---
Soyuz 1973 Review
This new 1973 large diaphragm condenser microphone from Soyuz Microphones, which is best known for its handmade microphones, is the company's most affordable large diaphragm condenser yet.
This product features a capsule design that dates back to the early 1970s when LOMO redesigned an AKG CK12 capsule. The S23 capsule was developed further by Soyuz engineers into what has become a capsule the company describes as truly unique.


Soyuz 1973 Features and Sound
FET technology without transformers and precision-engineered capsules delivers a full sound that is not boxy in the midrange, open and airy in the top end, and anchored in the bottom without being boomy.
It comes with a built-in resonator that mitigates plosive distortion and reduces unwanted resonance, making 1973 a great choice for vocals and voiceovers.
With its transformerless FET design, 1973 has the lowest level of self-noise for Soyuz microphones, capturing vocal nuance and acoustic instruments with exceptional accuracy. During recording louder sources, you can engage a -10 or -20 dB pad on the bottom of the microphone.
When properly stored and cared for, the hand-machined capsule and body will last for many years. Unlike most large-diaphragm condensers, the FET circuitry requires only a few high-quality components, making the mic lightweight and compact.
Consequently, the Soyuz 1973 can be positioned upside-down, over the shoulder of a drummer, or inches from the fretboard of an acoustic guitar, depending on your requirements.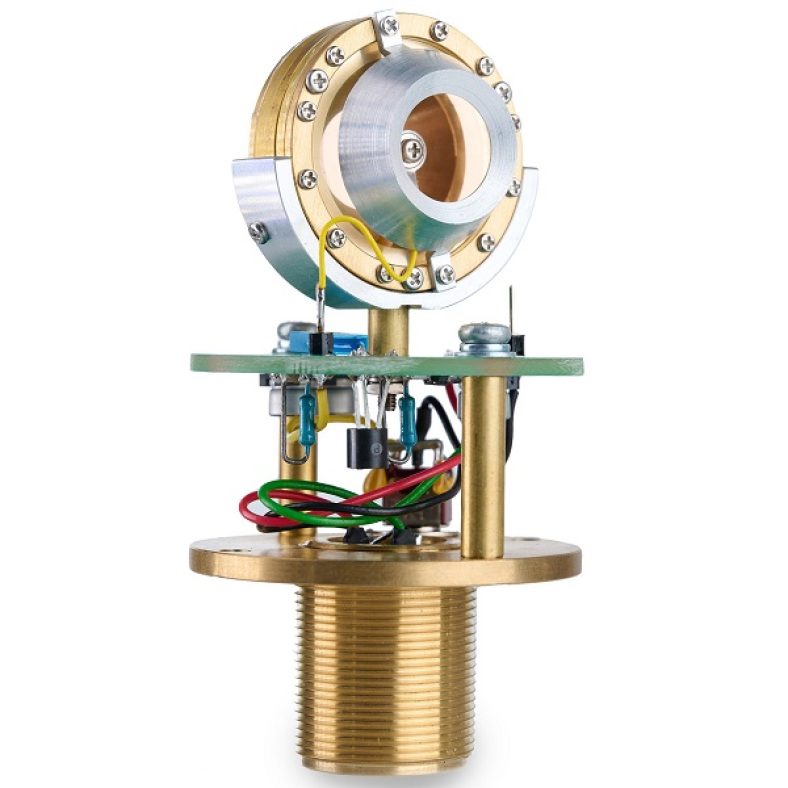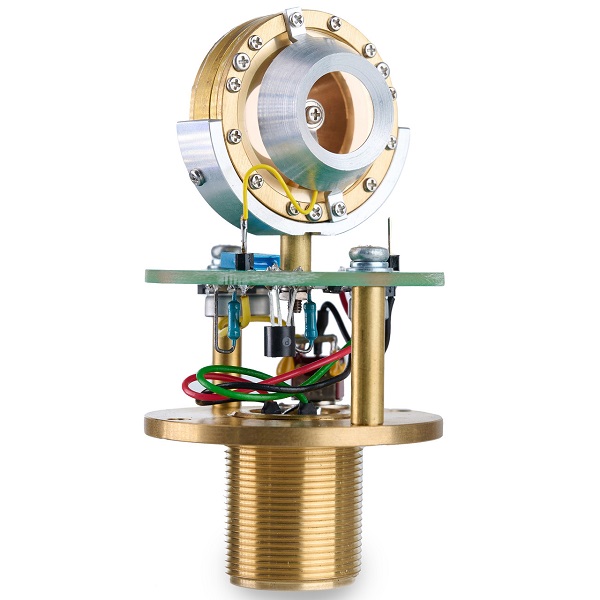 Compared to the "most affordable" condenser microphone in the current Soyuz range, this microphone is over $350 less expensive. It is therefore more accessible to musicians, producers, and recording engineers who are looking for a high-end vintage sound without the high price tag normally associated with it.
In spite of the fact that it utilizes the Soyuz Bomblet capsule that originated in the 1950s, it is an entirely different microphone. An impedance rating of 150 Ohms is provided for the 1973 single-pattern cardioid microphone. Consequently, it is a slightly more advantageous choice than some high-end mics (such as the U87) if you do not possess a discrete microphone preamp.
In any world-class recording studio, microphones are among the most prized assets. There is a good chance that you will find a vintage tube or FET model from the 1950s, 1960s, or 1970s in any mic locker.
During that period, the use of "human-touch" manufacturing methods and discrete hand-wired circuitry resulted in microphones that had sonic characteristics that were quite distinct from those produced by computers today.
With a blend of old-school craftsmanship and state-of-the-art machining, Soyuz's original tube and FET microphones provide the coveted sonic characteristics associated with these classics, while delivering modern accuracy and reliability as well.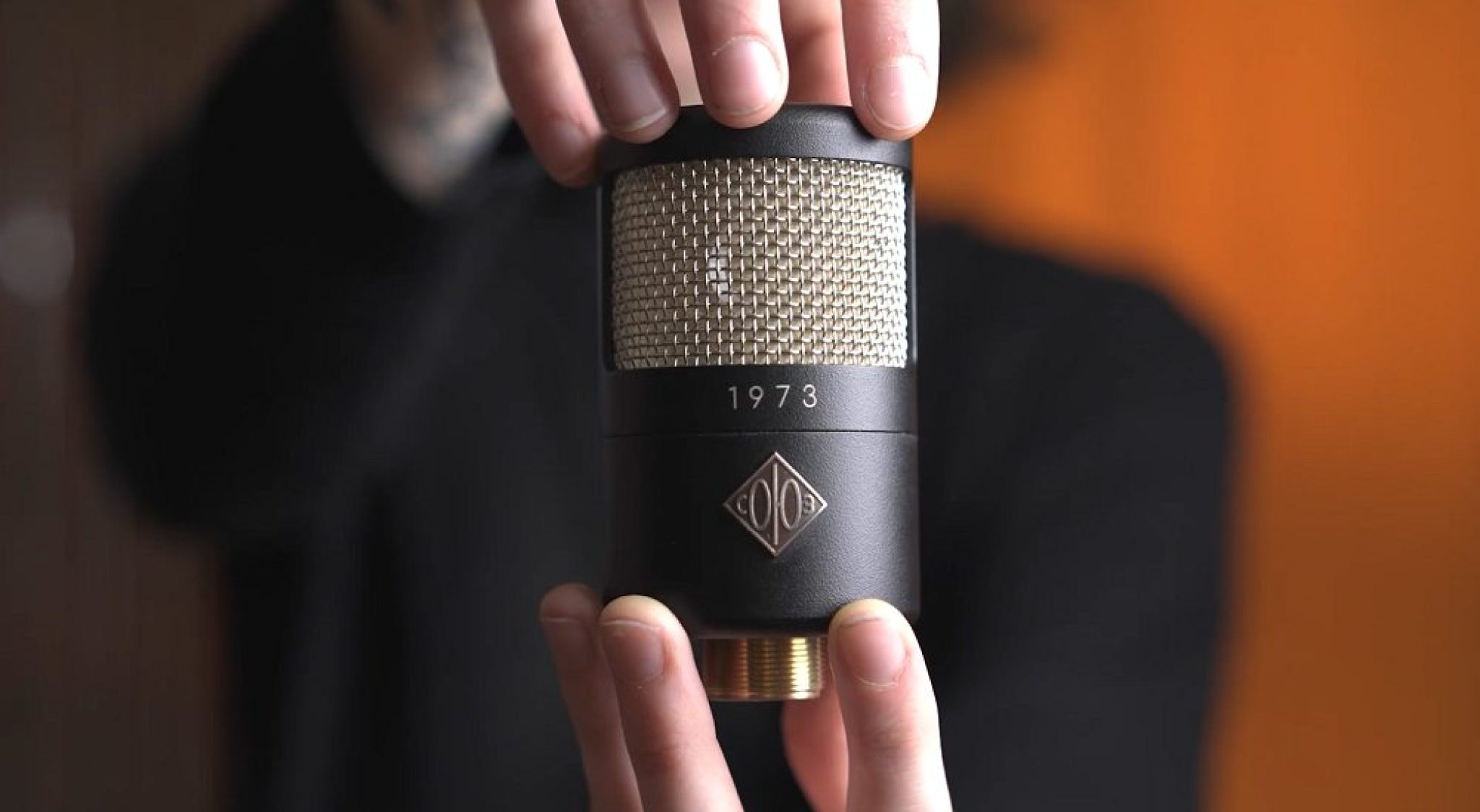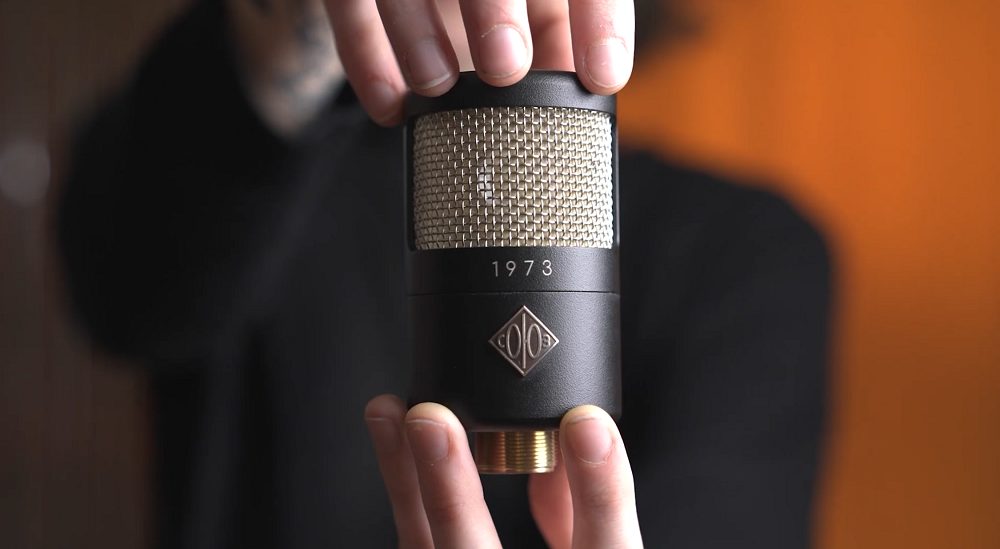 ---
Soyuz 1973 Brief Features
Type: FET condenser microphone
Capsule: Two 33mm membranes (one gold sputtered)
Frequency Range: 30Hz / 18kHz
Polar Pattern: Cardioid
Pad: -10dB / -20dB
Sensitivity: 24.5 mV/Pa
Impedance: 150 Ohms
SPL: 140 dB
Equivalent Noise: 18 dB (a-weighted)
Power: Phantom 48V
Size: 100mm length x 55mm diameter
Weight: 300g (single microphone)
Extras: Mic holder
---
Why You Need The Soyuz 1973 Microphone
First of all – the price. You are not getting any other large diaphragm microphone with such performance in this price range. This is a complete steal of a deal if you decided to try this microphone out. Also, being specifically built for vocal performances (not that is not good on any other sources) will guarantee you a pristine vocal quality that will sit perfectly in your mix with little to no processing on it.
That makes this microphone a great choice for many various recordings with the highest possible quality. All in all, this microphone is worth having because we believe you will find yourself using it more than you expected – and that is one big plus since we want to get the maximum out of the gear we purchase!
Soyuz 1973 Review
This new 1973 large diaphragm condenser microphone from Soyuz Microphones, which is best known for its handmade microphones, is the company's most affordable large diaphragm condenser yet.
Positives
Amazing Price
Versatile
Great Vintage Sound
FET
Negatives
No low-cut switch
No shock mount
Conclusion
We are really amazed by this microphone. We also wish to have a nice pair of them. Soyuz delivered a true gem for all users, no matter if you are on a budget or you do not have a price limit to getting a new beast of a microphone. With the price of around $800, this is a great choice for every studio. And especially if you are a vocalist, you will benefit from this microphone the most.
With its sleek appearance and compact size, this microphone will not take a huge real estate on your mic stand and will be easy on it. Paired with a nice pop filter and mic preamp, you will get really high-quality recordings that will be industry-ready in no time!
If you are having any questions about this wonderful microphone, please let us know in the comment section below or reach out to the respected developer for more in-depth answers.
Wanna check out other related articles and reviews? Below!