Audeze MM-500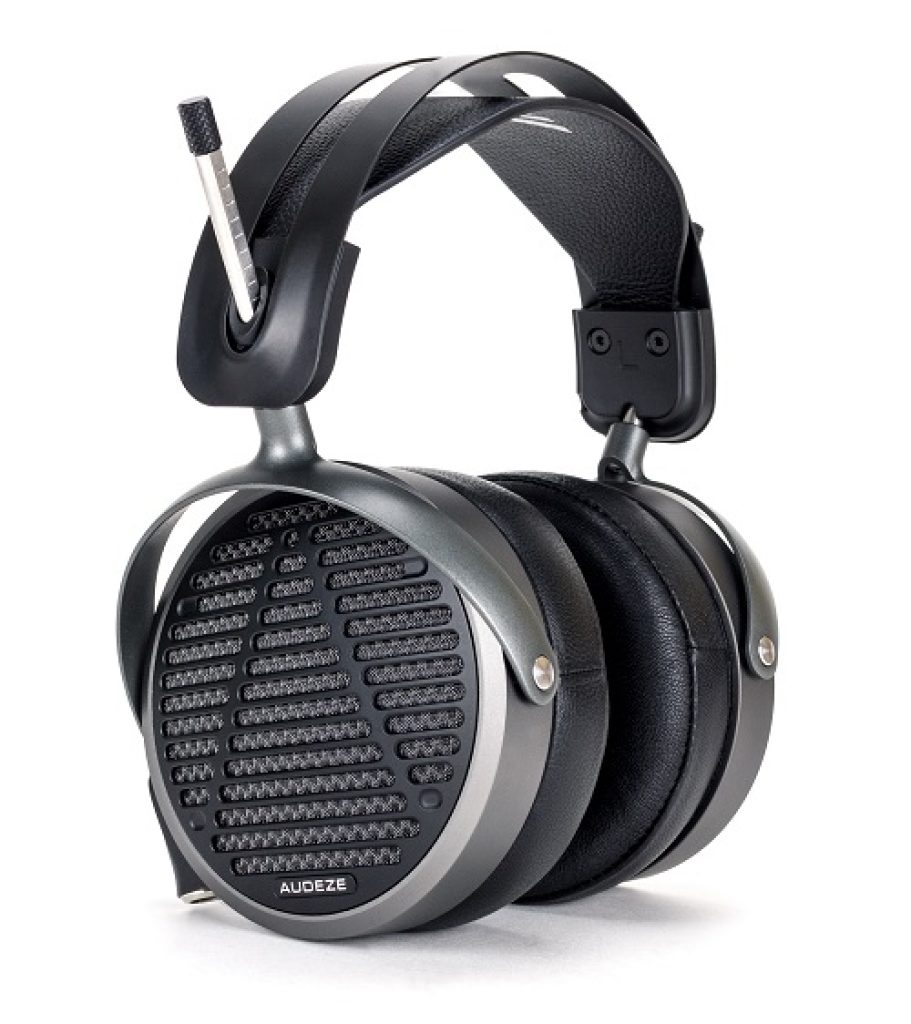 Open Back Headphones
Frequency Range: 5Hz – 50kHz
Impedance: 18 ohms
Weight: 495g
---
Audeze MM-500 Review
Will it comes to developing studio headphones, the Audeze company is something that comes to our minds first. They have been developing a technology that made them very popular and we can freely say that they are the pioneers when it comes to developing a planner magnetic drivers.
Despite the fact that the majority of Audeze products are made for high-end audio enthusiasts, their products have created a very strong impression on the audio engineering community. 
With this model that we are going to review in this article, the MM-500 headphones, the Grammy-winning mixing engineer Manny Marroquin takes the fame to a whole another level. This set is already a hit in the studio, but does it really deserve to have a place in an audiophile headphone collection? We think yes!

MM-500 Sound
The MM-500 headset from Audeze is designed to be an open-back set and it delivered as they promised in terms of satisfying the sound stage into the cans. They were created with professionalism and mixing professionally in mind and that is the reason they really paid attention to the sound stage and imaging of these headphones.
Usually, when mixing only headphones, you should not give too much attention and power to the bass, but you should also provide the listener with something to chew about. Even when we were undecided on how to treat the low end on different headsets, we were pretty sure how to do it with these ones.
The frequency response is really balanced and you will be able to make an informed decision when it comes to properly adjusting the frequencies in the signals we have at hand.
This means that the headphones will give you a really balanced low-end and high-end and you will have a really nice picture of how the signals you listening to sound originally outside in the world.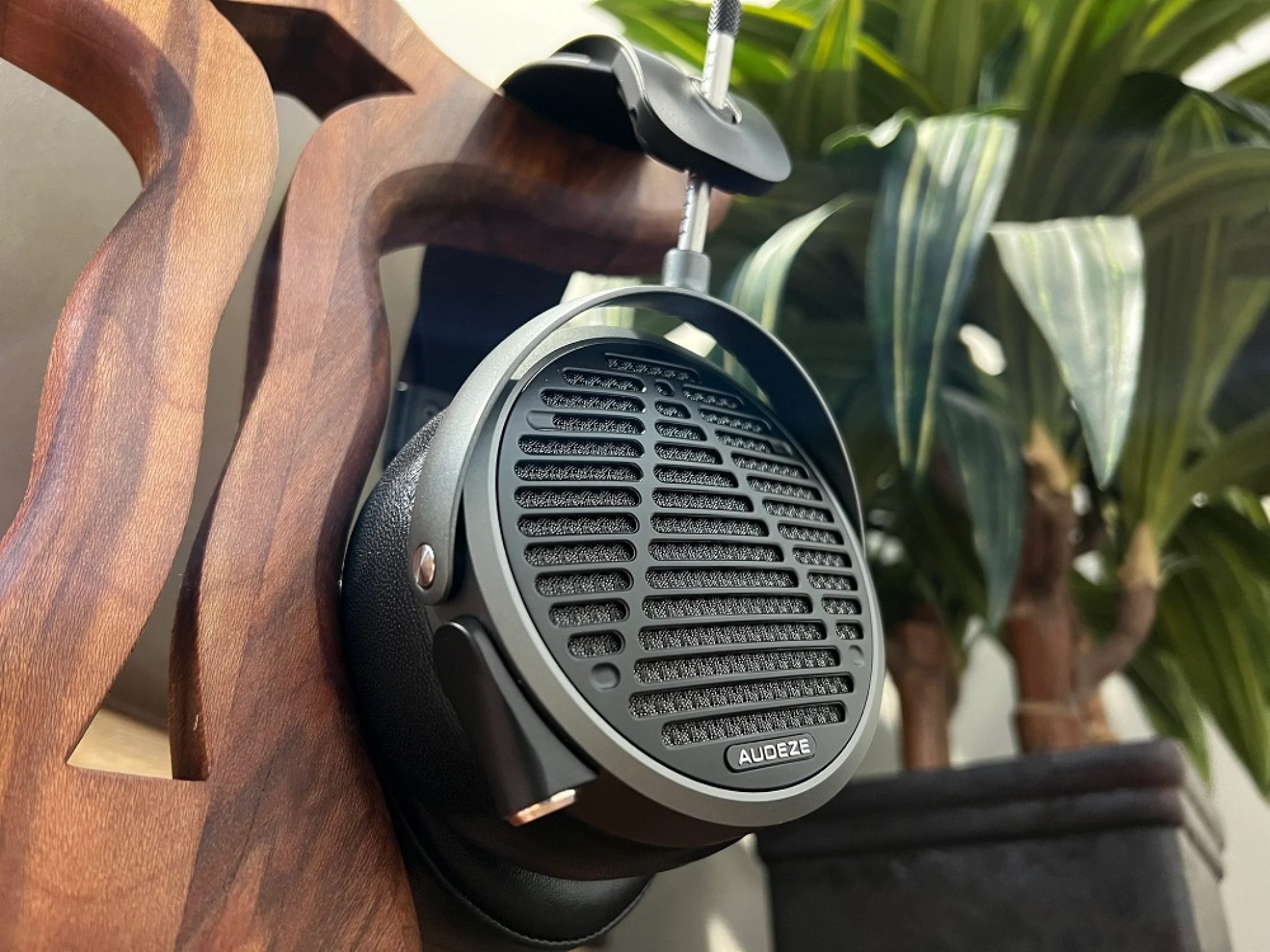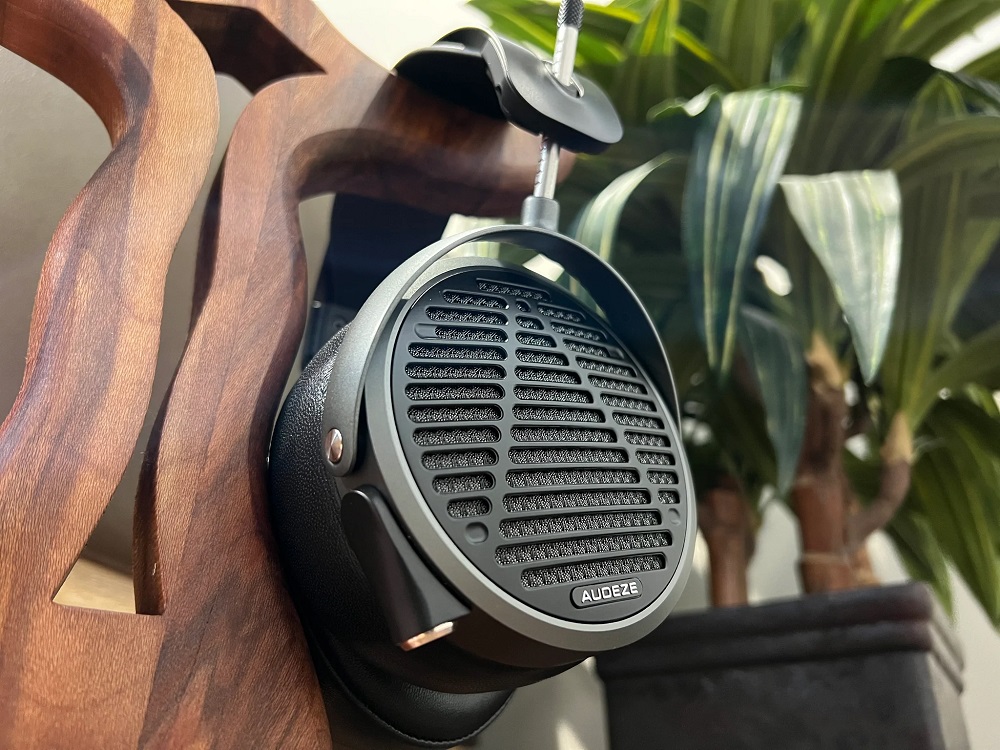 The mid area has a really nice transient response and that is something that we really liked about these headphones. As we said, all the frequencies are properly balanced and you will not have any information in your cans that will confuse you or lead you to making mixing decisions that you will regret later.
When listening to already mixed songs, we really like how the vocals sound in those headphones, meaning that they are cutting through the instrumental part of the song and are really prominent with maximum clarity. The MM-500 provides a high-end response and is not afraid to show the peaks in the frequencies that are translated, since they are shown tastefully and in a matter that will not tire your ears.
What we really like in a headphone that is created to be used in a studio for mixing purposes, is that it should give you clarity of the mix and not additionally clutter the spectrum with unwanted information. These headphones are those and we really love how they open up and serve you as the right unit for mixing.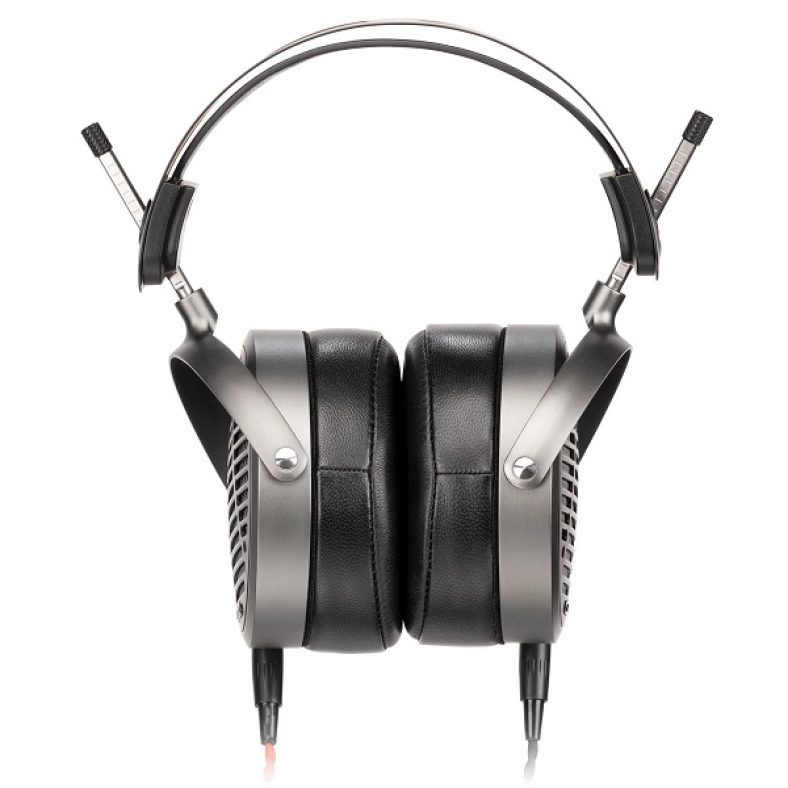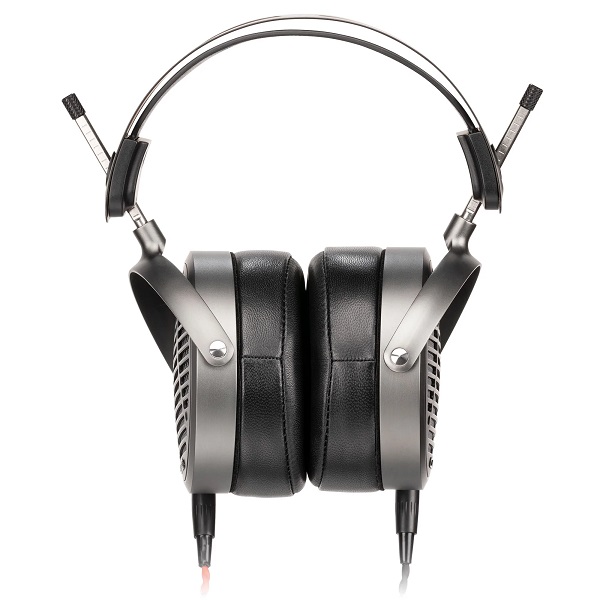 Audeze MM-500 Build
There is a nice black metal case that hosts the MM-500. We really like to say that this is a lunchbox on proteins and steroids. Inside there is a foam there is really thick and it protects the headphones really well. When it comes to size, the MM-500 very closely resembles the LCD-5 compared to the LCD-X that have smaller ear cups, and are thinner with non-perforated headband compared to the MM-500s.
In terms of built materials, there are very nice and high-quality elements included in this set. There are springs, machined aluminum, and a lighter carbon fiber used in it just for the sake to improve the quality of the cans.
We really like how these headphones look. They are very stylish and built solidly and we really appreciate the compact size. It is not the size that matters, what really matters is the elements that were used inside and the sound quality that they deliver. This means that we do not want to overlook how they appear but when it comes to our priority of choices, we really prefer to have better sound than a better build.
When I mentioned the springs above, I really thought about the headband. The headband on those headphones is adjustable as with all the others. The only thing is that is not cushioned, but it's really comfortable to wear and will not cause any fatigue from just wearing them.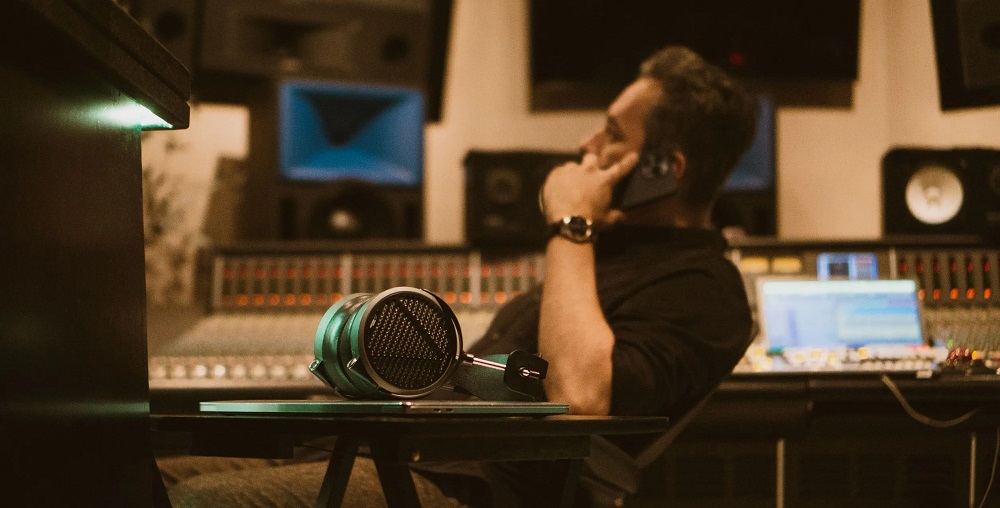 The force of the clamp on the box is really nice and it will not lose over time and cause for the headphones to drop. All the branding of the developers and the collaborators is included in the design. You will find the brand name on the right ear and the collaborator which is Manny Marroquin's name on the left ear cup.
The MM-500 from Audeze are probably the lightest set from this brand and they weigh only 500 grams. Only the LCD-5 is lighter at 420 grams. I really like how ergonomically sorted out are these cans, and they will fit really well on your head without causing any fatigue from wearing or listening.
In terms of impedance rating, they are at 18ohms and have a nice medium to easy 100dB SPL sensitivity. They were created to be good for both studio usage and also for audiophile purposes with their easy-to-power profile.
MM-500 Brief Features
Style: Over-ear, open-back
Transducer type: Planar Magnetic
Magnetic structure: Fluxor magnet array
Phase management: Fazor
Magnet type: Neodymium N50
Diaphragm type: Ultra-Thin Uniforce
Transducer size: 90 mm
Maximum SPL: >130dB
Frequency response: 5Hz – 50kHz
THD: <0.1% @ 100 dB SPL, 1kHz
Sensitivity: 100 dB/1mW (at Drum Reference Point)
Impedance: 18 ohms
Diaphragm type: Ultra-Thin Uniforce
Min recommended power: >100mW
Recommended power level: >250mW
---
Why You Need The Audeze MM-500
If we are talking about producing high-end monitoring headphones, Audeze is a name that comes up frequently – and all of that is for a good reason. They have been a brand that produced headphones that are used all around the globe in many various studio settings, no matter if they are professional or bedroom studios. The MM-500 is another product from this brand that is ready to conquer the world and be found in many different rooms.
This means that if you are after a trusted developer that is known for their quality of production, these cans are the ones that you need to consider. Probably the only thing that is also known for this brand is their pricing, which is something that not every beginner can afford, but with Audeze, you are paying what you are getting – and that is the high-quality sound and build.
Audeze MM-500 Review
With the MM-500 headphones, Grammy-winning mixing engineer Manny Marroquin takes the pro-audio connection to the next level.
Positives
Great Build Quality
Very Durable
Flat Sounding
Amazing Detail in Sound
Negatives
Clamps are hard
Not a budget item
Conclusion
Me being a mixing engineer, I think that sound is probably the most important thing that a unit can give – and the Audeze brand is known for that, with no exception in these cans. Their units have a nice heritage and are talked about worldwide by the most renowned audio engineers – all for a good reason.
So if you are after a headphone pair that will last you for a long time and not disappoint you in any way, feel free to test out the MM-500 by Audeze and I believe that you will be satisfied with the outcome.
If you are having any questions about this headset, please let us know in the comment section below or reach out to the Audeze customer service page for more detailed answers!