Austrian Audio Hi-X60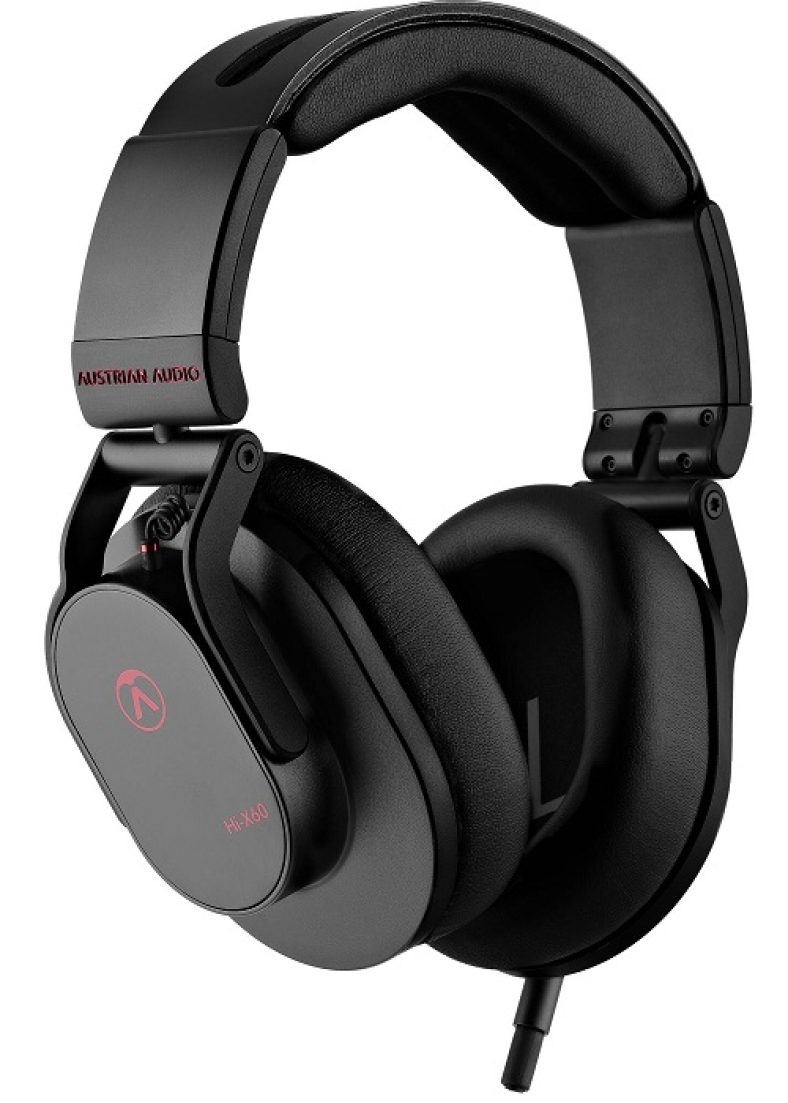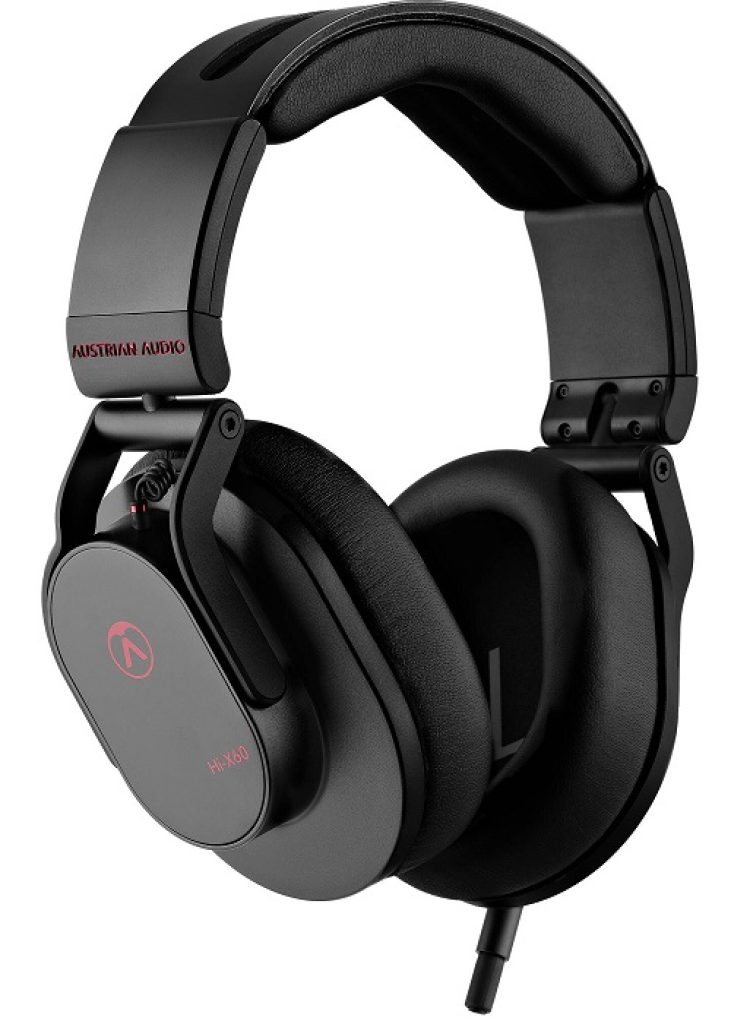 Closed-back design
Circumaural
Metal hinges and earpieces for maximum durability
Frequency range: 5 Hz to 28,000 Hz
---
Austrian Audio Hi-X60 Review!
Welcome back for another review! Today we are going to look more deeply into this headphone model from Austrian Audio – The Hi-X60, a closed-back model that is good for everything! Not only tracking but mixing as well. I even use these headphones for DJing purposes. With its 44mm driver and ring magnet, it is something really great in terms of headphone technology!
The design is really good, sturdy, and reliable. The airflow is amazing, making you feel natural while you wear them and you will not have fast fatigue or headache like with other noise-cancelling models. With the ring magnet, copper-clad aluminum, the membrane moves faster which ends up giving the listener a nice and fast response to the signals that are coming out of them. A great pleasure is to have them. I use them almost every day and I have no complains about them/

Hi-X60 Packaging and Build Design
The packaging is great and it has everything that you need. Two cables with different lengths designed so you can pick depending on your needs – something that I've never seen provided before by a different producer. Also, you can find a screw adapter, a nice cloth bag for the headphones, and all the manuals and stickers.
Once you take the Hi-X60 out of the box, you will see that they are made professionally and with much care, with the idea to satisfy the buyer – which is the ultimate goal of every developer. They have a matte finish and they are so elegant that you can even take them outside for a ride!
The Austrian Audio Hi-X60 features metal parts to ensure that the headphones will last you for a long time, including the headband and ear cups. Another interesting feature is that you can rotate the cups for 90 degrees, which is great for DJing purposes and portability reasons. Great for traveling and space-saving.
With the two cables that you have in the box, you can choose for different purposes and movability reasons. You can easily connect the cable to the headphones and make it secure with a simple 8-turn. This will ensure that the cable cannot be easily detached and leave you soundless.
The headband is really soft and comfortable as seen in the images below and will not make a dent on your head from long usage. They are very nice to use and I highly recommend them for everybody who wants and needs to take the listening experience to another level with some close-back sets. The Hi-X60 is for everyone, no matter the usage purpose or experience level.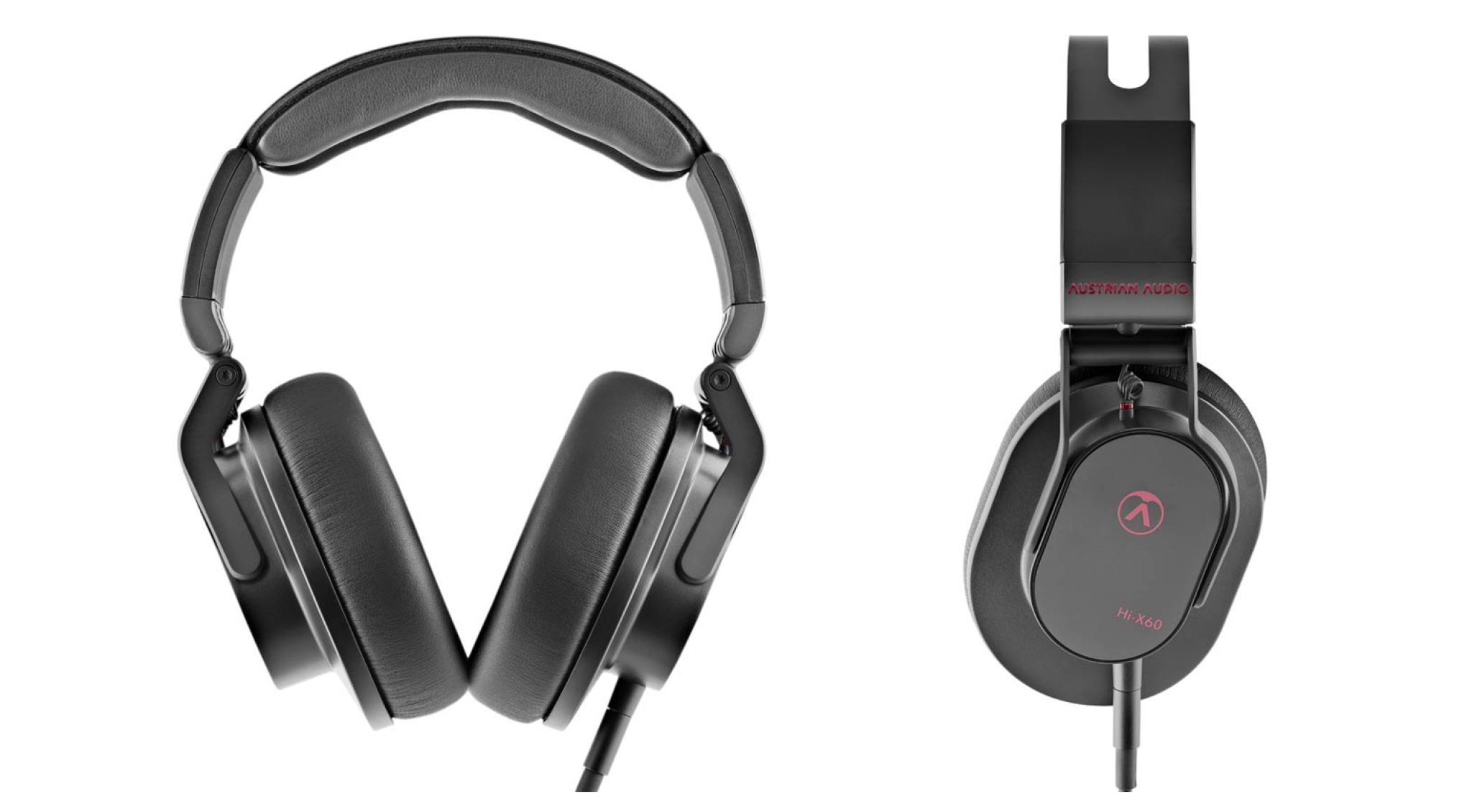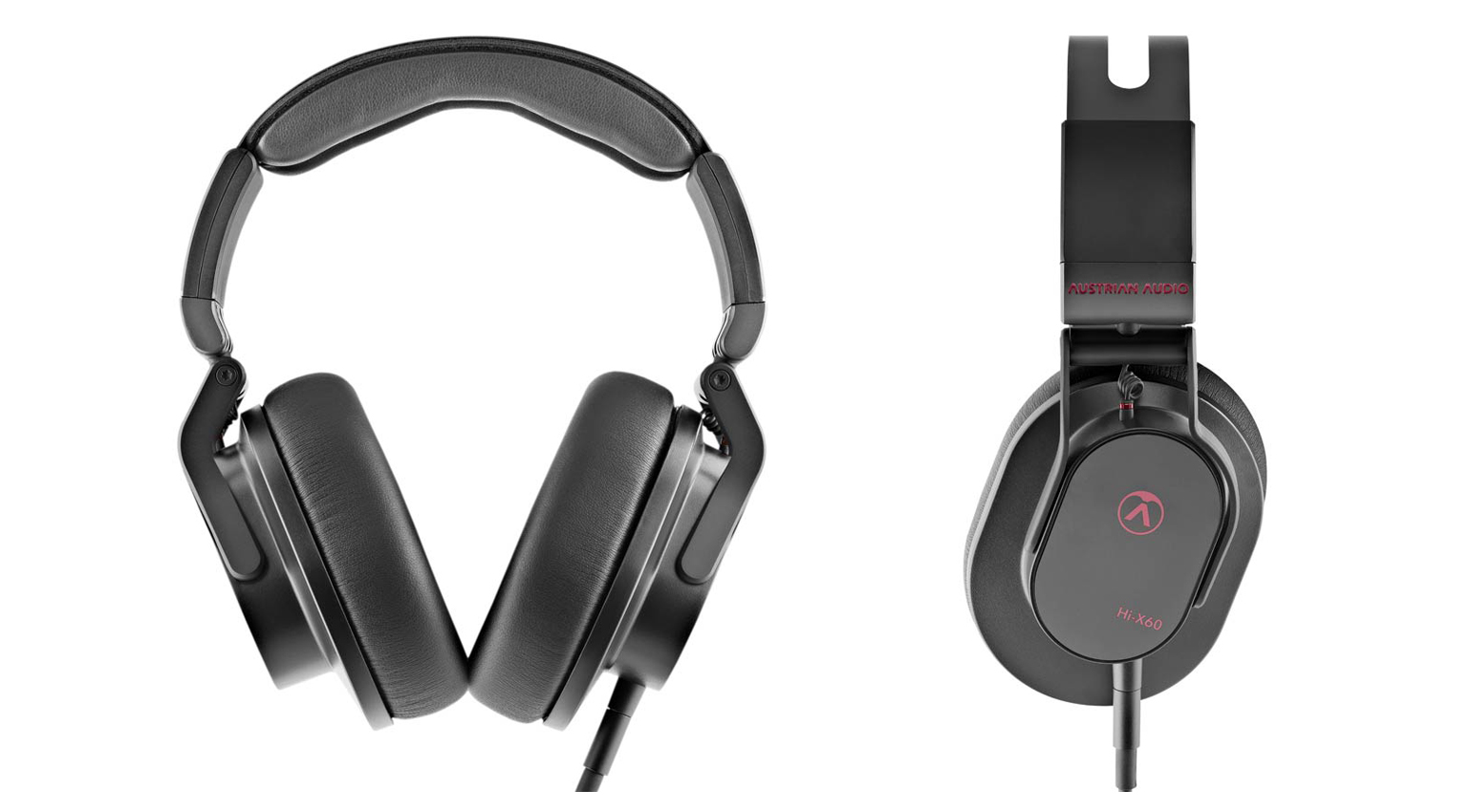 Hi-X60 Sound and Features
When it comes to the sound, I guarantee you that you will be satisfied. You will find both deep bass into them and also some amazing and clear high frequencies. Everything is perfectly balanced, so you won't need any calibrating software to fix them – they are enough on their own!
Even though the vocals might not appear in the front of the image you'll receive, you will be able to notice everything in detail for both male and female vocals. This is really great since you will be able to see the original image and balance between elements, which is crucial for mixing.
Another thing that is great about this headphone set is that it really has a prominent treble, which is useful for every purpose. Each frequency is planned with care, and you will not have any sudden dips or peaks in them, since they are balanced property. That makes them sound really natural which is a rarity these days.
The Hi-X60 has an SPL of 110 dB/mW and an impedance of just 25 ohms. That means that you will be able to power them up even with a mobile phone and you won't need an amplifier to get the best out of them. In case you want to boost the sound quality of the Hi-X60 even more, you can try them out with an amp as well, but that might not be necessary and should be a personal preference.
Hi-X60 Brief Features
Closed-back design
Metal hinges and earpieces for maximum durability
Frequency range: 5 Hz to 28,000 Hz
Sensitivity: 110 dB SPL/V
Distortion factor (@1kHz): < 0.1%
Impedance: 25 Ohm
Rated power: 150 mW
Connector: 3.5 mm including adapter to 6.3 mm
Dimensions: 200 x 170 x 85 mm
Weight (without cable): 0.320 kg
Includes detachable cables in 3 m and 1.2 m lengths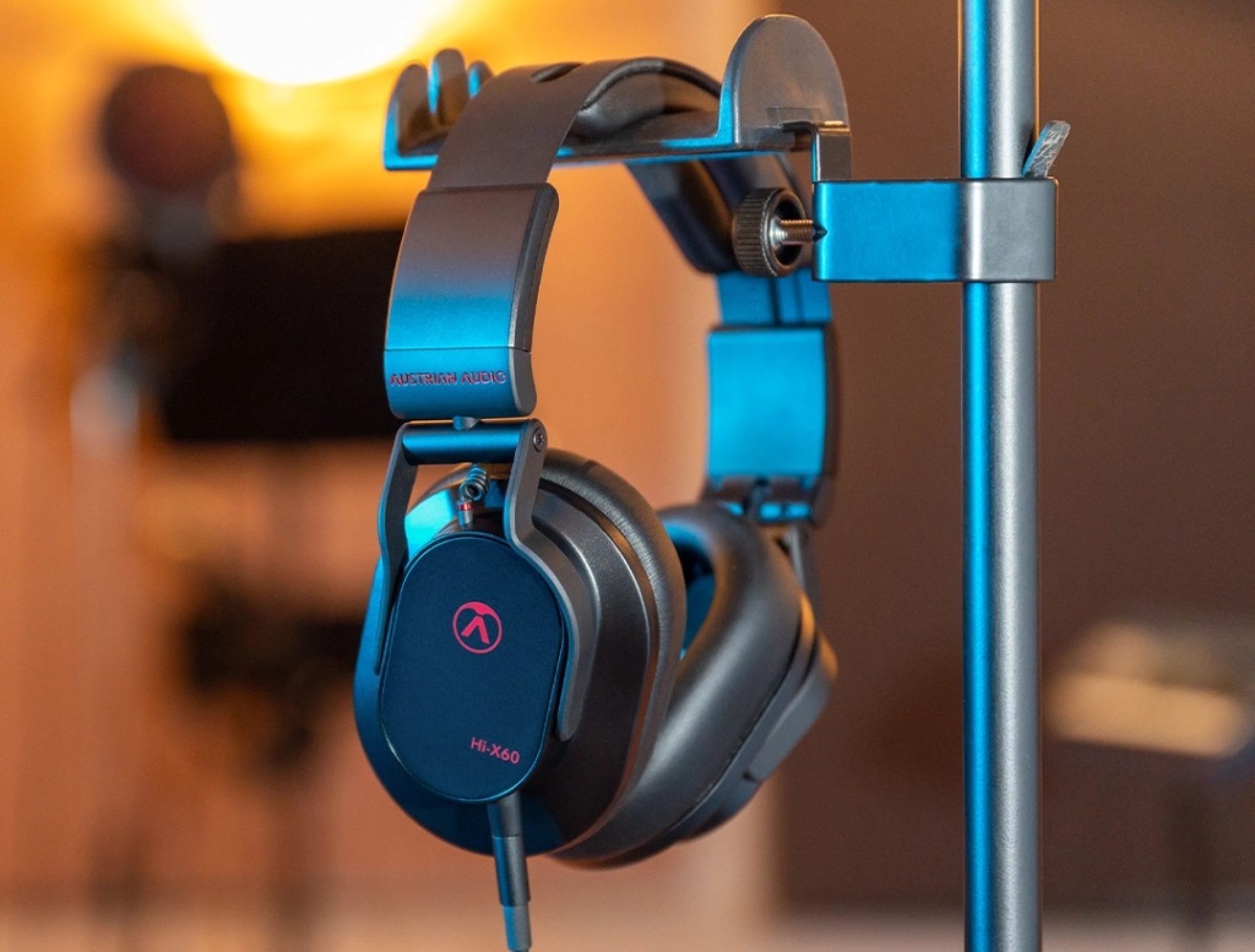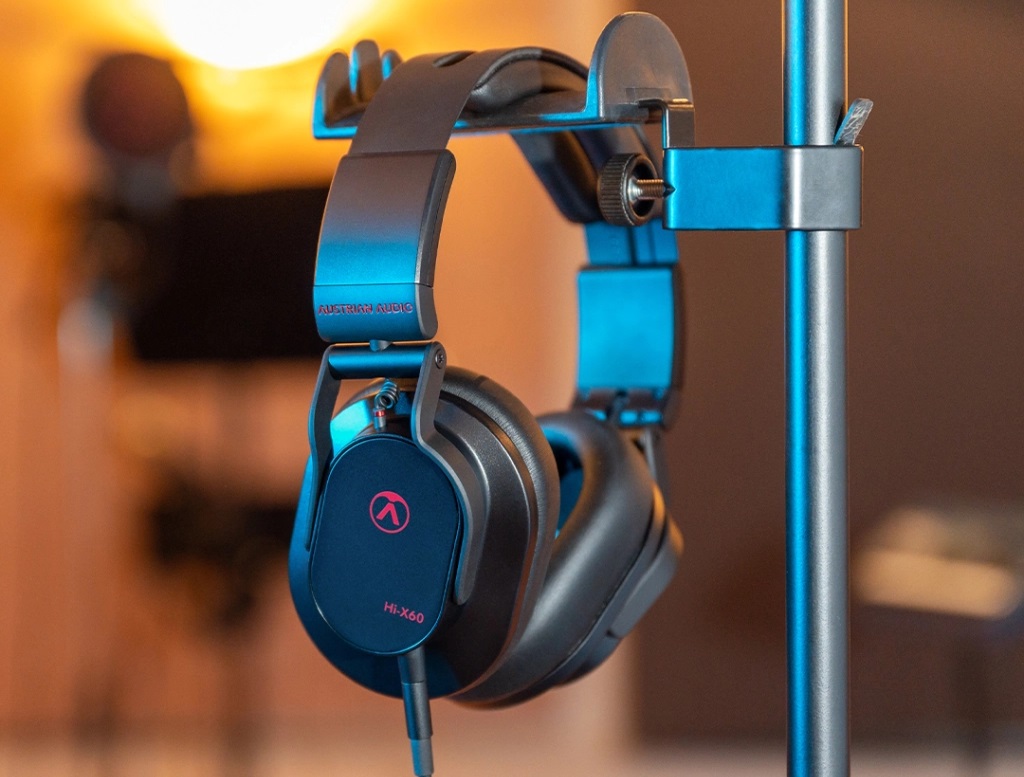 ---
Why You Need the Hi-X60 Headphones
We really like these headphones since they are really good for tracking and referencing and that is something that cannot be said for one headphone, but for multiple models. Besides the nice sound they provide, they also offer a great deal of noise cancellation, where we were completely cut out from the outside sounds making them great for DJing as well (that is where I used them the most)
One thing that we didn't expect from these closed-back headphones is the swiveling cups. So now, besides the studio use, I love to take them out for a stroll at some private parties where I still play. Great headphones with a great brand behind them – I cannot recommend them enough!
Austrian Audio Hi-X60 Review
Today we are reviewing the Hi-X60 headphone from the Hi-X6 headphone range, a closed-back reference headphone for recording, mixing, and mastering.
Positives
Great Build
Amazing Noise Cancellation
Swiveling Cups
Bunch of Accessories
Conclusion
To be completely honest, we expected no less from these headphones. They are great for all the purposes that one musician in a studio needs. You can use them for all purposes and not have a need for another set for different usage, which is a great money saver, to be honest. No one wants to spend money if not needed.
Also, if you are in to get these cans, head over to the top of this review and you'll find some fast links to some of the best markets for audio equipment. In case you are having any questions about these headphones, please let us know in the comment section and we will be more than happy to help you out!