Austrian Audio Hi-X60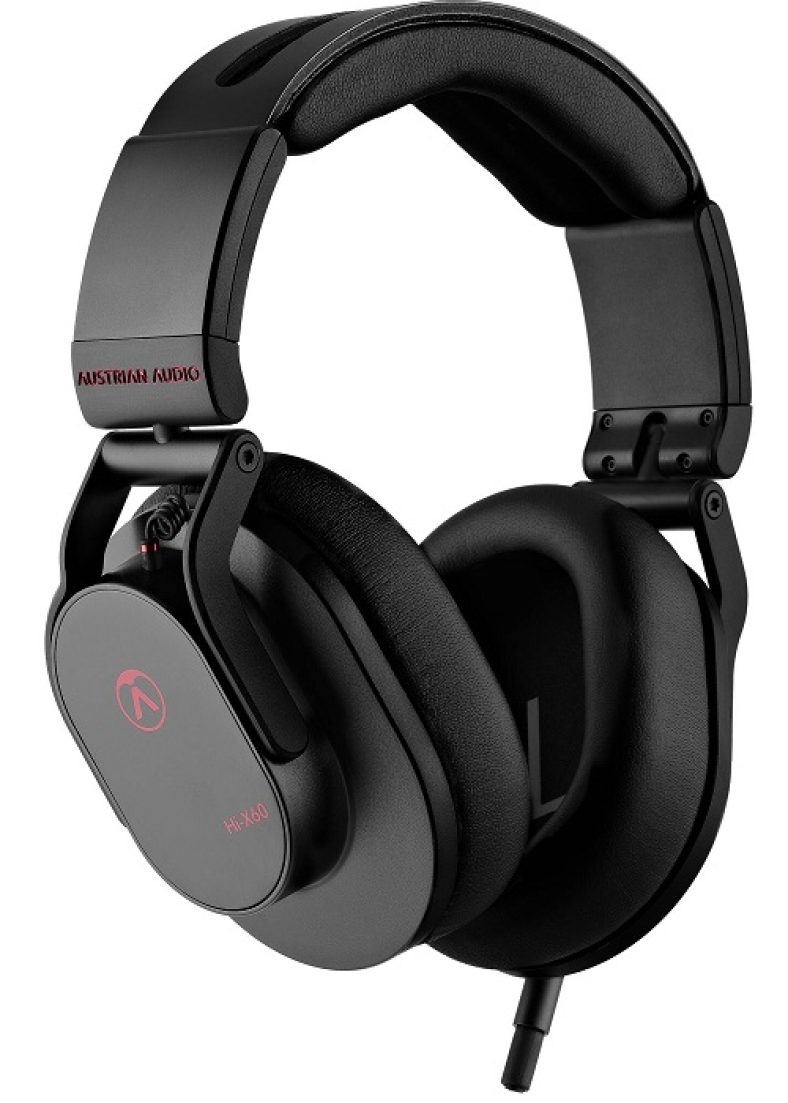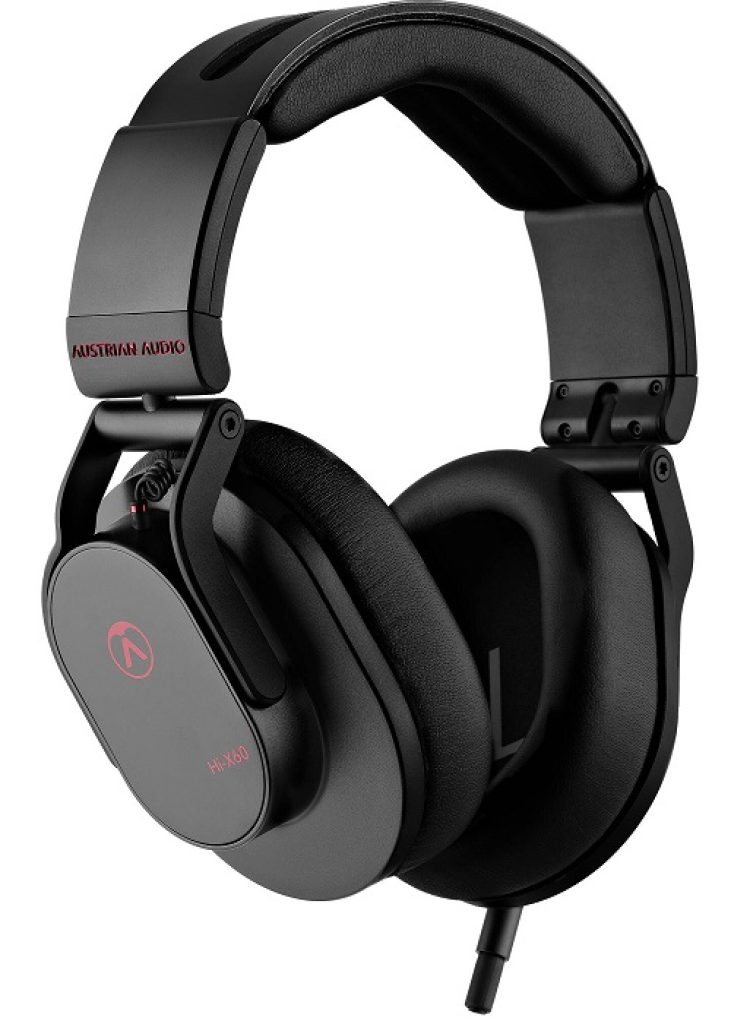 Closed-back design
Circumaural
Metal hinges and earpieces for maximum durability
Frequency range: 5 Hz to 28,000 Hz
---
Austrian Audio Hi-X60 Review
Today we are reviewing the Hi-X60 headphone from the Hi-X6 headphone range, a closed-back reference headphone for recording, mixing, and mastering. The 44 mm driver and ring magnet system of Austrian Audio Hi-X headphones are standard features.
With this design, airflow is increased and the magnetic field is the strongest in its class. By using a ring magnet in conjunction with a copper-clad aluminum voice coil, the membrane and the voice coil connected to it can move or change directions much more rapidly, resulting in a more responsive impulse response. Using the Hi-X60 headphones for recording, mixing, and mastering is a true pleasure.

Hi-X60 Packaging and Build Design
The Austrian Audio Hi-X60 arrived in a cardboard box that contained two connecting cables of different lengths, a screw adapter, a cloth bag, and various printed materials in addition to the unit itself.
There is also a cloth bag that can be used to transport the headphones. As soon as the Hi-X60 is unpacked, you will notice its high level of quality. This model shares the elegant appearance of the other headphones from this manufacturer. The look is dominated by matte black and enhanced by red lettering and logos.
The Austrian Audio Hi-X60 features metal parts that are heavily used mechanically, including the headband and ear cups. Consequently, the product will last for a long time. It is possible to rotate the ear cups by 90 degrees, enabling the headphones to be transported flat and saving some space in the bag provided. You can fold the ear cups inwards on their hinges if you wish to save a little space.
A pair of interchangeable cables are included with the Hi-X60 and is connected to the device on one side. In other words, the user has greater freedom of movement than he or she would have with a double cable. An eighth turn is given to the cable plug after it has been plugged into the headphone socket.
Headphones are equipped with a smooth, ratcheted size headband that ensures comfortable adjustment and enables the headphones to remember the last setting. It is important to note that despite the fact that the contact pressure is not too high, the Hi-X60 still fits securely. A final consideration is the ear cup cushions, which completely enclose the ears of the user. Therefore, there is a good degree of isolation from outside noise as well.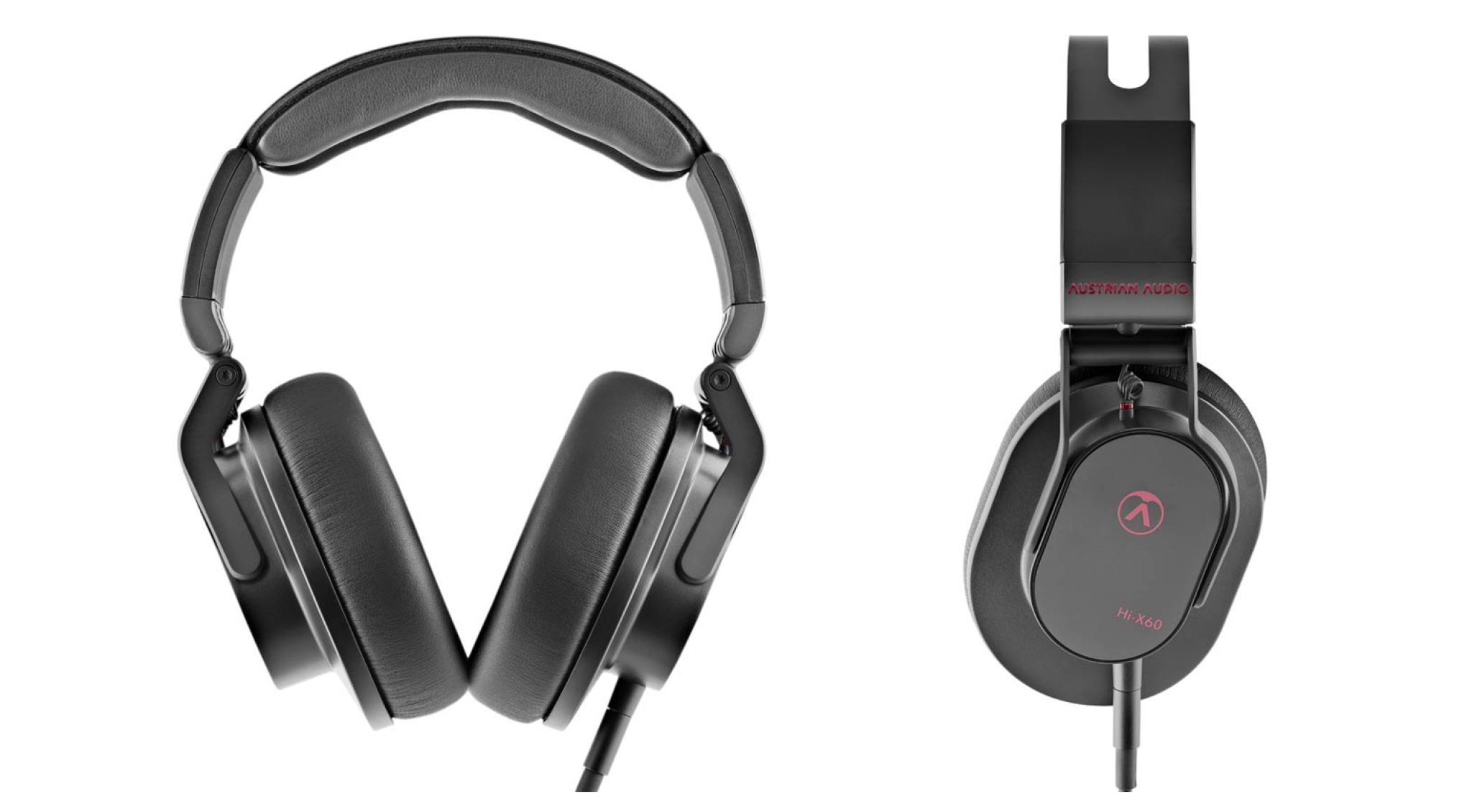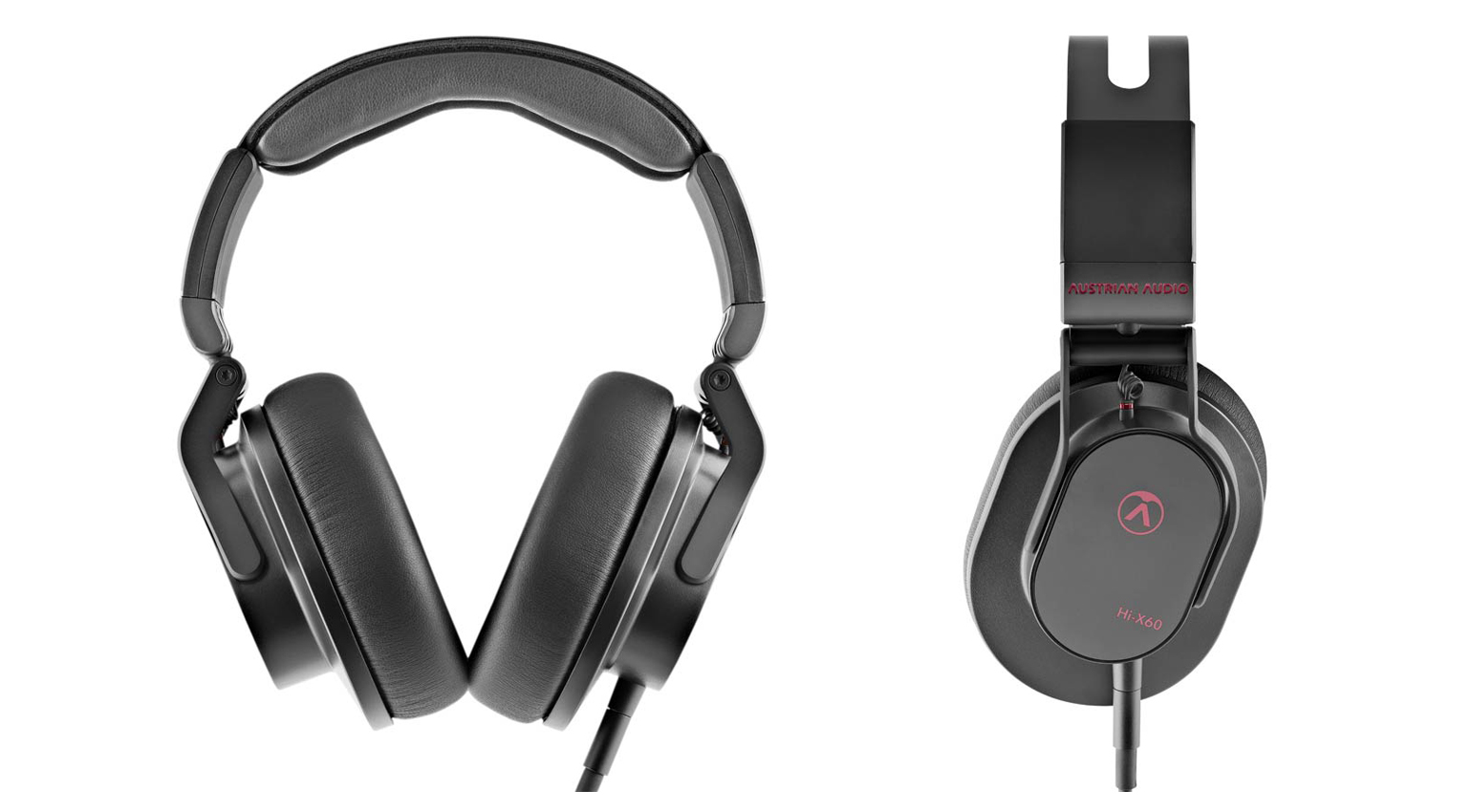 Hi-X60 Sound and Features
There is a deep and tight bass, but it should not be too deep such that it blooms to higher frequencies. The sub-bass provides just the right amount of rumble to ensure that the bass hits are felt. This is also true of the sub-bass. In addition to bass when it is needed, there is an ultimate silence prior to the beat dropping. It is possible to distinguish and understand the notes clearly.
Despite the fact that the vocals are not placed in front, detail retrieval is still above average and the articulation of both male and female vocal textures is acceptable. Nevertheless, we would like the vocals to be thicker in the overall presentation. Nevertheless, the quality of the voice is there.
There is no doubt that the Hi-X60 shines in the treble range. There is a good extension of the treble and excellent control. In terms of progressing to higher frequencies, there were no dips felt. It was quite smooth and natural. There is a feeling of airiness throughout, particularly when it comes to acoustic and live tracks. There is an exceptional degree of clarity and openness in the presentation as a whole.
The Hi-X60 has an SPL of 110 dB/mW and an impedance of just 25 ohms. A smartphone is sufficient to power the Hi-X60 at decent volumes. It is true that the sound output from smartphones can be grainy and a bit compressed. The overall sound quality of the Hi-X60 is further enhanced when paired with a dedicated audio player or a DAC-amp combo.
Hi-X60 Brief Features
Closed-back design
Metal hinges and earpieces for maximum durability
Frequency range: 5 Hz to 28,000 Hz
Sensitivity: 110 dB SPL/V
Distortion factor (@1kHz): < 0.1%
Impedance: 25 Ohm
Rated power: 150 mW
Connector: 3.5 mm including adapter to 6.3 mm
Dimensions: 200 x 170 x 85 mm
Weight (without cable): 0.320 kg
Includes detachable cables in 3 m and 1.2 m lengths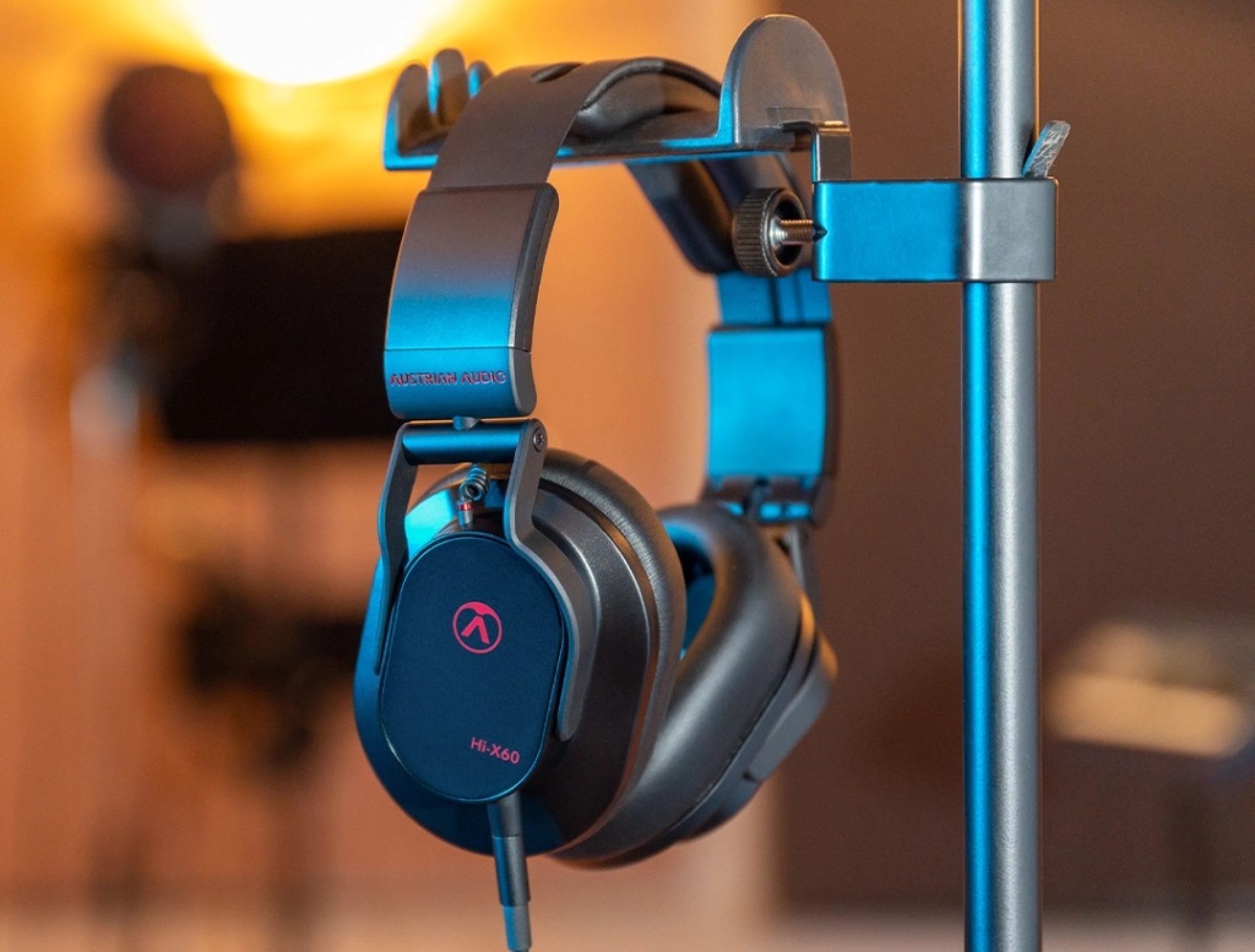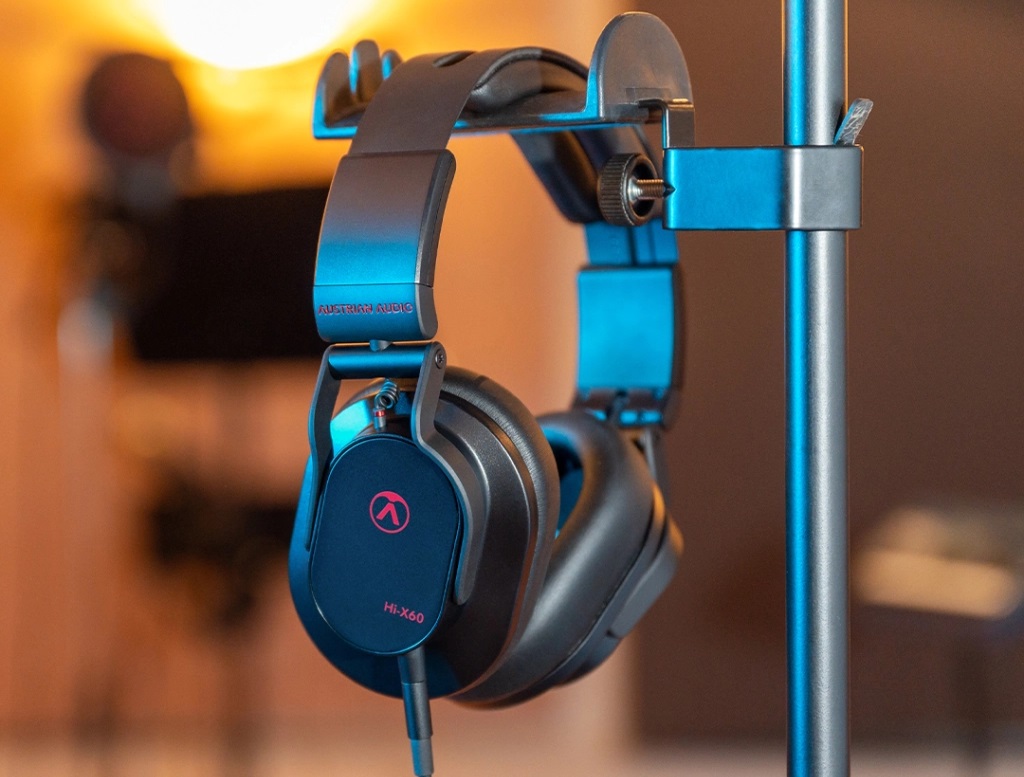 ---
Why You Need the Hi-X60 Headphones
We really like these headphones since they are really good for tracking and referencing. Besides the nice sound they provide, they also offer a great deal of noise cancellation, where we were completely cut out from the outside sounds, and vice-versa – nothing leaked from the headphone sound out. This makes them great for recording.
One thing that we didn't expect from these closed-back headphones is the swiveling cups. So now, besides the studio use, we plan to use them on live acts as well. Overall, these are great cans and for the price that they come for, they are really living up to the fame they have. We certainly would recommend them to everyone who is in need of a closed-back system!
Austrian Audio Hi-X60 Review
Today we are reviewing the Hi-X60 headphone from the Hi-X6 headphone range, a closed-back reference headphone for recording, mixing, and mastering.
Positives
Great Build
Amazing Noise Cancellation
Swiveling Cups
Bunch of Accessories
Conclusion
To be completely honest, we expected no less from these headphones. They sound amazing and are an all-rounder pick for every user that needs great tracking headphones, referencing ones when mixing, and a set for live DJ acts. With that versatility, we rank them really high on our personal internal list, and as mentioned – we highly suggest them.
Also, above you will be able to find several links for online purchases if you decided to go with them to ease up your search for proper links. In case you are having any questions about these headphones, please let us know in the comment section and we will be more than happy to help you out!