Austrian Audio OC16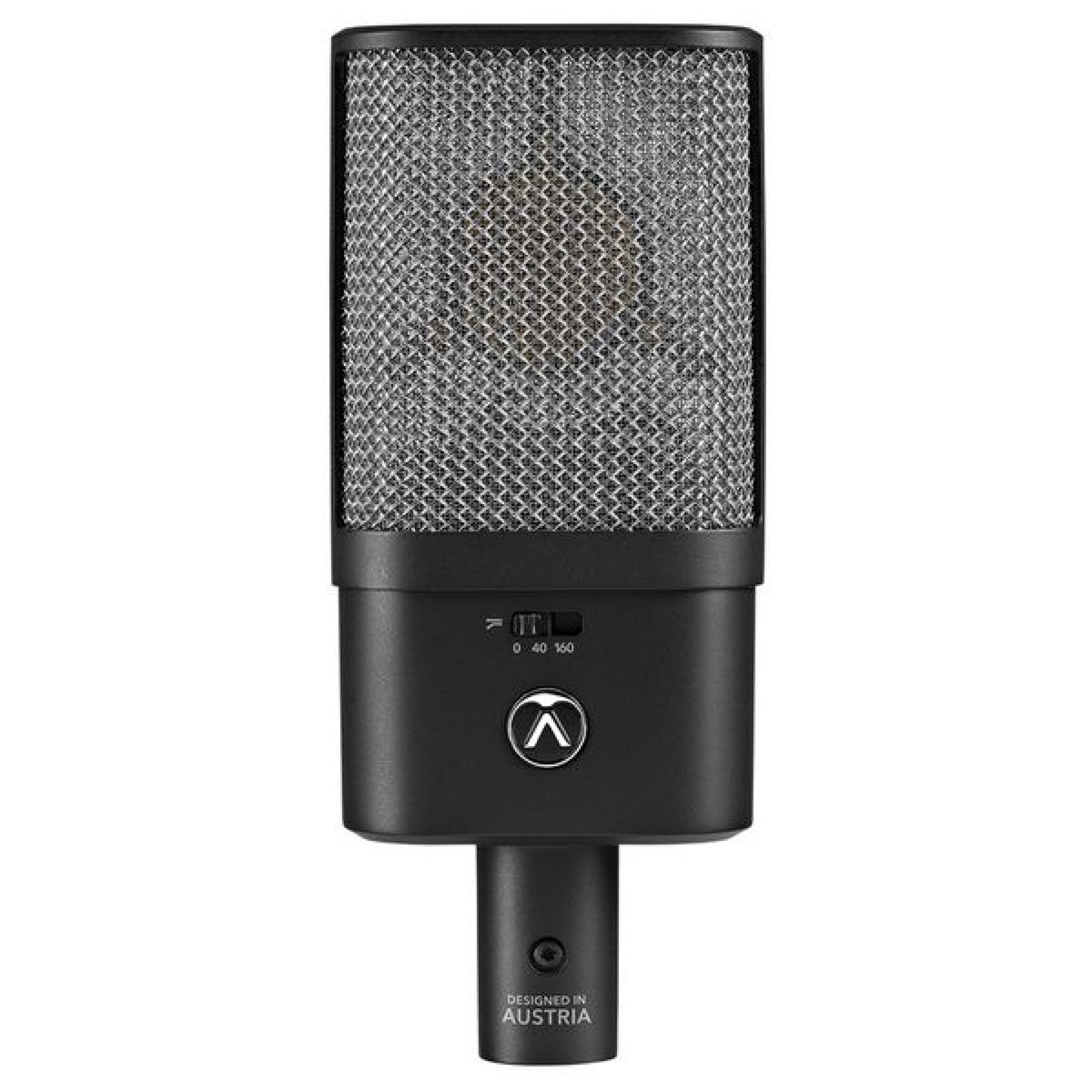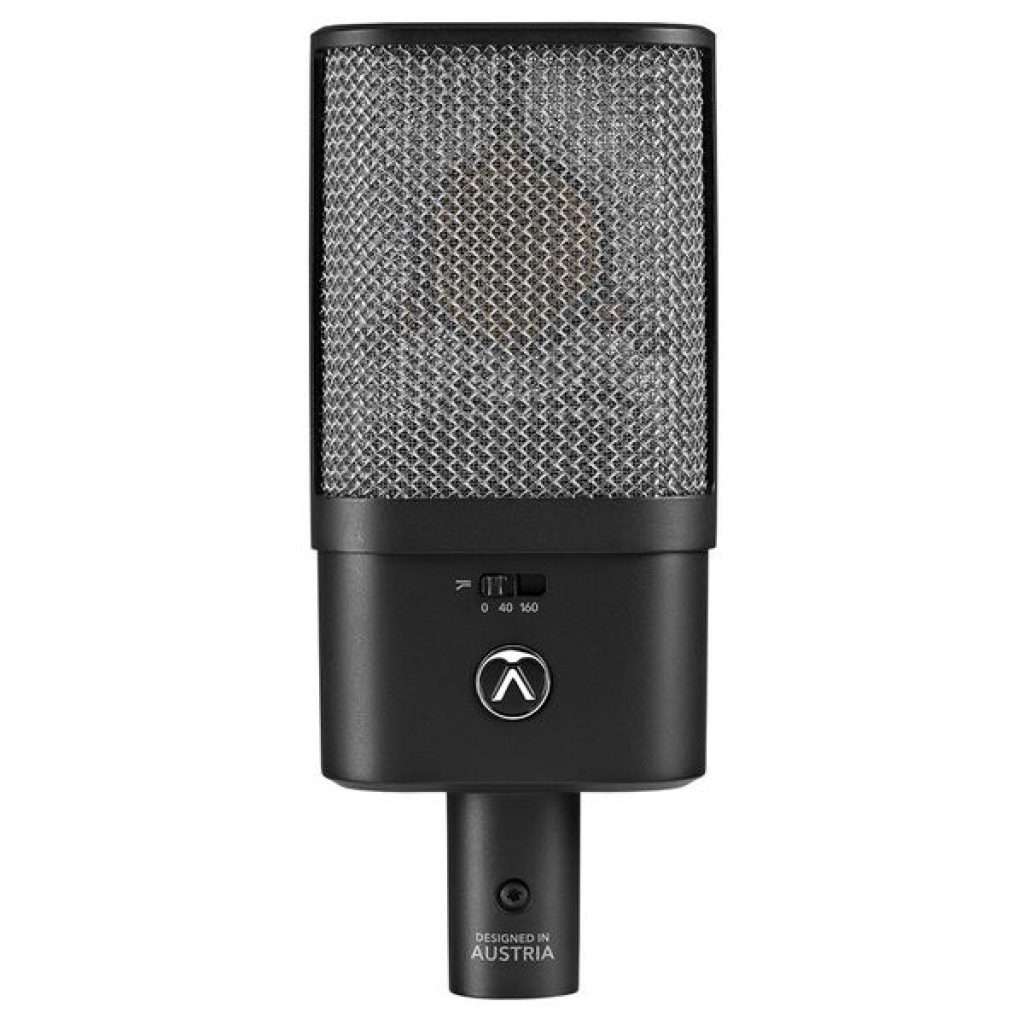 CKR ceramic capsule
Polar pattern: Cardioid
Frequency response: 20 – 20,000 Hz
---
Austrian Audio OC16 Review
We received this nice microphone for a review from Austrian Audio and here in this post, we are going to share what we think about it. The most important point about this microphone is that is a really high-quality mic, in both build quality and sound – which comes at an amazing price that is affordable for every pocket.
Austrian Audio's OC16 is the first in a series of open-condenser large-diaphragm microphones. This results in an open, natural, detailed sound with optimum versatility, so the OC16 is capable of capturing an array of instruments, such as guitars, wind instruments, drum sets, and vocals. Not only does the OC16 offer great quality, but its versatility makes it a perfect choice for capturing a wide range of sounds.

OC16 Packaging and Build
The OC16 comes in a very nice semi-soft and padded bag, where the microphone is stored. Besides the mic in the bag, every user will be able to find a microphone clip and the so-called mic spider where the microphone will sit placed on the stand.
Also, in terms of a printed manual, you can find a quick starting guide and a quality certificate. On the quality certificate, you can find useful links to register your products and get an extended warranty for free.
In terms of build quality, the microphone appears to be really sturdy, with a black metallic body and silver grille – both being hard enough to give the microphone the much-needed "safe appearance".
The spider and the clip are also of great quality and they are holding the microphone really tight and there is no feeling like the mic will suddenly fall off of them after a certain time. That is one thing that no one wants.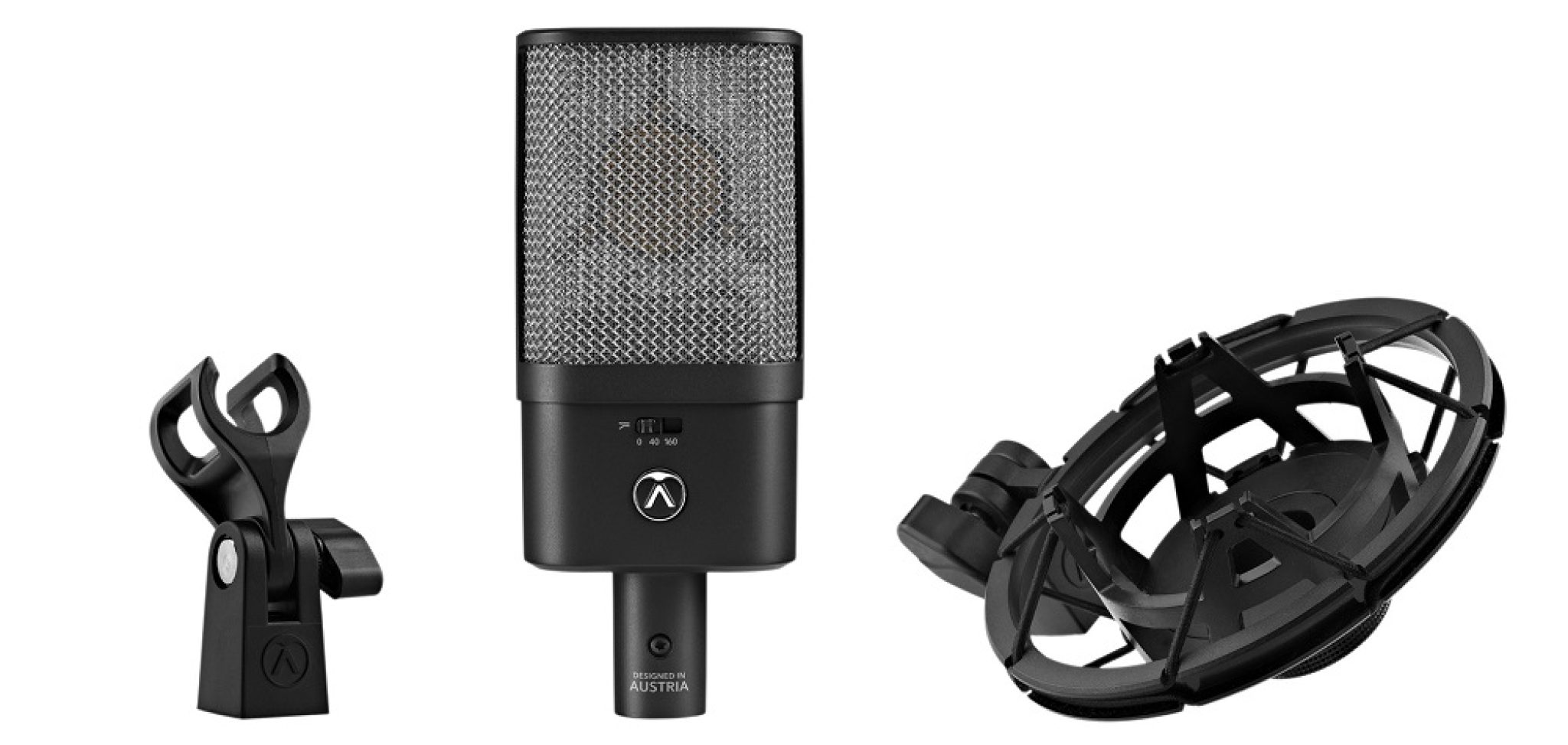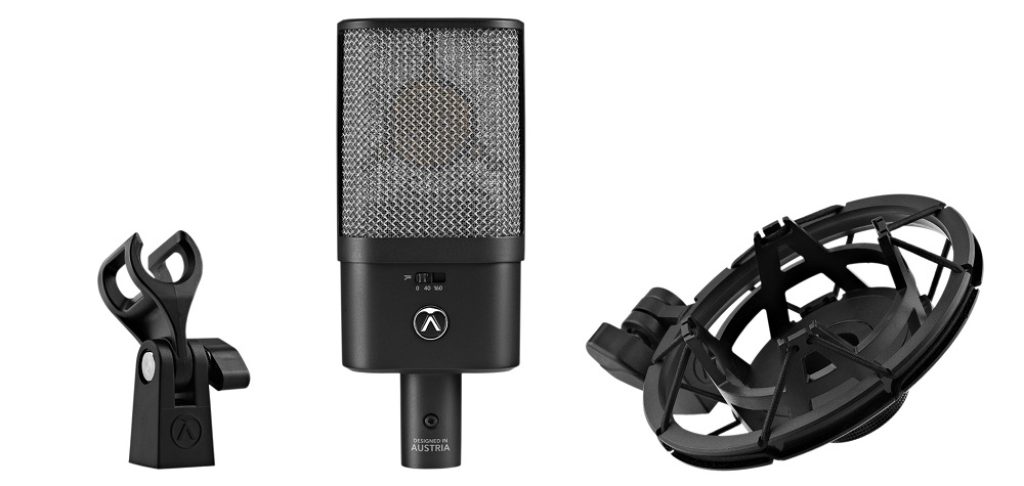 OC16 Features
As with the brand's inaugural product, the OC18, the new OC16 features the same CKR6 capsule, but with reduced features and a modified case. In addition to its fixed cardioid pattern, the OC16 has a switchable high-pass filter but does not have a sensitivity pad for use when the recording is excessively loud.
Within the microphone, three elastic points support the CKR capsule. The mic is thus able to be used without a microphone spider because structure-borne noise is reduced to a minimum.
With the OC16, you are able to select one of three high-pass filters: 0, 40, and 160 Hz. An 80 Hz setting is available on the OC818 and OC18. Additionally, the OC16 is capable of handling loud sources with its impressive 148 dB SPL range.
The microphone also has the standard human hearing frequency response from 20Hz to 20kHz. Also, as with 99% of the large condenser microphones, this one needs to be powered up with 48v of phantom power to make the microphone functional.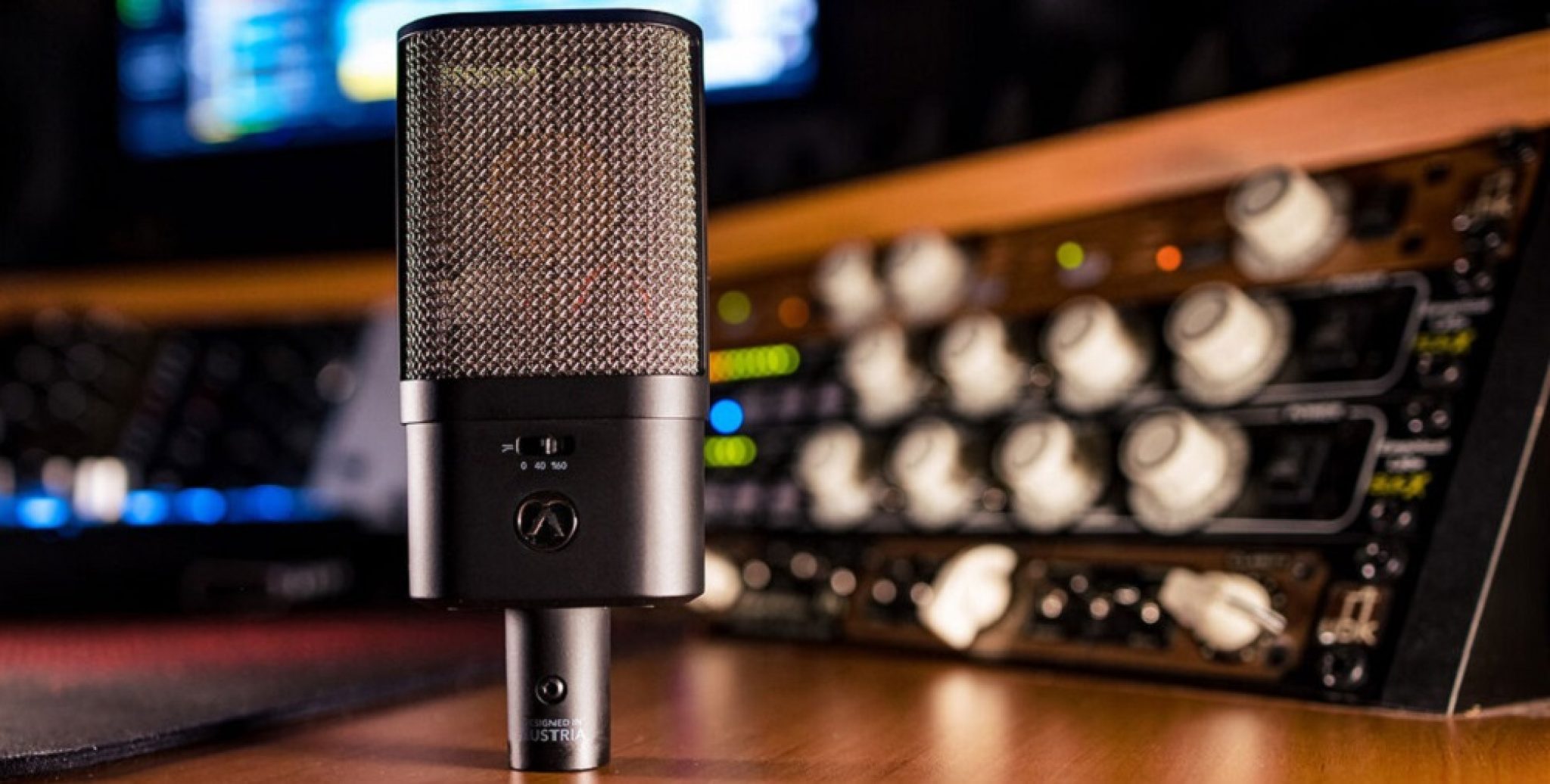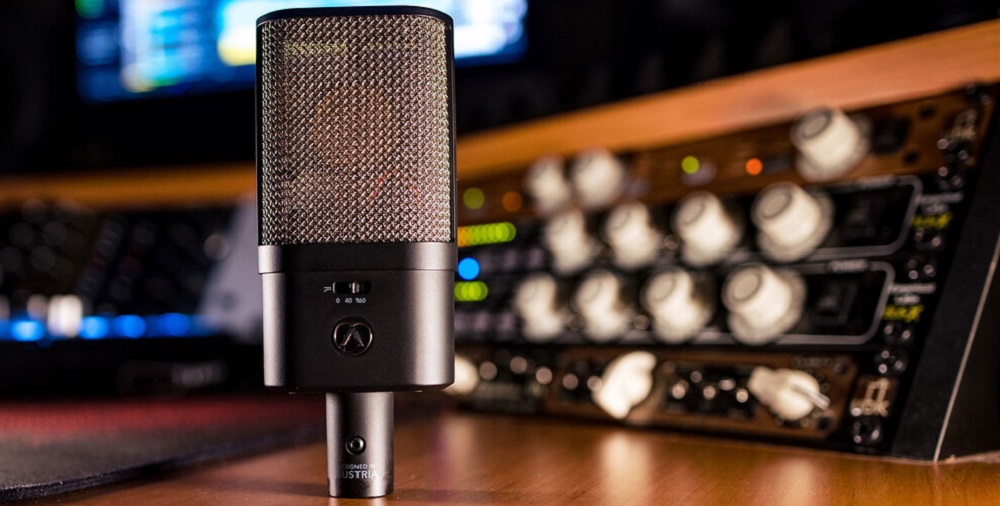 OC16 Sound
The microphone produces really nice and flat sound all across the frequency spectrum. As we tested it and proved this to be right, the frequency response chart that Austrian Audio provides shows the same, with a small bump in the frequencies in the area around 5kHz and over 12kHz – which gives the significantly crispy high end of the signal.
So where to use this mic? Well, it's pretty simple. I prefer to use it on sources that I usually boost the upper frequencies after the recording – something that his mic gives organically and has this feature already embedded in its core. Really nice!
Practically vocals, electric and acoustic guitars, overheads, and brass sections can really see well from this mic. Again, you still need to be careful with it and not overdo it after and end up with a really bright recording.
Sort every aspect of the recording process and you are on a good path to end up with a great recording that with a minimum after-touch will be up to industry standards and will satisfy every experienced ear.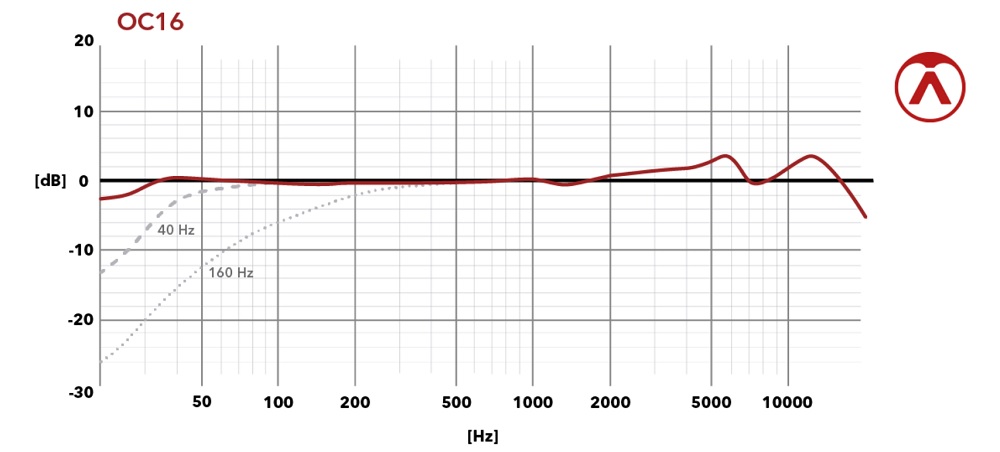 OC16 Brief Features
Cardioid condenser
Austrian-made CKR6 capsule
20Hz – 20 Hz frequency response
40Hz and 160Hz high pass filter
14dB(A) self noise
148dB max SPL
Comes with padded case, shock mount and clip
Dimensions: 157 x 66 x 34 mm
Weight: 335g
---
Why You Need the OC16 Microphone
So, if you are at the phase where you want to get a microphone that has a nice high-end, can be used on multiple sources without any problem and that will not leave you cashless, this is the one for you and I guarantee you that you will love it!
Austrian Audio are brand known for its high-quality microphones, and they are developing ones for every pocket which is something that cannot be frequently found these days. Not being a developer that only high-end professional studios and industries can own.
We green-light this one for everybody – no matter if you are a professional or amateur engineer – this mic will give you very nice results that will outshine many other models.
Austrian Audio OC16 Review
Austrian Audio's OC16 is the first in a series of open-condenser large-diaphragm microphones. This results in an open, natural, detailed sound with optimum versatility!
Positives
Great Versatility
Ceramic Capsule
Nice and Open Sound
Affordable
Conclusion
Well, that is the summary of our take on this microphone. Austrian Audio did it again and with this mic and this is a trusted unit in our mic locker. I really love it and use it frequently.
If you are having any other questions in regard to our review, please do not hesitate and let us know in the comment section below, or reach out to the respected developer website for more in-depth answers and details. Until next time!