Best Microphone Clips
Introduction
Microphone clips are most commonly physical mounts that keep microphones in place. In order to attach a microphone to a microphone stand, mic clips are required. Clothespin mic clips are more universal microphone clips. In general, these clips are not as reliable as those that hold a broader range of microphone diameters.
In the same way that microphones come in all shapes and sizes, mic clips also vary in size and shape. There are many different mic clips available, and we won't cover them all here, but you should know that some microphones come with specific clips to hold them in place as well as attach them to mic stands.
Due to the fact that some microphone clips are designed to attach microphones to weighted stands and others to clothing, the microphone clip can make it extremely mobile or immobile depending on its purpose.
One of the first questions of functionality that must be answered to determine the best microphone clip is whether the clip that attaches to a microphone stand is interchangeable with the clip that attaches to clothing.
A microphone's noise should be as low as possible for studio recordings since they typically require high signal-to-noise ratios. Our noise reduction task becomes even more difficult when we consider that studio-grade condenser microphones are designed to pick up every nuanced sound in acoustical environments.
So in this article, we are going to cover what we think are the best microphone clips for dynamic mics. The reviews will be brief since there is not much to say about a simple microphone clip, we are just going to point you in the right direction when it comes to purchasing one.
1. Shure A25D Break Resistant Microphone Clip
Microphones with 0.75 barrels can be attached to the Shure A25D Microphone Stand Adapter. In addition to the SM58 and SM57, this microphone clip is also compatible with the SM87A, Beta 87A, and SM87Aa + much more microphones. The A25D is a very sturdy stand adapter that is break resistant.
There is little chance of these microphone clips being broken even by the toughest roadies. Invest in this roadworthy, affordable mic holder for a break from your hands. The Shure Stand Adapter is both durable and affordable, making it suitable for both touring and daily use. Use the adjustable head to aim your microphone as needed.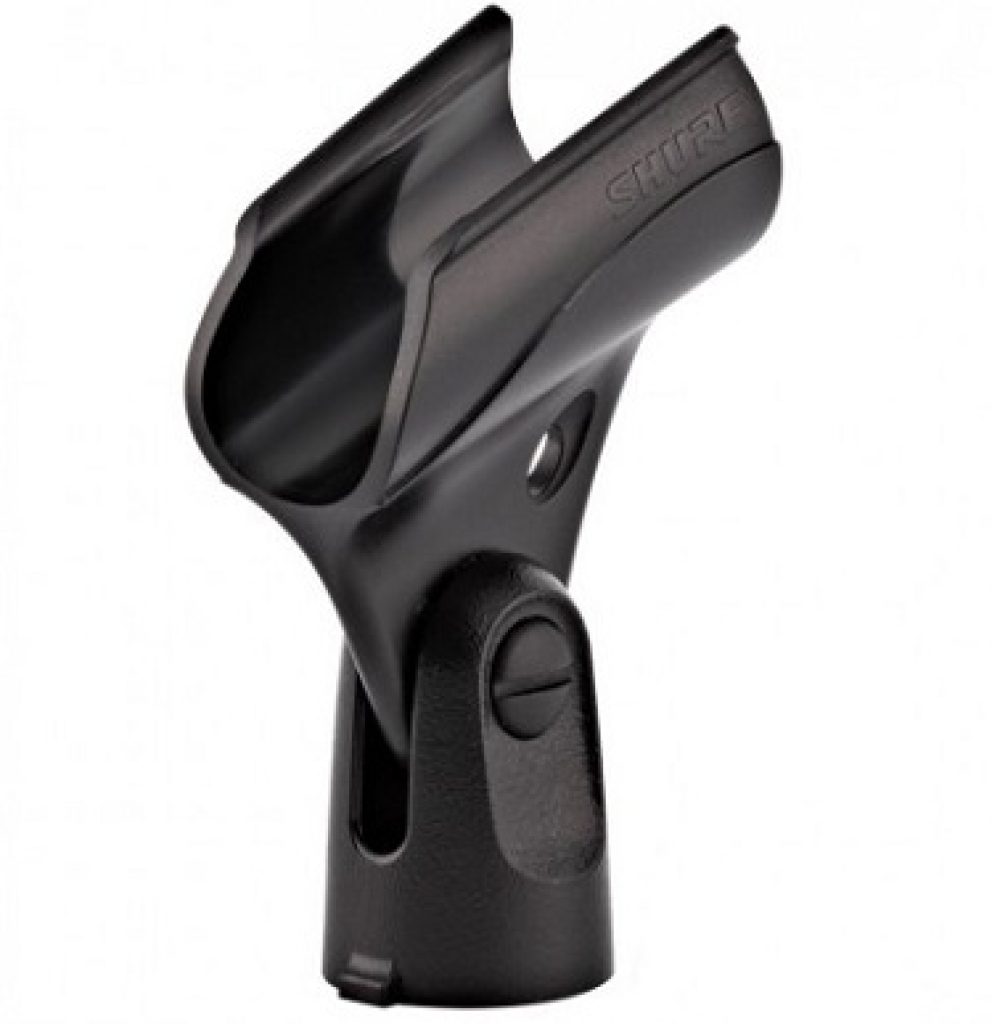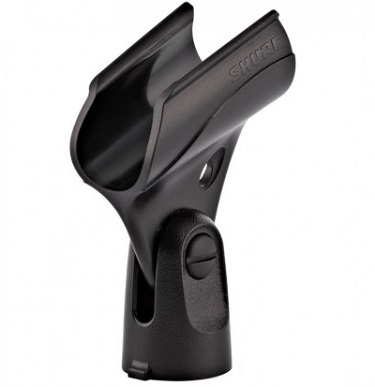 IMAGE
PRODUCT
For US
Customers
For EU
Customers
Amazon
Store

Shure A25D Break Resistant Microphone Clip
---
2. On-Stage MY100 Unbreakable Rubber Dynamic Microphone Clip
Designed for dynamic handheld microphones, the On-Stage MY100 Microphone Clip comes in a tapered-style design. For lasting durability, it has an unbreakable rubber body with a 5/8″-27 female threaded insert.
The rugged tapered microphone clip for dynamic microphones is virtually indestructible. In addition to fitting most dynamic microphones, it provides a secure grip to ensure worry-free microphone use. There is almost no way to break this thing. As a result of the diamond pattern inside the slot, the microphone will not fall during the performance.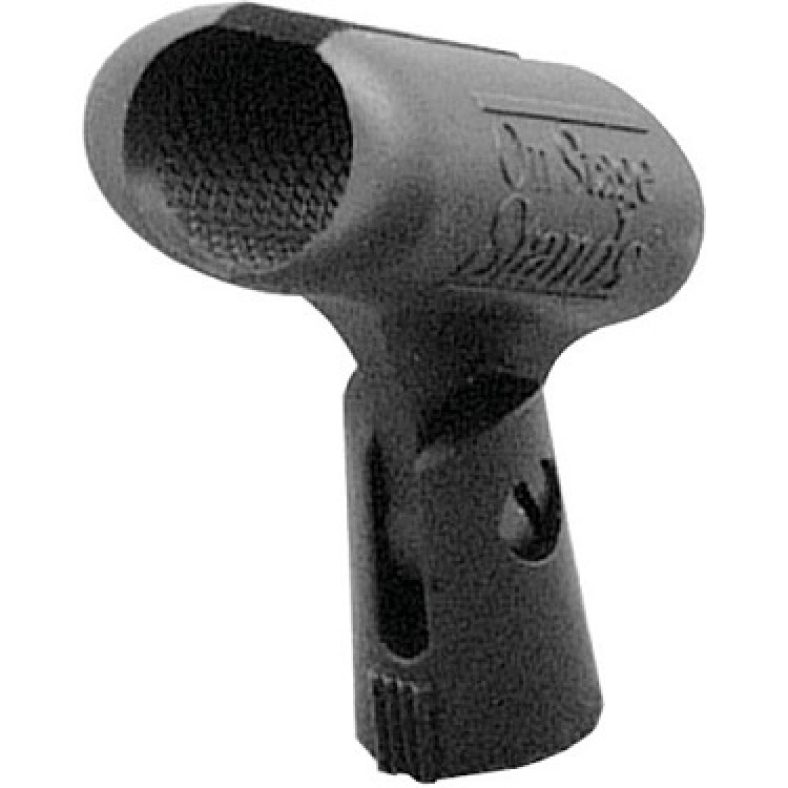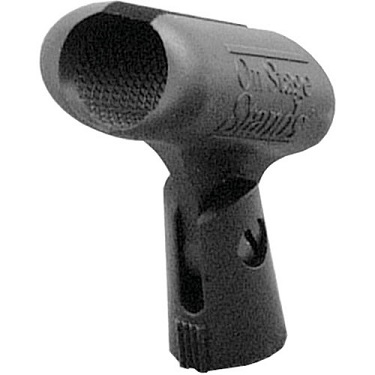 IMAGE
PRODUCT
For US
Customers
For EU
Customers
Amazon
Store

On-Stage MY100 Unbreakable Rubber Dynamic Microphone Clip
---
3. Royer AxeMount SM-21 57/R-121 Dual Microphone Mount
With the AxeMount microphone clip, you can align an R-121 with a 57-style dynamic mic and record perfect electric guitar recordings. The best place to start is to position the clip so that the dynamic microphone is aimed at the point where the speaker dome meets the paper. There will be a greater focus on the dome with the R-121. For these two microphones, this is a classic position.
A combination of the R-121's natural, full-bodied sound and the fist-forward pointedness of a classic dynamic microphone allows for the phenomenal tailoring of recorded and live guitar sounds. To align the two microphones properly and in phase with one another, it was necessary to use two mic stands, two clips, and a fair amount of time.
With the AxeMount that goes away. As you may notice from the image, this is a clip specifically made for the Royer ribbon mic to be paired with a dynamic one, like Shure SM57.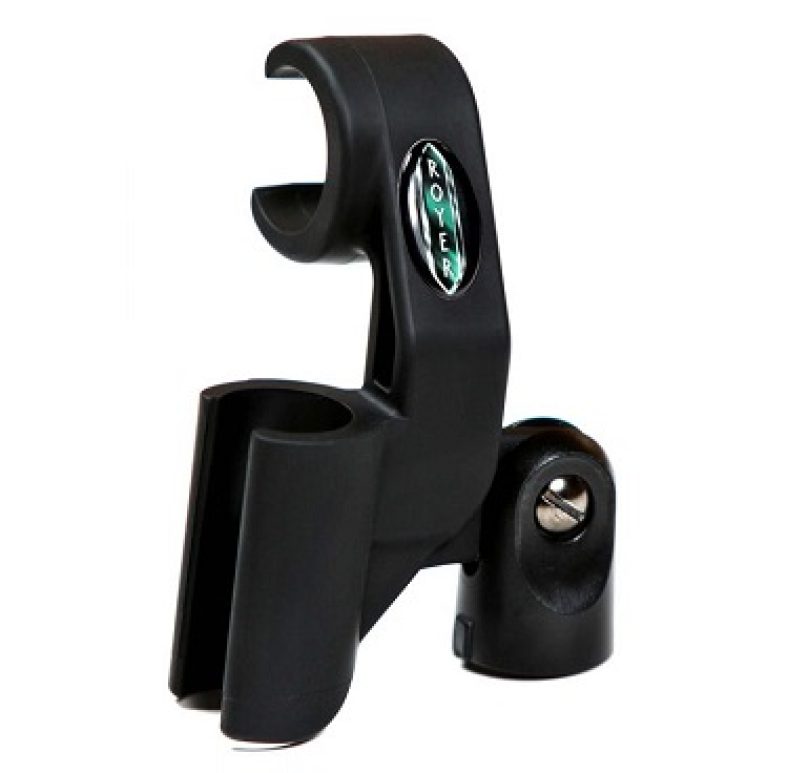 IMAGE
PRODUCT
For US
Customers
For EU
Customers
Amazon
Store

Royer AxeMount SM-21 57/R-121 Dual Microphone Mount
---
4. Audix DCLIP Narrow Body Microphone Clip
It appears that the Audix DCLIP was created especially for the Shure gooseneck condenser mic, as it fits snugly and securely. The Audix DCLIP Narrow Body Mic Clip may be designed specifically for kick drums and other non-vocal applications, but it is also very useful for mounting long gooseneck-style microphones on a podium in a quick, easy, and reliable manner.
An adjustment is also available, so it can be screwed right into a standard pipe-style mounting flange. The construction of this thing seems pretty good. Despite some odd angles, the thumb wheel holds the mic without slipping or having to exert too much effort.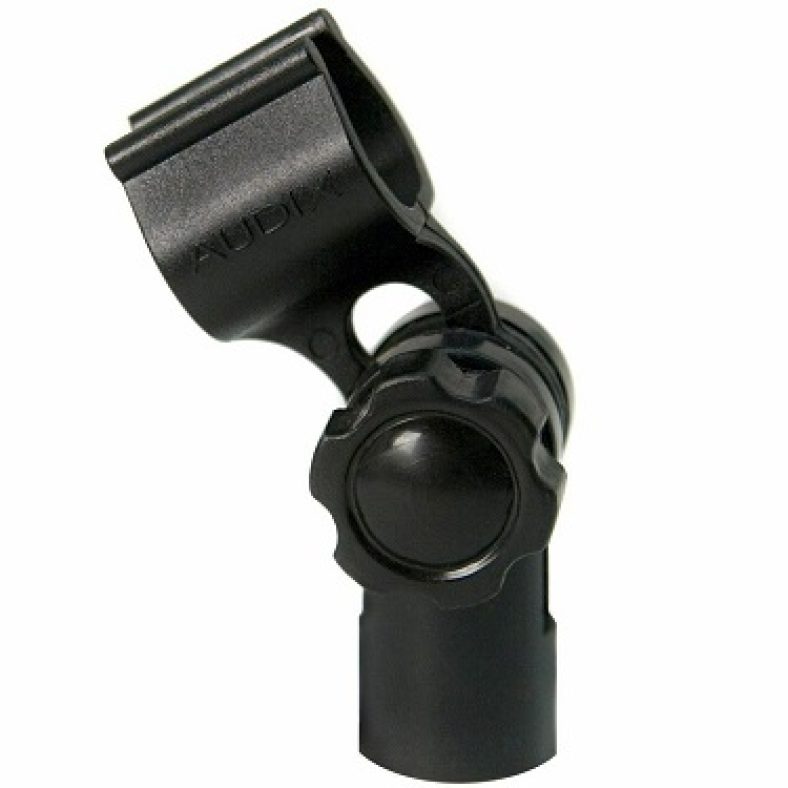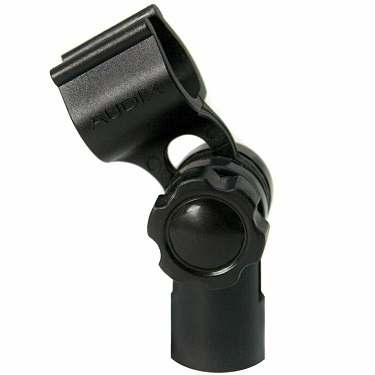 IMAGE
PRODUCT
For US
Customers
For EU
Customers
Amazon
Store

Audix DCLIP Narrow Body Microphone Clip
---
5. Hosa MHR-122 Spring-clip Microphone Holder
You will be able to securely attach your microphone to your microphone stand while removing it quickly with the Hosa MHR-122 handheld microphone clip. To accommodate a variety of handheld microphones, the MHR-122 has been designed to withstand the rigors of travel while allowing you to position your microphone as needed.
You can adjust the angle of this clip by using the spring-loaded jaw, which holds your microphone securely in place. A screwdriver can be used to increase or decrease the tension on the angle adjustment. Consider the AMHR-122 mic clip if you are looking for a cost-effective method of keeping your microphone in place.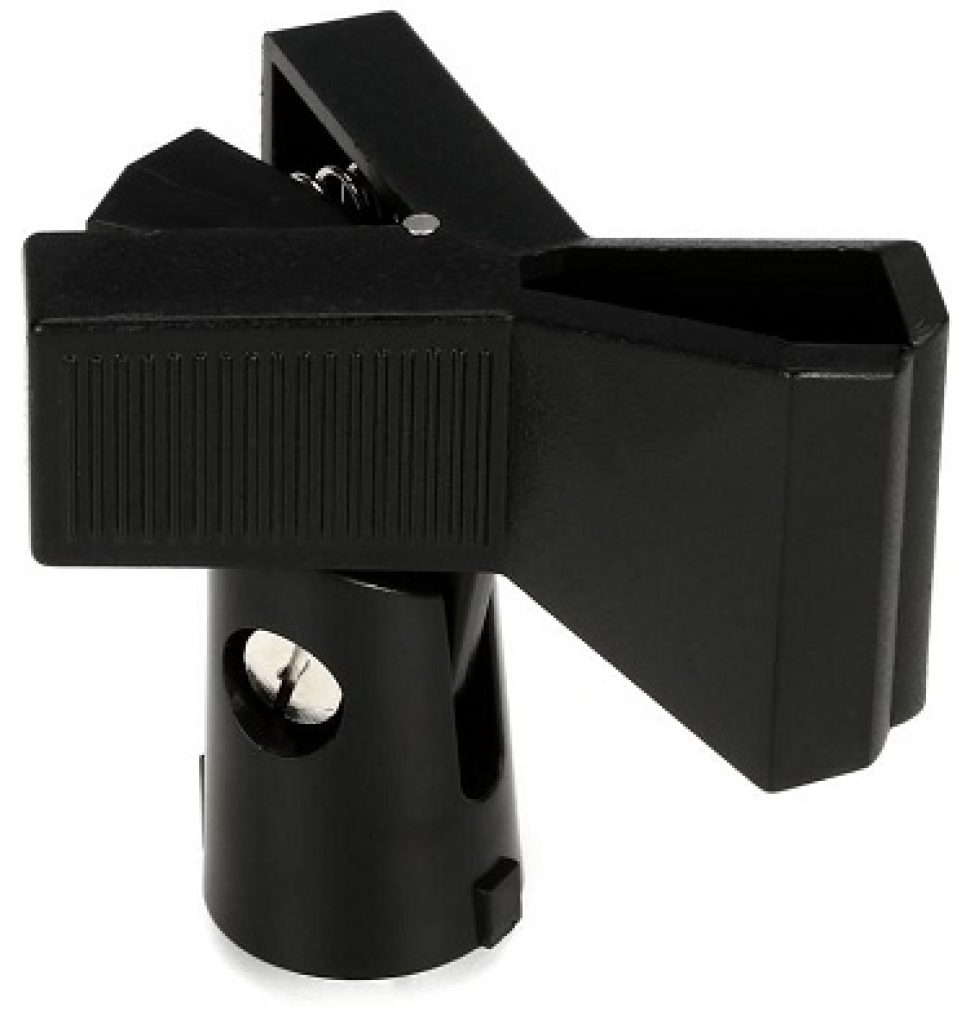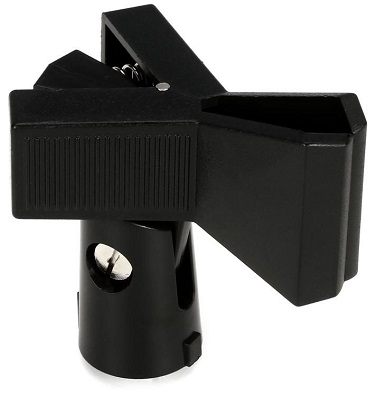 IMAGE
PRODUCT
For US
Customers

Hosa MHR-122 Spring-clip Microphone Holder
Conclusion
Picking the right mic clip today is really easy since there are many various options that you can get that will serve you with many different microphones that can be put on many different stands.
They are really affordable, so you won't need to spend a lot of money and their quality is great since they are designed to hold something precious and worthy.
If you are having any questions in regards to any of the mic clips or any other point that you want to make, please head over to the comment section below and we will be more than happy to provide additional answers!