Best Microphone Cables
Introduction
A few important factors need to be taken into consideration when purchasing an XLR cable. It is common for consumers to seek the best balance between quality, price, and length, but how do we determine which of these factors is most important? There are a ton of XLR cables out there for both personal and professional use, you just need to find one that you can trust eternally.
The best XLR cable for your needs, no matter if you require a collection for your entire recording studio or just a single microphone, can be found here. We'll discuss a few things to consider when purchasing an XLR cable.
In this article, we have selected a few excellent cables that we recommend everyone considers. There is a choice available for everyone since we are aware that people have different needs and budgets. It does not matter whether you are looking for studio-quality cabling or the best value for your money, this list will be helpful.
Let's dive deep into our topic and see what XLR mic cables are the best, providing you with a brief review of each model. So let's start.
1. Mogami Gold Studio XLR Cable
What began as a small workshop in Tokyo, Japan has grown into one of the leading manufacturers of high-end audio cables. The Gold Studio XLR cable is one of Mogami's most popular products. In addition to the four copper wires instead of the standard two, the Gold Studio has excellent noise cancellation capabilities.
The Gold Studio is therefore suitable for studio use and offers a 95% quieter background, which makes it one of the quietest cables on the market. By increasing the number of conductors, wires become thicker and more durable, which protects them from damage caused by rough handling.
It is also important to note that the Gold Studio utilizes gold-plated connectors, which prevent corrosion and rust from occurring. There are a number of length options available with Mogami Gold Studio, so you can select the length that is most suitable for your needs.
Compared to Canare XLR cables, they are stiffer and include heavier shielding. There may be a need for the Mogami Gold Studio XLR Cable if you work in an environment that has a great deal of electronic interference.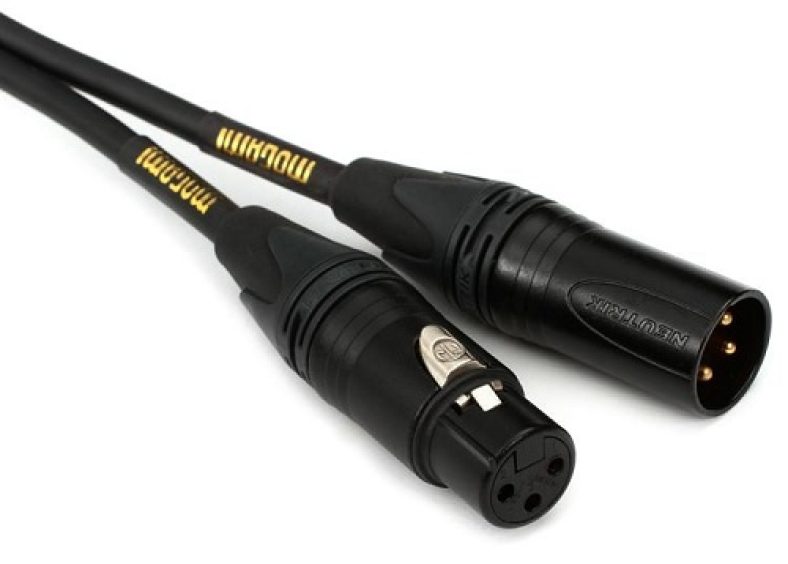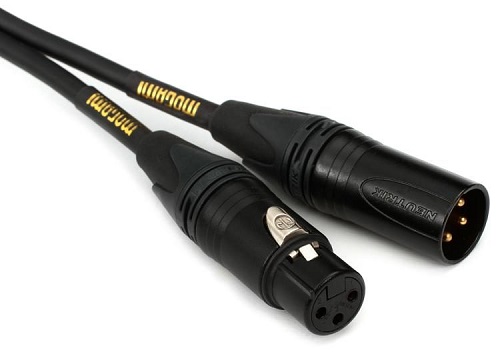 IMAGE
PRODUCT
For US
Customers
Amazon
Store

Mogami Gold Studio XLR Cable – 15ft
---
2. D'Addario PW-CMIC-10 Classic Series Microphone Cable
The D'Addario PW-CMIC-10 Classic Series XLR Microphone Cable provides superior sound quality from your microphone to your mixer or recording interface. With premium-grade materials, you can be sure you will get top-of-the-line performance from this product.
The plugs are nickel-plated and the copper is oxygen-free, making this cable highly conductive. Shielding is dense and strain relief is molded to keep handling noise at a minimum and to increase the product's lifespan. Consequently, if you are searching for a cable with great sound that is built to last, pick up a genuine CMIC-10.
With the help of the flexible molded collar, there is excellent strain relief for worry-free reliability, and the 95% shielding is effective in eliminating virtually all handling noise. In addition to microphones, these XLR cables are also suitable for powered speakers.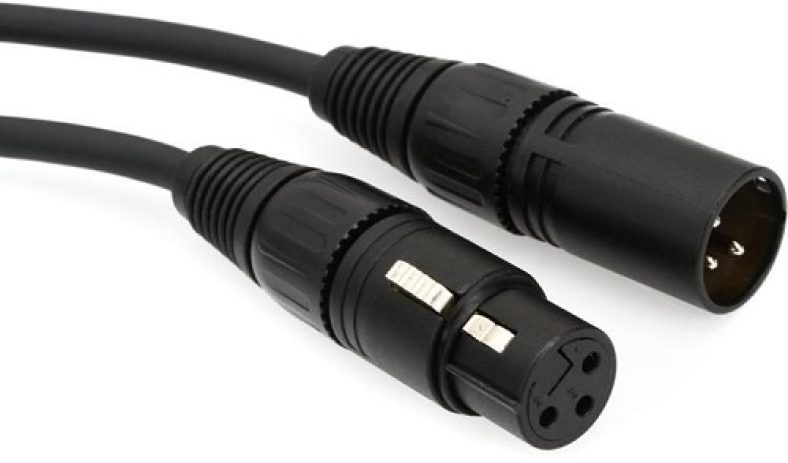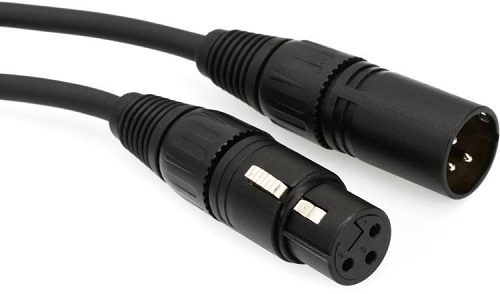 IMAGE
PRODUCT
For US
Customers
For EU
Customers
Amazon
Store

D'Addario PW-CMIC-10 Classic Series Microphone Cable – 10ft
---
3. Monster Cable Studio Pro 2000 Micro
This Monster Cable Prolink Studio Pro 2000 XLR Microphone Cable is the company's premium line of mic cables that feature carefully designed construction to provide pristine signal transfer for demanding professional and home studio applications.
The Time Correct Multigauge wire network is protected by MicroFiber, PEX, and carbon-infused dielectrics, and the Monster XLR 3-pin male and female connectors have 24kt gold contacts. The jacket is also made of Duraflex and shielded with a 95% copper braid. As a result, the cable maintains proper phase alignment while enhancing high-frequency performance, bass punch, and transient response.
With Studio Pro, you can capture every detail and reproduce the delicate beauty of every take. For tight, punchy bass and incredible dynamics, Studio Pro 2000 uses a heavy-gauge Bass Control Conductor. A patent-pending Time Correct winding produces phase-aligned signals for a pristine, natural sound. It delivers maximum power and dynamic range with heavy-gauge copper.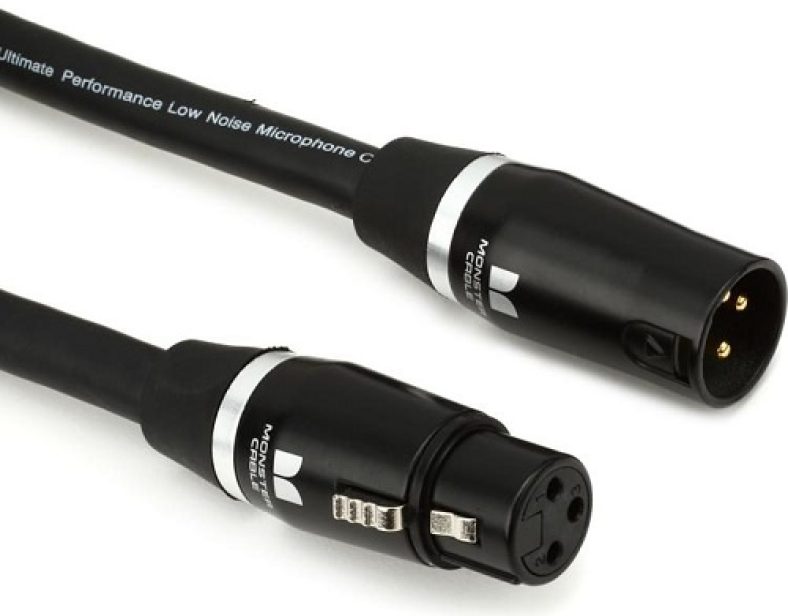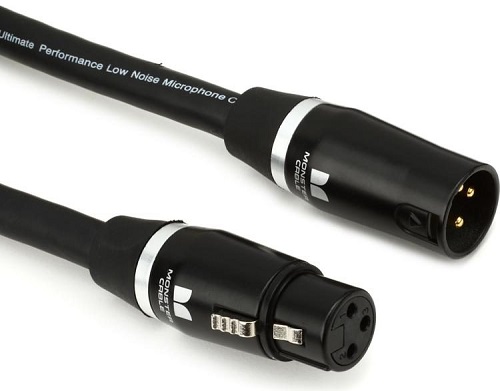 IMAGE
PRODUCT
For US
Customers
For EU
Customers
Amazon
Store

Monster Cable Studio Pro 2000 Micro – 10ft
---
4. JUMPERZ JBM Blue Line Microphone Cable
With 24 AWG copper wire and silver-plated connectors, the JUMPERZ JBM XLR cable was expertly crafted in the USA by JUMPERZ's professional craftsmen. Additionally, the XLR cable is equipped with heat-insulated points in order to provide you with maximum safety and protection.
As a result of the combination of thick conductors and high-quality connectors, the audio is clear and clean. In addition to preventing humming and other noise interference, the product is equipped with a covered ground wire and noise-rejecting shielding.
As a result, it is ideal for recording in studios, due to its virtually noise-free background. JUMPERZ's JBM XLR cable is also convenient and functional since it is equipped with both an XLRM and an XLRF connector. The versatility of this XLR cable allows it to be used with a variety of microphones, wires, and other gadgets.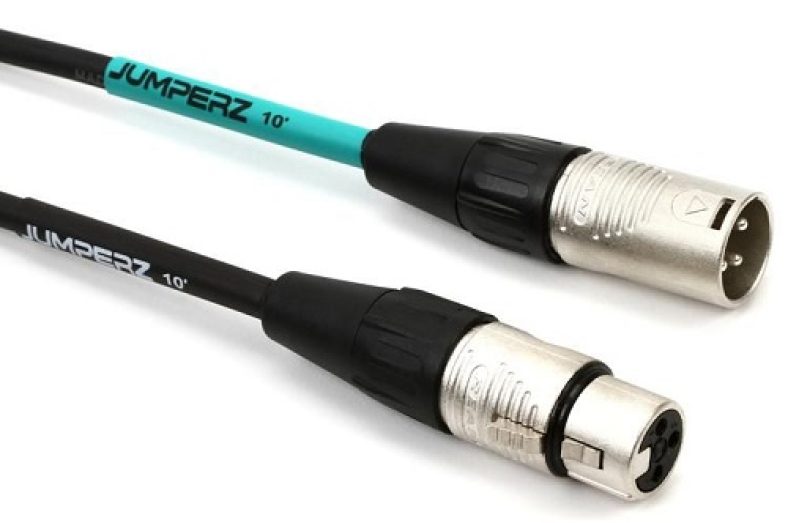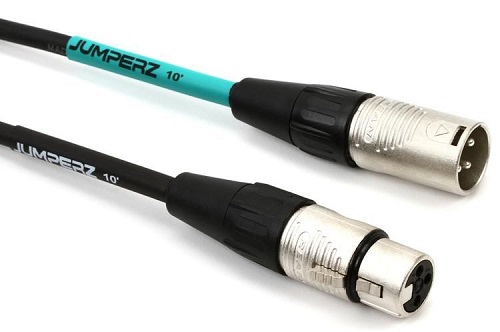 IMAGE
PRODUCT
For US
Customers
Amazon
Store

JUMPERZ JBM Blue Line Microphone Cable – 10ft
---
5. Hosa HMIC-005 Pro Microphone Cable
Whenever it comes to finding budget-friendly cables, Hosa is one of the most reliable companies. There is a wide range of lengths for these cables, ranging from three to one hundred feet.
Microphone cables manufactured by Hosa Pro are designed to provide years of reliable service. Through the combination of Neutrik connectors with world-class manufacturing techniques, they redefine the meaning of performance and value
Hosa products are manufactured to meet or exceed today's professional audio and video demands as a leading supplier of analog and digital connectivity solutions. As an example of noiseless engineering, the copper conductors used in the HOSA HMIC boast an impressive signal-to-noise ratio.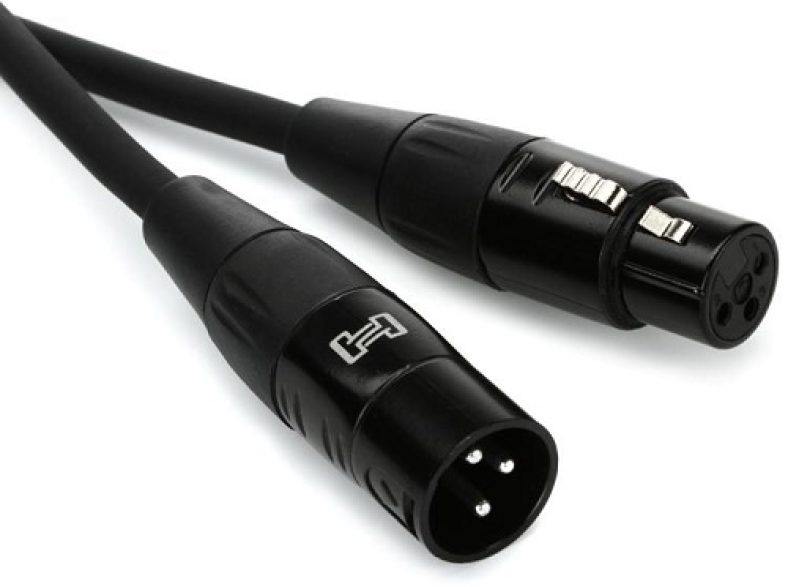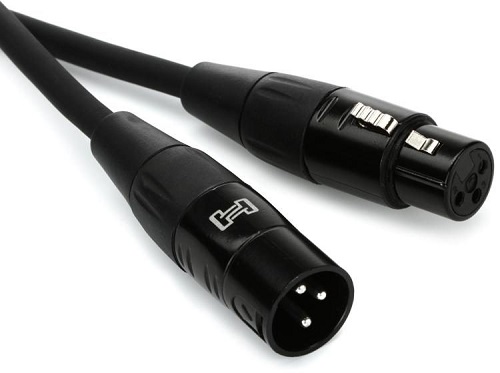 IMAGE
PRODUCT
For US
Customers
Amazon
Store

Hosa HMIC-005 Pro Microphone Cable – 5ft
---
6. Telefunken SGMC-5R XLR Stage Series Microphone Cable
Designed for live sound stages and recording studios, Telefunken Elektroakustik's Stage Series Microphone Cable can be used on a variety of stages. SGMC-5R cable is constructed from 100% copper wire and features a right angle 90-degree female XLR connector. It is ideal for low-profile applications, such as drum sets and instruments.
Silver solder joints and low-loss insulation enhance the durability and conductivity of the Telefunken XLR Stage Series. The XLR cable produced by Telefunken is quite lightweight and flexible despite its durable construction.
Hence, it is ideal for use during live sessions since it is not prone to knots or tangles. XLR cables from Telefunken feature right-angled Female connectors, making them unique. As well as offering seamless signal transfer, the Telefunken XLR cable is also capable of providing clear audio. Having a copper braid shield and a low capacitance design, the device prevents any unwanted sound from penetrating.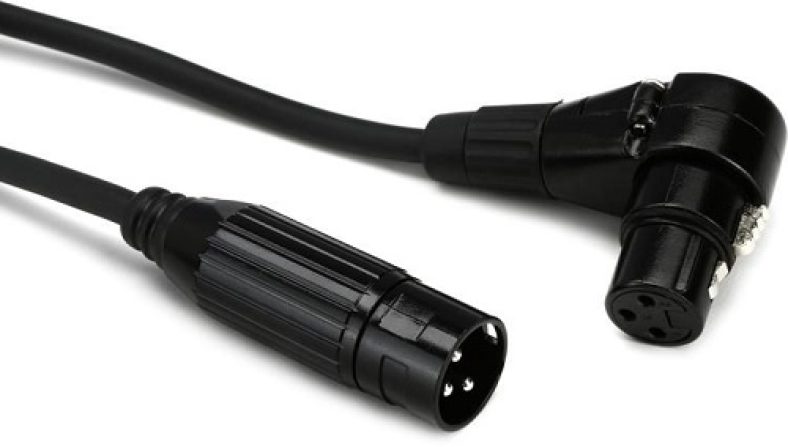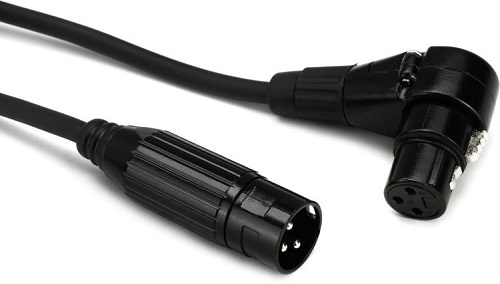 IMAGE
PRODUCT
For US
Customers

Telefunken SGMC-5R XLR Stage Series Microphone Cable – 16.4ft
---
7. Warm Audio Pro Silver XLR
Warm Audio Pro Series XLR Cables are characterized by a variety of cable lengths and are designed to provide a high-quality connection between balanced gear and XLR connectors. This cable preserves mic-level and line-level signal integrity for those concerned about the details of their sound onstage and in the studio while adhering to a budget.
The core wiring of this cable was supplied by Swiss company Gotham AG in order to ensure optimal performance. High-quality silver contacts are provided on the XLR connections to ensure the integrity of the signal.
It is not only their aesthetic appeal that makes precious metals so famous – some of them also possess characteristics that are beneficial to signal transmission. These silver connectors provide such characteristics, making them very close competitors to the gold connectors as well.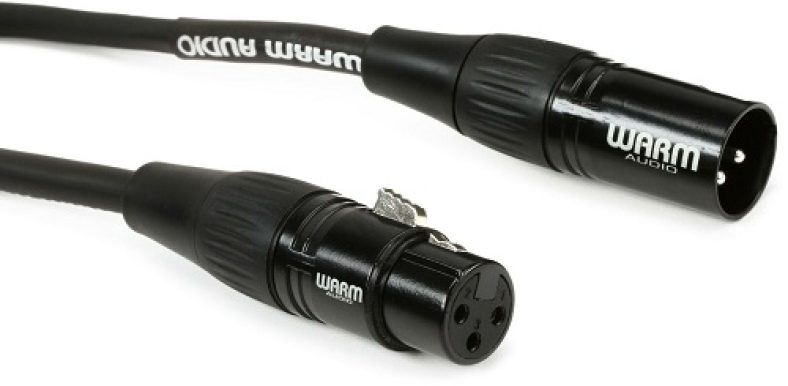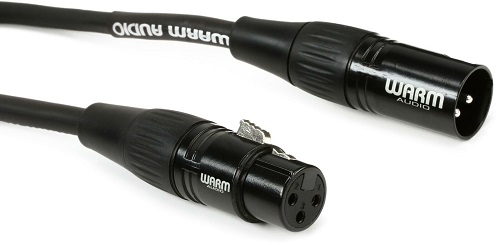 IMAGE
PRODUCT
For US
Customers
Amazon
Store

Warm Audio Pro Silver XLR – 6ft
---
8. Roland RMC Black Series Microphone Cable
In addition to delivering professional performance, Roland's Black Series microphone cables offer exceptional value. In addition to translating the true tones of sound, our multi-strand copper core wire eliminates unwanted noise by incorporating high-density spiral shielding. These rugged cables feature high-quality connectors and a low-capacitance design that ensures pure, natural, and accurate sound regardless of location.
Designed with rock-solid connectors, these heavy-duty cables do not wear out easily. It contains a multistrand oxygen-free copper wire that transmits your signal without loss inside the tough polyethylene exterior. With the combination of high-density spiral shielding, you will be able to reduce the interference caused by your cellphone and other wireless devices. All Black Series cables provide unmatched sound quality while ensuring reliable operation.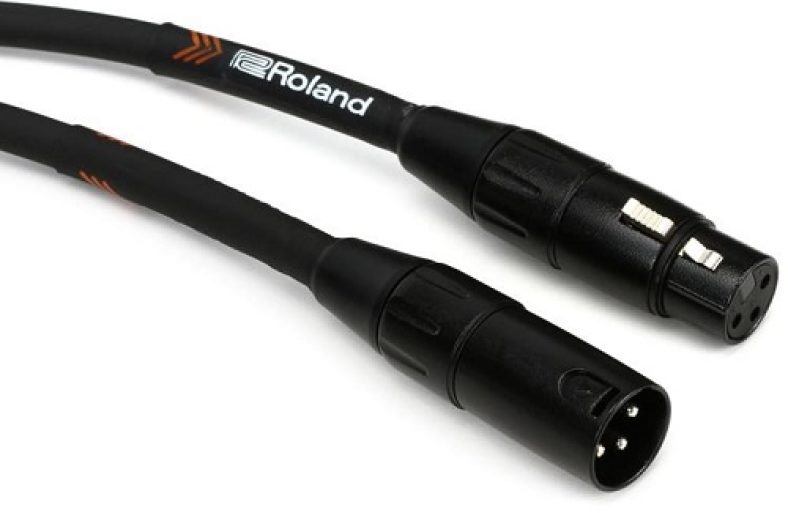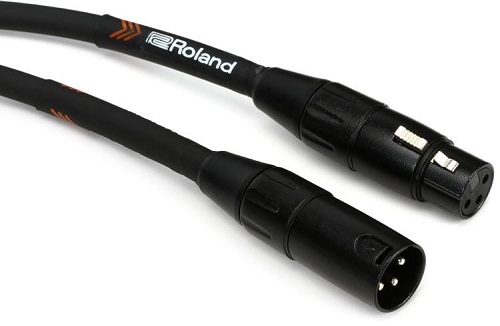 IMAGE
PRODUCT
For US
Customers
Amazon
Store

Roland RMC Black Series Microphone Cable – 10ft
---
9. Whirlwind MK410 MK4 Microphone Cable
As a result of MK cables' exceptional flexibility, their resistance to microphonics, and their reliability under harsh conditions, they stand the test of time. With its finely stranded center conductors and braided shields, Accusonic+2 is capable of reducing noise to a great extent.
There are musicians who have owned their Whirlwind cable for over 20 years and they are still using it today. There is, however, a no-quibble lifetime replacement policy offered by Whirlwind in the event that your cable should malfunction.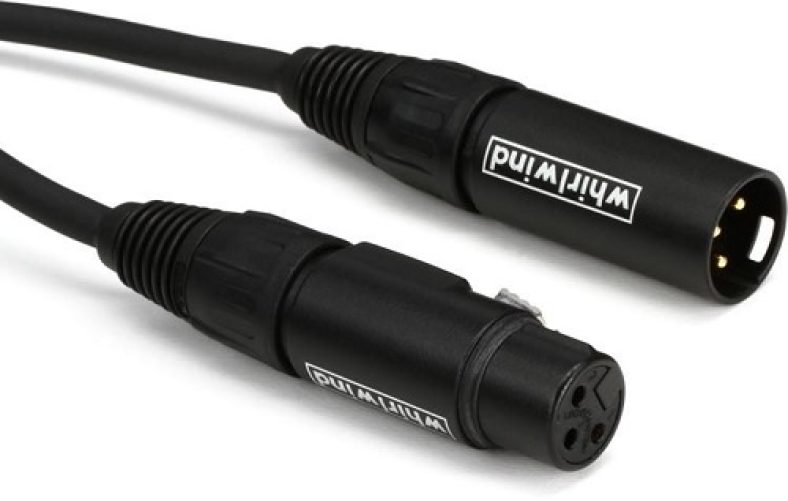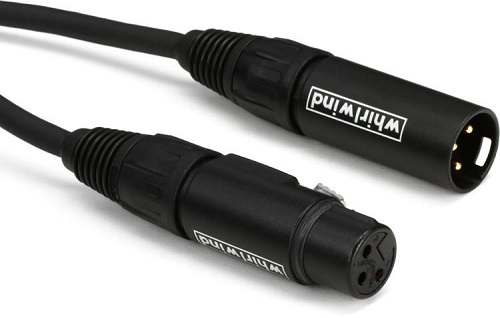 IMAGE
PRODUCT
For US
Customers

Whirlwind MK410 MK4 Microphone Cable – 10ft
---
The Buyer's Guide
Some XLR microphone cables, to a certain extent, are the same, and that's easy to assume. Each XLR cable is designed as a housing connector that transmits sound from one place to another, much like all cars are designed to get you from point A to point B.
Many companies use this claim to sell extremely expensive leads by telling audiophiles that they can hear the difference between different leads. In normal conditions, audio engineering professionals and actual measurements agree that balanced XLR cables don't have any audible difference.
Even so, cables with poor shielding will be prone to picking up radio frequency interference in situations where there is significant interference. Differences in quality and equipment are due to the quality and equipment connected to them.
Plugging cables in and out can progressively wear them out, leading to internal connection failure or parts of cables breaking apart and getting stuck in equipment if you plan to make a lot of connections and disconnections. Therefore, durability is a major factor to consider if you plan to make a lot of connections and disconnections.
To be sure that your equipment is compatible with XLR cables, you should double-check it or look at TRS options instead. As a final consideration, you should consider how many XLR cables you plan to use. The importance of quality and quantity cannot be overstated. Keeping everything running requires five, ten, or even more connection cables for large operations and events.
Conclusion
Well, we listed what we think are the best XLR cables for microphones and we tried to list all the high-quality XLR cables that will not mess with the audio signals and reject any RF interference.
Having a high-quality XLR cable like the ones from Mogami cables is an investment that will reflect on the final audio outcome, that is why we are using premium cables instead of cheap cables.
Not only connecting microphones but audio interfaces, cabinets, and many other units, the XLR cables are a necessity when connecting the audio equipment. So take a good look, read the reviews, and make the right purchase.
In case you are having any questions, please head over to the comment section below and we can further discuss the topic of XLR microphone cables.