sE Electronics sE4400a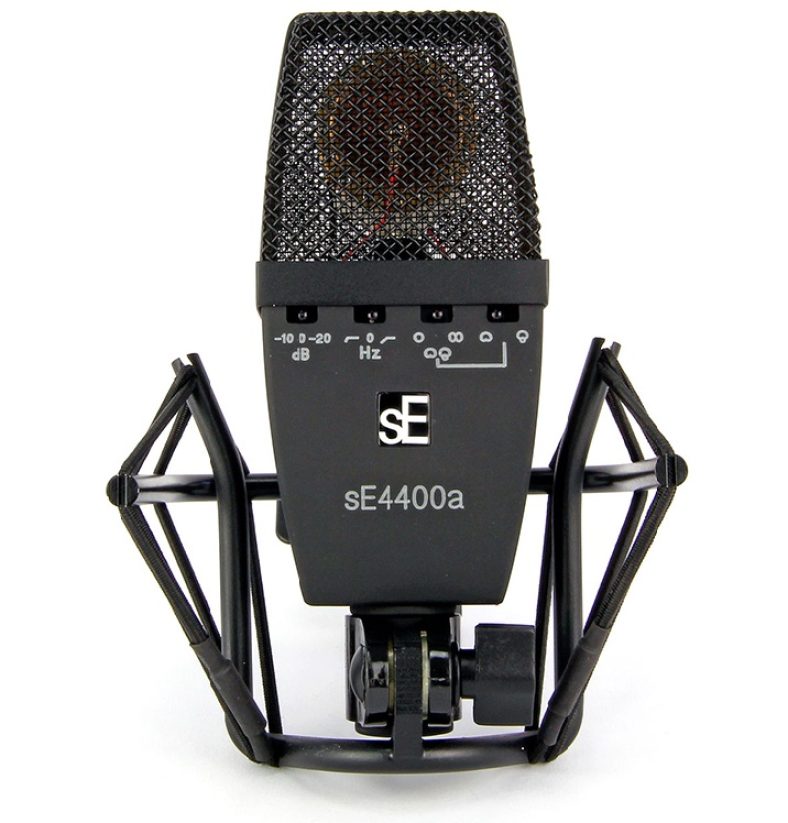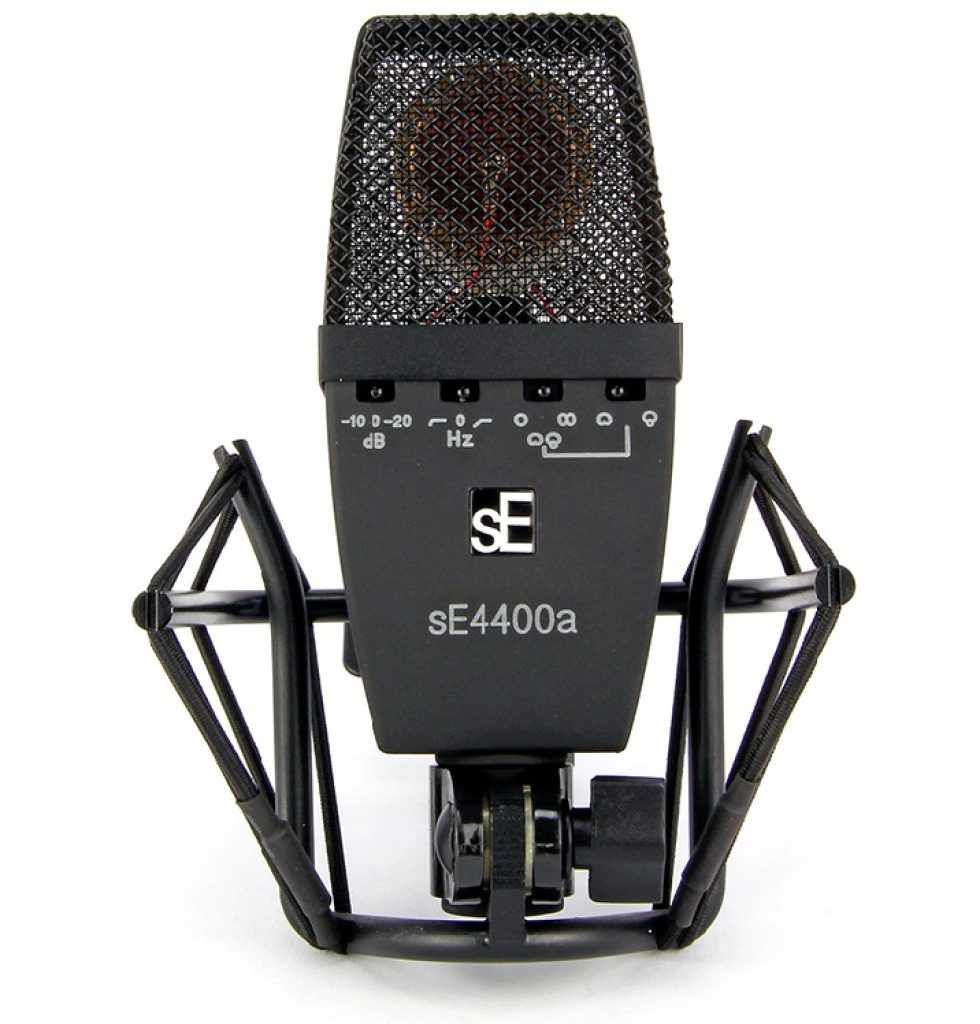 Allround condensation microphone
For studio and live applications
Frequency response: 20 – 20000 Hz
---
sE Electronics sE4400a Review
Another day – another review. Now we have the sE4400a from sE Electronics – a brand that we all know to be good and are on the market for a long time. The basic input for this mic before we even start is that it has 4 polar patterns, an upgraded metal grille that protects the membrane, bass cuts, and a vintage appearance with a modern touch – something that we really like!
With all these specifications on this microphone, it is obvious that it can be used on many different sources and again give you results that will be up to the industry requirements. Great for close voice recordings, drum overheads, and strings – this mic excels!
The microphone is great for instrument recordings and with little to no processing the recording will be good – which is not the case with vocals where you will need to pay more attention after you are done recording – but definitely not something that is too complex.
Let's check a little bit more closer into the features of this mic and give you more detailed insights to ease up your purchase, right? 🙂


sE4400a Design and Sound
The mic is built to last. With all the controls on the microphone made from metal, you are sorted out in terms of longevity. Firstly there are the polar pattern switches that will shift you between these settings – something pretty standard.
For recording guitars, drums, and brass instruments, you have the attenuation pads to use in order to lower the hotness of the recording directly from the microphone. Also, the 2 bass cuts can be helpful with bass-heavy signals and have the ability to even out a recording, which is really cool.
The mic as mentioned has a vintage appearance, and what pair better with vintage than a metal housing that appears to be ready for war? The metal housing protects everything inside this mic which is really cool. Along with the mic, you will get all the needed accessories to get you started, such as a metal case to store the mic when not in use, a shock mount, an adapter, and more basics.
The unique shock mount that comes with this mic is really special. Besides protecting the mic, it will also allow you to put the microphone in tight spaces and delicate areas and it's not one of those shock mounts that are very wide and takes a lot of place. I really love this piece in the accessories box.
Frequency Response sE4400a


sE4400a Features and Performance
Even though the microphone is made to be used for many various sources, you should be able to pick up the best sources to use it on and not treat it like a workhorse that can do everything. We will leave that part up to you and not suggest the usage.
As a main feature for many robust European condenser microphones, they are made to be able to withstand sources from very quiet whispers to some really loud metal screams. Well, this mic is something like that.
The sE4400a is a large diaphragm microphone as expected and this is one thing that makes this mic a good choice for a vocal recording. We tested it for vocals and got really nice results, so based on that we give you these details.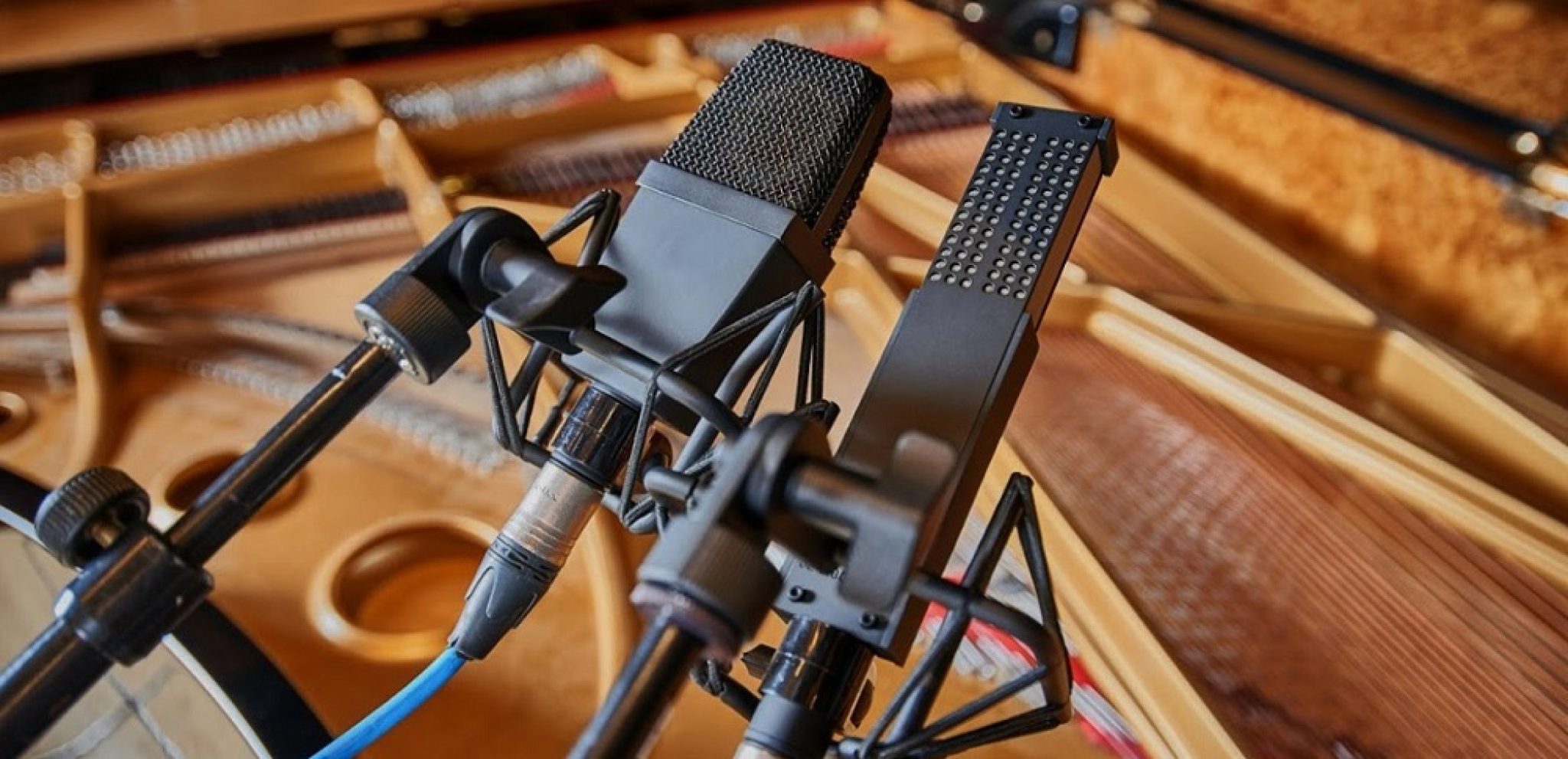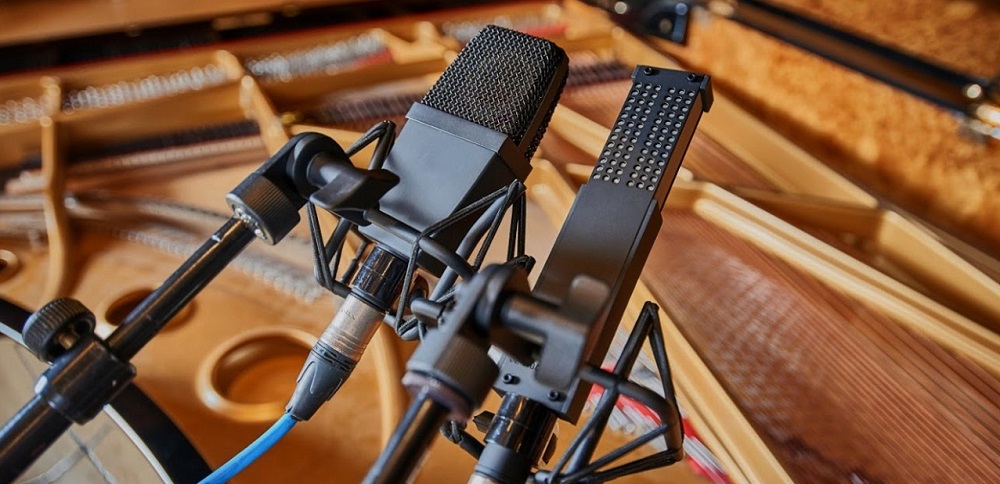 The mic was built with a general purpose in mind to serve the user in many situations. That gives us the impression that even the frequency response was created to be flatter in order not to over-color certain areas of the spectrum to preserve the original sound of the source.
In addition to the proximity effect, the general tone of every pattern is properly thought out and will deliver the sound appropriate to the direction of it. I really dig the Figure 8 pattern for some M/S recording techniques on this mic.
The 4400A features two bass cuts at 60Hz and 120Hz, as well as two pads at 10 dB and 20 dB. The mic overall is great and will serve you good in both home and live environments, depending on the usage you will decide for this mic to have.
sE4400a Brief Features
Capsule Type: Hand-Crafted True Condenser
Diaphragm: 32mm Twin Gold/Mylar
Directional Pattern: Cardioid, Hyper Cardioid, Omni, Figure-8
Frequency range: 20 Hz – 20 kHz
Impedance: 50 Ohms
Sensitivity: 25.12 mV/Pa (-32 dB)
Max SPL: 122/132/142 dB (0/-10/-20 dB pad) (0.5% THD @ 1kHz)
Signal to Noise Ratio: 78 dB
Self Noise: 16 dB(A)
Pass Filter Switch: 60/120 Hz
Preattenuation Pad: -10/-20 dB
Power requirement: 48V phantom
---
Why Do You Need the sE4400a
To start with the usage; if you are after a microphone that can be used on many various sources, this is the one. It has a bunch of features on the microphone itself that you can tweak to get the best outcome for the signal you are recording.
Full range of frequencies that it captures, pads and low cut filter, 4 polar patterns – practically the microphone is made to offer you versatility when it comes to studio recording. But aside from studio usage, will give you great results on live acts as well if you use them on an acoustic guitar, or violin, or in a pair as overhead microphones.
With the really affordable price that it has for such a microphone, this unit is accessible for every user because you won't need to sell a kidney to get it. Complete steal of a deal!
sE Electronics sE4400a Review
With four polar patterns, an improved steel grille, two bass cuts, and two pads, the SE4400a is a vintage-inspired microphone with modern features.
Positives
Great Versatility
Very Natural and Open Sound
Amazing Accessories
Affordable
Conclusion
The SE4400A, with its elegant shockmount, is a very practical choice in the mid-priced segment of the microphone market for anyone who needs a large-diaphragm, multi-pattern capacitor microphone.
If you have two, you will be able to switch from a figure 8 to a figure four pattern, which is ideal for a side mic in a mid-side array. Besides the roll-off switch, we also appreciate the fact that it is helpful for musicians who tend to move around and might bump into cables or stands.
Put it on a snare, a guitar cab, vocals, brass, piano, you name it, it will sound great. As soon as you purchase one, you will wish to purchase a stereo pair.
If you are having any questions about this wonderful microphone, please let us know in the comment section below or reach out to the respected developer for more detailed answers.