sE Electronics sE4400a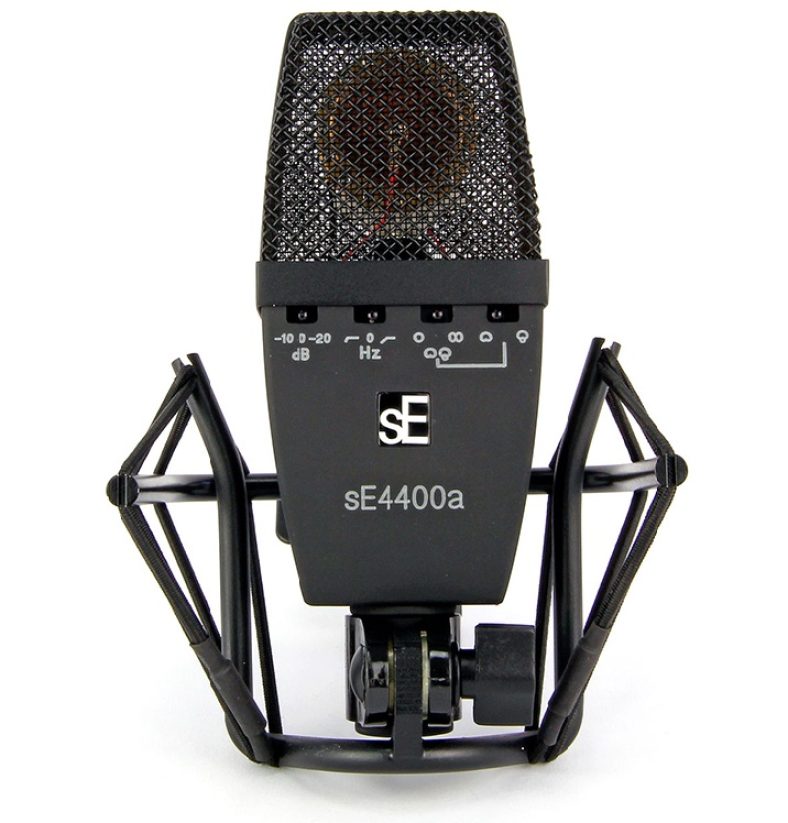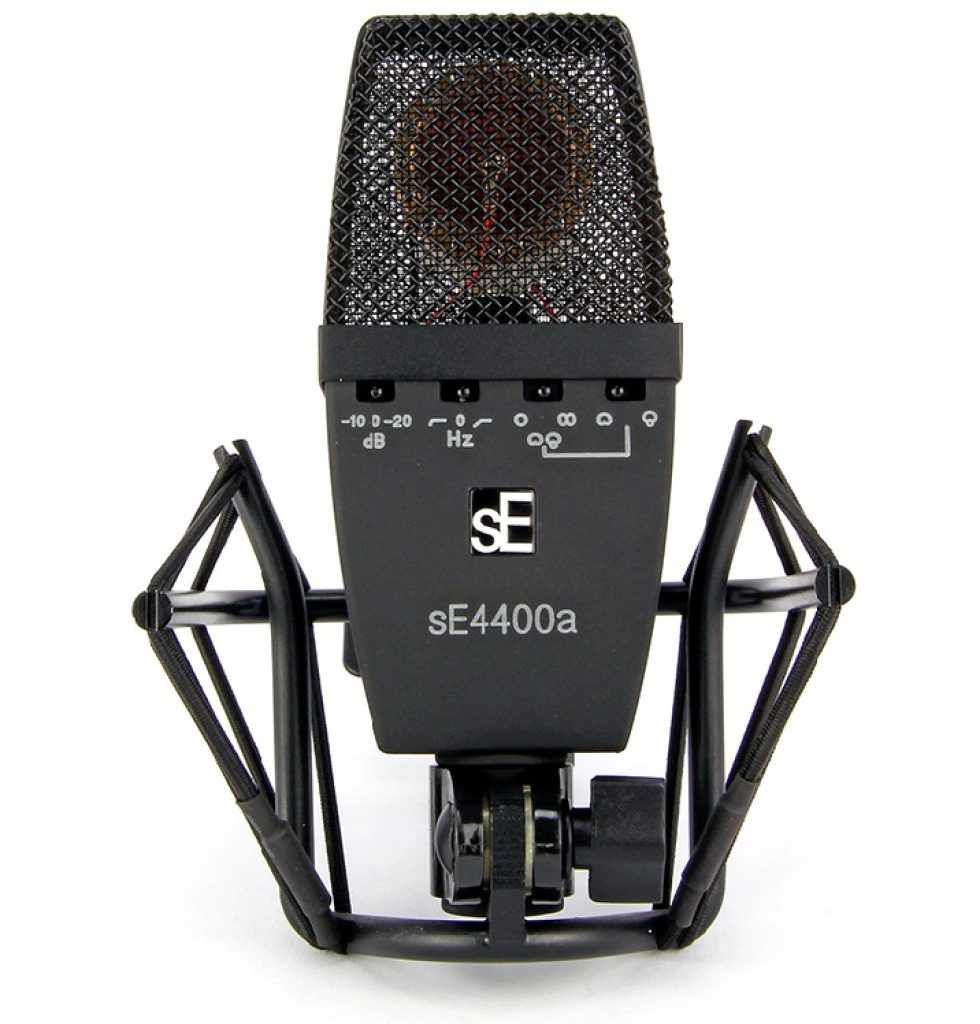 Allround condensation microphone
For studio and live applications
Frequency response: 20 – 20000 Hz
---
sE Electronics sE4400a Review
With four polar patterns, an improved steel grille, two bass cuts, and two pads, the SE4400a is a vintage-inspired microphone with modern features.
Consequently, the SE4400a can be considered a general-purpose microphone suitable for a variety of applications, including drum overheads, violin strings, and intimate voiceovers.
In spite of its excellent performance on drums and rooms, vocal applications may require additional tweaks but would still be a definite plus if a more neutral vocal sound is desired.
With its feature set, the SE4400a is an ideal mic for capturing sound from almost any source in a neutral manner.


sE4400a Design and Sound
In addition to the onboard controls, the sE4400 features a series of dedicated metal switches for selecting between polar patterns. For recording guitars, drums, and brass instruments, the pre-attenuation pad can be toggled between two settings to compensate for loud volume levels. Two low-cut filters are also included with the SE4400a to minimize unwanted low-frequency rumble.
With its robust, dent-proof metal housing and rugged spring steel wire mesh grille, the classic-style design ensures maximum durability. Furthermore, a premium accessory package is included with the microphone, including a metal storage case, a shock mount, a thread adapter, and more. Look no further than the SE4400a if you are looking for a highly versatile microphone.
Because these capsules are handcrafted and individually tuned, the SE Electronics 4400a is smooth and flattering without having the usual hyped top-end characteristic of most modern mass-produced microphones.
There is a unique shock mount included with the SE Electronics 4400a microphone that allows you to fit the microphone into tiny spaces, or you may invert the shock clamp to extend the mic outside the shock mount for close mic applications or vocal applications. The package also includes a full, steel-reinforced, black aluminum, signature sE flight case.
Frequency Response sE4400a


sE4400a Features and Performance
The fact that a microphone can pick up anything does not mean that it was designed to do so. In spite of this, the sE 4400a has been designed from the ground up so that it can sound fantastic on almost any type of audio source.
From vintage European condensers, its design goal was to create a microphone that could be used for anything from whispers to screams. With all the features that it has, you are sure to find what you are looking for.
As expected, the sE4400a has a large diaphragm, which makes it quite suitable as a vocal microphone. It should provide quite good results as long as you do not need to boost the vocal sound excessively.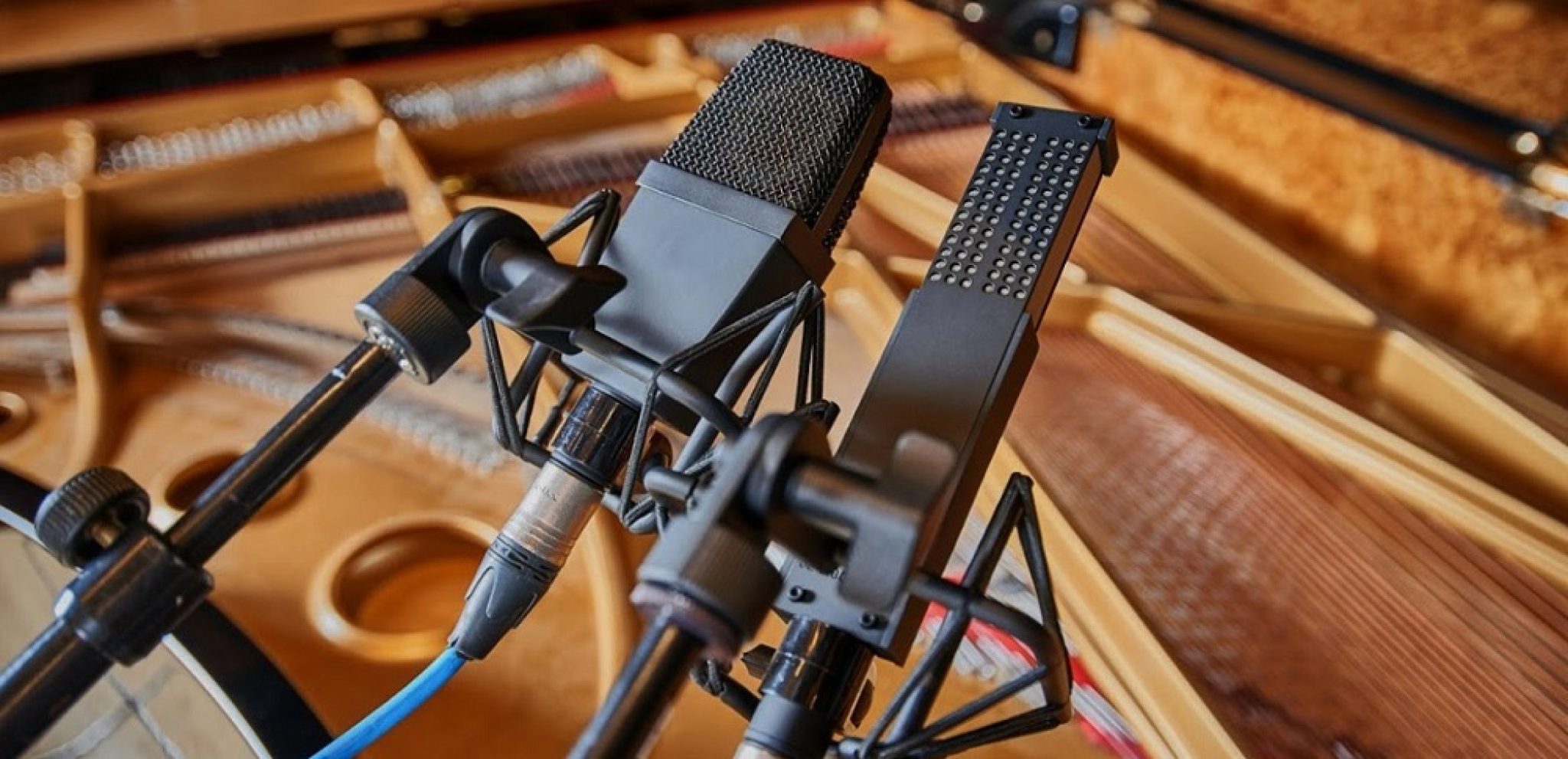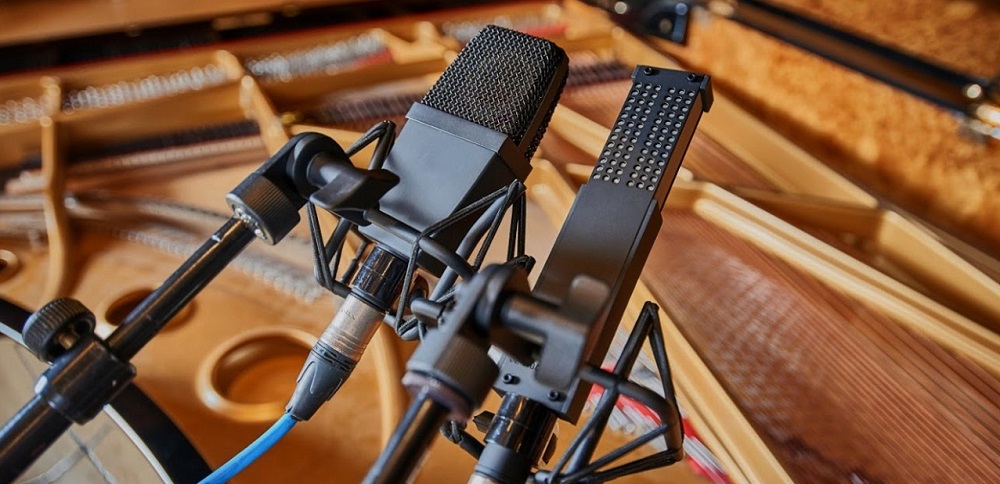 As the sE4400a was clearly designed to be a general-purpose microphone, it is not surprising that it did not exhibit any overpowering tone characteristics. With its presence peak, it gives a somewhat flattering, larger-than-life impression, but in a subtle manner, which does not spoil things too much, while the bass end is made more pleasant by a touch of warmth.
In addition to the proximity effect, the general tone of the patterns also remained relatively constant throughout.
The 4400 A features two bass cuts at 60Hz and 120Hz, as well as two pads at 10 dB and 20 dB. A unique rubberized finish, black and non-reflective, makes the sE4400a ideal for live stage, theatre, TV, and broadcast applications.
sE4400a Brief Features
Capsule Type: Hand-Crafted True Condenser
Diaphragm: 32mm Twin Gold/Mylar
Directional Pattern: Cardioid, Hyper Cardioid, Omni, Figure-8
Frequency range: 20 Hz – 20 kHz
Impedance: 50 Ohms
Sensitivity: 25.12 mV/Pa (-32 dB)
Max SPL: 122/132/142 dB (0/-10/-20 dB pad) (0.5% THD @ 1kHz)
Signal to Noise Ratio: 78 dB
Self Noise: 16 dB(A)
Pass Filter Switch: 60/120 Hz
Preattenuation Pad: -10/-20 dB
Power requirement: 48V phantom
---
Why Do You Need the sE4400a
To start with the usage; if you are after a microphone that can be used on many various sources, this is the one. It has a bunch of features on the microphone itself that you can tweak to get the best outcome for the signal you are recording.
Full range of frequencies that it captures, pads and low cut filter, 4 polar patterns – practically the microphone is made to offer you versatility when it comes to studio recording. But aside from studio usage, will give you great results on live acts as well if you use them on an acoustic guitar, or violin, or in a pair as overhead microphones.
With the really affordable price that it has for such a microphone, this unit is accessible for every user because you won't need to sell a kidney to get it. Complete steal of a deal!
sE Electronics sE4400a Review
With four polar patterns, an improved steel grille, two bass cuts, and two pads, the SE4400a is a vintage-inspired microphone with modern features.
Positives
Great Versatility
Very Natural and Open Sound
Amazing Accessories
Affordable
Conclusion
The SE4400A, with its elegant shockmount, is a very practical choice in the mid-priced segment of the microphone market for anyone who needs a large-diaphragm, multi-pattern capacitor microphone.
If you have two, you will be able to switch from a figure 8 to a figure four pattern, which is ideal for a side mic in a mid-side array. Besides the roll-off switch, we also appreciate the fact that it is helpful for musicians who tend to move around and might bump into cables or stands.
Put it on a snare, a guitar cab, vocals, brass, piano, you name it, it will sound great. As soon as you purchase one, you will wish to purchase a stereo pair.
If you are having any questions about this wonderful microphone, please let us know in the comment section below or reach out to the respected developer for more detailed answers.