Eventide H90 Harmonizer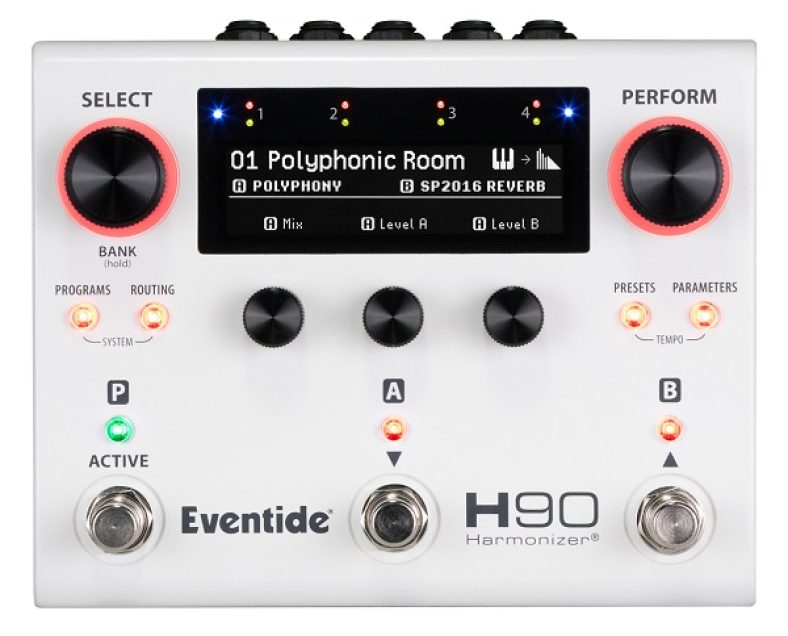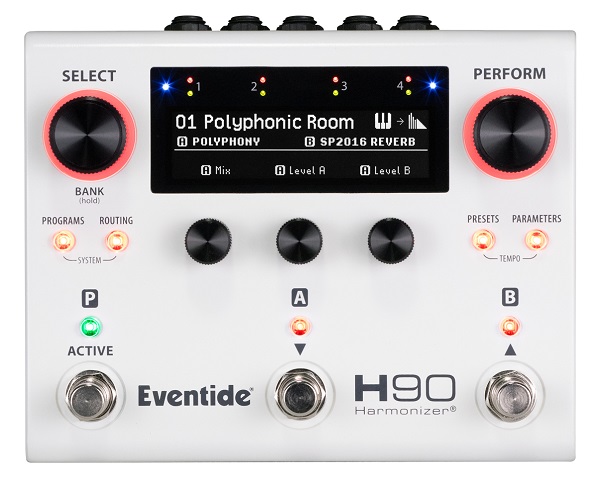 Multi-Effect Guitar Pedal
Dimensions (W x D x H): 170 x 136 x 65 mm
Weight: 841 g
Made in the USA
---
Eventide H90 Harmonizer Review
So based on the famous H9 architecture the H90 is a new multi-effect processor developed by Eventide. And according to this developer, the h90 has all the studio-level versatility of their own h9000 rack and they remodeled it as a pedal for easier use for traveling.
This new product features all the new hardware based on their new ARM architecture that has all the classic and all-new effects from the H9 unit. On the effect side, you can pick from a variety of models from H9 algorithms and combine old and new ones. In the H9 Max pedal, you will be able to find 52 algorithms including the epic Blackhole reverb which Eventide is known for.
The H90 harmonizer for Eventide gives the musician opportunity to have a multi-effect pedal with themselves that has a very friendly interface with all the inputs and outputs that they need to integrate into the studio usage and also on live acts.


Eventide H90 Harmonizer Sound and Effects
At the H90 you will be able to find a lot of new effects, but also you will be able to find some of the original effects that are in the H9 unit from Eventide as well. Also, you will be able to get the new polyphonic pitch shifter that can really mess up the way you play and end up with some interesting outputs.
The developer is building a heritage with these effects even though they are known for some classic guitar effects that are some of the best tape delays in reverbs out there. You do not need to purchase every unit from now since some of those are already included in this new unit. We really recommend this one to everybody that wants to have more effects from one box and this is the unit that will deliver that for you.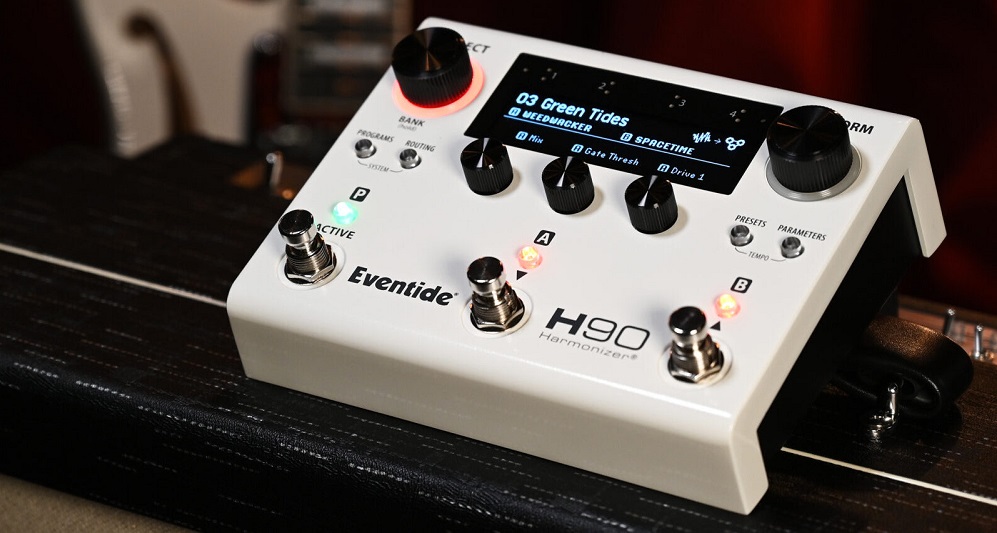 I/O Power Design for Eventide H90 Harmonizer
Firstly this unit was designed to have the player in mind and to inspire creativity for everyone that uses it. This means that you already look into some of the best effects and all the best reverbs delays and everything else that can be found inside.
In terms of inputs and outputs, you will be able to find two 1/4″ mono inserts that can also be combined into one complete stereo insert which you can use to add various outboard effects and other units to improve the sound. Also, the other functionality that you will have with the inputs and outputs is to simultaneously process two different stereo instruments in the dual mode that this unit provides.
H90 Connectivity
When it comes to the connections the age 90 made very great progress in terms of it. The interesting thing is that you will be able to process two separate channels independently because it has four inputs and four outputs – which is amazing. The unit supports line level and instrument inputs which is perfect for synthesizers and other keyboards as well. On top of that the dual mono inserts can be added anywhere in the chain which will allow for seamless integration for every unit that you want to connect.
The unit also supports auxiliary switches in CV signals and they can be controlled via two expression pedal inputs that you can connect on the back side of the unit. Also, you will be able to find 5-pin DIN inputs and midi inputs to connect any other MIDI unit to it. The H90 also comes with control software, that provides really interesting capabilities via its USB-C port. Also not to forget you will be able to find a tuner in this box as well.


H90 Features
When it comes to features of this unit we can firmly confirm that this is one of the most powerful effect processors that use the ARM Architecture. Because of that, the effects coming out of this unit will be the best possible result and they will satisfy every user's needs.
With the proprietary SIFT or spectral instantaneous frequency tracking technology used in this unit, the next-generation effects will be possible here for the first time. This will make life performance easy with the harmonizer!
To give the user a greater hands-on experience, on the front panel, you will be able to find five push knobs and seven LED buttons with a high-resolution OLED display.
Also, there are six programmable foot switches in the perform mode that can be used for tapping tempo, bypassing, pitch flexes, delay repeats or a reverb freezes with the current signal you have at hand.
Key Features:
The unit has 62 effect algorithms and hundreds of programs preset inside.
Includes all 52 effect algorithms from the H9 Max Harmonizer with upgraded features and improvements compared to the old unit.
10 new effect algorithms: Polyphony, Prism Shift, Bouquet Delay, Head Space, Weedwacker, Even-vibe, Wormhole, Instant Flanger, Instant Phaser, and SP2016 Reverb.
Newest low-latency Polyphonic Pitch Shifting with SIFT (Spectral Instantaneous Frequency Tracking) technology!
ARM-based architecture is great for new combinations of effects.
Can use two algorithms at once per program.
True spillover between programs.
Can route signals and effects in parallel as well.
Instrument or Line level function is possible.
Two mono inserts or one stereo insert with the ability to be placed anywhere in the chain.
Dual mode for processing two independent stereo signals at once (Cool right?).
Five push-turn knobs for easier control of the unit.
Two expression inputs for pedals, up to 3-button auxiliary switches, and CV signals.
H90 Control software to edit Programs, create lists, and update firmware on a Mac or PC.
Built-in tuner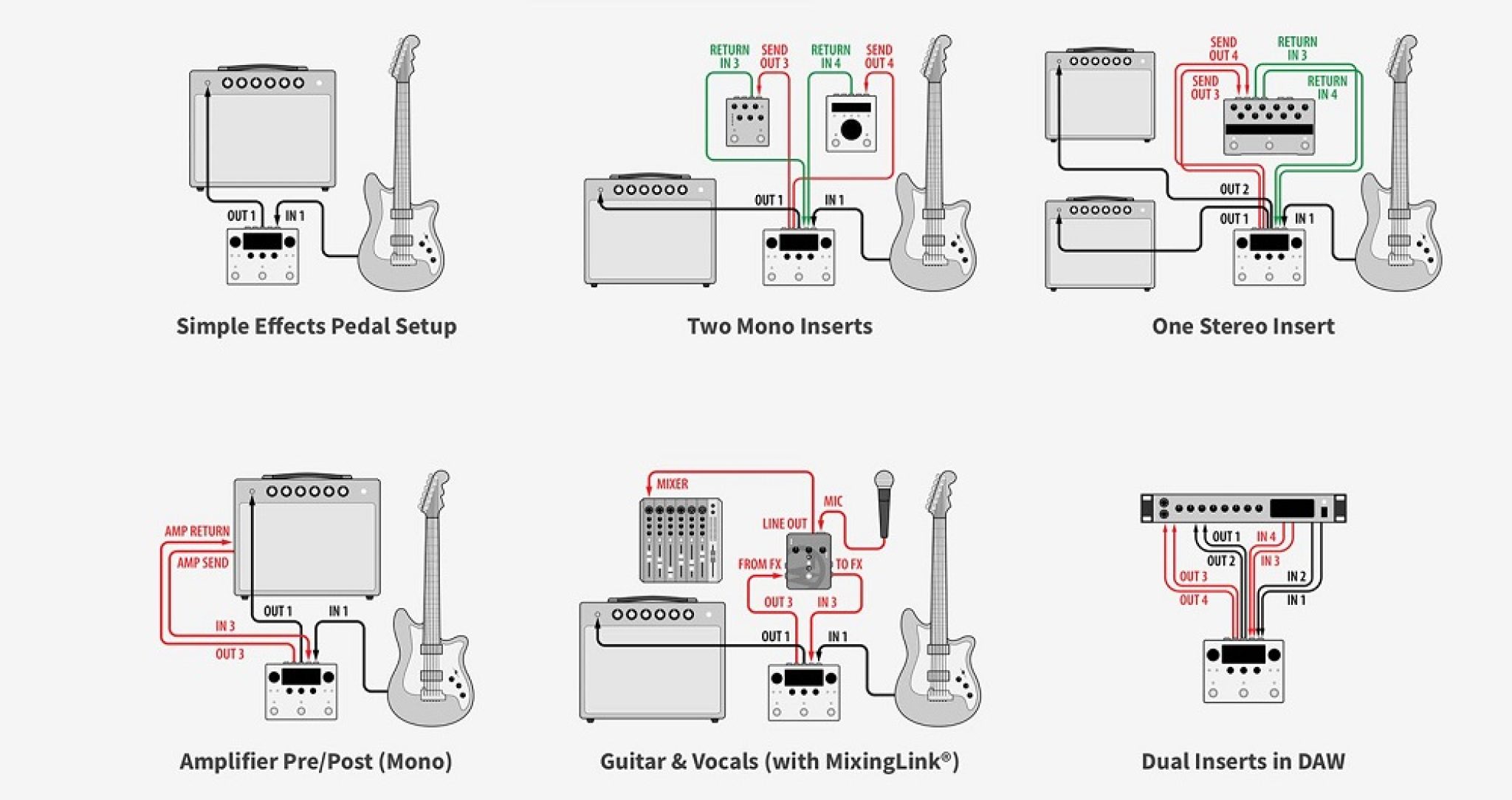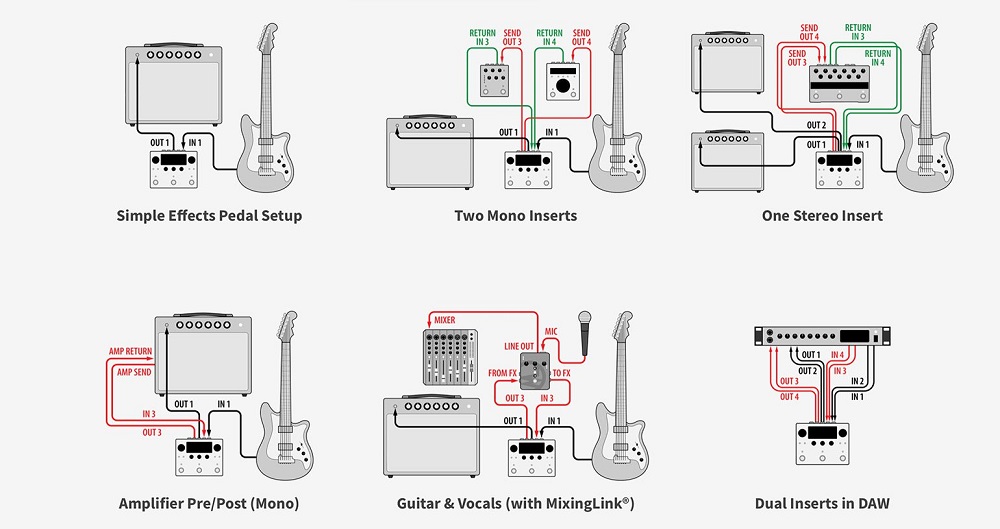 Why Do You Need the H90 from Eventide
The first thing that will catch your eye is the white color that this unit has which is really prominent and it stands out. That is when it comes to the appearance. The next good thing is that you will be able to find some really cool effects no matter if you are a guitar player or any other type of instrumentalist.
It is truly worthy to have this unit in your arsenal because you will get so much from one box which is really unmeasurable. The only thing that stands out is the price because this is not a budget unit and it's not priced as a regular guitar pedal. The thing is that this is not a regular pedal but it's much more than a standard pedal and it has all these effects that should be separated in 6-7 different pedals smashed into one.
Eventide H90 Harmonizer Review
According to Eventide, the H90 Max combines the studio-level versatility of Eventide's flagship H9000 rack unit with a streamlined design.
Positives
World Class Delays
A Lot of Effects
Great for Experimentation
Sturdy
Negatives
Two algorithms at a time
Not a budget unit
Conclusion
To be honest this is the first successor of the H9000 from Eventide and we are very glad to see it out. Finally, it is available after a long wait. There is nothing more that we can add about this pedal. We advise you if you have the chance to go ahead and try it out in your local store. We guarantee you that you will be satisfied and that you will make the purchase right on the spot!
If you are having any questions about this amazing multi-effect pedal, please let us know in the comment section below, or reach out to Eventide for more detailed answers if you need any!