Sony C-80 Condenser Microphone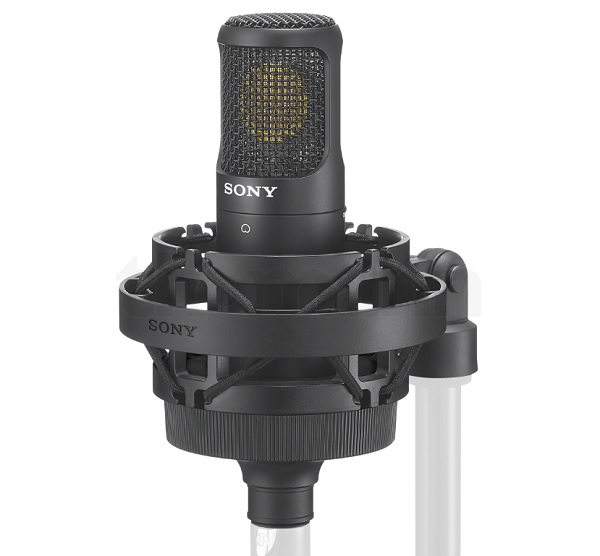 Condenser Microphone
Dimensions (diameter x length): 40 x 158 mm
Weight: 215 g
---
Sony C-80 Review
This is not the first time Sony Pro Audio has announced a new microphone, and we are intrigued by the addition to the company's well-established line of studio condenser microphones. In its new C-80 condenser microphone, Sony Electronics claims to have incorporated some of its most innovative voice-recording technology and design.
As a condenser microphone, the C-80 combines the capsule of the Sony C-100 with the diaphragm material of the C-800G.


C-80 Features
The Sony C-80 is also equipped with Sony's "Noise Elimination Construction" originally developed for the C-800G and C-100. This construction reduces the acoustic vibrations generated by the two-piece metal body of the device. This microphone is equipped with a low-cut filter (70 Hz) as well as a -10 dB pad switch, which allows for SPLs up to 138 dB (1% THD at 1 kHz) to be handled.
This condenser element features a large diaphragm that provides a true frequency response of 20Hz to 20kHz, with a dynamic range of more than 125.5 dB. Thus, the device maintains detail with low signals and transients while maintaining a flat frequency response. C-80 microphones possess a high sensitivity of -30 dB/Pa, enabling them to capture subtle nuances at high frequencies with a low level of noise and minimal distortion.
It has a sensitivity of -30 dB (0 dB = 1 V/Pa, 1 kHz), a dynamic range of 125.5 dB, a signal-to-noise ratio of 81.5 dB, and an inherent noise level of 12.5. It is powered by 48-volt phantom power, 4 VDC, and uses a standard 3-pin XLR connector. A shock mount and carrying case are included with the C-80.
Despite the C-80's ability to complement any existing microphone collection, Sony states that it's also an excellent choice for anyone who is just starting to record – and since it focuses on voice, streaming and podcasting are also compatible.
Using a two-part aluminum body, the C-80 microphone is designed to prevent acoustic vibrations from reaching the microphone capsule. This results in a clear reproduction of sonic information. A cradle shock mount and carrying case are included with the Sony C-80.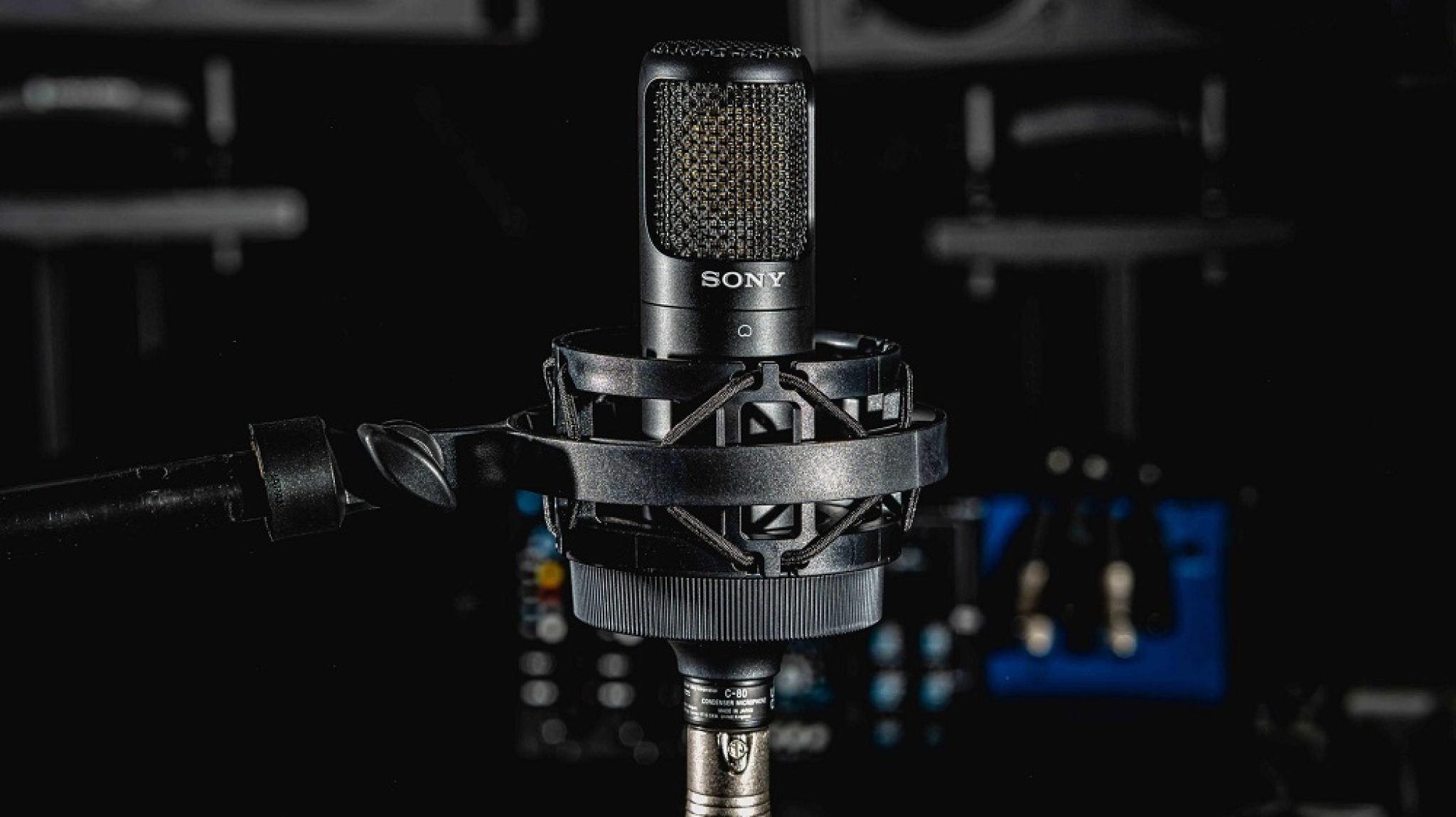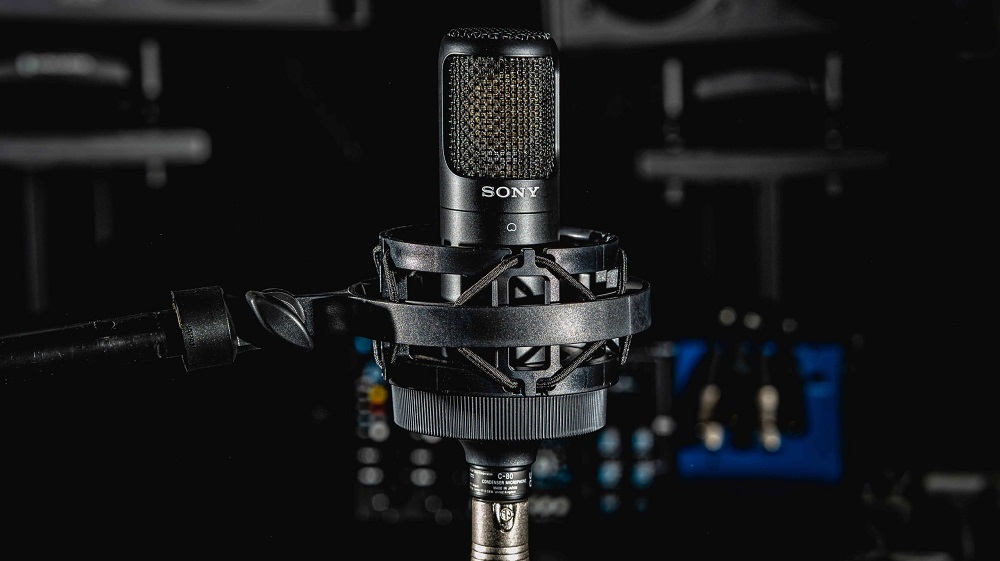 Sony C-80 Sound
Sony claims that the C-80 is able to capture mid-range frequencies tightly and richly, resulting in a clear and robust vocal sound. Thus, vocals are likely to be distinguished from other instrumental sounds even when mixed together. Moreover, the C-80 is capable of reproducing realistically the sound of guitar strings and the resonance of the body of an instrument.
Many microphones offer a variety of modes and settings, but the C-80 focuses on the fidelity of the sound. The company recognizes that every component of a microphone contributes to the character and performance of the product.
This is the reason why the C-80 is built with a top-of-the-line acoustic design and a low-noise construction. By rejecting physical vibrations, this design keeps your microphone incredibly stable when you are using it near your sound source, other instruments, or outdoor distractions.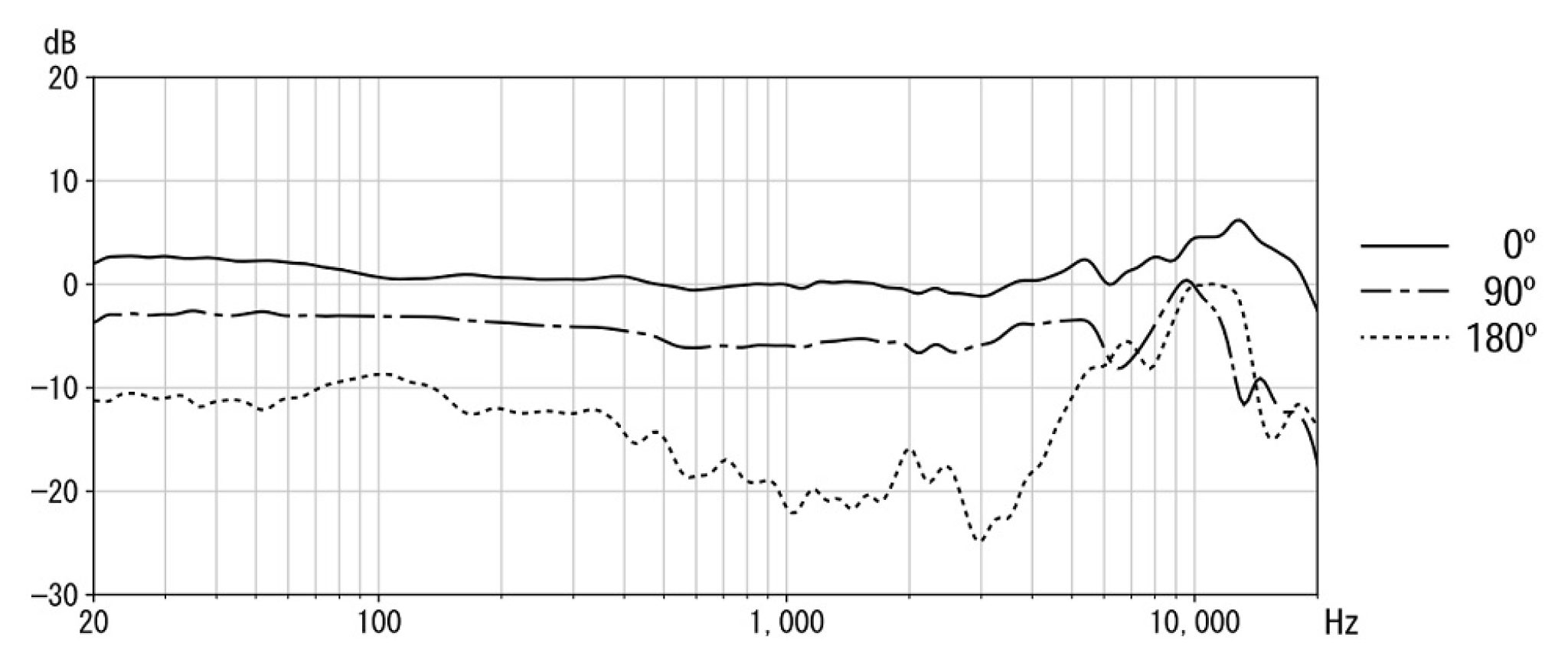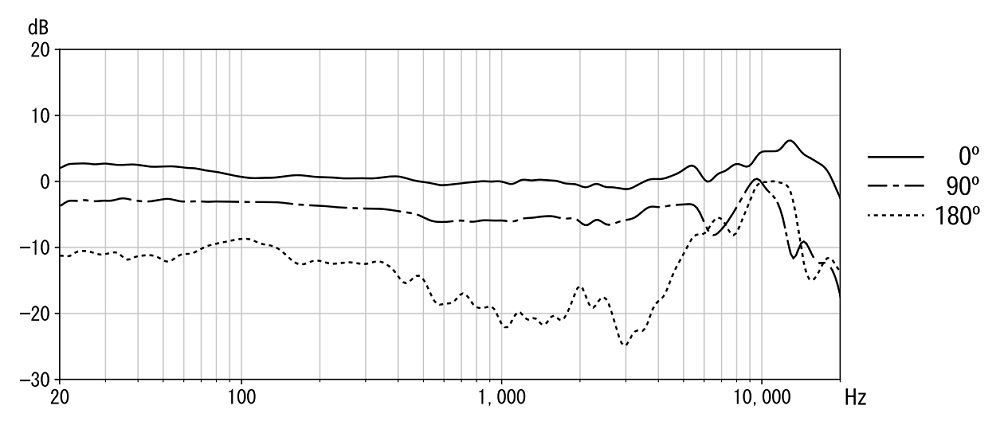 As a result of Sony's unique dual-capsule unidirectional diaphragm, overall sound isolation is improved, especially when dealing with vocalists or players who are expressive and like to move around during play.
Sony claims that the C-80 captures "natural and clear" vocals with "tight and rich" reproduction of mid-range frequencies that a creator may desire when dealing with spoken-word content. Furthermore, the new microphone produces a "realistic reproduction of the characteristics of an instrument", which allows vocals to be separated from music during recording as well.
Apparently, this will be accomplished by suppressing boomy low frequencies and noise when close to the microphone, which is particularly impressive in view of the fact that the C-80 does not seem to include a pop filter.
C-80 Brief Features
Capsule type: Double diaphragm condenser
Polar pattern: Cardioid
Frequency range: 20 to 20,000 kHz
Sensitivity: -30 dB (deviation ±3 dB), (0 dB=1 V/Pa, 1 kHz)
Dynamic range: more than 125.5 dB
Max. sound pressure of the input signal: more than 138 dB SPL
Signal-to-noise ratio: 81.5 dB
Hi-pass filter, -10dB pad)
Requires +48V phantom power (44 to 52 V DC)
Includes shock mount and carrying bag
Why Do You Need the Sony C-80
Being a brand new microphone from a very trusted developer makes it a really wanted unit for all recording engineers. No matter if you are professional or just beginning in the craft, this is a mic that will serve you well for a really extended period of time. The C-80 functionality is great since it was made from high-quality elements, guaranteeing longevity.
For the price that it comes for, it is a steal, so if you liked what we mentioned about it above, we can freely say that you cannot go wrong with this decision. Also, we provided you with some buying links that you can follow for some quick purchases.
Sony C-80 Review
The Sony C-80 is also equipped with Sony's "Noise Elimination Construction, " originally developed for the C-800G and C-100.
Positives
Sturdy and Nice
Simple yet Professional
Very Low Noise
Recognizable Sony Sound
Negatives
Better shock mount
One polar pattern
Conclusion
In terms of price and performance, the C-80 is a good choice. This is a tough market segment to compete in because there are other microphones in this price range with more bells and whistles, but ultimately sound quality is what matters.
Furthermore, the compact design of the microphone allows it to be used discretely for podcasts and content creators who wish to produce good-quality sound without having to expose the microphone to a camera's view.
If you are having any questions about this microphone, feel free to reach out to us in the comment section below, or reach out to the Sony contact center for more in-depth answers!