JZ Microphones Vintage 67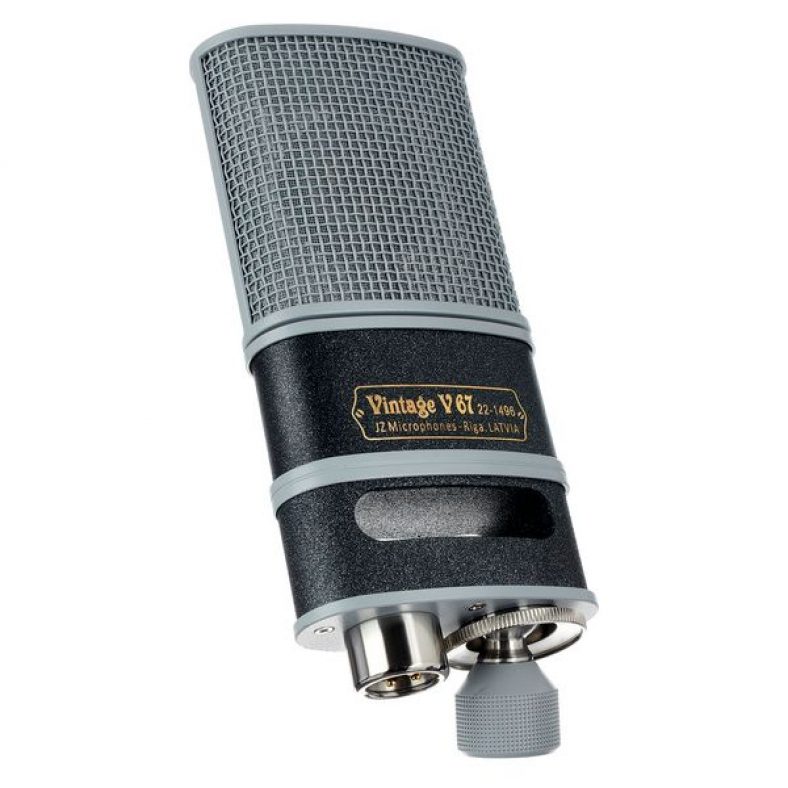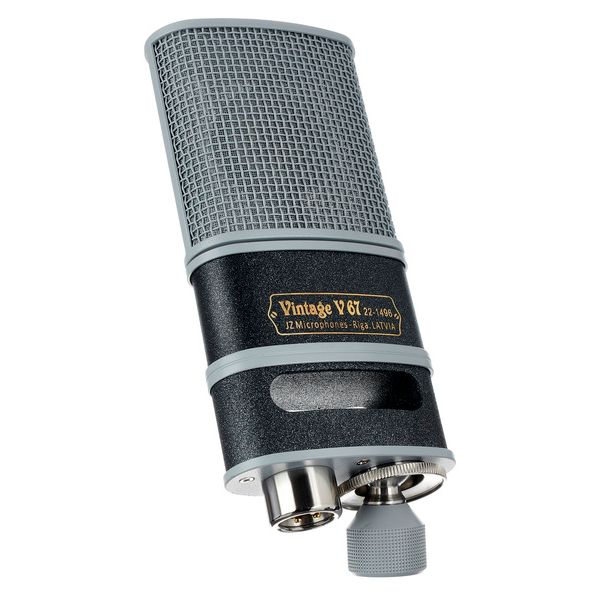 Diaphragm: 25 mm
Frequency range: 20 Hz – 20 kHz
Polar pattern: Cardioid
Output impedance: 50 ohms
---
JZ Microphones Vintage 67 Review
Inspired by the work of Juris Zarins, JZ Microphones started its journey in the audio technology world in 2007 in Latvia. With much experience and practice, Juris Zarins (JZ initials) decided to start his own line of microphones and came up with the company.
One of the most recognizable microphones from their store is the JZ Vintage 67 which we will showcase here in this honest review. As stated in their own words, the V67 microphone sounds amazing on various sources, like guitar amps, overhead drum microphones in a pair, tenor sax, and male vocals.
That shows one thing about this microphone – it sounds best in the lower register of frequencies and the sweet spot for it is found there. Let's see more deeply what can we expect from this microphone.

The JZ V67 is a large diaphragm, cardioid condenser mic. The microphone is a transformer-less FET design, developed to recreate the sound of the Neumann U67 and nothing more. Even though we are mentioning the Neumann U67 mic here, it only has a name similar to the mic.
The two microphones are not similar in design and elements included inside, but it was shaped to sound close to the Neumann. This makes them totally different microphones. The Neumann is a Tube microphone, but Vintage 67 is not – and that is the main difference between these two amazing microphones.
JZ Vintage 67 Sound
When it comes to the sound of this fantastic microphone, we are able to state that it has a clear open high frequency as well, without sounding too harsh in the high end, and an honest, although not overbearing, proximity effect.
This led to a balanced vocal sound at about 15 to 20cm and paired with a pop shield delivers wonderful intimate sounds. The sound on the acoustic guitar is gorgeous and clean within the high frequencies, and the slight presence boost within the mid-range captures the picking.
Nevertheless, where the Vintage V67 actually excels is with advanced high frequencies reminiscent of brass, strings, percussion, and drum overheads, and though we didn't have a stereo pair, we're positive these would make wonderful drum overheads.


JZ Vintage 67 Build and Design
This is a double large diaphragm condenser microphone that comes on this cardboard box. On the back, you will be able to note a screw that's used to secure the capsule throughout moving around. The one thing you need to do whenever you acquire the microphone and you open the box for the primary time is simply to take away this screw.
On the bottom of the microphone, you can find the joint that's sturdy enough to hold the microphone in place but still shift it according to your needs and microphone placements.
This mic additionally has built-in shock mount technology. That is a system where the shock mount is contained in the microphone. It additionally has class-A discreet electronics and the Golden Drop technology and which is original to the JZ microphone.
Basically, what that means is that the one-inch diaphragm could be very thin and lightweight. Truly, the microphone itself is lighter than different microphones in this type of microphone. And what that does is that the diaphragms are going to maneuver quicker, so it's going to provide you extra precision and clarity.
Once we're speaking in regards to the sound, the sound pressure that this microphone is going to handle is 134 dB, which is kind of loud. So good if you wish to record some loud signals like guitar amps, drums, and so forth, so that is going to deal with that very effectively.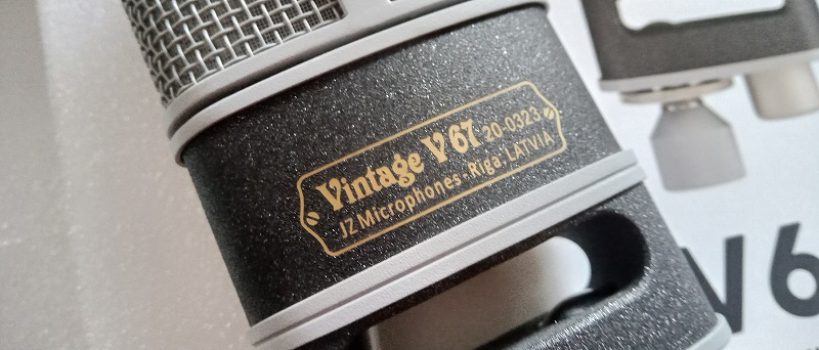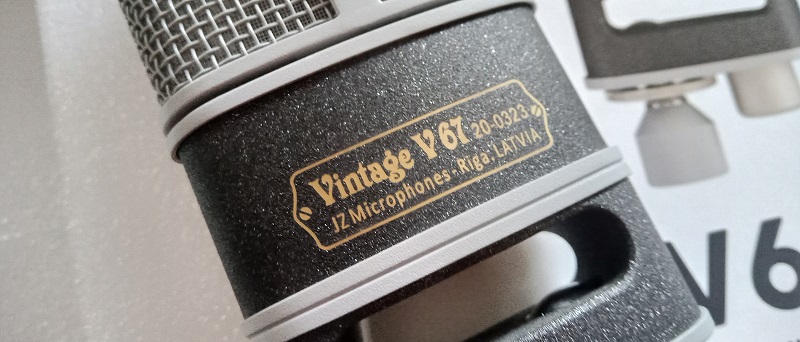 JZ Vintage 67 Brief Features:
Transducer Type: Electrostatic
Operating principle: Pressure gradient
Polar Patterns: Cardioid
Diaphragm's active diameter: 25 mm
Frequency Response: 20 Hz – 20 kHz
Sensitivity at 1 kHz: 22 mV/Pa
Output Impedance: 50Ω
Rate Load Impedance: >1000Ω
Maximum SPL: 134 dB SPL (2.5kΩ, 0.5% THD)
Noise Level: 6 dB-A
Power Requirement: + 48V DC Phantom Power
Output connector: 3-pin XLR male
Why You Need the JZ Vintage 67
As we mentioned before, the Vintage 67 was made to try and match the sound of the Neumann 67, which is a much costlier microphone when compared to the Vintage 67. So if you do not want to break the bank and get something that will resemble the sound of the Neumann, the JZ Vintage 67 is your go-to microphone.
This mic can also be used on many various sources and not only on vocals, which is making it a really versatile microphone for many different uses. So practically, you are getting one mic that can be used on many different signals and yet gets the best out of them – really amazing! There are not many microphones that can achieve this, but this is one of them.
JZ Microphones Vintage 67 Review
The JZ V67 is a large diaphragm, cardioid condenser mic. The microphone is a transformer-less FET design, developed to recreate the sound of the Neumann U67 and nothing more.
Positives
Many Various Uses
Sound Good on both Lower and Higher Frequencies
High SPL Capability
Amazing Price for the Quality
Negatives
Can exaggerate too shiny signals
Conclusion
We hope that if you were on the brink of getting this microphone, our review was the incentive extra to make you get it. And if you did – you now own an amazing microphone. JZ Microphones definitely delivered with this one and we are really satisfied with how this mic sounds on many different sources.
In case you are having any questions or concerns about this unit, please let us know in the comment section below or reach out to the respected developer for more in-depth answers regarding the Vintage 67 microphone!