Austrian Audio OC818 Studio Set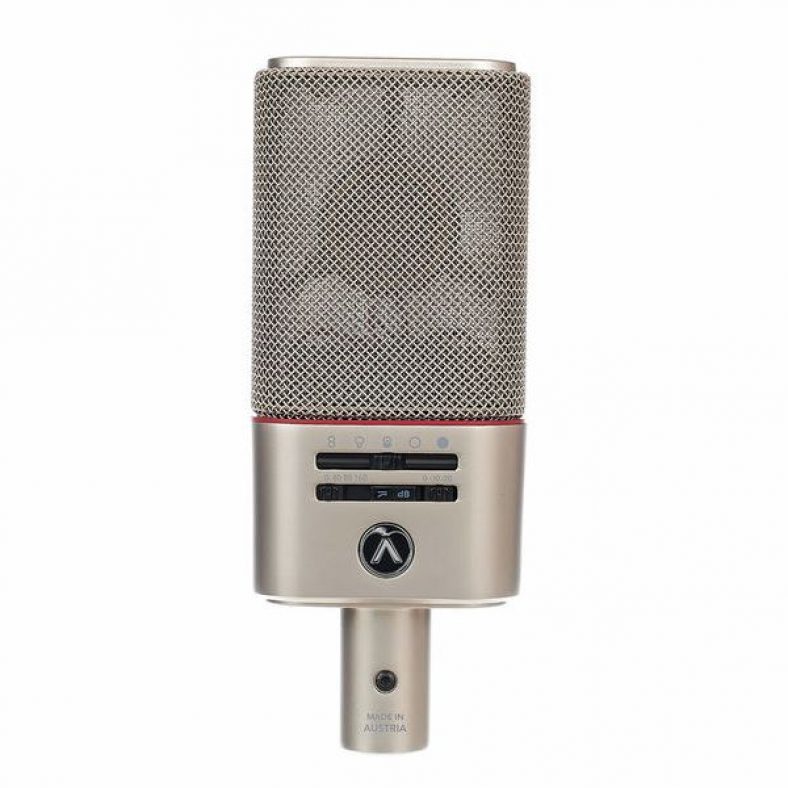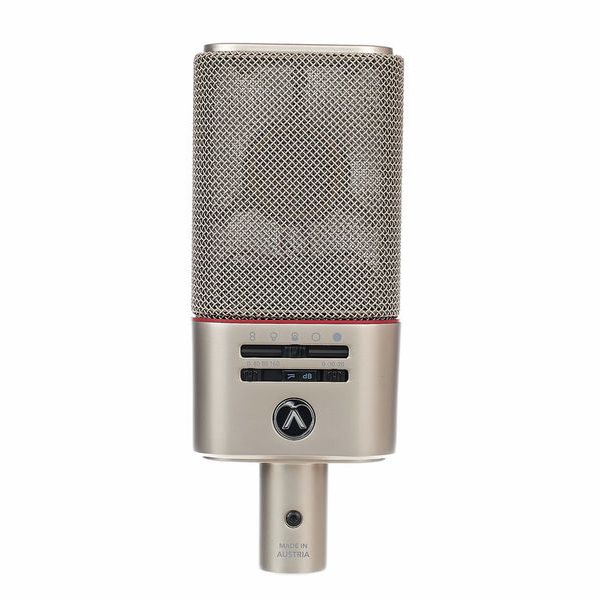 Signal-to-noise ratio:> 84 dB
Requires 48 V phantom power
Dimensions: 157 x 63 x 35 mm
Weight: 0.36 kg
---
Austrian Audio OC818 Review
Former AKG employees formed Austrian Audio to bring the sound of classic AKG microphones to the 21st century with outstanding engineering, innovative features, and fair prices. An Austrian Audio flagship condenser microphone, the OC818 uses large diaphragms and multiple capsules.
With its excellent frequency response and even characteristics on and off-axis, the brass-ring CK12 capsule was initially designed for the C12 and early C414 microphones. Still, it was so labor-intensive and inconsistent that AKG dropped its production over 40 years ago and moved on to a simpler design.
The famous capsule has been followed by many successors, and like any sought-after microphone, there have been many clones.

OC818 Features and Design
Comparatively speaking, with a flat, rectangular body reminiscent of a C414, along with a capsule (Austrian's handmade CKR12) of similar dimensions, it is easy to draw comparisons to the AKG classic.
Multiple polar patterns are also featured (cardioid, omnidirectional, figure 8, hyper-cardioid), two levels of padding/attenuation (-10 and -20 dB), and three levels of high-pass filtering (40, 80, and 160 Hz).
There is, however, one significant difference between the two devices: the ceramic capsule housing contains dual diaphragms. Due to the low resonance of ceramics, their insensitivity to temperature changes, and their relative stability, the diaphragm is able to perform consistently.
The OC818s are of such consistently high quality that Austrian Audio boasts that all OC818 microphones are close enough in performance to be considered a matched pair. In cardioid mode, any OC818 microphone is also compatible with any other OC18 microphone (the OC818's little brother).
What makes the 818 stand out in addition to its construction and materials is its futuristic electronics, which include dual outputs, wireless remote control, and flexibility in post-production.
There are several interesting features in the design of the OC818. An additional mini XLR output is available. It is possible to record both diaphragms independently and then combine them to create a tailored pattern when using cardioid mode.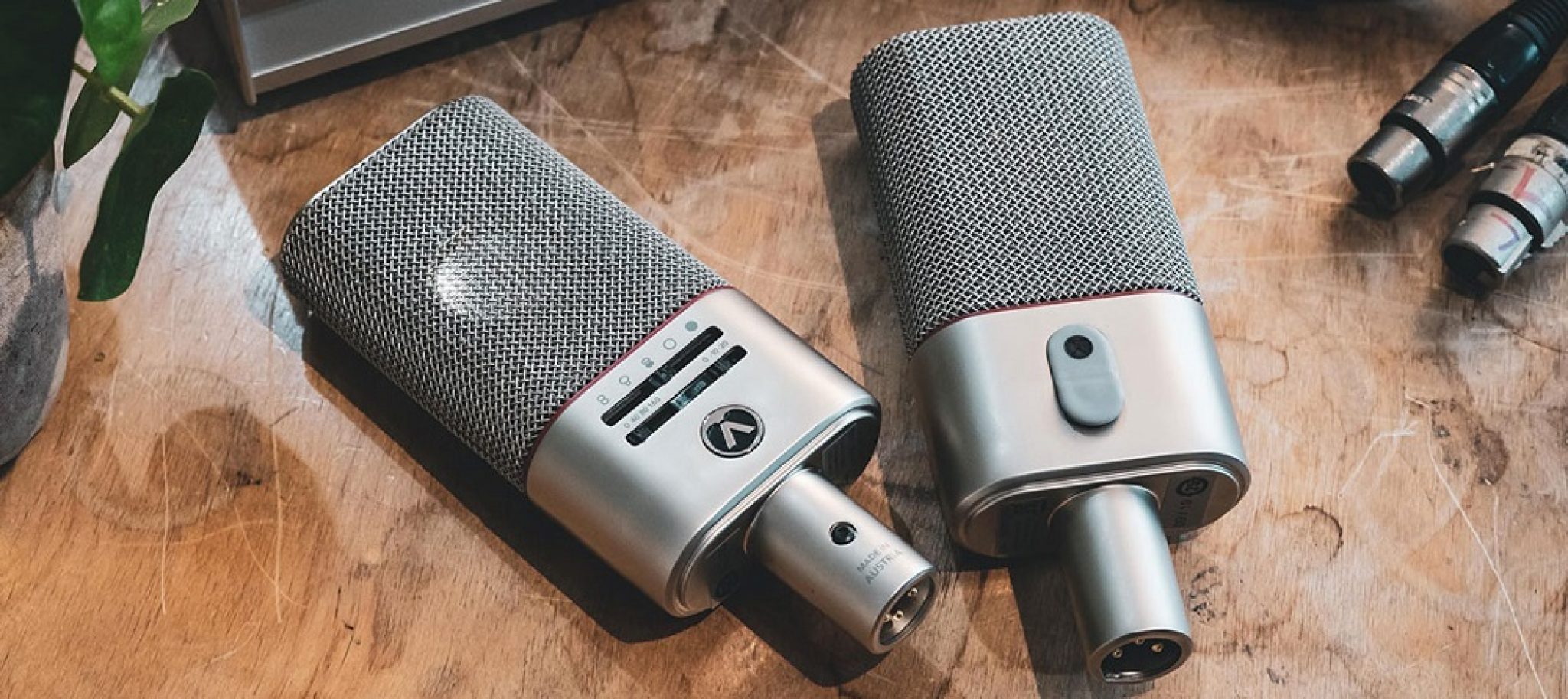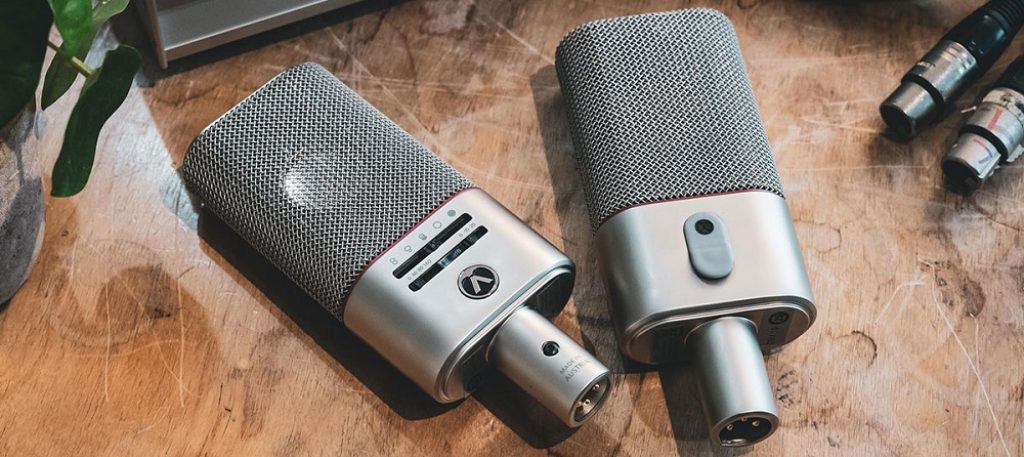 OC818 Unique Software
Utilizing the OCR8 Bluetooth LE Dongle and PolarPilot app (Android and iOS) allows remote control of filter options, pad settings, and most importantly, the diaphragm polarisation voltages and hence the polar pattern. We were unable to review this device.
A number of additional features are included, including adjustable proximity, two preset EQs (free field and diffuse field), and polar patterns that can be changed depending on the source – terminate spill and maximize target – to provide different types of focus. Finally, presets can be saved and recalled, and settings can be synced across multiple plugin instances.
Additionally, the OC818 has the ability to record the two capsules separately and blend them together later when mixing with the PolarDesigner plugin to create a perfect polar pattern. You may also choose from 255 discrete polar patterns in real-time by using the OCR8 Bluetooth dongle.
With Polar Designer, you have the option of getting very detailed and splitting the mic's signal into five independent frequency bands, each with its own level response and polar pattern. It also features an automatic Terminator control that can eliminate mic bleed caused by hi-hats in the snare mic. In addition, Polar Designer is a powerful tool for shaping sound.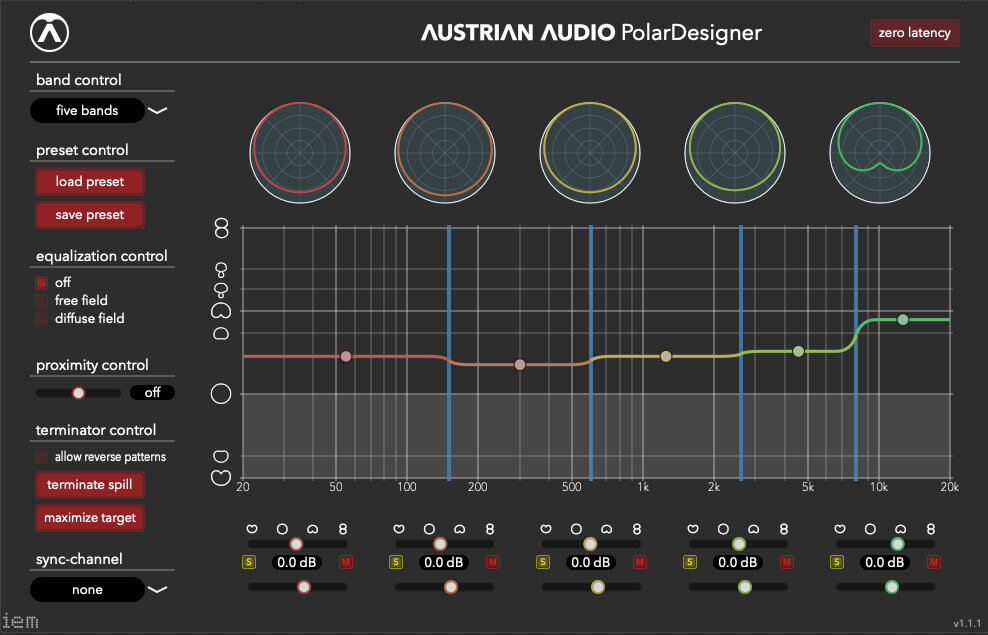 Austrian Audio OC818 Sound and Accessories
According to the frequency charts, there is a noticeable boost at 5kHz across all patterns except for the Omni pattern and some air around 12kHz. At the same time, the frequencies in the mid-range and low-range tend to be flat. Decent proximity exists between the directional patterns, although it is not dominant, and the capsule is able to accommodate plosives.
As a result of the windshield included, we were able to get in close resulting in fewer plosives. There are a number of sources from which the mic sounds natural. Obviously, the dual capsule configuration of the Omni pattern results in a curtailed high-frequency response at 90 degrees off-axis.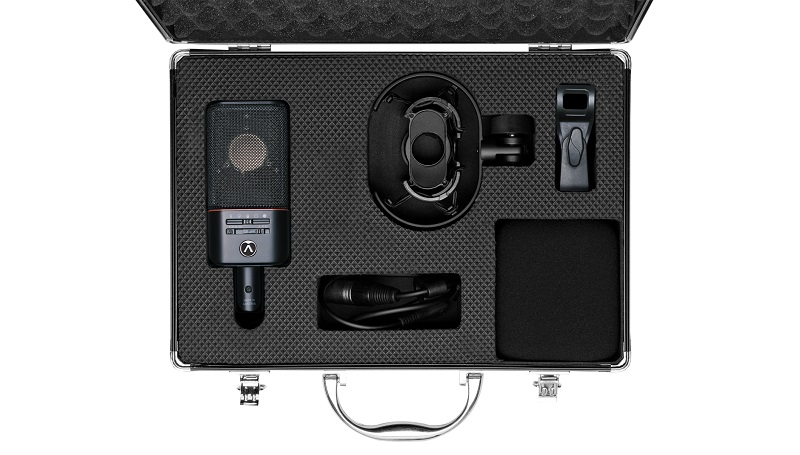 Austrian Audio OC818 Brief Features:
Frequency range: 20 – 20,000 Hz
Sensitivity: 13 mV / Pa
Output impedance: 2 x 275 ohms (balanced)
Input impedance: 1 kOhm
Max. SPL: 148 dB / 158 dB (with pad)
Noise: <10 dB SPL
Low Cut Filter: 40, 80 and 160 Hz
Pad: -10 dB and -20 dB
---
Why You Need the OC818
If you are after a blend of both a classic microphone and something very new in terms of software to control the microphone, this is a great choice for you. Also being a product that was created from old school microphone developers only vouch for the product itself.
The big variety of sources that can be recorded with this microphone is also amazing and that is one other factor to take into consideration when shopping for a new mic. Even if you are hip hop producer recording only vocals, you never know when you might record an instrument – and that is the place where OC818 will shine the most – versatility.
Austrian Audio OC818 Review
An Austrian Audio flagship condenser microphone, the OC818 uses large diaphragms and multiple capsules.
Positives
Trusted Developer
Amazing Software
Great Rounded Sound
Versatile
Negatives
Not a budget item
A learning curve with the software
Conclusion
The fact that Austrian Audio developed a new microphone that sounds so alluring is no surprise to us as they are the rightful heirs to the CK12 design heritage.
In contrast to many large-diaphragm condensers that produce an artificial sense of clarity through excessive high-end or a smeared response, Austrian Audio microphones capture ample detail while remaining smooth, never harsh.
If you are having any questions in regards to this microphone, please let us know in the comments below or reach out to the developer for more details on this product!
Do you want to check other large diaphragm microphones? Check the links below: