sE Electronics Reflexion Filter Pro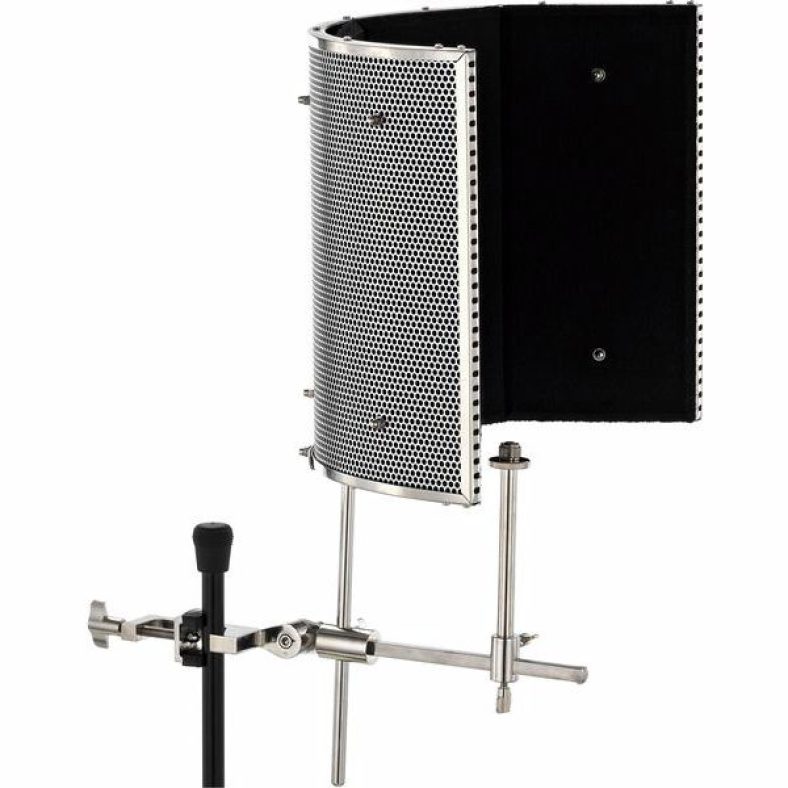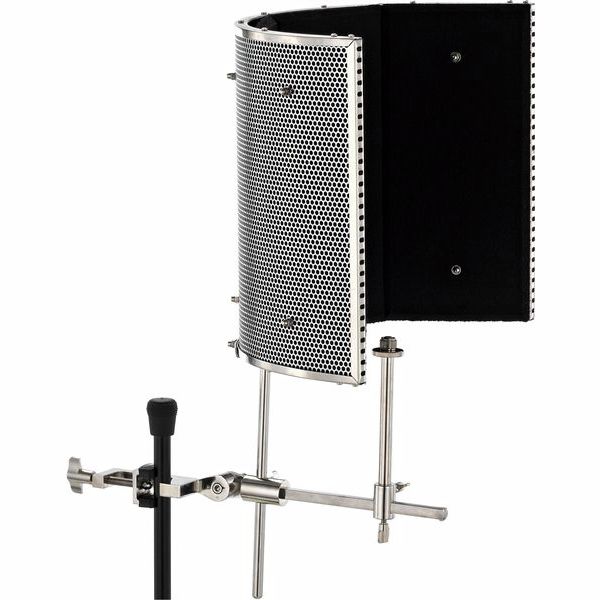 Actual weight: 8 lbs.
Filter dimensions: 14-1/2″ across, 12″ high, 8″ deep
Mounting mechanism: 8″ maximum, 16″ across
---
sE Electronics Reflexion Filter Pro Review
A portable reflection filter designed for home studios, the sE Electronics RF PRO Reflexion Filter mitigates the acoustic conditions prevalent in these areas. It has traditionally been expensive to install acoustical treatments on various surfaces due to the extensive testing and construction needed.
As project studios and small satellite studios have become more prevalent, innovative techniques have emerged to address the economics and practicality of dealing with these acoustic problems.
By providing a curved baffle with a patented multilayer design, Reflexion Filter PRO offers an effective solution to this problem. The filter can be mounted using a stand/clamp assembly that can be adjusted to the desired position behind any microphone. Additionally, less of the original source's acoustic energy is reflected back to the microphone as unwanted room ambiance as a result of this reduction of acoustic energy hitting untreated walls.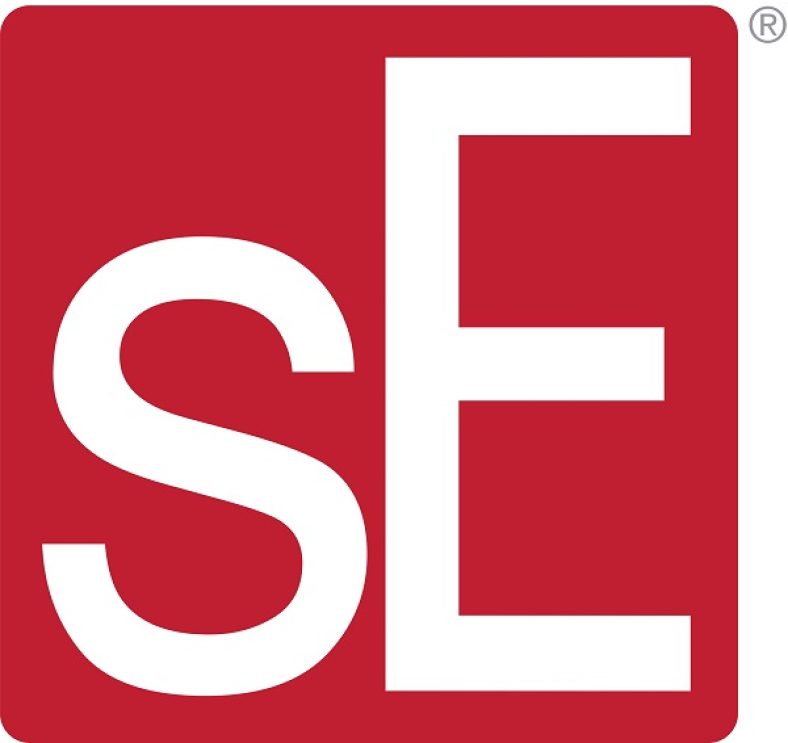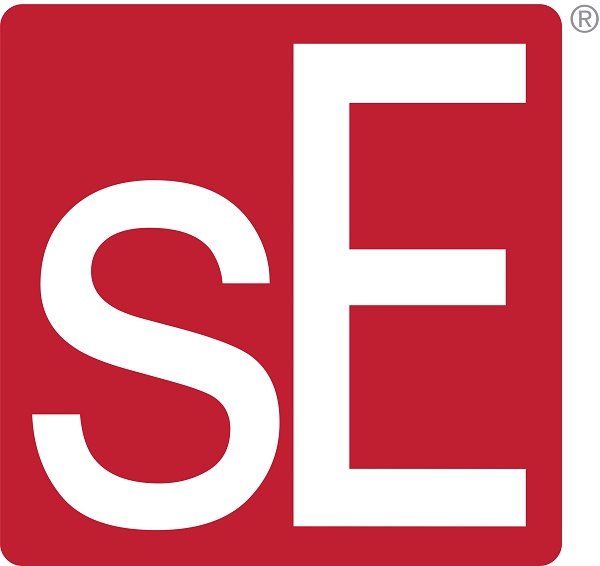 The Reflexion Filter was invented by SE Electronics in 2006 and has been used in over 120,000 studios and homes worldwide. It remains an industry standard for portable acoustic treatment.
Putting a microphone near you not only allows you to hear yourself but also allows you to hear the entire area around you. Even a cardioid microphone will pick up some reflections from your voice or instrument that bounce off walls and return to the microphone. By treating the space acoustically, you will minimize the pickup of such reflections, ensuring that your primary sound source is heard as clearly as possible.
Materials have a tendency to absorb or reflect specific frequencies; for example, foam absorbs high frequencies very well, but does not do anything for low frequencies. The multi-layer technology developed by SE provides a balanced, even sound with no coloration across the entire frequency spectrum.
A complete re-design of the mounting hardware for the RF Pro was conducted by sE Electronics in 2016. This was done in order to increase stability and simplify the use of the product, as well as to provide increased performance, durability, and aesthetics.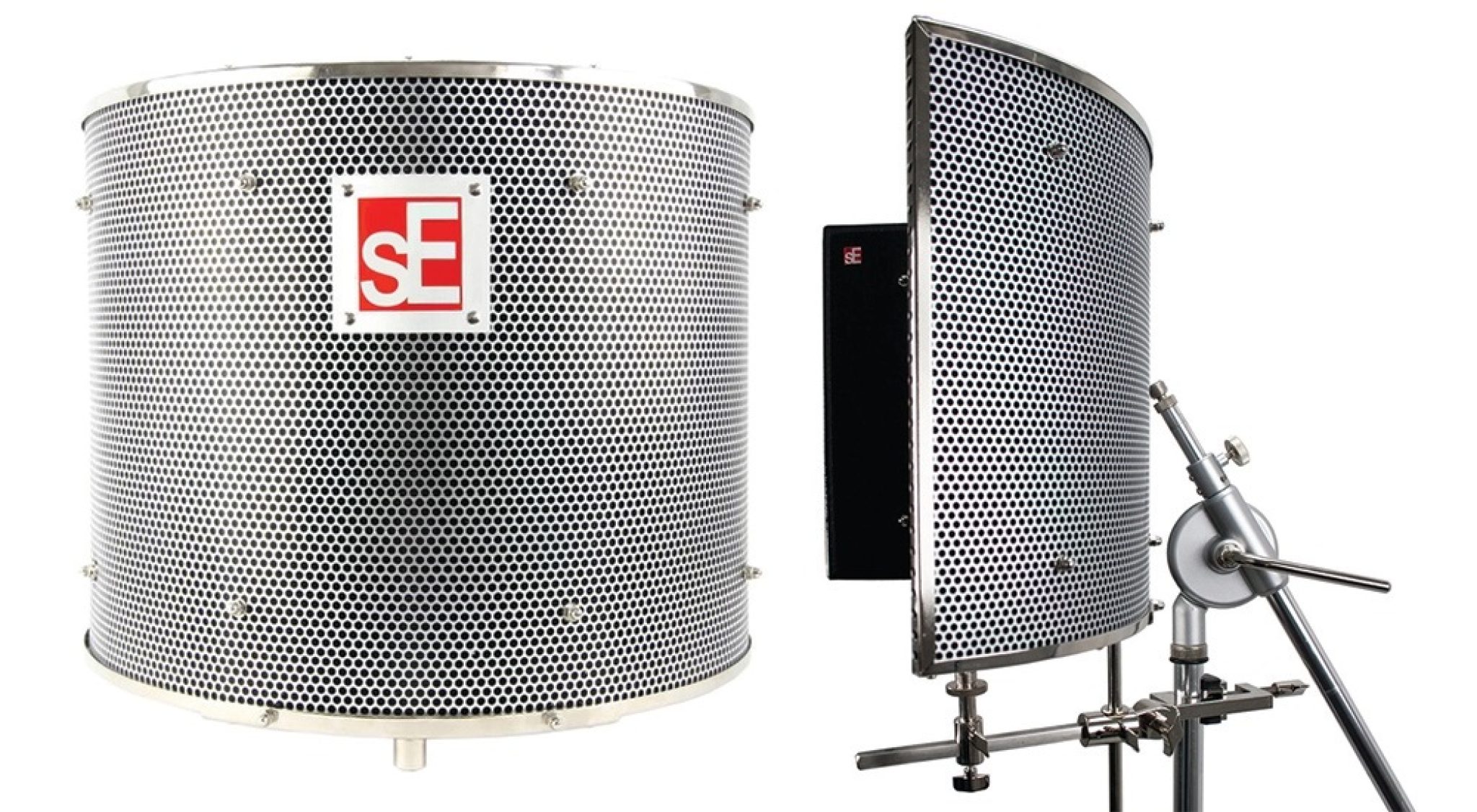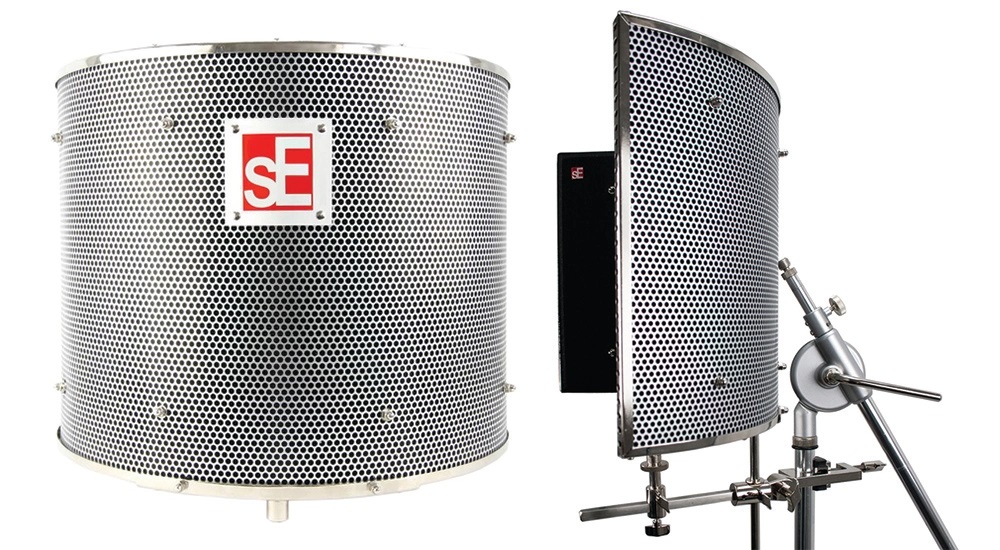 In order to maximize flexibility, it offers panning and tilting capabilities, and all moving parts have been chromatized to ensure minimal wear. RF Pro's extra stability allows you to position it in any position to ensure a dry sound when recording any source, including vocals, acoustic and electric guitars, amplifiers, drums, room microphones, strings, and countless other instruments.
There are six layers in the Reflexion Filter. First, a layer of punched aluminum diffuses sound waves through a layer of wool that absorbs them. The sound waves then pass through a layer of aluminum foil, which dissipates energy and breaks up the lower-frequency waveforms, before they enter an air space maintained by rods that pass through the various layers. Air gaps serve as acoustic barriers.
Following this, the sound waves travel through a layer of wool and then through an outer wall of punched aluminum, which serves to further absorb and diffuse the remaining acoustic energy.
As the sound waves pass to the main filter, 4 formed pieces of state-of-the-art specialist acoustic absorptive material are attached to the face of the main absorber via the extended separation rods. This further serves to absorb and diffuse the sound waves as they pass through.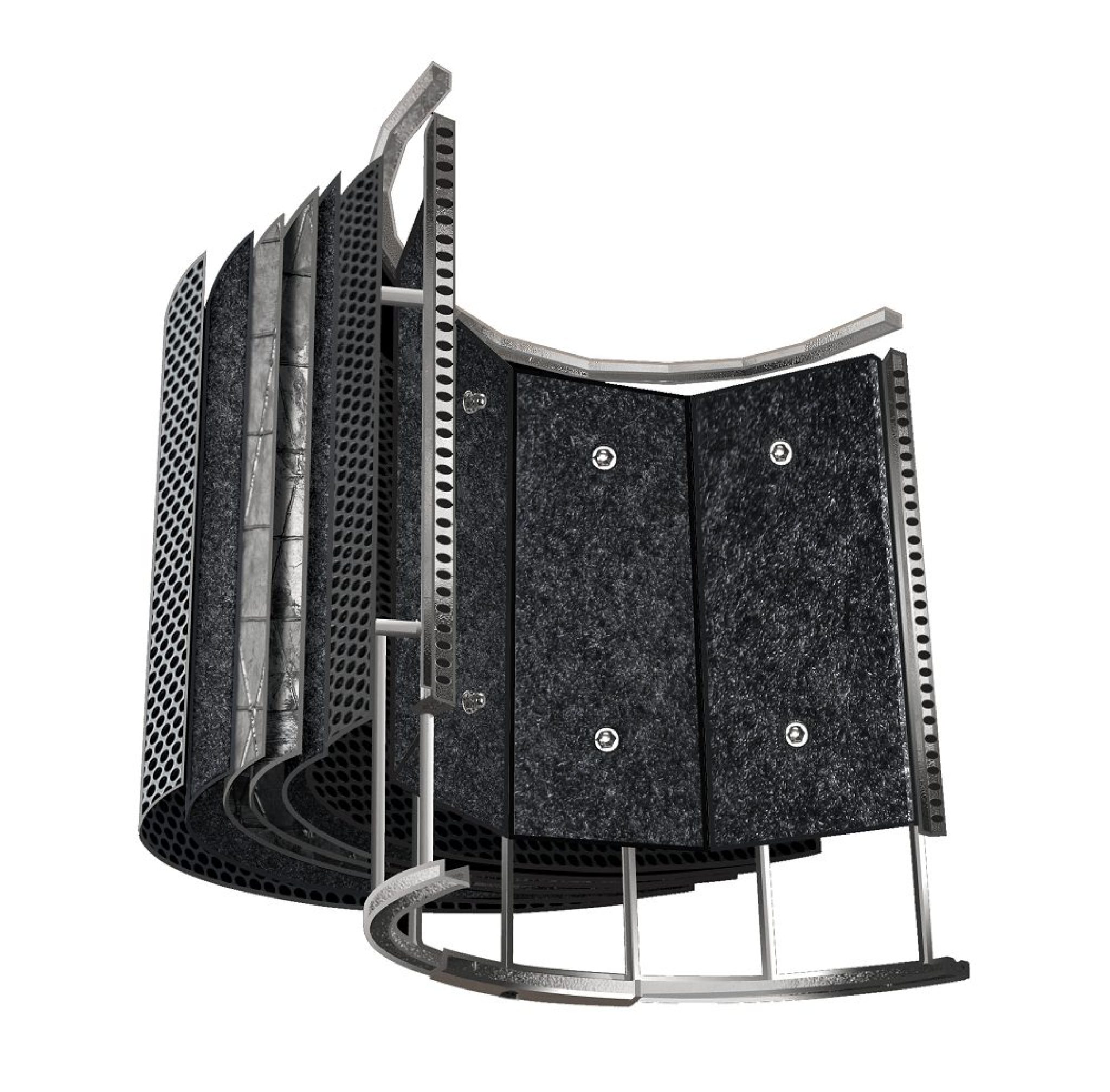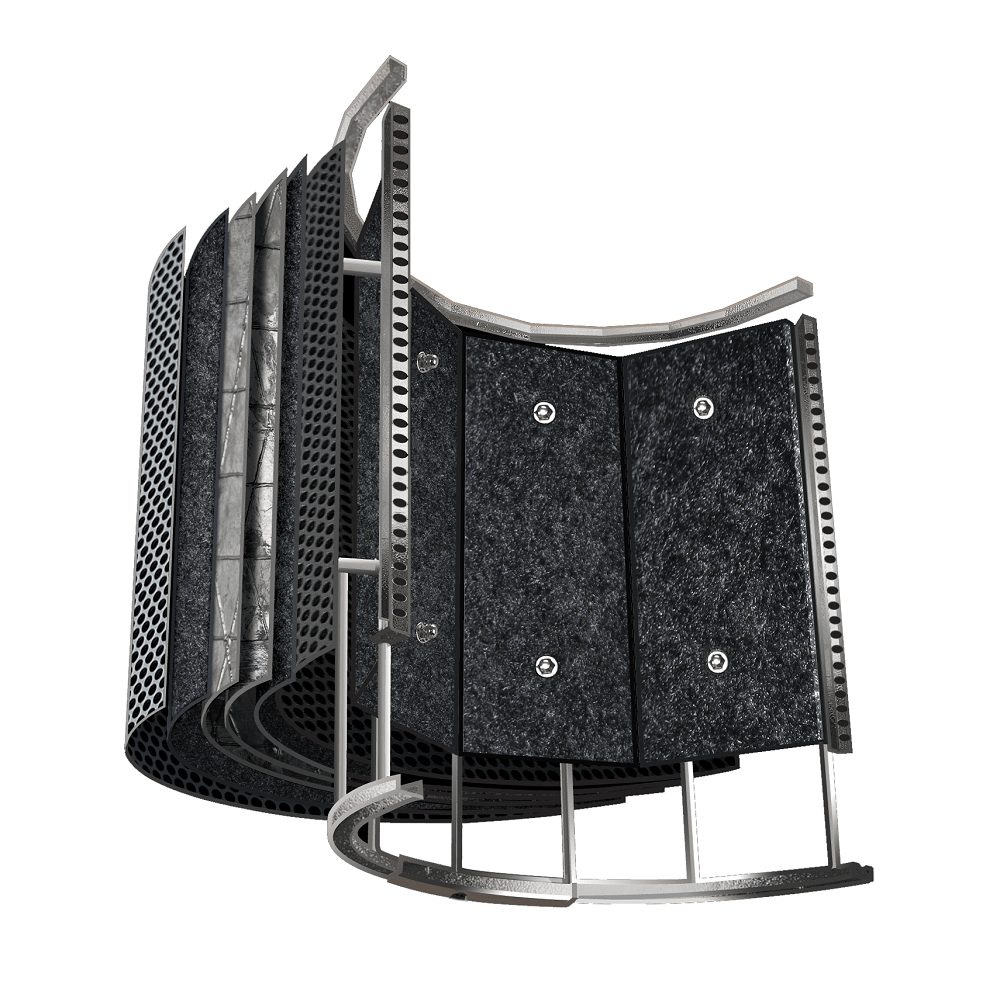 Thanks to its clamping mechanism, the RF PRO can be securely attached to virtually any microphone stand. Despite its six different layers, the Reflexion Filter by sE Electronics makes your microphone sound better because it diffuses sound waves around the microphone. The best part of this portable acoustic treatment is that it mounts to any microphone stand – you can take it to other rooms or to other locations.
An effective way of taming room reflections is to use the Reflexion Filter, which is a fraction of the cost of a full-room treatment. You will want this microphone on your favorite recording device if you record.
RF Pro Features
This is an excellent tool for use in home studios or in control rooms for recording
By starting at the source, you can give your recordings that extra polish
Enhances the acoustics of a room without affecting the ambiance
As a result of the rear of the microphone being isolated, the sound is smooth and drier
The unit is excellent for live or studio use, and can be used for vocals, instruments, amps, and percussion
---
Why Do You Need the RF Pro from sE
So, no matter if you are a beginner recording fanatic or you are an experienced studio engineer, there is no doubt that you will benefit from this tool. Being made for isolating the microphone from the surroundings, you cannot expect less – it will do the job properly and flawlessly.
We highly suggest this unit if you are recording in a room that has no proper acoustic treatment and the reflections are bouncing off the walls and end up directly in your microphone. And for the price that it comes – it is a total steal of a deal and you should not hesitate to get it. So if this review was the final drop in making the purchasing decision, we provide you with 3 links to get it from without any hassle.
SE Electronics Reflexion Filter Pro
The Reflexion Filter was invented by SE Electronics in 2006 and has been used in over 120,000 studios and homes worldwide.
Positives
Amazing Invention
Build by Pioneers
Affordable
Isolates Perfectly
Conclusion
We believe that we provided you with all the features and perks that you will be getting from this amazing gadget and there is no doubt that it will do the job properly. You just need to take it out of the box, mount it on your stand, and start recording. Pretty simple!
If you are having any questions in regards to this unit, please let us know in the comment section below and we will be more than happy to answer you. Also, you can reach out to sE customer care if you need some other detailed answers as well.