Tonor Orca 001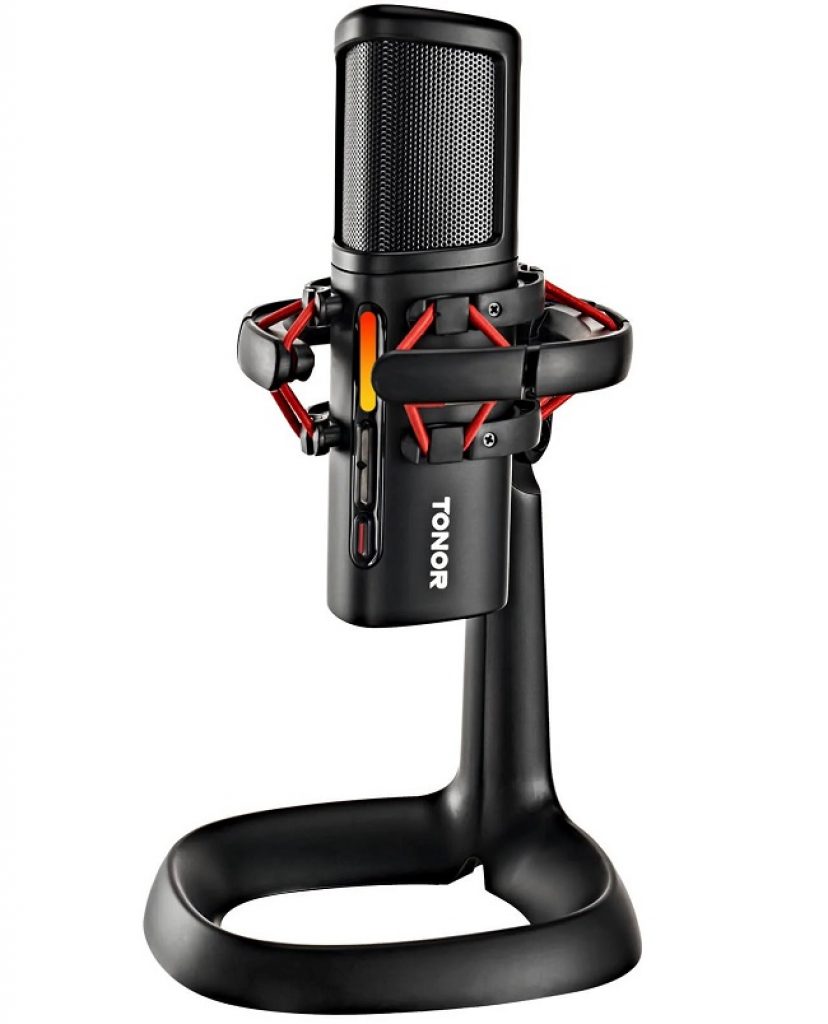 Sampling Rate: 48kHz
Polar Pattern: Cardioid
Frequency Response 50Hz-16kHz
Headphones Output
---
Tonor Orca 001 USB Microphone Review
Today we are reviewing a USB microphone from Tonor that is mostly built for users that are into gaming, streaming, podcasting, and teleconferencing. Being a USB microphone, this unit provides very nice sound quality and it is an easy connectable to your PC.
You just need to connect it with the USB Type C cable and your computer will recognize it right away. Truly a simple plug-and-play unit that will be ready in seconds.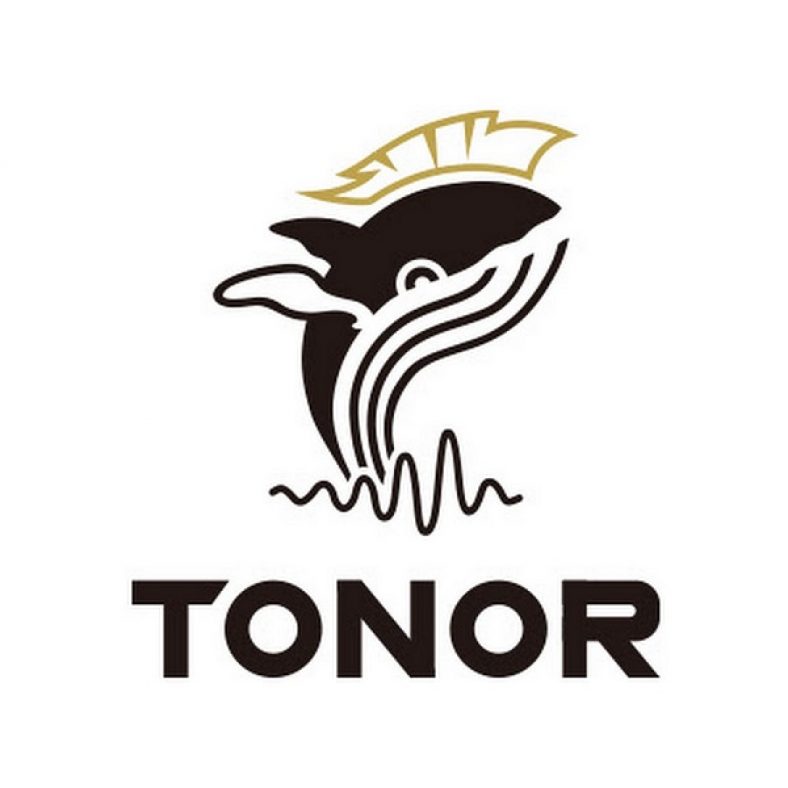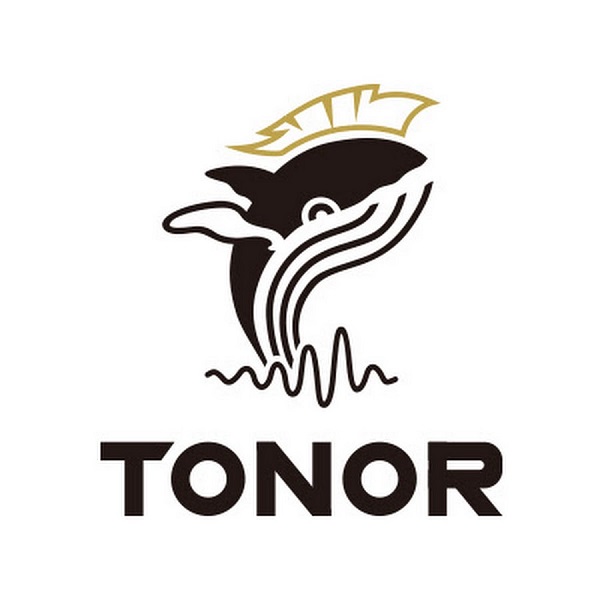 Tonor Orca 001 Features
This microphone has really nice features that will come in handy when you are broadcasting or streaming. Here they are:
Zero Latency: The microphone will not have any latency and you will get the audio back in real-time with no echo or unwanted feedback. That will guarantee that you will have complete control over the recording and will not be confusing if you are monitoring back your voice to your headphones.
Headphone Connection: On the bottom of the mic, you will be able to find a 3.5″ headphone jack where you can connect your headset and monitor straight from there. Meaning you will be able to listen to audio even without an audio interface and will give you nice quality sound. Also, you will be able to adjust the volume on your headphones directly from the microphone on the buttons that can be found in the front, below the lights.
Mute Tap Button: On top of the microphone, you will be able to find a marking of a Mute button. That is because if you tap this area, the microphone will be muted and no sound will be produced. This comes in handy when you simply need to turn off the mic from broadcasting, without the need to go back to your software and press a mute button with your mouse.
Noise Cancellation: If you happen to be in a louder environment and your microphone is picking up unwanted sound, you will be able to activate the noise cancellation process that the mic has inbuild inside. You will need to press the button below the volume buttons in front of the microphone, and you are good to go.
Tonor Orca 001 Sound, Design, Accessories and Packaging
When it comes to the sound quality of this USB microphone, you are getting what you are paying for. This microphone will provide you with a clear sound for your podcast, streams, and gaming – but you cannot rely on it for professional studio work.
And truth to be told, this microphone is not made with studio recordings in mind, so there is no need to take a bad note of that. When it comes to streaming and podcasting, will give you pristine sound and it gets the best possible quality when the distance between the sound source and the microphone is between 25 and 35 centimeters.
In terms of accessories, you are getting the mic with its own shock mount to reduce vibrations that can be transferred to the membrane and you are getting a screw to switch from the classic desktop stand that it comes with, to a more professional one.
The design of the microphone is pretty slick and that is something that we really liked. It has a black finish that is really elegant, and the lights on the microphone paired with the red ribbons from the shock mount give somehow a "dangerous" look. The mic is also really sturdy and feels really good in terms of stability.
In regards to the buttons in front of the microphone, we highly suggest setting them before streaming or recording. And when you press the volume buttons, you will be able to see how the light is changing on the mic. That will tell you how the volume is set on the mic and how loud it will be.
The packaging is classic, where the mic is neatly shielded inside the box, without any space to move around and be damaged while delivering. In the box, you will be able to find the accessories and a short manual, which is more than enough for such a microphone.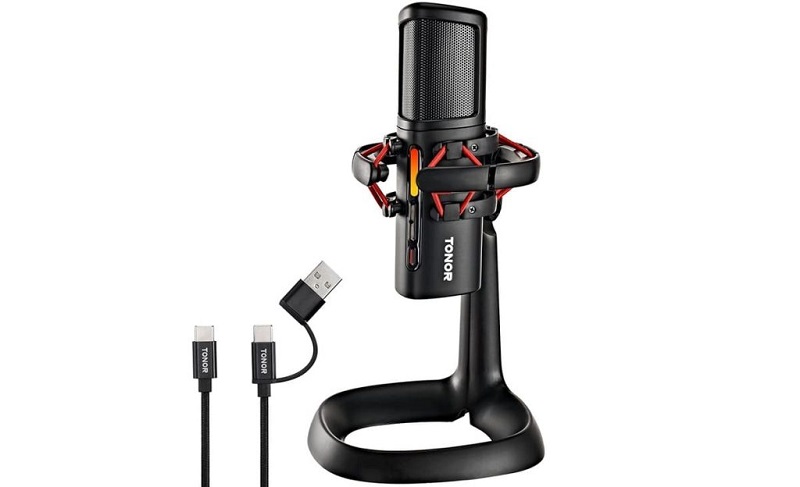 Why You Need the Tonor Orca 001
If you are a streamer, gamer, and person that has lots of meetings online and you do not wish to go with the microphone from your laptop or get a big, large diaphragm condenser professional microphone, then this is a perfect solution for you.
Smaller in size than its competition, but matches its sound quality – the Orca 001 is an amazing microphone with great features on the mic itself. It has simple plug-and-play functionality, where you just need to connect the USB, select the output on your device and use it straight away. No struggle with drivers and stuff, but plain functionality without any pain!
Orca 001 Brief Features:
Product dimensions: 24x 13 x 13 cm
Color: Black
Connector type: USB-C, USB
Platform: PC hardware, console, MAC, Android Mobile
Power supply type: Cable
Plug and Play: Nessun Driver Richiesto
Signal format: 90 dB
Item Weight: 650g
Tonor Orca 001 USB Microphone Review
Being a USB microphone, this unit provides very nice sound quality and it is an easy connectable to your PC.
Positives
Easy Plug-and-Play
Noise Cancellation
Feels Really Sturdy
Good Audio Quality
Negatives
No pouch or metal box
Not for professional studio work
Conclusion
All in all, we are really satisfied with this microphone and will definitely use it at our next conference or while we game (yes, we do that as well). Even though we own some better microphones that can be used for streaming or online meetings, from now on we will prefer this one and keep the other ones boxed, only to be used for professional recording purposes.
In case you are having any questions about this microphone, please let us know in the comment section below, or reach out to the developer for more detailed answers!