How To Choose a DJ Mixer
Introduction
Choosing the perfect DJ mixer for your needs is probably one of the most gruesome processes that you need to go through. Why gruesome? Because you need to pass on so many mixers and settle down for one that you will find to be most beneficial to you and your playing style.
Also, another thing to consider is the level of your skills as a DJ and what exactly you need to match them and not be stopped by the functionality of your mixer. Well, worry not – in this article we are going to go over some factors that you will need to look into before making the purchase and spend your hard-earned money on something that you want to serve you for a long time.
We are going to look into different key features here on the DJ mixers that will benefit you and ease up the process of completing your DJ gear and finding the right DJ mixer for you. Instead of babbling about this here in the introductory part, we will give more details on each factor below – so stick on and check what you need to know now.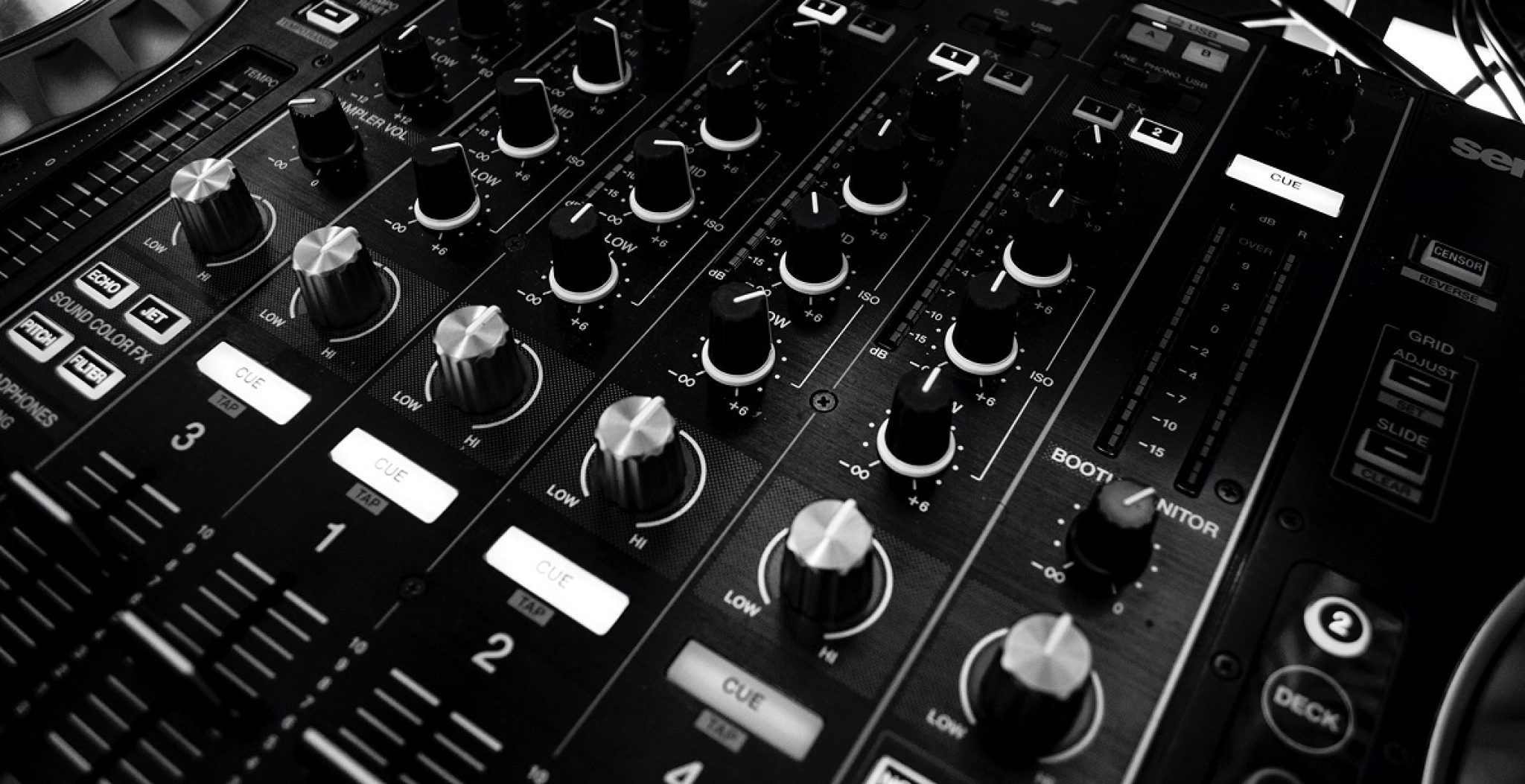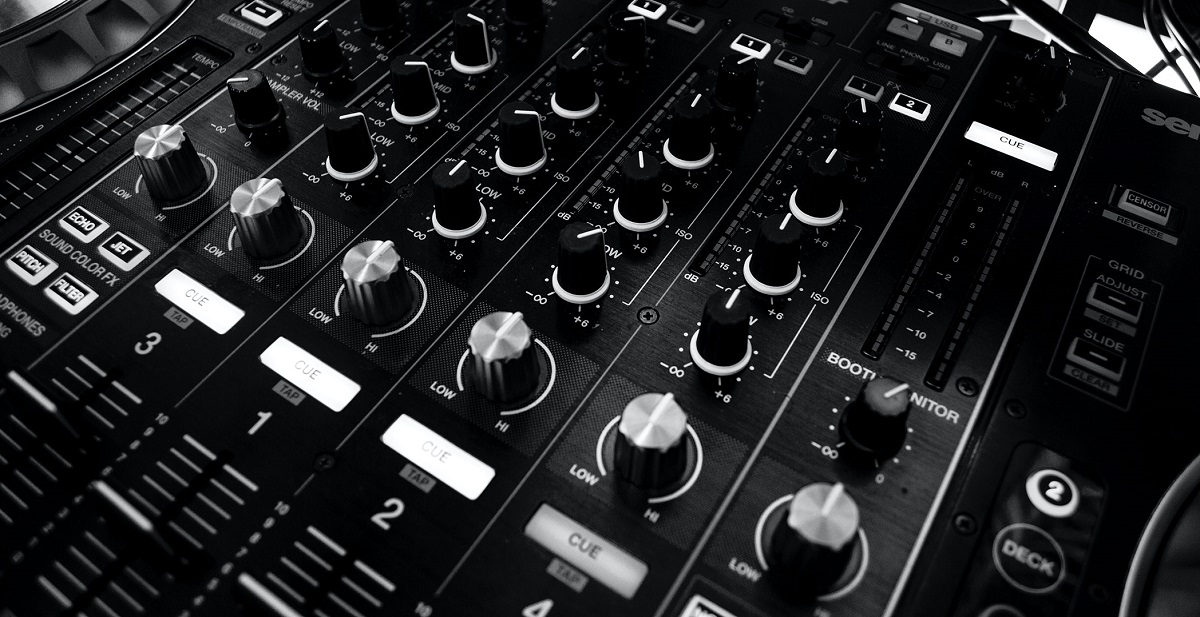 EDM Mixing or Hip Hop Scratching?
The first and foremost separation when choosing the DJ mixer is the music genre you will be playing. There are certain mixers that are more suitable for one genre compared to others.
For example, as this segment of the article suggests, there are mixers that will benefit more the DJs that play EDM compared to scratch mixers and scratch DJ performers. And why is that?
There are many differences between scratch mixers and conventional mixers. They are usually designed to have just two physical channels, which makes them simple to operate for their primary purpose: performance DJing.
As well as having (usually) enough inputs for most uses, they are designed primarily to plug two turntables into, so DJs can create an updated version of the timeless vinyl scratch set-up. Additionally, they feature uncluttered crossfader faces and are simple enough to enable the DJ for ease of usage.
Nowadays, they almost always include software integration, usually with Serato (the most popular software with hip-hop and scratch DJs) – so you get performance pads, direct effects control, etc. In club mixers, none of this is typically present, despite the fact that DJ software can be used with them.
On the other hand, the EDM or more modern and complex DJ mixers will have all the pads, displays, and inputs/outputs to connect many gadgets that will ease up the mixing for DJs who are doing it with more than two players.
Decide what you want to use based on what kind of music you are going to play and you are going to eliminate a bunch of mixers that are not suitable for the genre you prefer. And then comes the next decision:


Digital vs Analog Mixers
In terms of the DJ mixers being digital or analog, again it is most of the time based on the music that you will be playing. As stated in our article on rotary DJ mixers, they are more suitable for electronic genres, since they are very hard to be used when it comes to scratching.
So the DJ setup that is made for scratching, simpler mixers are better, but most mixers are not as simple and analog as the rotary. They are better suited for DJs that are playing electronic genres that require more precise mixes between songs and that are after some analog warmth that those mixers provide.
When it comes to high-quality audio, both of the mixers will give you that, with a slight inclination to the rotary for the analog coloration they are providing you. That is not something significant and noticeable, but still, it's there and might be great for audiophile uses and purposes.
DJ Mixer Features to Look For
While watching a lot of guides and tutorials on specific DJ mixers that you want to get, you will notice that all of them have very similar features, but some of the times there is a new mixer there that has something unique that will raise it above the others.
So that might be the trigger for you to go for that one. In the following part of our article, we are going to look into different features that the mixers have and to know what to look for at the beginning stage of choosing and see what will you need to get.
1. Inputs and Outputs
If you wish to purchase a mixer, you should ensure that it has enough input channels to accommodate the devices you wish to connect to it. The majority of record decks will have the ability to connect a minimum of two record decks, as well as two line-level inputs (such as media players).
It is possible to switch between the two, but how easy is it to do so? Is it possible to add other inputs, such as auxiliary inputs for backup sources, for example? Is there an input for microphones as well? We are going to cover some of these separately later on.
It is important to consider how many inputs you have, how easily you can switch between them, and how easily you can mix them – having six inputs is fine, but if there are only two actual faders, switching between and mixing them will be significantly more complicated.
So look and pay close attention to this, because you wish to have enough ins and outs to connect as many players as you need. This can make or break your decision.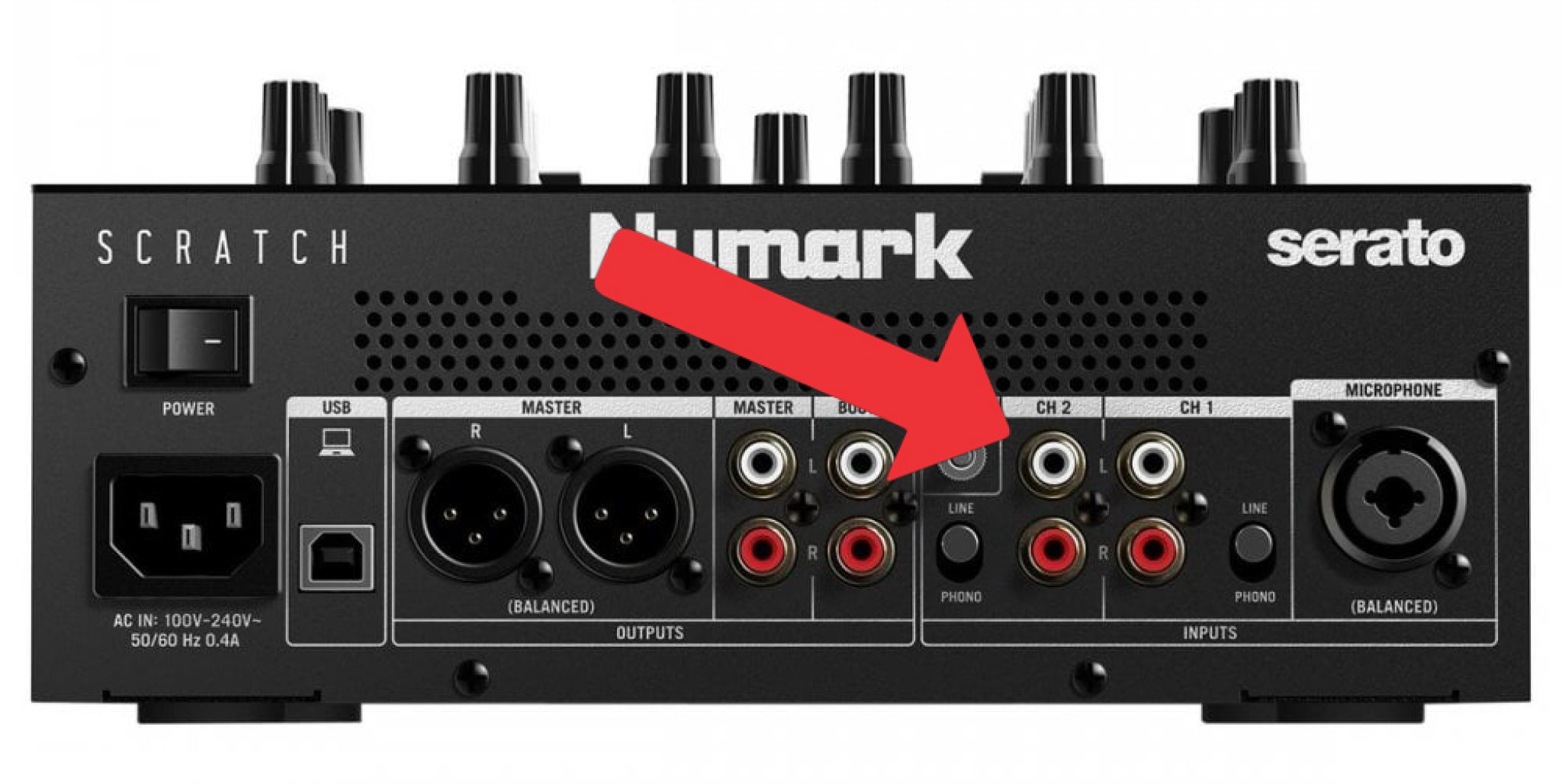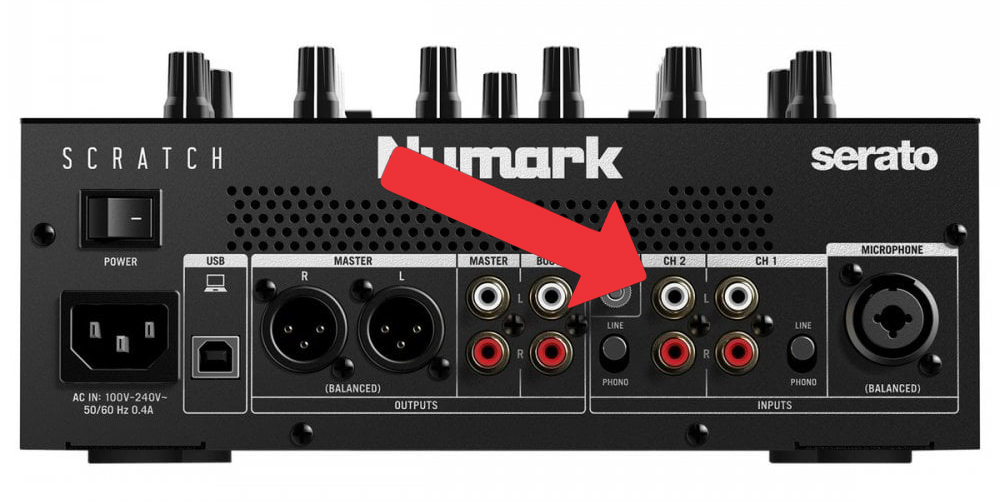 2. Send/Return Connections
If you wish to connect some external effects for your DJ set and expand the horizon on the originality of your mix, you will need to check if your DJ mixer has send and return connections that are crucial when connecting external effects.
You will also be able to do it if the mixer doesn't have them, but you will lack control and the effects will be added after the master output before hitting the speakers. This way, the completed and mixed sound will be affected, and not only the track you desire to add those effects. Send and Return connections, check more about it here.
3. Booth Feature
The booth feature is not something that is usually found on a DJ mixer and if you are a big avenue DJ, this feature will most probably come in handy to you. And what is the DJ booth feature?
Well, this is an additional output that is dedicated to the stage monitor speakers that will send audio signals to it that are only audible to the area where the DJ is located. This is really helpful if you do not have control over what is happening in the audience in terms of audio mix and balance, so now you will have the option to check it out and make perfect mixes without any worries.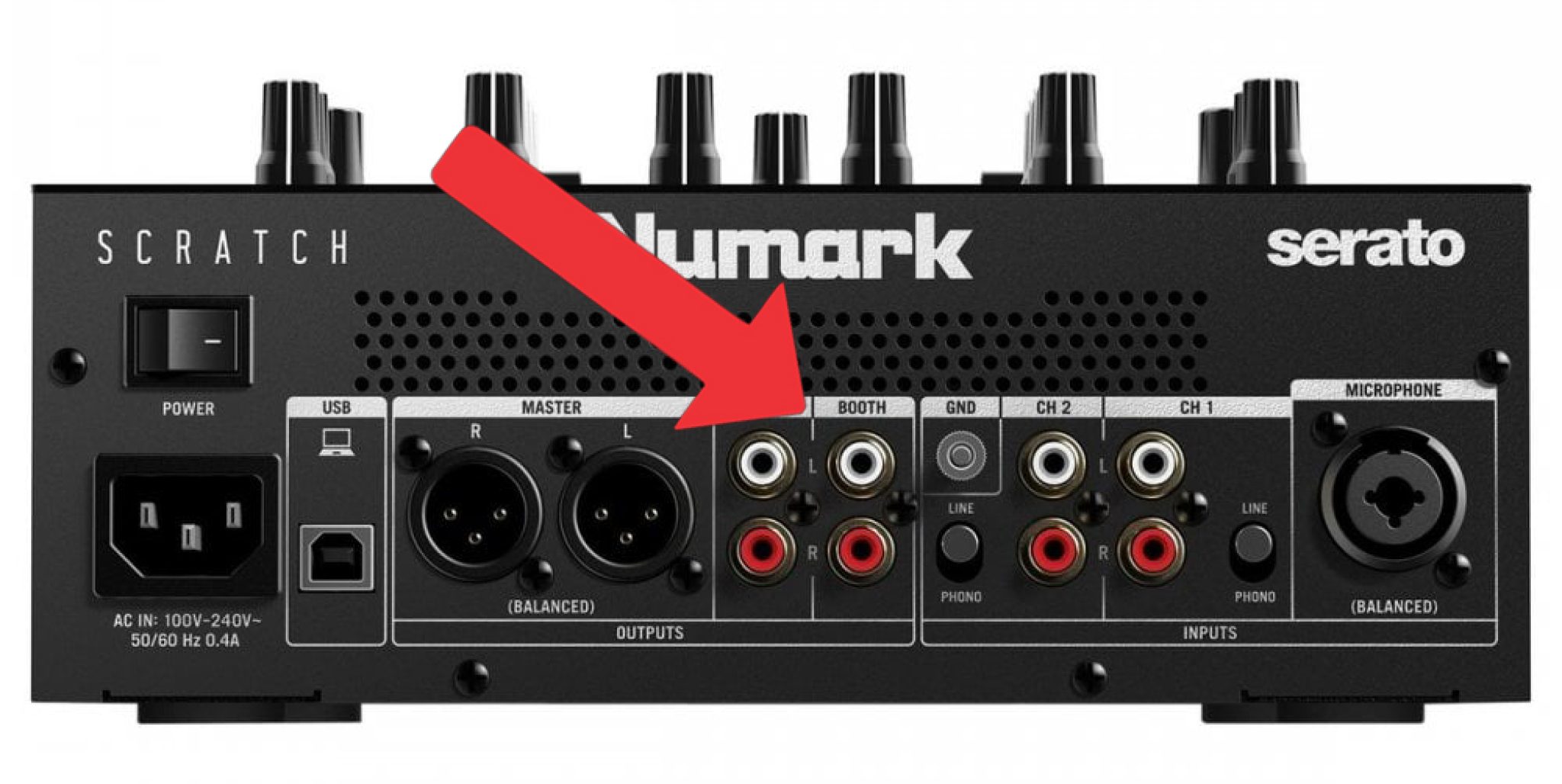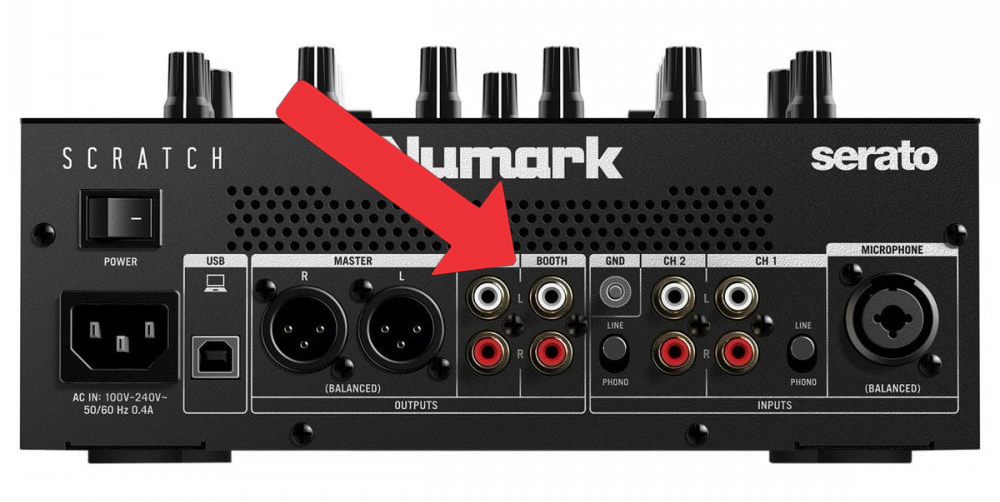 4. Microphone Inputs
Not all DJs are lucky to have an MC on stage with them when they are in need of it. If there is a DJ, he or she will probably have a dedicated channel into the master mixer before hitting the speakers and the DJ will be free of it in terms of connection.
But if you are one man army and everything needs to be handy to you without any additional hassle, you might want to pick up a mixer that has a dedicated mic input right on it where you will be able to connect your microphone and lead the stage.
Connecting the mic will usually require a balanced cable and a dynamic microphone and one other thing that you might need is a mic stand that will be fitted on the desk and will have movable elements for mobile DJs.
5. Audio Interface
As you can see, the mixer uses digital circuitry to allow computers to be plugged into it, not so they can control the software but so that they can feed audio signals into computers.
With the help of this, you can not only DJ with the software but also use soft effects (sending and returning channels to your laptop to use it as an effects unit), record your live-streaming performances directly from your computer, playback music while DJing, etc.
The ability to plug in two computers at once makes DJ switchovers easier for laptop DJs with built-in audio interfaces. Dual connections can also be found on some mixers and DJ controllers as well for ease of switching between DJs and for playing back-to-back sets.
6. DJ Software Features
This feature cannot be found on any basic mixer and for this, you need to have an advanced mixer that is able to control some of the stuff that the DJ software offers. For example, performance pads that are on the DJ mixer can trigger the cuts, cues, samples, and loops in the software and will give you great versatility while mixing.
All this depends on the software features you want to use and compare them with the mixer – if it can assist you in controlling them. Now with modern technology, even some vinyl turntables have MIDI buttons on them and can help you out with initiating various features in the software.
7. Split Cue Feature
This we believe is a feature that not many mixers have but also if you are used to this type of monitoring, it might be critical when choosing your mixer. So what exactly is a split cue you say?
When a DJ uses split cue, he or she can listen to both the crowd cue output and the headphones cue output simultaneously. Your headphones receive both outputs by splitting them between two sides. Thus, if you have headphones on both sides, you would have a master output and a headphone cue output.
8. Visual Metering
In terms of visual metering, we believe it is important because with these LED lights or in some cases VU meters you will be able to follow the loudness level of the tracks you are mixing. Even an entry-level mixer should have this feature but with the improvement of DJ equipment technology, these meters are becoming better and better.
To be honest, we really find these meters helpful because we are kind of used to following the volume of the track from them and avoiding blasting the volume above the threshold. Another feature to look into if you are after the right mixer.


9. On Board Effects
Many modern mixers now have some effects that are into them without the need to initiate them from software. These are great features that are usually found on some battle mixers and CD decks.
Many DJs are not using software and they are playing vinyl records, so having analog effects on the mixer is a great choice. Besides the external effects like guitar pedals and dedicated FX units, having those direct effects is amazing. Here we are not counting in the filters and band EQ knobs, but the reverbs, echoes, double-ups and etc.
Conclusion
The modern channel mixer in the digital vinyl systems setups are a necessity nowadays and they are going hand in hand. And modern mixers come with modern features that should satisfy every DJ in terms of easiness of playing.
Professional DJ sets will not be the same without advanced mixers. There are even DJing style variations that are dependent on features from the mixers. Unfortunately, we are not going to list any beginner DJ mixers and higher-end mixers in this article and we are going to leave that for some other one, but we just wanted to point you in the right direction if you are in a hurry to get one!