Best Mastering Plugins
Introduction
While mastering is often perceived as a forbidden art reserved for specialists in the audio industry, the wonderful tools and plugins that are now available to us are making it more accessible than ever before.
This process involves examining a completed track, or a number of tracks, from a broader perspective. To improve the sound of the track as a whole, ensure the overall level is correct, ensure the stereo image is clear, and even out the frequency ranges, it is necessary to enhance the overall sound of the track.
In the production process, mastering appears to be a straightforward process. Because you are working with one track rather than many, the majority of the work should have already been completed during the mixdown stage.
Although, mastering your track and choosing the right mastering plugins for your project can play a significant role in the success of your final release – there are many factors to consider.
Throughout this article, we will discuss the different mastering plugins you should use and some of our key recommendations for the best mastering plugins currently available.
Below we will start listing various mastering plugins that you can use in order to complete the process properly. They will not be listed in any particular order and not listed from best to worst, so keep that in mind.
1. J37 Tape
Waves and Abbey Road studios collaborated once again to create the J37 Tape. The model is based on the Studer J37 tape recorder, which is a four-track machine manufactured by the Swiss manufacturer. During the second half of the 1960s and early 1970s, this multitrack recorder was widely used in famous recording studios.
In the course of their customization of the recorder, EMI Studios technicians adapted it to their own standards, which was a common practice at the time. Abbey Road studios exclusively use EMI TAPE 888, 811, and 815, three tape formulas included in the plug-in by EMI.
Analog tape recorders use an electromagnetic recording head and a playback head (known as a repro head), both of which are electronic components essential to the recording process. The recording head and playback head are located on the tape path as the tape moves between reels.
You may choose either 15ips or 7.5ips for the speed of the J37 Tape plugin, which is modeled after the same Studer J37 recording machine that was used at Abbey Road Studios during the Beatles' era. It is recommended that you use 15ips if you want a more hi-fi sound and 7.5ips if you want a grungier sound.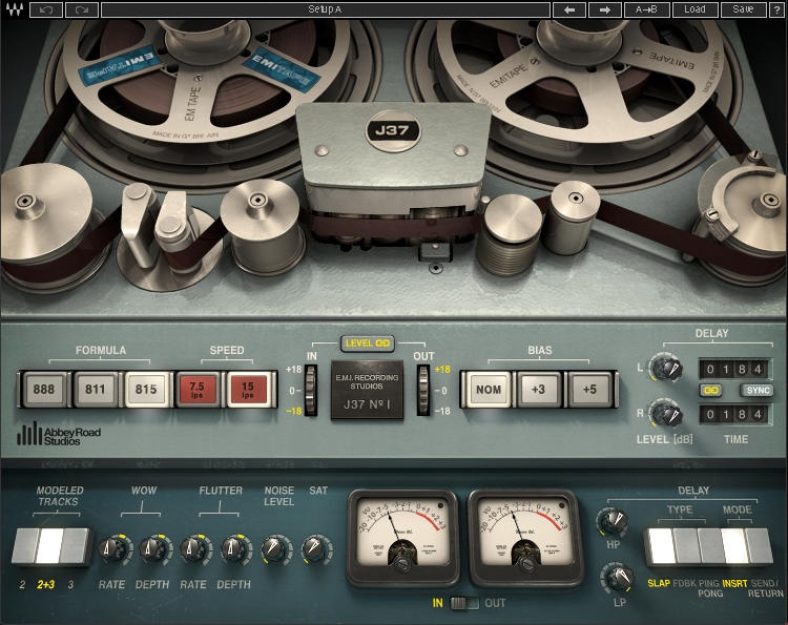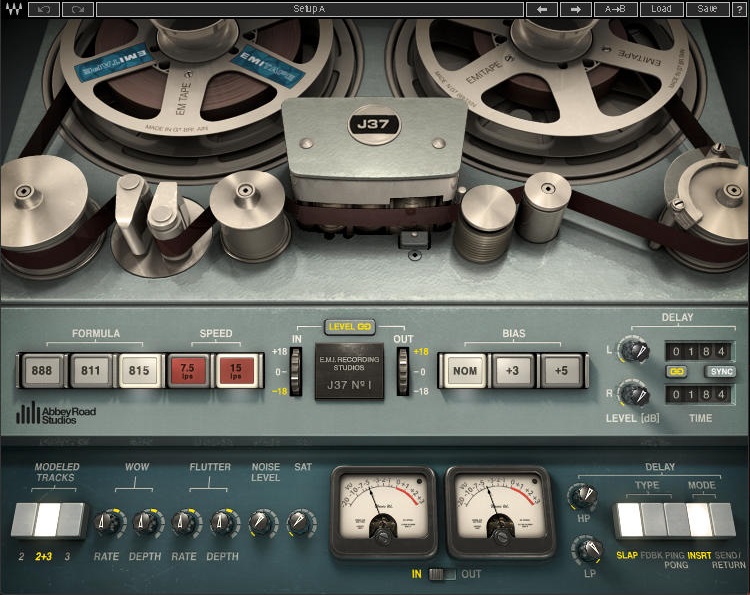 ---
2. Drawmer S73 Master Processor
There are three bands in the Drawmer 1973, which allows it to be used as both a stereo compressor and as a control element in a mix. Softube saw this as an opportunity to reinvent the multiband compressor into something that could be used for mixing and mastering. Therefore, Softube created the Drawmer S73.
As a plugin version (VST/AU/AAX), Softtube's plugins are condensed in order to give the flavor of the hardware without presenting a minefield for the untrained and inexperienced. The S73 is described by Softtube as an "Intelligent Mastering Processor", which implies that the software analyzes the incoming audio and adjusts the settings accordingly. No, what it really refers to is the combination of settings implemented behind the scenes by selecting a Style.
With two huge VU meters right on top, the interface is true to the Drawmer look. You can control the amount of processing you are applying by using an "Amount" knob, an "Air" switch to increase the top end of your mix, and a "Style" selection to address a number of problems you may encounter when mastering and mixing, and an output section that includes a Wet / Dry mix and Output Gain.
The Drawmer S73 is a semi-automatic mastering device that eliminates the hassles associated with multiband compression for those who have not been trained in the art. Even though it does a good job, you still need good ears to complete the job.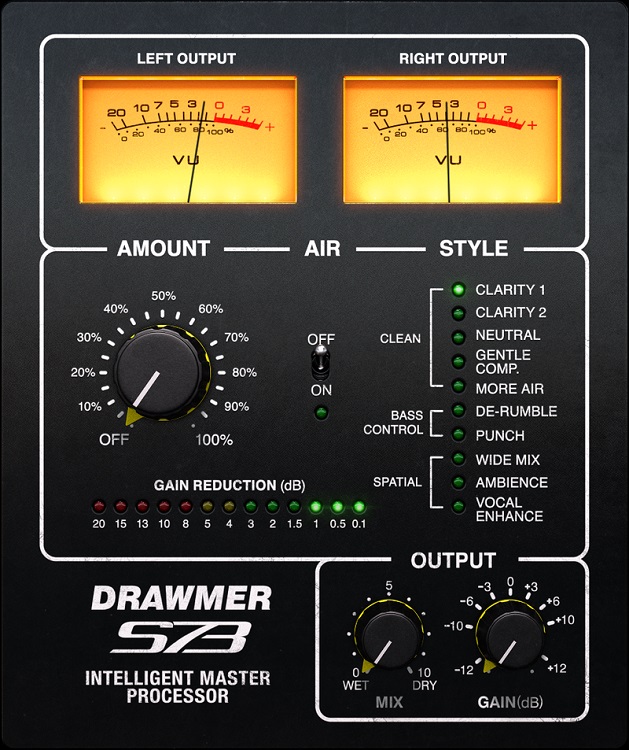 ---
3. Sonnox Oxford Inflator
This plugin performs multiple functions and is extremely cost-effective. It is obvious that it is a saturation loudness enhancer, but it is also extremely good at creating depth within a mix, and not just by adding low-end EQ; we are referring to the perception that an instrument or voice is far away from you. Thirdly, it increases the harmonic density of a sound or instrument, making it seem larger and more powerful.
In order to achieve all of this, harmonic distortion is introduced into the signal, which leads to saturation if the input is driven. There are no pumping effects associated with compression with the Inflator, as it is neither a compressor nor a limiter.
The Oxford Inflator is one of the best tape saturation and harmonic distortion FX plugins on the market. The Oxford Inflator delivers a smooth and refined result across the board for such a small investment.
Often, you will find that driving the input while reducing the output gives you the impression of a louder signal, but the channel meter will clearly show that the signal is lower than before the Inflator processing was performed.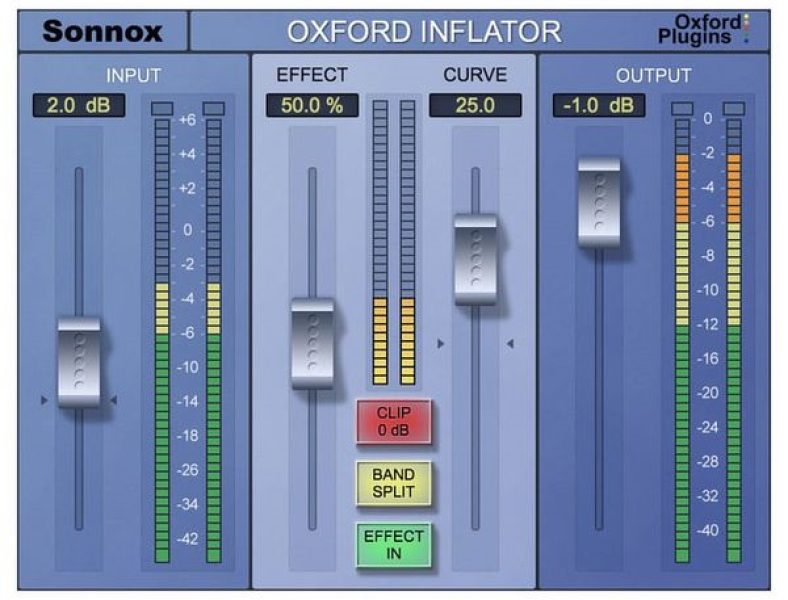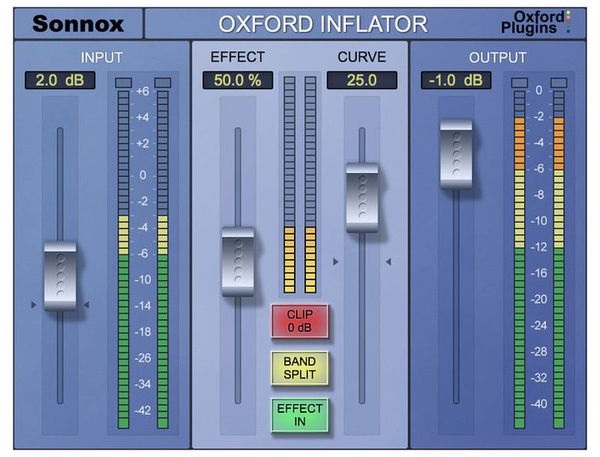 ---
4. SSL Native X-Comp
It is a highly sophisticated and extremely versatile stereo compressor that excels in terms of features, performance, and interface when compared with freeware and packaged plugins. In addition to offering outstanding audio performance, specifications, analysis tools, and control depth, X-Comp also provides a rich set of features.
In addition to providing mastering-grade audio quality with an analog-like feel, X-Comp is capable of providing subtle dynamic control, and dramatic 'brick wall' effects, and is competitive with SSL Listen Mic Compressors in terms of raw energy and power.
As an intermediate option, X-Comp tones down the characteristics of a wide range of vintage and modern compressors, including some of the most sought-after types, such as OPTO, FET, and Vari Mu. A number of features and controls are included in SSL's X-Comp that allow the emulation of a broad range of compressor designs, rather than simply modeling a particular compressor.
As with X-EQ, X-Comp takes some time to get used to, and it would be helpful to have a copy function from A to B. Depending on how you mix, it can produce extreme effects similar to those found in the SSL Listen Mic Compressor to more subtle limiting similar to that found in the SSL Bus Compressor, although we did not manage to replicate either one exactly.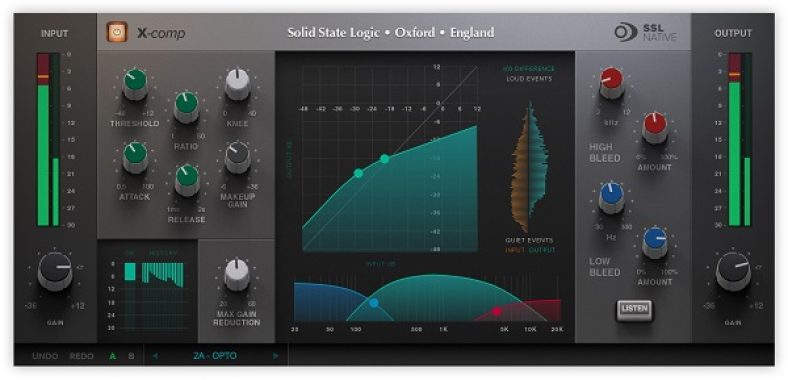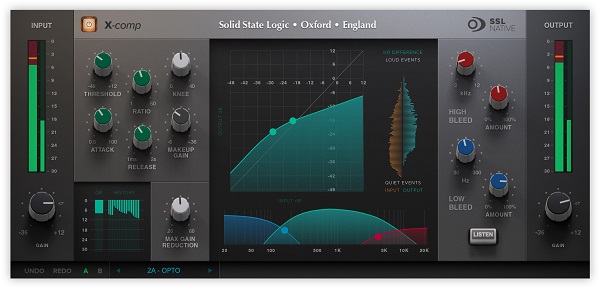 ---
5. Youlean Loudness Meter
In the free version of Youlean Loudness Meter, you have everything you need in order to determine your audio's true perceived loudness. As the plugin has been tested and calibrated, it is able to guarantee high levels of accuracy in measurements.
A loudness graph allows you to go through history, which will assist you in pinpointing the problem with your measurements. By controlling the mixdown better and understanding the loudness better, you will achieve a better mixdown.
It is possible to determine the true perceived loudness of your audio using handy plugin, the Youlean Loudness Meter and prepare it for broadcast on television or streaming services. When using this plugin, you will be able to see LUFS values during playback in real-time, including integrated, momentary, and short-term values. Keeping track of your True Peak levels can also be very beneficial.
There are six different readouts for your audio analysis: loudness, integrated loudness, true peak, loudness range, dynamic range, and peak-loudness ratio. With these metrics, you get a detailed and accurate view of your mix, which can be paired with reviewing the history of the loudness graph to identify any problem areas and improve your mix.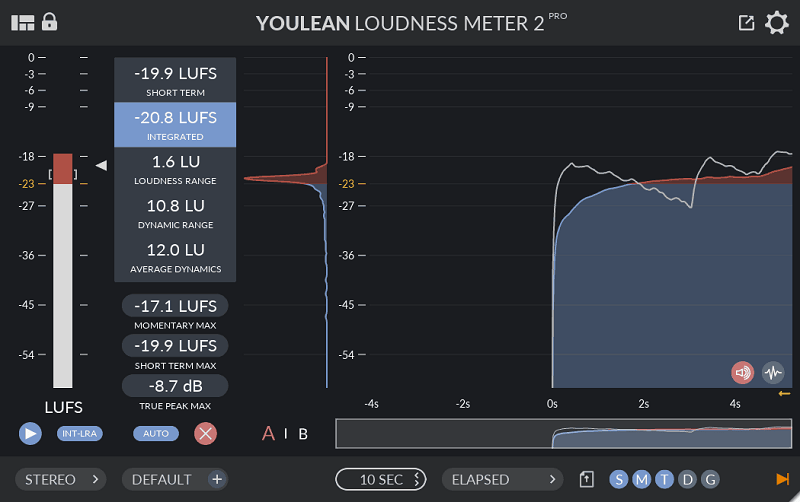 ---
6. UAD Manley Massive Passive
In Massive Passive EQ, there are mainly four bands. Paralleling all the bands, both lowpass and highpass filters are present on each, as is a gain stage made up of all valves and a balanced output emulated by a transformer.
It is possible to set bands as bell shapes or shelf shapes, as well as to boost or cut frequencies. There's a good deal of overlap between the bands, as well as notch-marked frequencies. In order to reach the maximum gain, the bandwidth must be narrowest, with a maximum gain of 20 dB, and it must be widest, with a maximum gain of 6 dB.
A separate plugin based on the original hardware, Massive Passive Mastering Version, developed by Manley Labs, was released as an alternative to the Massive Passive EQ plugin. Due to the demand for stereo-friendly units, the developers added notched bandwidth and gain controls.
With the plugin version, the maximum gain has been reduced to 11 dB for much better accuracy. The overall gain was reduced by adding master gain trims. All in all, an amazing plugin that probably is most of the time on our mastering chain.


---
7. Brainworx bx_masterdesk
Bx_masterdesk has a really intuitive GUI that is very easy to use, almost too easy for what is essentially a mastering tool after all. While it provides a significant assortment of mastering capabilities, its simple, user-friendly interface does not overwhelm the user with too many options.
bx_masterdesk has the advantage of making it difficult to ruin the audio you're working with. In order to assist new heavy-handed producers and experienced mastering engineers, all of the plugin's parameters appear to apply processing in healthy moderation. It's a good indication that your mix needs to be revised if you can't make something work using this plugin.
Due to its lack of surgical processing, we may not use this to rescue a mix with significant problems. However, it can enhance the mix quite well. The plugin is very versatile and can be used with a wide variety of music types, such as Pop, Rock, EDM, and Hip-Hop. It is no doubt that bx_masterdesk will deliver for you if your mix is of the highest quality.
In theory, this plugin provides a set of specialized tools that sound great, provided your mixing is satisfactory. You will be able to gain the most benefit from this plugin if your mix is of higher quality.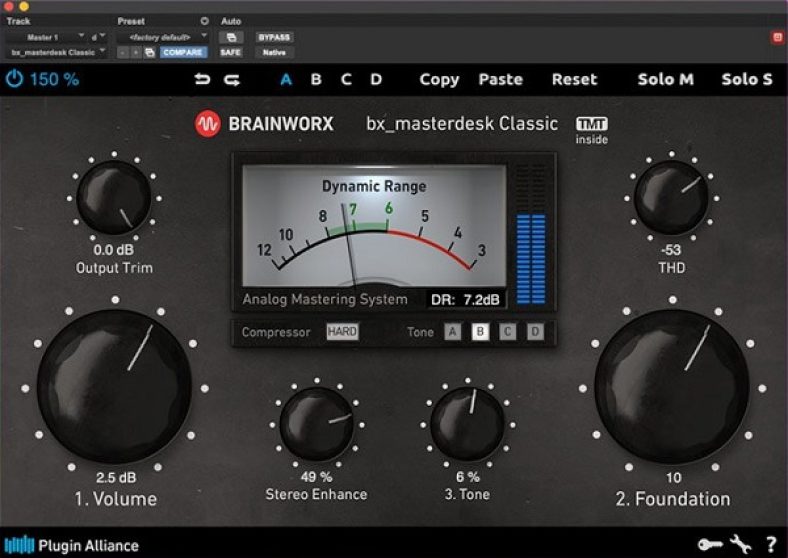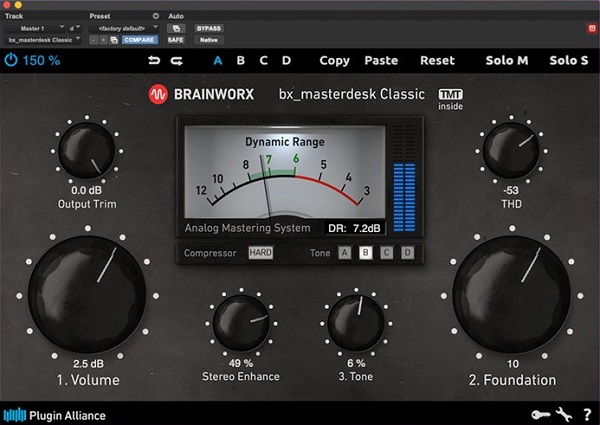 ---
8. Waves L2 Ultramaximizer
There are many cool features included in Waves L2 Ultramaximizer, including peak limiting that is based on the look-ahead brick wall algorithm. The result is a smarter and more efficient way to optimize audio.
It is possible to release the sound both automatically and manually, which provides a greater degree of control over the sound. Additionally, you have the option of using the built-in IDR with double precision re-quantization, dither, and noise shaping filters of the 9th order.
This mastering interface was specifically designed for mastering, featuring a stereo-only format, a streamlined user interface, optimized release times, and effective peak limiting.
The Waves L2 Ultramaximizer is a pleasure to use, as it has a very straightforward GUI, and there are few unknown parameters that would require additional time to understand. As a result of this maximizer, you will receive a sound that is extremely transparent.
Waves L2 Ultramaximizer users report that it is very intuitive to operate and very efficient, and that they use it throughout the mastering process to achieve the loudest volume possible without introducing distortion. If you are looking for a great maximizer that is easy to use and has incredibly transparent sound, the Waves L2 Ultramaximizer is an excellent choice.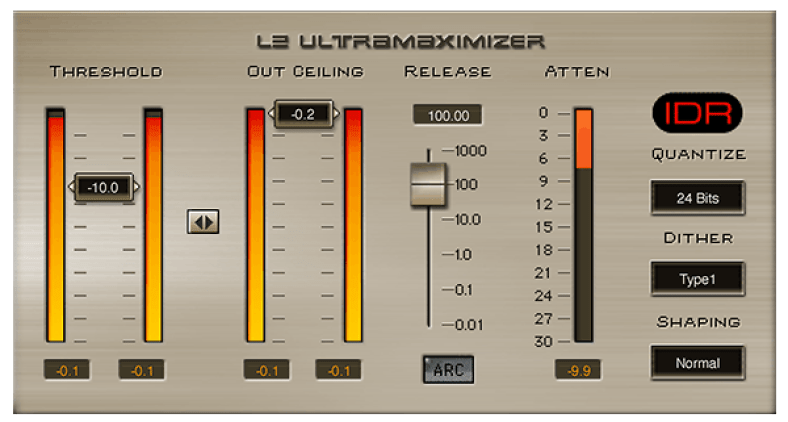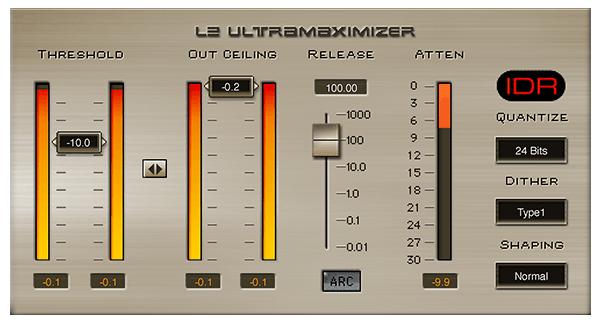 ---
9. Shadow Hills Mastering Compressor
Although this mastering compressor is undeniably one of the most distinctive-looking examples of music technology, can it make the transition from hardware to software successfully? If you are familiar with Shadow Hills, you are aware of the impressive reputation of the company's boutique pro-audio hardware commands in addition to the substantial price tags that accompany it.
Two processing channels make up the compressor, which can be linked for stereo operation or used independently in dual-mono operation. One interesting feature of the compressor is that each channel has two compression stages that can be used individually or in series, as well as three transformer models that alter the sound's character.
It is likely that Shadow Hills Mastering Compressor will replace many of those favorites in your plug-in library – it truly is that good. If you have good examples of separate optical and VCA compressors, it might be possible to mimic SHMC's two-stage compression.
However, in addition to being difficult to use, you would not be able to achieve the subtle character variation offered by the SHMC's switchable transformer. Regardless of the type of audio work you perform, it is definitely worth taking the time to check out this product.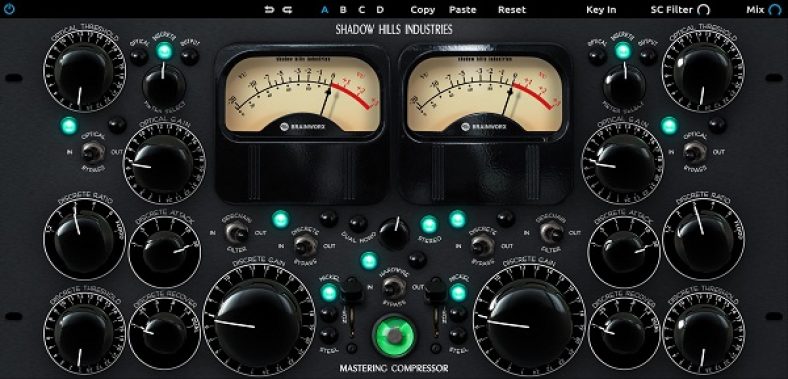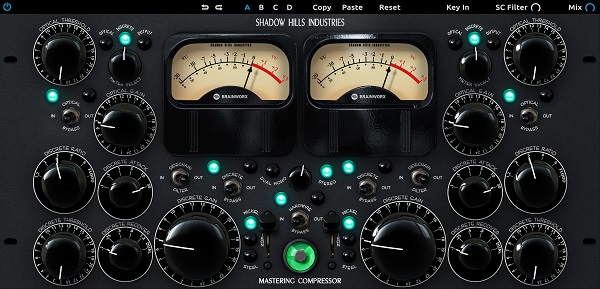 ---
10. Nugen MasterCheck Pro
Various audio processing and analysis tools are available from NuGen Audio for the purpose of mixing and mastering. MasterCheck's Pro version is an updated version of its plugin, and it adds a number of interesting new features. Before we get to those, let us give a brief overview of the tool's purpose.
A mix can be previewed on multiple platforms using MasterCheck Pro's advanced analysis and simulation tools. This will then be followed by the creation of a master for Spotify, a master for BeatPort, and so on.
The company accomplishes this through the provision of different types of audio meters that are calibrated according to industry standards. As a result, you can accurately measure the loudness and dynamic range of your track and adjust them according to the target media requirements.
In addition, you will be able to utilize True Peak Metering to ensure your material will not clip during later stages of the encoding process, as well as a codec streaming simulator that will allow you to experience the compression codecs used by specific broadcasters for yourself. In addition, it is able to reveal if a particular codec will lead to frequency masking or distortion issues in the future.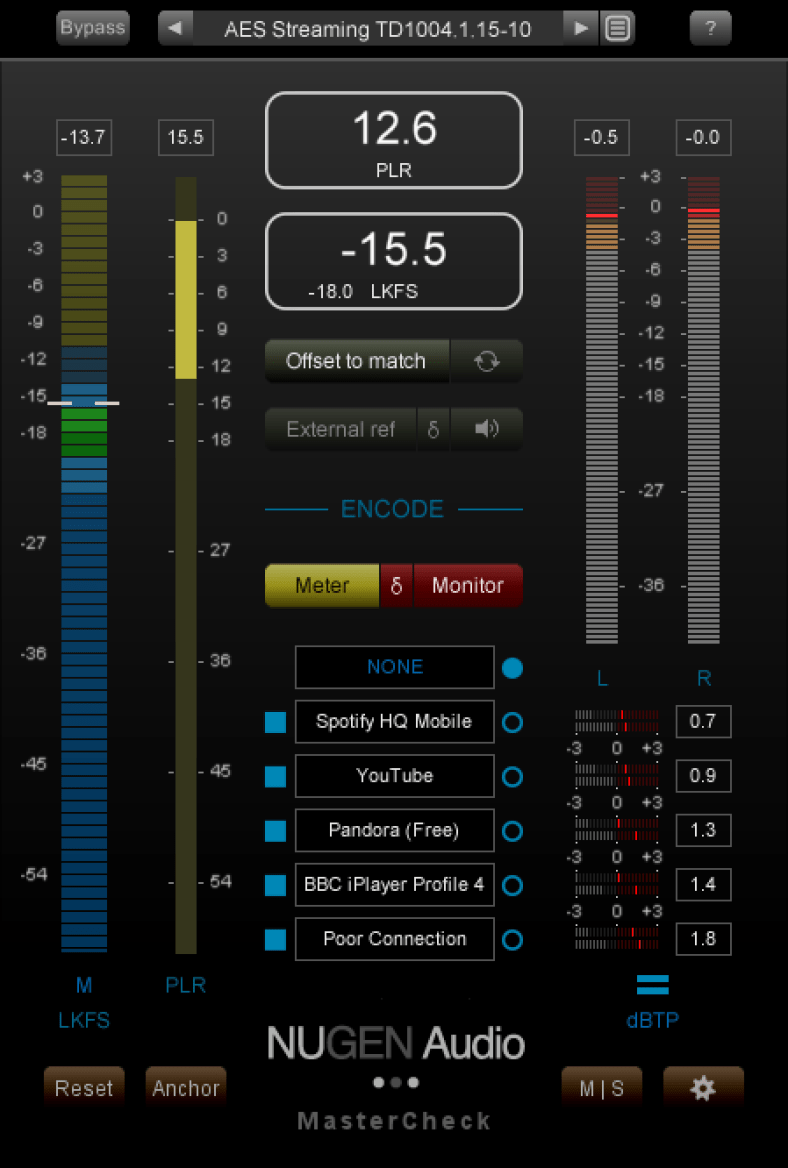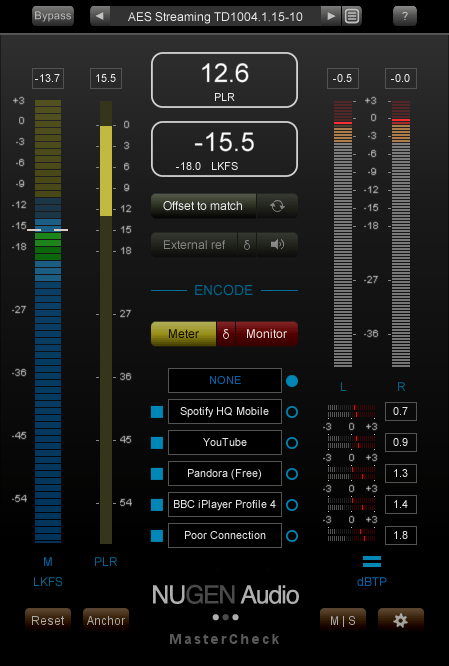 ---
11. Chandler Limited Curve Bender
Curve Bender, developed by Softube, emulates Chandler's powerful stereo passive console EQ EMI TG12345 (VST/AU/AAX/RTAS). Defaulting to a dual mono mode, the two channels can be unlinked, and, a software-exclusive feature, the Left/Right modes work together to process the mid and side signals.
This plugin captures the 'mojo' of the original hardware, which was designed for large brushstroke adjustments rather than precise dynamic EQ, and is ideal for mastering engineers.
A self-assured mastering EQ, Curve Bender provides a broad spectrum of tonal control and a character that effortlessly resonates with any music being processed. To make a mix sound better, it just needs to be touched by it, like the Neve EQs used to do.
It deserves a place at the top table for mastering EQs due to its extended gain range with dual Q settings, and its M/S facility. So if you are wondering what you should get next to spice up your mastering chain, this might be the plugin for you. For more details, feel free to head over to their official website as with all the plugins we have on this list.


---
12. Waves SSL-G Master Buss Compressor
SSL's G-Series bus compressor offers a punchy, transparent tone that is ideally suited for "gluing" tracks together, making it easily one of the most sought-after sounds in modern mixing.
An emulation of the SSL 4000 G console bus compressor is provided. Those who are not familiar with SSL products should know that they are some of the most renowned products in the entire industry. As far as music gear is concerned, they are like Fender or Gibson.
The bus compressor is the only part of the G console that you see here. A gain-reduction amplifier based on ICs and VCAs is replicated, which was used in so many studios decades ago.
The SSL-G is almost identically replicated in Waves' G-Master Buss compressor. Just as with the original, G-Master Buss has fixed attack, release, and ratio controls. However, the release time is slightly different. The auto-fading feature is also one of the few features included in this emulator.
Our go-to plugin when we started mastering ourselves was this one. Currently, we still use it, but we also own the rack version, so we don't rely on it for digital emulation. Overall, this is a true gem.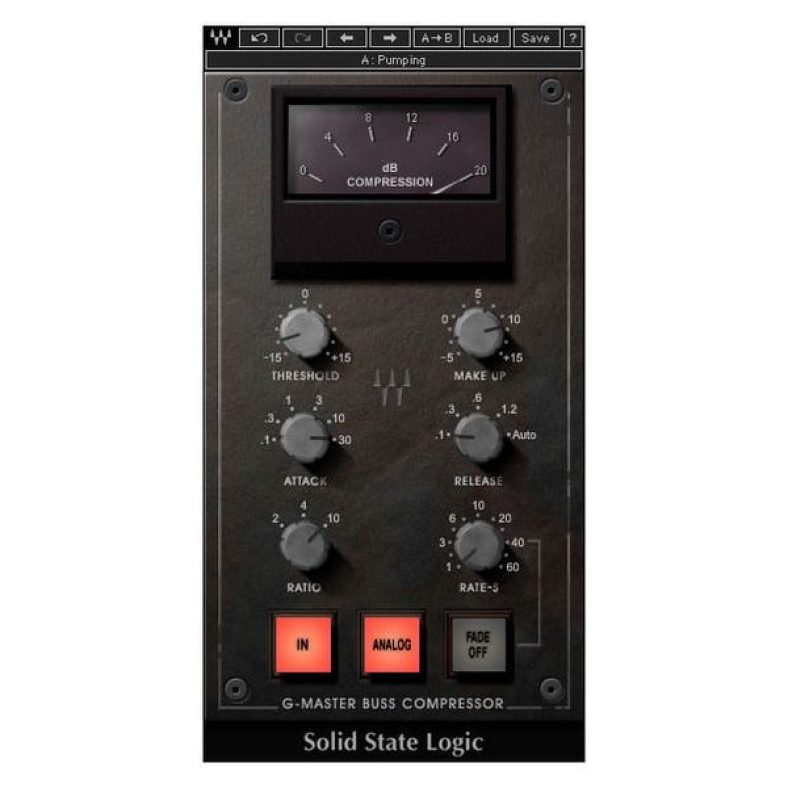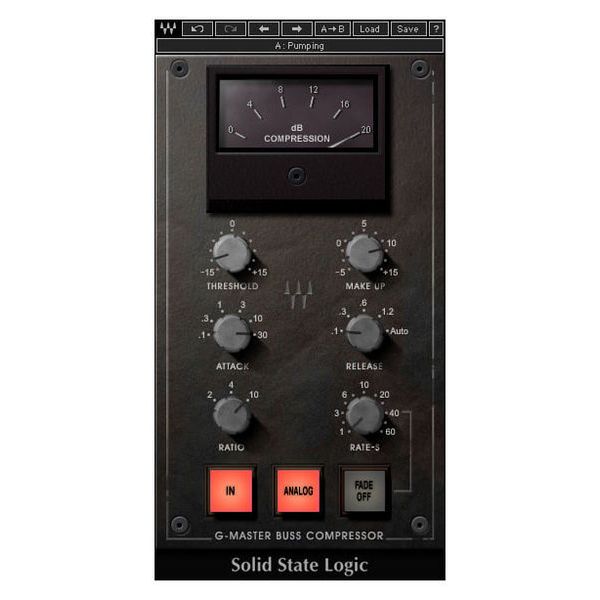 Check G-Master Buss Comp Here!
---
13. Black Box Analog Design HG-2MS
A software emulation was desperately needed for the Black Box HG-2. Aside from being significantly more expensive than the plugin, the HG-2 is so addictive that you will want to use it on everything you own. Having the capability to load up instances at once on individual instruments, groups, and the mix bus makes the plugin all the more valuable.
As a result of the collaboration between Brainworx and the original designers, a faithful recreation of the saturation box was achieved. This plugin is a copy of the hardware interface, so everything we discussed earlier will function in the same manner.
Among the additions to the digital version are a wet/dry mix control, as well as a Density control that is able to drive both tubes harder without affecting their relative balance.
HG-2 plugin is known for its lack of automatic output gain, which is one of the complaints that you will hear about it. In most cases, this is simply a convenience that we have grown to rely on.
The output level of many plugins is automatically matched to the original audio signal anyway, so you are never fooled by a louder is better attitude. You will, however, need to keep the output manually adjusted throughout the process.


---
14. Abbey Road TG Mastering Chain
Mastering chains used at Abbey Road studios are modeled in Waves Abbey Road TG Mastering. Several modules are available in the plug-in interface, including Input, Filter, Tone, Limiter, and Output.
It is possible to order the first four items in any combination that meets your needs. In addition to traditional stereo mode, dual mono, and mid-side mode, all four can operate independently – a feature that will excite all those involved in mastering in the box.
In spite of the plug-in being marketed as a mastering chain, it offers quite a bit of flexibility because you can have "the Abbey Road sound" anywhere in your mix, especially in groups.
After the TG Mastering Chain, it is necessary to use a brick wall limiter to capture undesired stray peaks, however, Waves also offers the excellent WLM Plus, which does not form part of this package, but, in my opinion, completes it by capturing stray peaks and meeting the loudness requirements.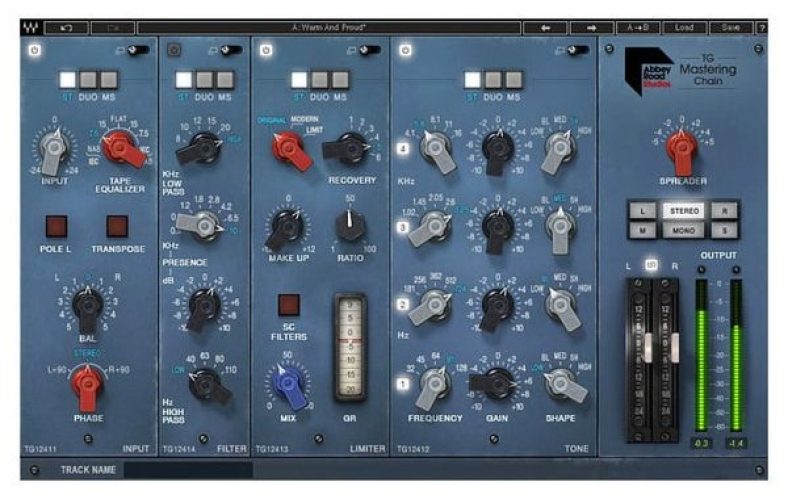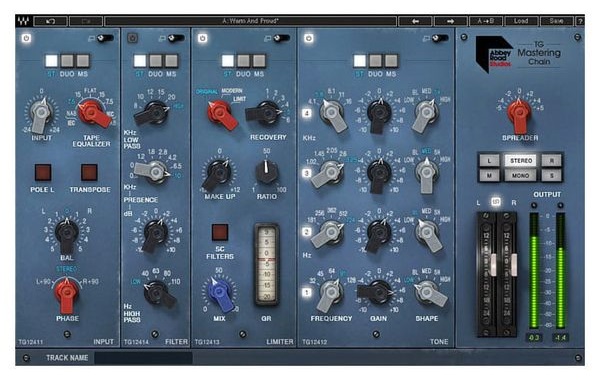 ---
15. FabFilter Pro-L 2
The new version of Pro-L includes a number of new features. A number of new options have been added, such as LUFS (Loudness Unit Full Scale) metering and K-metering (K-12, K-14, K-20).
There will be a total of eight genre-tuned algorithms available as a result of the new limiting styles found within the Advanced slide-over.
With the Aggressive arrangement, you will achieve a "near-clipping" effect when using it in IDM, metal, or other genres that require this effect. With the Modern arrangement, transparency is achieved.
A Bus is intended for gluing individual tracks together and is designed for mixing drum buses and Safe is suitable for classical and acoustic composers whose work does not require distortion.
A great deal of improvements has been made to the processing quality of FabFilter's superb limiter in Pro-L 2 in order to meet modern standards. Recent improvements have been made to one of the best, most versatile, and most popular limiters available.
There is no doubt that the new Styles are a significant addition to the existing arsenal, loudness metering and True Peak Limiting are both powerful additions, and the additional Output functions are also something to consider.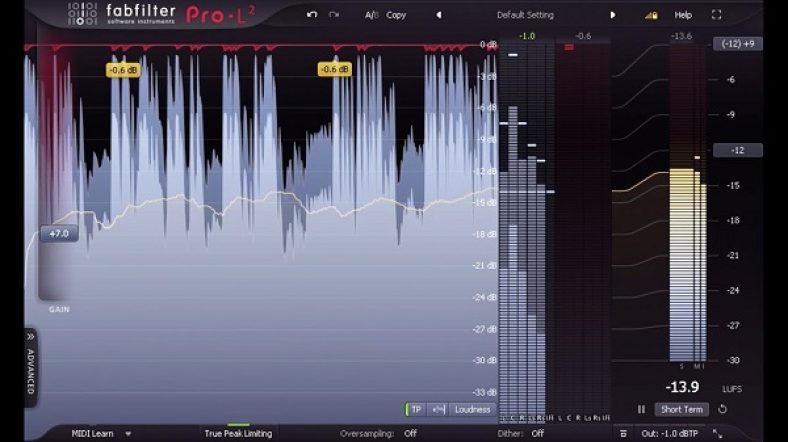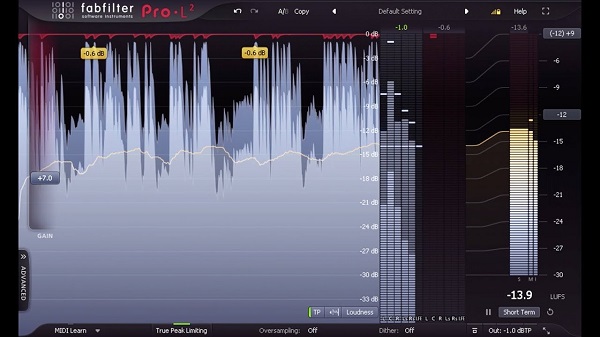 ---
16. Weiss DS1-MK3
In the 1990s, high-end mastering studios around the world used Weiss' DS1-MK3 hardware unit for heavy use, which was a collaboration between two major names in digital audio processing.
We would like to make it clear that this plugin does not function as an emulation; it is the code of the hardware unit, but in plugin form, with a much lower price and a few positive improvements. This update features two new loudness maximization algorithms in the Limiter section, which offer substantial sonic benefits.
In addition to minor differences between hardware and this new software version, the display now has graphical options (such as a full waveform view), adjustments can be made directly from the display, presets can now be accessed in a new manner, and there are other updates not associated with audio quality as well.
The DS1-MK3 is a highly recommended product for those who perform serious mastering, mix, and send out loud references to clients, or simply want to add a new mix bus compressor to their arsenal.
If you are looking for a seriously smooth bandwidth compression and de-essing solution that is not concerned with price, or if you just want to find out what ultra-high-end digital compression sounds like, the DS1-MK3 is highly recommended.


---
17. TDR Kotelnikov
You will learn more about the TDR Kotelnikov GE compressor in this review, which combines extremely accurate dynamics control with a wide range of musical possibilities. The following sections will provide an overview of its features, its advantages and disadvantages, and its actual sound.
In addition to the essential features of its predecessors as well as modern features, the TDR Kotelnikov GE plugin offers the latest generation of such software. For instance, a 64-bit multi-rate processing structure is utilized here to provide greater accuracy. To control the distortion behavior of the compressor, there are two modes, Yin and Yang.
You are not able to fully customize the user interface, but you can choose to rescale by 100%, 125%, and 150%. Following that, we have two quality modes referred to as "Insane" and "Live," both of which are characterized by low latency. With the help of various knobs and settings, you can regulate the slope of the "low relax" slope, the amount of gain reduction limit, the peak, and the RMS values.
Even though Tokyo Dawn Records updates this plugin regularly, it still offers a comprehensive selection of tools that assist with compression. Moreover, to assist you in understanding all of its features, extensive documentation is provided.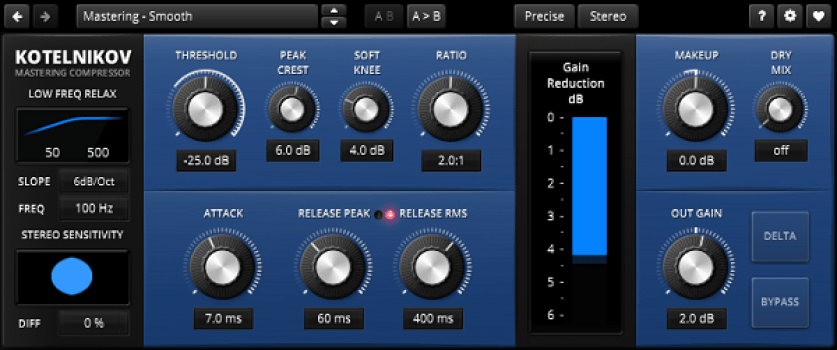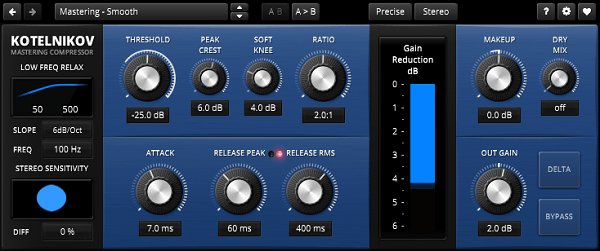 ---
18. Ozone Imager 2
Featuring Ozone 8's legendary imaging technology, Ozone Imager 2 is a free VST plugin. That's great! You might not think this stereo imager can make much difference in your mix, but it can. The purpose of Ozone Imager 2 is to carry out the simple task of stereo widening but to do it well.
It allows beginners to achieve results normally only achieved by more advanced techniques, so you will absolutely love this VST plugin if you are one of them. The stereo width can be achieved in a variety of ways, but with this plugin, it is extremely easy to implement, and with the visual graphs, it is possible to evaluate exactly how the stereo width is affecting the sound.
Overall, we believe Ozone Imager 2 is an extremely useful free plugin that every producer should own. It is worthwhile to download this tool regardless of whether you are an electronic music producer or a mixing engineer.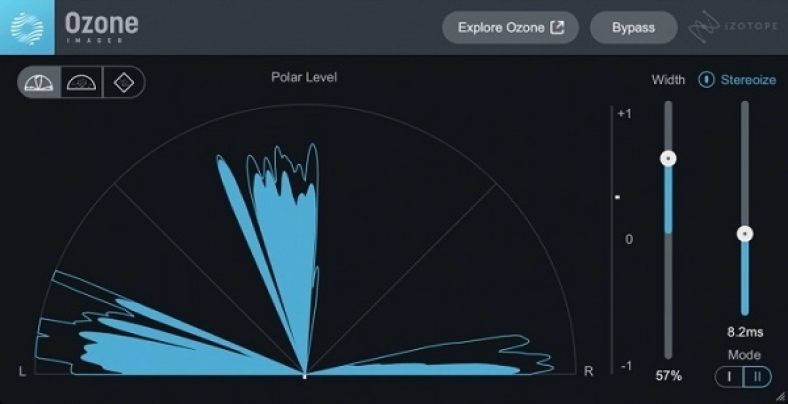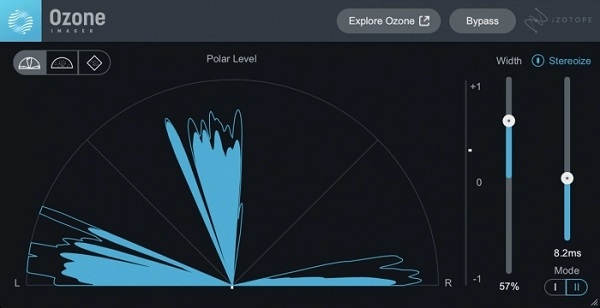 ---
Conclusion
We randomized, we wrote and we delivered 19 mastering plugins that every professional mastering engineer probably uses. These mastering tools will improve the sound quality of the final mix and will deliver a professional quality music production at the end.
Also, we didn't include any mastering suite or mastering bundle since they are things on their own, having many various plugins that you can use. Here we listed only single plugins that can be used for the mastering purpose.
If you master your own music, these top mastering plugins should ease up your mastering workflow and give you great outcomes. If you think that we missed some of the single plugins in this list, feel free to list them in the comments below and we will be happy to share them with the rest!