What is Passive EQ
Introduction
For those of us who are just getting started with music production, EQ might have some confusion about what it stands for. Equalization, in the field of music, is a plugin or hardware that assists you in manipulating the frequency content of your recordings and assisting all elements of your production to work together harmoniously. There is a fundamental frequency associated with each note an instrument plays, as well as overtones that give it a distinctive timbre and make it recognizable.
As a loose definition, EQ plugins can be viewed as a collection of volume and gain controls, each controlling the level of a particular frequency range. The gain control controls how much volume you can increase or decrease at the center, corner, or cutoff frequency of a given band, based on the bandwidth or 'Q' control of that band.
The following is our opinion regarding passive EQing. In general, audio equalizations are inherent 'lossy' processes in terms of signal level and simplifying this concept, simple filter circuits can be viewed as frequency-selective attenuators that reduce the signal level above or below a predetermined frequency.
In other words, if you wish to make a simple cut-only equalizer, you can do so quite easily by using passive components. Such passive components (capacitors, inductors, and resistors) should be carefully chosen so as to provide the desired turnover frequencies and slopes. It is not necessary to use power in this type of design, however, the types of equalization that can be accomplished are limited to basic high- and low-pass filters, as well as basic band-pass filters with gentle slopes.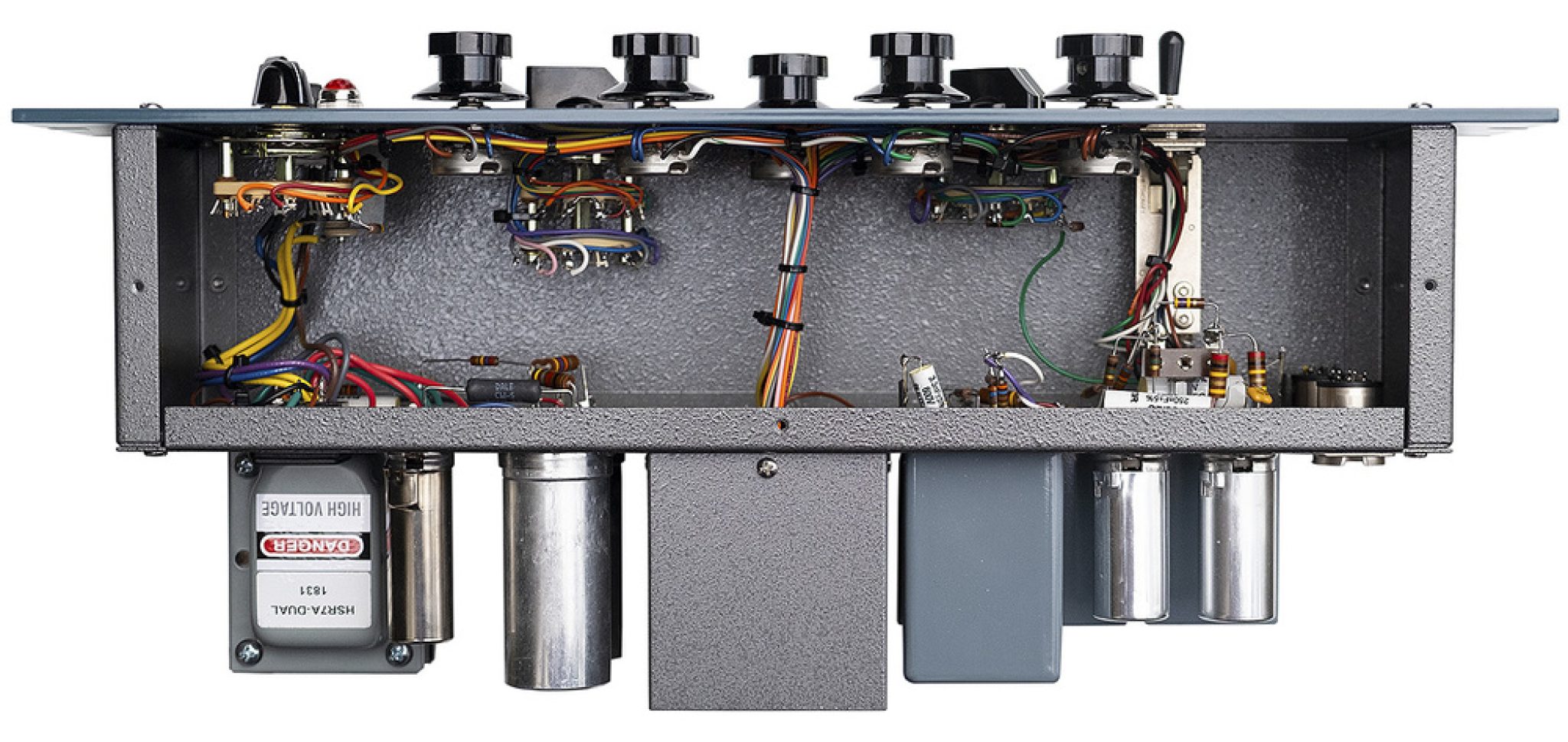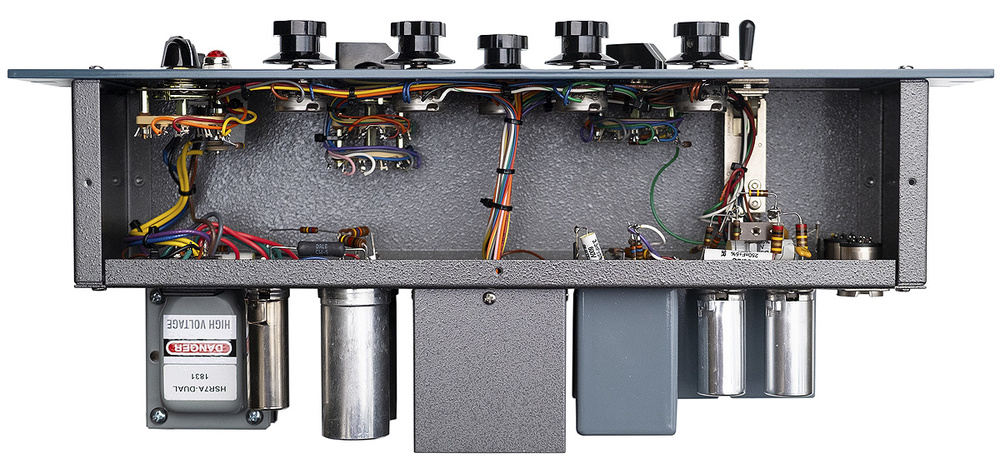 How Does Passive EQ Work?
Unlike active equalizers that use transistors, amps, or tubes, passive equalizers use no powered components to produce tonal changes. In place of active electronic components, they rely solely on passive electronic components, such as resistors, capacitors, and inductors. In order to restore the original level of the EQ'd signal to its original level, a make-up amplifier is necessary since only passive components are used in the equalizer.
The simplicity of passive EQs is one of their obvious advantages. There may be only five components in a passive filter, for example, while an active EQ circuit may consist of more than a dozen transistors, advanced opamps, tubes, capacitors, and resistors.
Generally speaking, passive circuits are less likely to smear transient frequency responses, produce various distortions, or produce unintentional colorations when compared to active circuits. In regards to tone shaping, passive EQs provide a much greater degree of precision with significantly less coloration.
Inductive components are used in passive EQs to shape the tone. As a result of its frequency-dependent resistance, inductors are basically coils of wire that produce electrical inductance. An inductor can also contribute to the musical quality of audio signals as part of a filter or equalizer. We enjoy the sound of saturating inductors, due to their similarity to transformers.
High frequencies can be enhanced significantly without adding harshness or sibilance, while low frequencies can become fatter and more harmonically rich. As inductors saturate, they become frequency-based limiters when they cannot saturate anymore. It is possible to create shelving, bell, or parametric filters using an inductor-based filter that is well-designed and is able to provide incredible musical boosts and cuts.


When To Use Passive EQing?
In addition to vocals and electric guitars, passive EQs are useful for live strings, pianos, and other acoustic instruments as well as mastering. In addition, they usually have smooth highs without sibilance or harshness and warm, broad low-end characteristics. It is not recommended that you use them for any type of EQ work that needs to be cleaned up since they do not have very steep filter curves.
Passive EQs are beneficial when it comes to mastering. It is common to find a passive EQ in most professional mastering studios throughout the world. EQs such as this, as well as other passive EQs, are incredibly useful for mastering because they allow for broad, sweeping changes to the mix without introducing phase distortion. As an additional benefit, they produce a much more natural sound, which allows a mix to retain its musicality even with slight changes.
So besides the mastering usage, you can do it in the mixing process as well, because it will provide you trim on the input signal and the output signal, as well as protection against extreme settings that might ruin the signal.
Now, we are going to look into some hardware passive EQs and some plugin variations that you can go for in order to use some more passive EQs against the usual active EQs and other dynamic EQs.
Manley Massive Passive
As a manufacturer of high-quality outboard equipment, Manley has established a formidable reputation. It is incredible how much attention to detail has been given to this project, the manuals are both informative and entertaining, and the sound quality is unquestionably excellent.
Rather than aiming to achieve artificial numerical targets related to bandwidths or boost levels, the components have been carefully selected, and designed to interact musically. As opposed to using a large number of transistors (as is common with most EQs), the Massive Passive makes use of a combination of metal film resistors, film capacitors, and hand-wound inductors in order to shape its sound.
Tube gain stages are used in the restorative gain circuits. A tube amplifier is used in each channel, and the valves are run at a voltage exceeding 300 volts DC. There is a capacity to drive up to 37dBu (cleanly) from the output.


IMAGE
PRODUCT
For US
Customers
For EU
Customers
---
Bettermaker Stereo Passive Equalizer
We already reviewed this unit, so here is a brief excerpt from it:
"The Bettermaker Stereo Passive Equalizer is a Pultec type, 2U rack mount with 100% refined analog signal. The equalizer is DAW controllable, and full digital memory capable. The stereo passive equalizer includes a pure analog signal path, low cut/boost, high cut/boost, high boost bandwidth management, and adjustable output levels."
"The Pultec-style passive tube equalizer can be linked to a Mac or PC over USB and managed from a DAW plug-in. These permit the saving and recall of presets in addition to parameter automation. That apart, the SPE is hardware out and in, with a 100% analog signal path and high-end audio high quality."
"The unit seems elegant and can also be laid out quite clearly. The left part of the entrance panel covers the low frequencies and the right part covers the highs. As you might know, Pultec-style EQs are about simultaneous boosts and cuts within the high and low-frequency ranges."


IMAGE
PRODUCT
For US
Customers
For EU
Customers

Bettermaker Stereo Passive Equalizer
For the full review, head over to this link here!
---
Heritage Audio MotorCity EQualizer
Also, we have a full review of this passive EQ choice from Heritage Audio. Here are several paragraphs on it:
"The MotorCity EQualizer is a totally analog, passive EQ design with seven accessible frequency points throughout the tonal spectrum. From the 10-gauge hand-brushed aluminum face plate, and traditionally accurate management structure including custom molded bakelite knobs, the MotorCity Equalizer seems to be the part."
"The Heritage Audio MOTORCITY EQ contains a UTC replica input transformer with a modified turns ratio for better integration into trendy setups. For the output, they've opted for a Carnhill-driven output line amp instead of the unique's Opamp-labs output, which seems to have been a frequent source of faults."
"More importantly, the distinctive passive equalization circuit is equivalent and completely devoted to the unique design, together with custom constructing mil-spec 1960'S tone capacitors and inductors. The Heritage Audio MOTORCITY Equalizer delivers the identical unmistakably big, punchy, and warm signature sound, making this EQ as traditional as the hits it helped create."


IMAGE
PRODUCT
For US
Customers
For EU
Customers
Amazon
Store

Heritage Audio MotorCity EQualizer
Check the full review on the link here!
---
Now we will share what we think are the top 3 best passive EQ plugins you can get for your in-the-box mixing and mastering.
Pulsar Massive
In most mastering studios in the world, Manley Massive Passive EQ is used as part of the mastering process. Pulsar Massive is an emulation of that. In addition to combining the best passive equalizers of the last 70 years into one machine, this machine was designed to have several unique features that give it a sound that is absolutely unmatched.
As a first point, the fully parallel topology of an EQ produces a completely different response than that of a digital equalizer that has the same settings. Unlike a cumulative equalizer, the tonal corrections of a parallel equalizer tend to interact with each other, making it easier to shape the frequency spectrum in a more intuitive and fluid manner.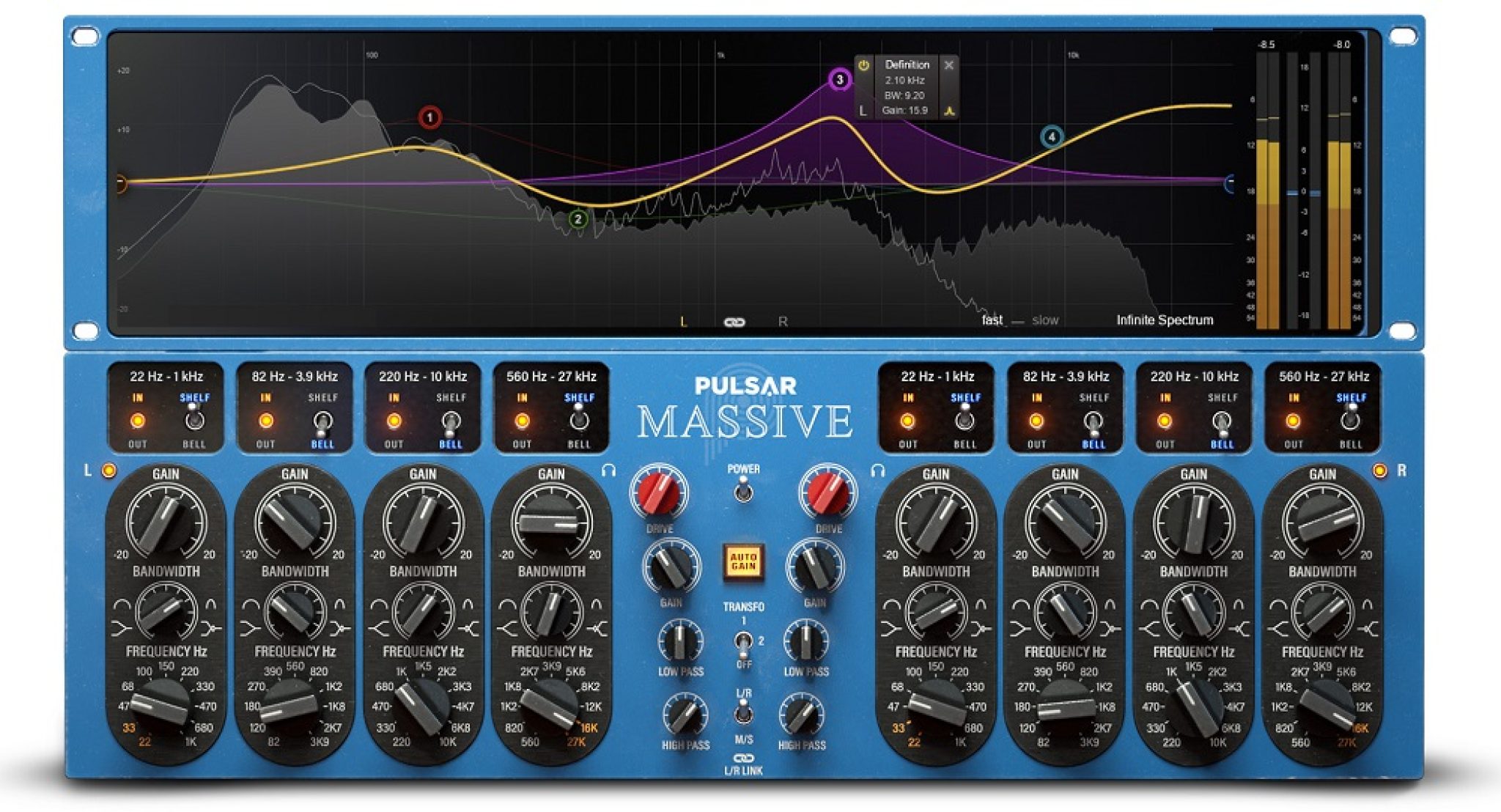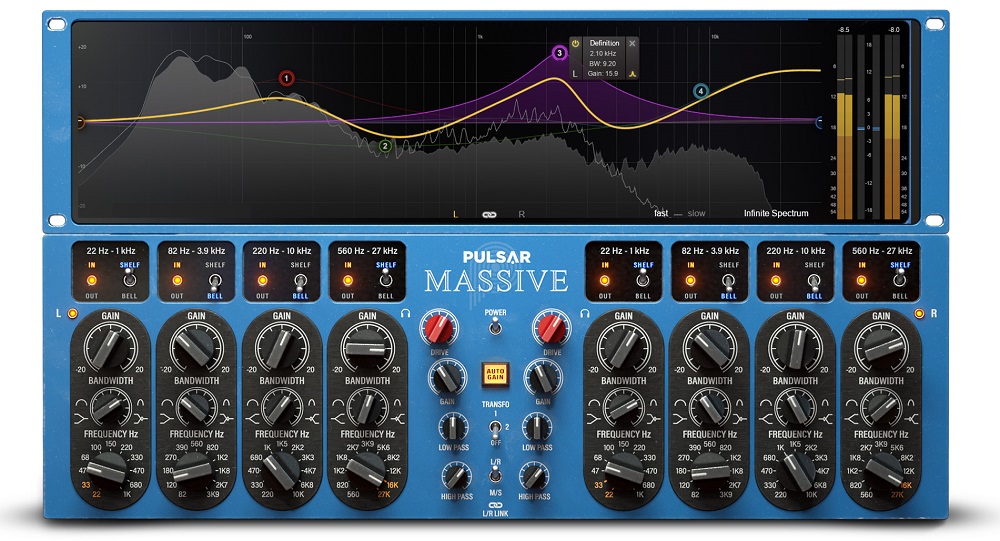 ---
SPL Passeq
In terms of physical and financial weight, the original Passeq hardware is a remarkable achievement of engineering. SPL's Analog Code range includes the Passeq plug-in (VST, AU, RTAS) for those of us with small budgets/rack spaces.
There is an initial intimidation factor associated with the Passeq layout, however, once you become familiar with the essential pattern, you will quickly adapt to it. With the cut filters on the left and the boost filters on the right of the attenuator, frequency bands are split into two groups.
By bringing a digital version of Passeq to life at a very reasonable price, SPL has found a new way of thinking about the hardware of Passeq.


---
NI Passive EQ
In terms of flexibility, the Passive EQ is unmatched. Even at very high settings, it does not seem that you will ever do any damage to the signal when using it as a master buss EQ. Even though experienced engineers typically cut rather than boost frequencies, this type of EQ is ideal for boosting. You can achieve a lovely, subtle saturation in the upper mids when you push it harder.
Passive EQ builds on this basic EQ design in a way that looks suspiciously similar to the revered Massive Passive from Manley. With notched frequencies and a sweepable bandwidth, it features four bands arranged in parallel.


---
Conclusion
We think that we covered all the basics and explained the usage of the passive EQ + we provided you with some choices for hardware units and plugins you can use for your audio processing.
No matter whether you cut or boost frequencies, the passive EQ will bring goodness to the table and help you out in the mixing and mastering session. They all have the same parameters as the active circuit models; select frequencies, Q, boost or cut, and makeup gain – the only difference is built and that's what separates them from the rest.
We will be more than happy to assist you with any questions you may have regarding this topic in the comment section below!