Types of Audio Cables
Introduction
There is a good chance that if you work in the audio industry or are a musician, you will come into contact with different audio connectors or cables. There might be times when you wonder why a particular cable is used since there are so many colorful little wires.
Whether you are connecting your speakers, setting up your amplifier, or plugging in your microphone, audio cables play a crucial role. Different shapes, sizes, and configurations are available for audio cables. The playback and recording industry is dependent on audio cables for a variety of setups, from surround sound home theatre to small home studios to professional studios.
The purpose of this guide is to give you a better understanding of the different types of audio cables commonly found in our homes and recording studios. So stick around and we guarantee that you will learn something that you weren't aware of before.
Analog Cables
An analog cable can be either balanced or unbalanced within this category. In the case of microphones and audio equipment, we will need balanced cables, but instruments like electric guitars will require unbalanced cables. Why is a balanced signal so important? You might be wondering what it means. An unbalanced cable doesn't reduce noise, while a balanced cable does.
Having a balanced cable means that both the positive and negative wires receive identical versions of the signals. Even though the positive and negative wires receive identical versions of the signal, the polarity of the negative wire is reversed. Each wire in the cable gathers noise as it travels along the signal path.
There are no exceptions to this rule, regardless of whether the cable is balanced or unbalanced. As a result, the polarity of the negative wire is reversed before the wires re-combine at the end of the cable. As a result of the opposite polarities canceling each other out, there is no noise in the signal.
It is not always possible to begin with a balanced signal when it comes to electric guitars and other musical instruments. Occasionally, guitar cables become incredibly noisy beyond a distance of 20-25 feet. The signal needs to be converted using a direct box (also known as a direct injection). So let's check the most common analog cables below.
TS Unbalanced Cables
A TS cable, or tip-sleeve cable, is more commonly called a guitar cable or an instrument cable. These cables have two conductors and are unbalanced. With TS cables, the signal is connected to the tip of the wire, while the ground is connected to the sleeve, with the TS indicating the unbalanced connection point.
Connecting guitars, amplifiers, mixers, and other unbalanced equipment to these cables is typical. Instrument-level signals are transmitted, not line-level voltages. Pro audio applications typically use 1/4 inch jacks, but consumer audio products like earbuds can also use 1/8 inch (3.5mm).
As an alternative to speaker cables, 1/4 TS cables can also be used as connection cables for amplifiers and speakers. The speaker cable is commonly misunderstood as an instrument cable, but it is constructed very differently. With 1/4 instrument cables, the overall wire inside is smaller and more shielded, enabling them to handle lower voltage signals from guitars and other instruments.
An amplifier-to-speaker cable with a 1/4 connector features a thicker and less shielded wire that is designed to handle high-voltage transfers. Your instrument will likely get significantly noisier if you use a speaker cable instead of an instrument cable.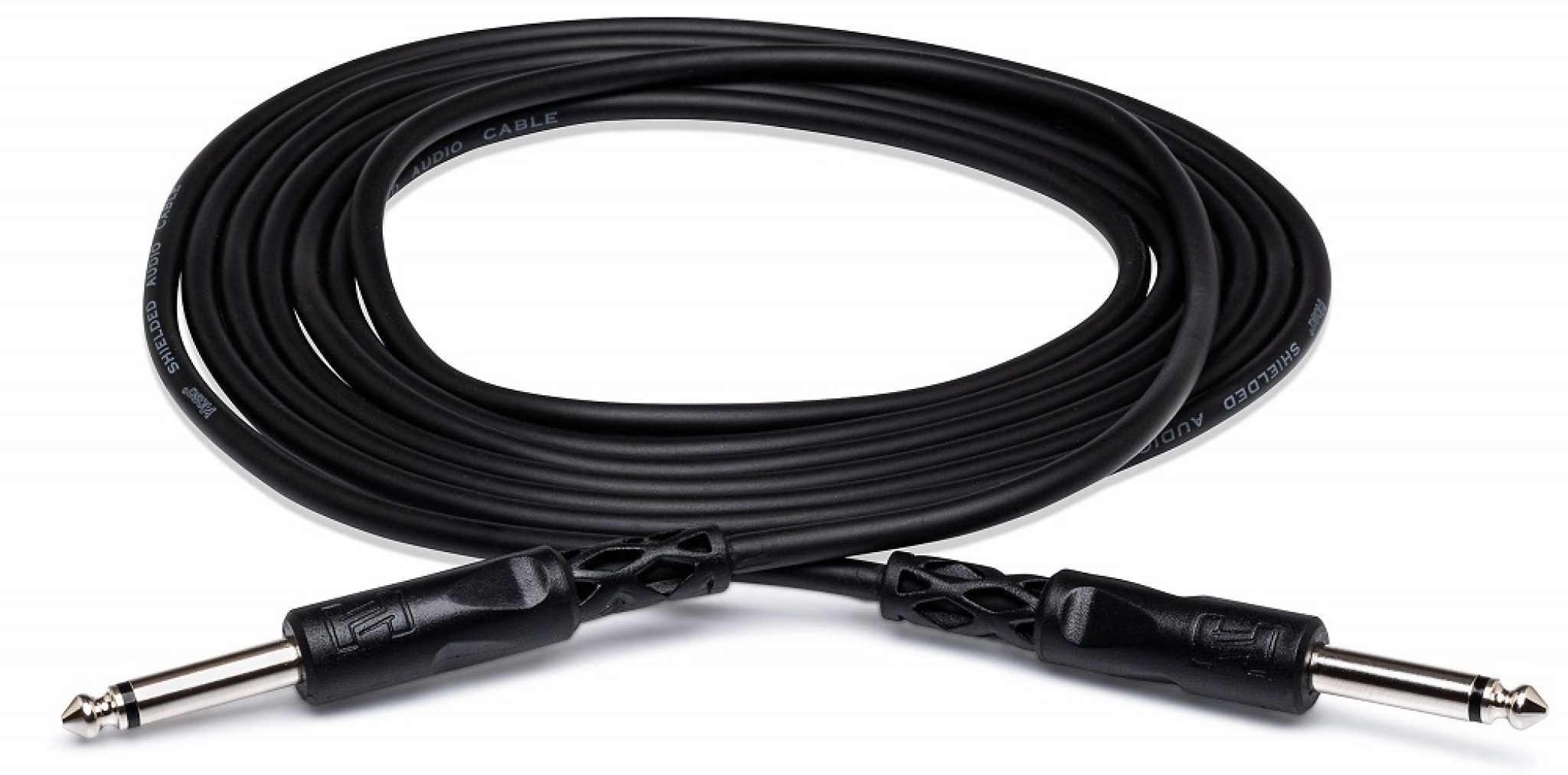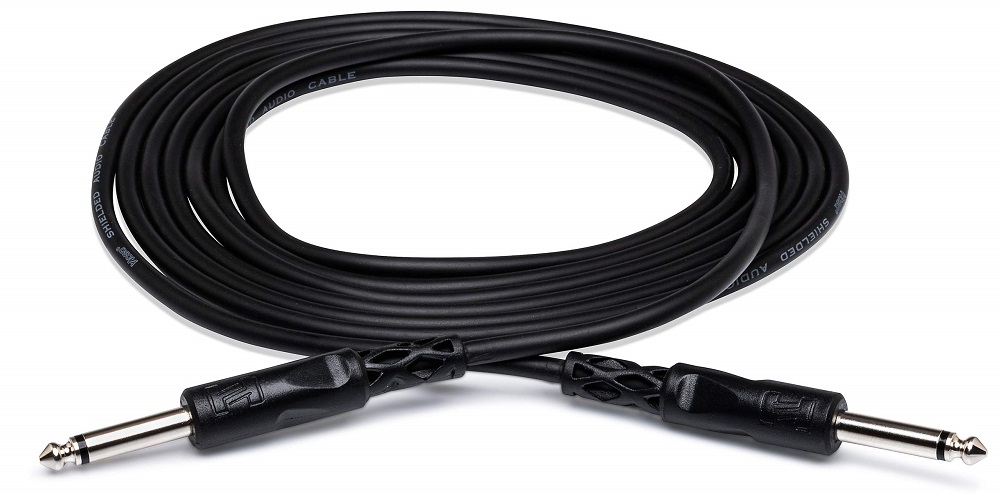 TRS Balanced Cables
The connection head of a TRS cable might look very similar to that of a TS cable, but if you look closely, you'll notice that it has two small strips rather than two. The connectors have three divided spaces on the outside, which makes them Tip/Ring/Sleeve cables.
It is possible to use TRS cables in a balanced or unbalanced manner, depending on how you use them. A TRS cable may be balanced by its positive, negative, and ground conductor wires when it is used with mono equipment, for example.
It should be noted, however, that TRS cables can also transmit stereo audio information, making them unbalanced. Since each conductor wire carries one of two stereo channels, the cable has two stereo channels. Some instruments have TRS outputs on the headphone jack, headphone inputs on the monitors, and audio interface connectors on the mixer.
There are a number of conversion options available for TRS and TS cables. TRS cables can easily be converted to 3.5mm adapters, for instance. In spite of the fact that different-sized jacks have only slight differences in size, they will have unique applications.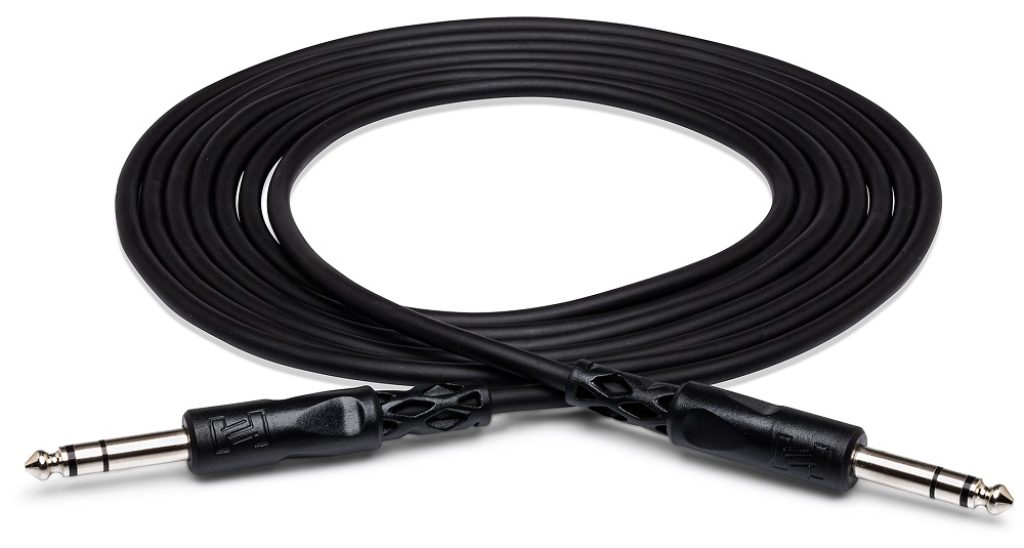 XLR Audio Cables
In the same way that TRS cables are commonly used for audio, XLR cables are used for balanced connections. In contrast to TRS stereo cables, XLR cables are usually used in larger and more expensive pieces of equipment. It is in sharp contrast to TRS and RCA audio cables, which are generally intended for speakers and monitors that are smaller and less expensive.
Three pins and three wires are found within XLR cables, as well as an internal clip to keep the cables from being unplugged. Because XLR cables are balanced alternatives to unbalanced RCA cables, they can go a longer distance, enabling you to extend your speakers further. If you wish to set up your speakers, you will need two cables (one for each speaker).
You can run a stereo signal through an XLR cable just as you can with an unbalanced TRS cable. However, most XLR inputs require balanced mono signals rather than stereo signals, so it's not common to feed a stereo signal through an XLR cable. A male XLR jack has three pins that fit into a female XLR jack with three holes.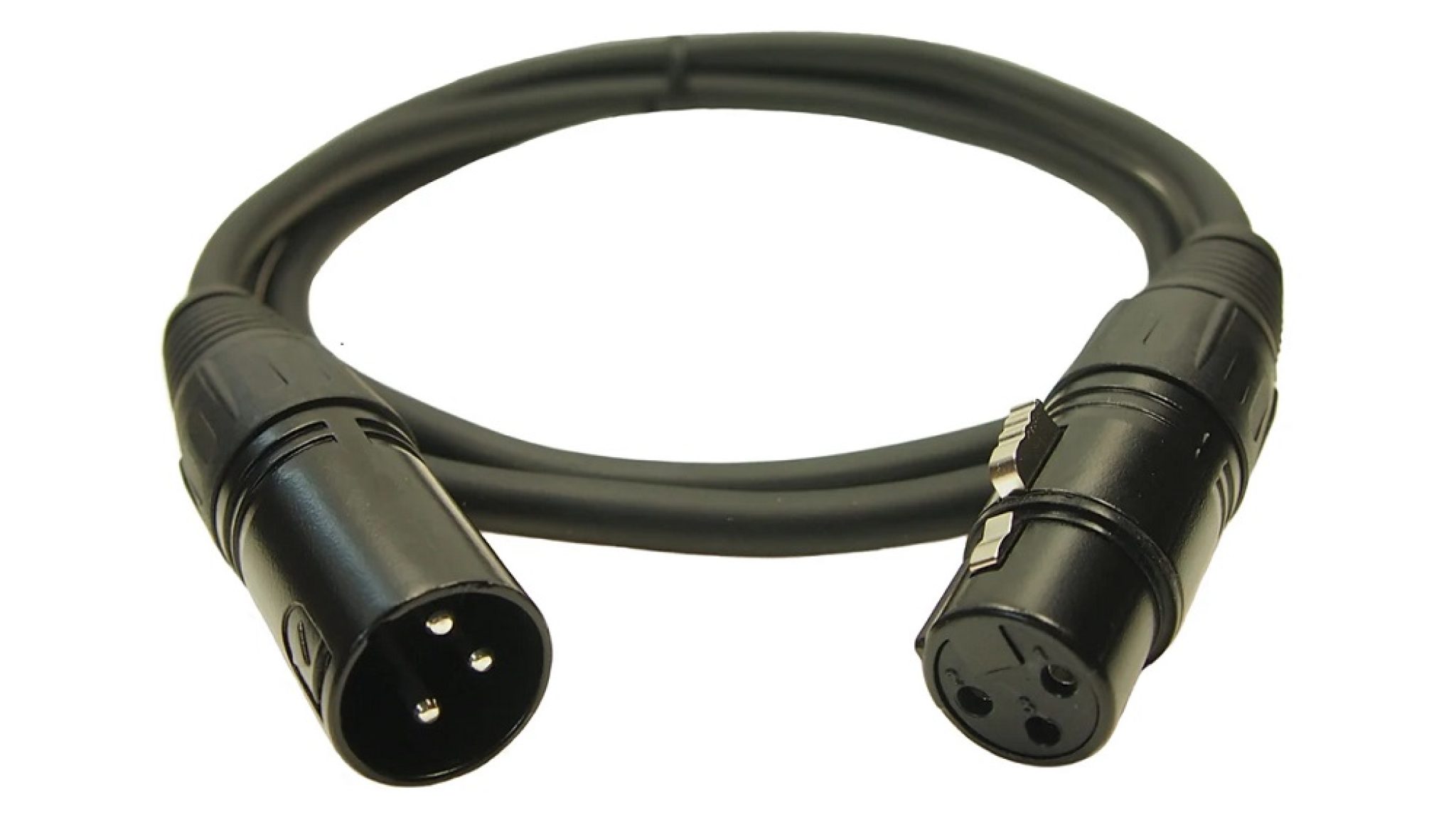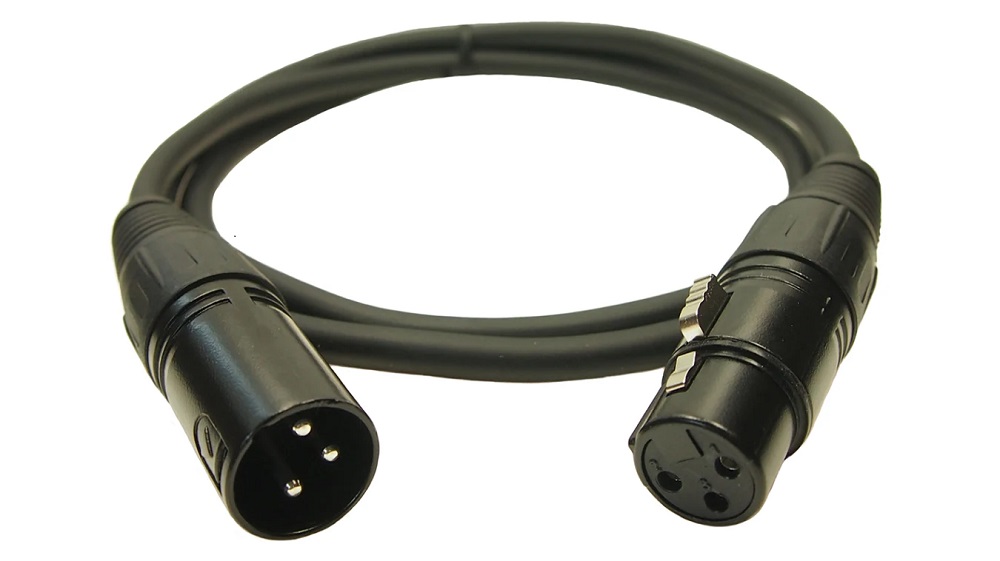 RCA Cables
The RCA cable is unbalanced like the TS cable. This is the traditional 'old' TV hookup cable (red and white) you used to connect your old TV to get sound. For a few musical applications, RCA cables still hold a role even though they are mostly redundant in studios now.
It is probably the most common use of an older turntable in audio setup for the musical field to be connected to a mixer using an RCA cable. As mixers and turntables are usually connected to CDJ players via RCA cables, you'll see them often in DJ setups.
There are a number of devices that are designed to connect with each other via RCA connectors. A number of converters are available, such as XLR to RCA or 3.5mm to RCA, if you have an incompatible device that does not have RCA inputs or outputs.
RCA connectors are a universal means of connecting audio and video devices, so having a converter that can connect an incompatible device allows users to enjoy the benefits of having multiple devices connected together.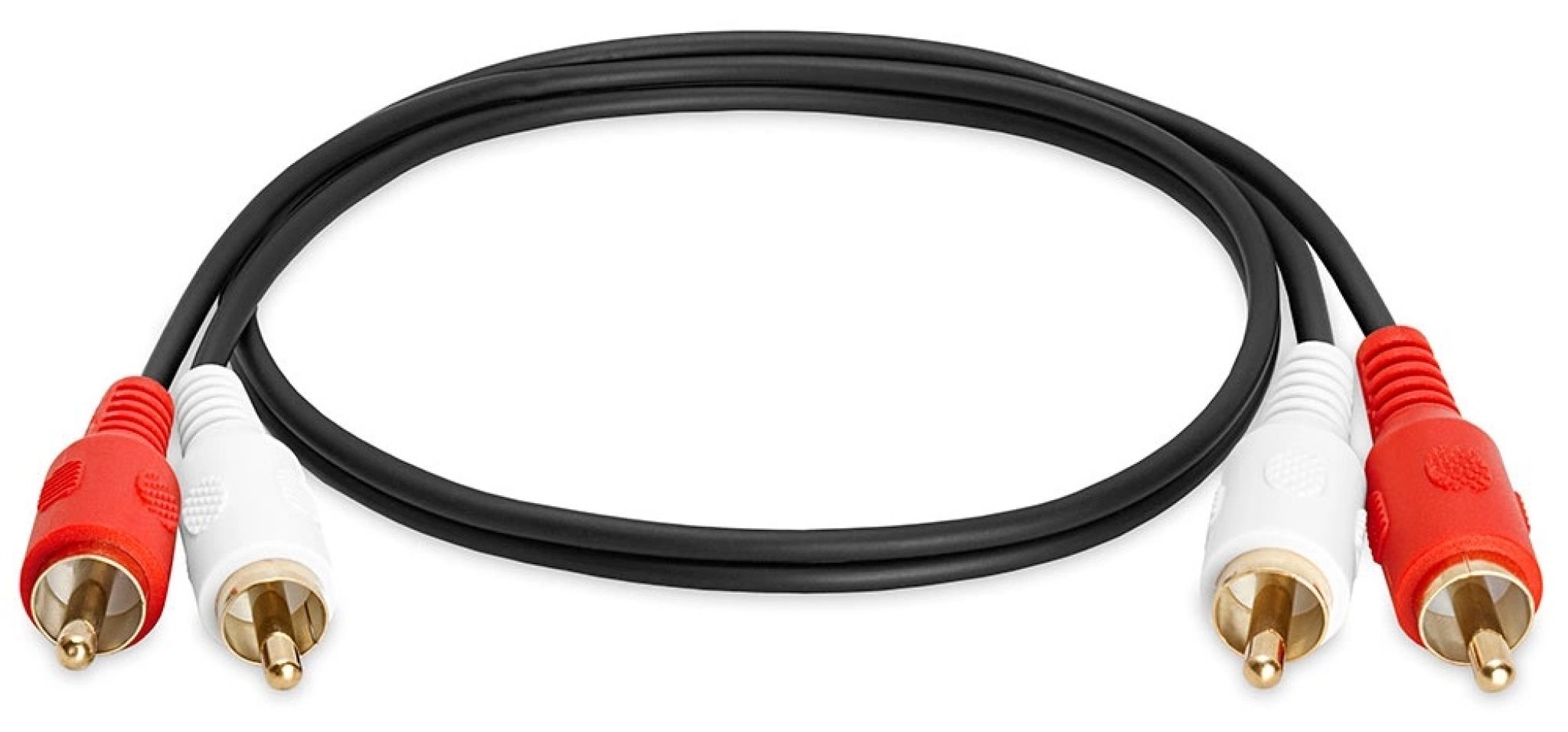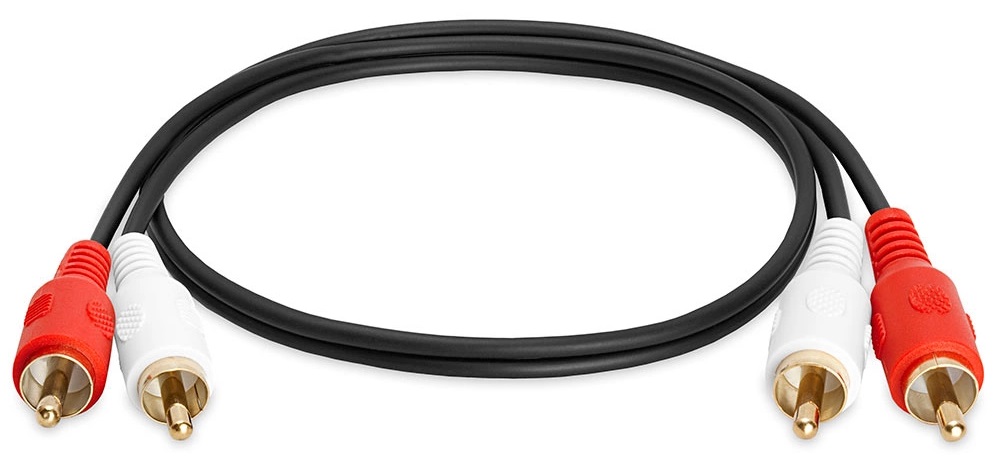 Speakon Cables
Pro audio companies almost exclusively use Speakon cables to connect speakers and amplifiers. In live sound applications, they are typically available with two conductors, but can also be found with four or eight conductors, depending on the system power.
Since Speakon cables lock into place like XLR cables, they are more commonly used in live sound than 1/4 speaker cables. Speakon cables were developed to prevent unbalanced speaker cables and balanced instrument cables from getting mixed up with Speakon cables with XLR connectors and 1/4 connectors.
Since Speakon cables are more rugged and durable than standard 1/4-inch cables, they are often used for stage shows, live performances, and concerts in place of standard 1/4-inch cables. Speakon cables are a type of audio connector invented by Neutrik, which is a company specializing in connectors for the professional audio equipment industry.
They are designed to be more durable and reliable than standard 1/4-inch cables and are capable of carrying a higher current than other types of cables. Pretty common cable if you are working in live environments.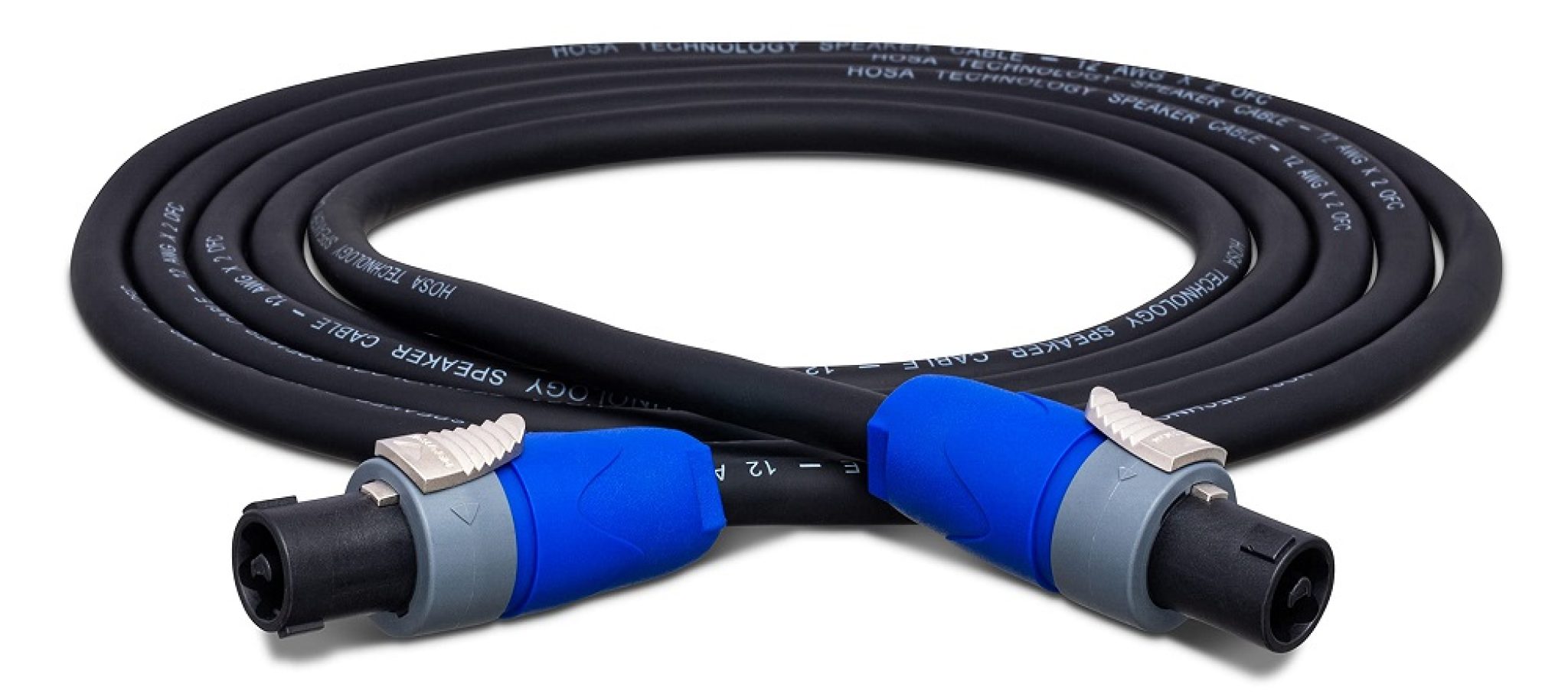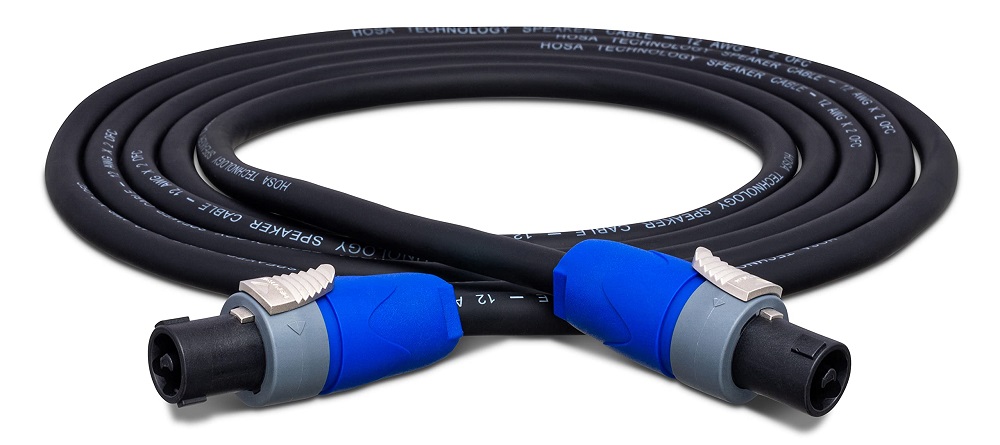 ---
Digital Cables
The term "digital audio cable" refers to an optical cable used to connect digital devices such as DVD players, computers, and video game consoles to receivers, such as home theater systems. In addition to being called TOSLINK or Toshiba link, digital audio cables are usually comprised of cheap plastic and high-grade optical strands. They can range from a few meters to over ten meters in length.
By transmitting LED light, digital audio signals are transmitted between devices using a digital optical cable. A cable should, however, not be bent or have a sharp kink in order to work at its best.
In digital cables, signals are transmitted in the form of pulses of light from the device to the receiver through multiple, small-diameter fibers. There are several polished plastic strands in this fiber optic cable that are resistant to interference from electrical devices and radio frequency interference (RFI).
Digital cables are used to connect devices with optical output ports, such as TVs, to devices with optical input ports, such as amplifiers and home theater systems. The exchange of audio signals can begin once this digital audio connection has been established. Let's look more deeply into each type of digital cable that can be used for professional audio settings.
MIDI Cables
In most cases, electronic musicians and DJs use MIDI cables (Musical Instrument Digital Interface). You may be using a MIDI cable in your home studio to connect your MIDI controller/keyboard to a MIDI interface, which in turn connects to your computer via a MIDI cable.
In the context of your DAW, the function of this connection is to allow you to control virtual instruments. As USB connectors have been introduced to the audio industry, MIDI cables are no longer as frequently used. USB cables are capable of directly transmitting MIDI data to a computer due to their ability to transfer data.
You may encounter a variety of DIN-style connectors, but you are likely to be familiar with the five-pin MIDI variety. MIDI cables are solely used for data transmission, as opposed to the other connectors that we have discussed so far.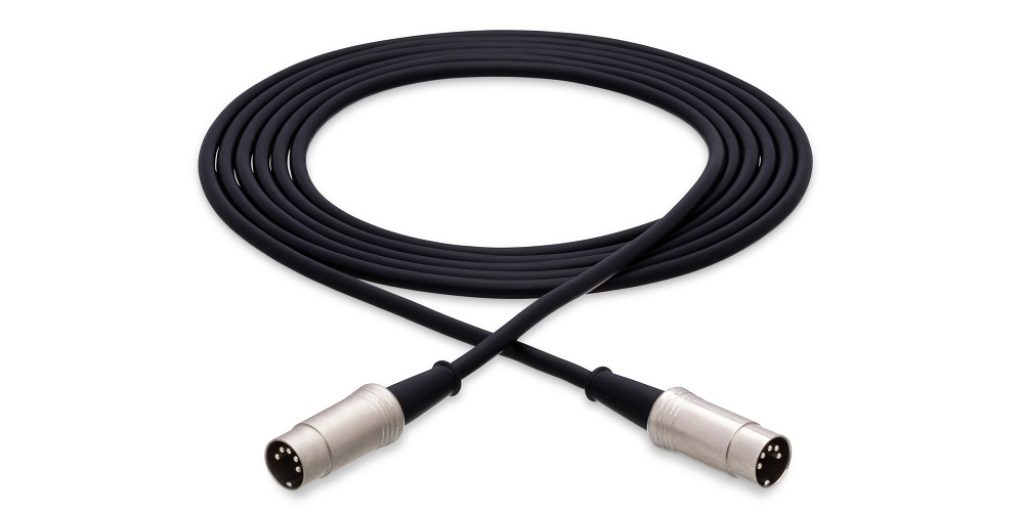 S/PDIF Cables
It is similar to the ADAT jacks in that it uses TOSLINK connectors; however, it does not carry as many channels of audio as the ADAT jacks (Sony/Phillips Digital Interface). The S/PDIF standard is independent of the sample rate, whereas the ADAT standard is locked to either 48 or 96 kHz (if four channels are used).
In general, it depends entirely on the requirements of your hardware to determine which cable you will need. In contrast to audio interface connectors (although this may be ultimately gratuitous, as discussed earlier), there are very few differences in data transfer quality so it should not be a concern when selecting your equipment.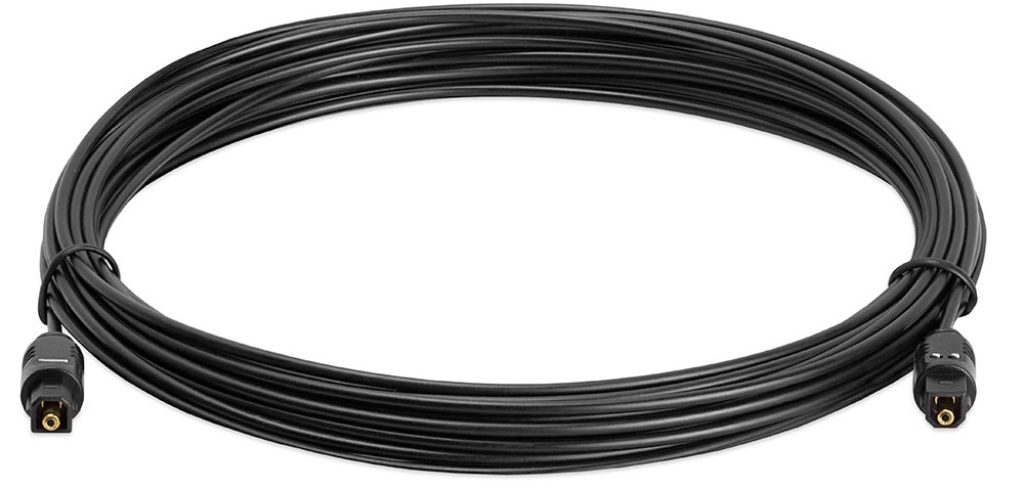 ADAT Cables
An ADAT cable is a digital cable used to connect two pieces of equipment that are compatible with one another. Since ADAT optical interface protocol is used in compatible equipment, these cables are referred to as ADAT cables.
By using an ADAT optical cable, you can transmit up to eight channels of high-quality audio at 24-bit/48kHz. Typically, these are found in studios that require extra preamplifiers or inputs for their audio interfaces. The connector heads used in these optical cables are the same as those used in S/PDIF cables, but they operate according to different protocols.
USB, Thunderbolt, and Firewire cables
In order to transmit digital audio data, USB cables were developed. These devices have largely replaced MIDI cables, transferring MIDI commands and providing power to devices that are powered by the bus. Computers can be connected to digital synthesizers and audio interfaces through these cables. Many times, a USB cable can perform the function of a number of digital audio connections and MIDI cables at the same time.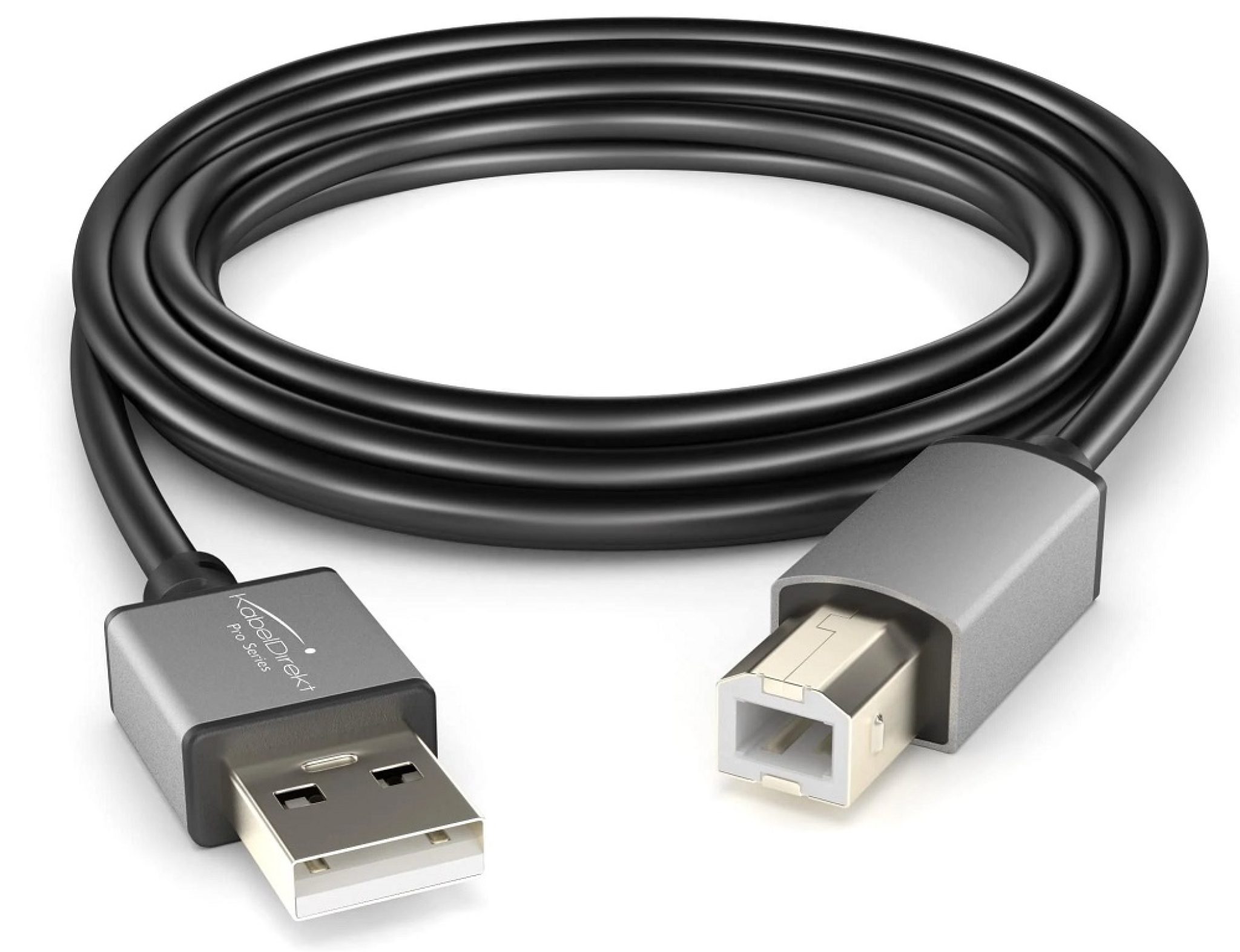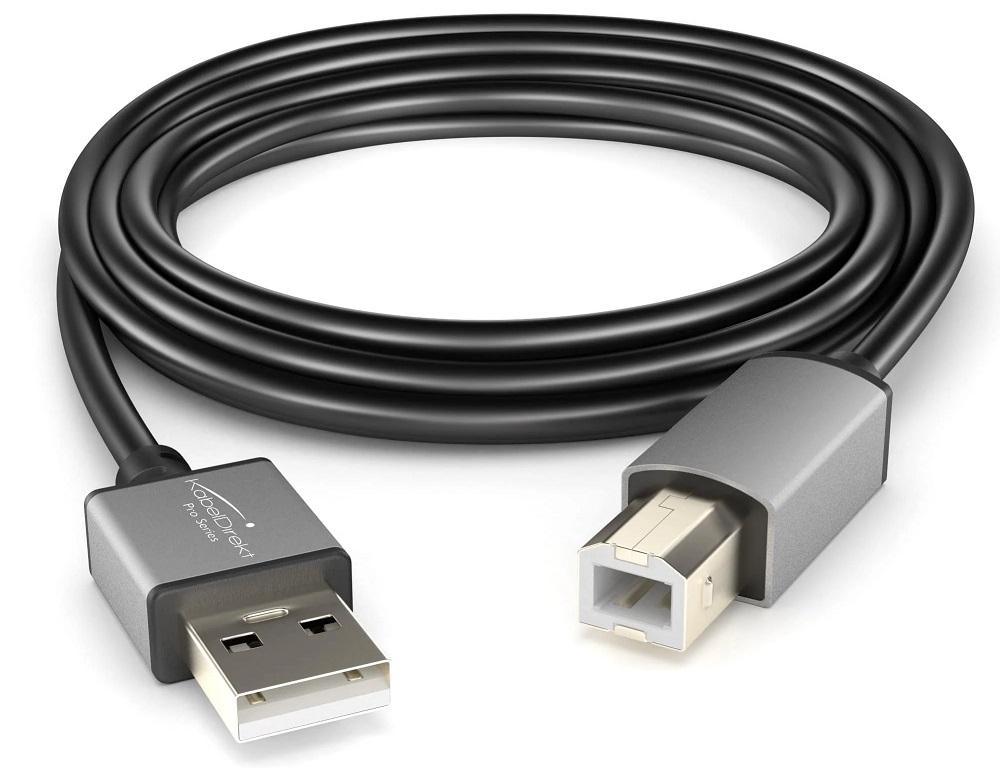 A FireWire cable can be classified into three types, including a four-pin cable, a six-pin cable, and a nine-pin cable. An FW400 connector has four pins and is designed to transmit data at a speed of 400 megabits per second. The six-pin connector is also capable of transferring data at the same speed, as well as supplying DC power. The FW800 with 9 pins has double the speed.


As a result of Apple's efforts, Thunderbolt was introduced back in 2012. These connectors were designed to replace the 30-pin connectors that were previously used by Apple devices. It has become very popular to use these cables to connect a variety of peripherals, especially when it comes to pro audio gear. You have most likely used a Thunderbolt cable if you have used Apple equipment after 2012.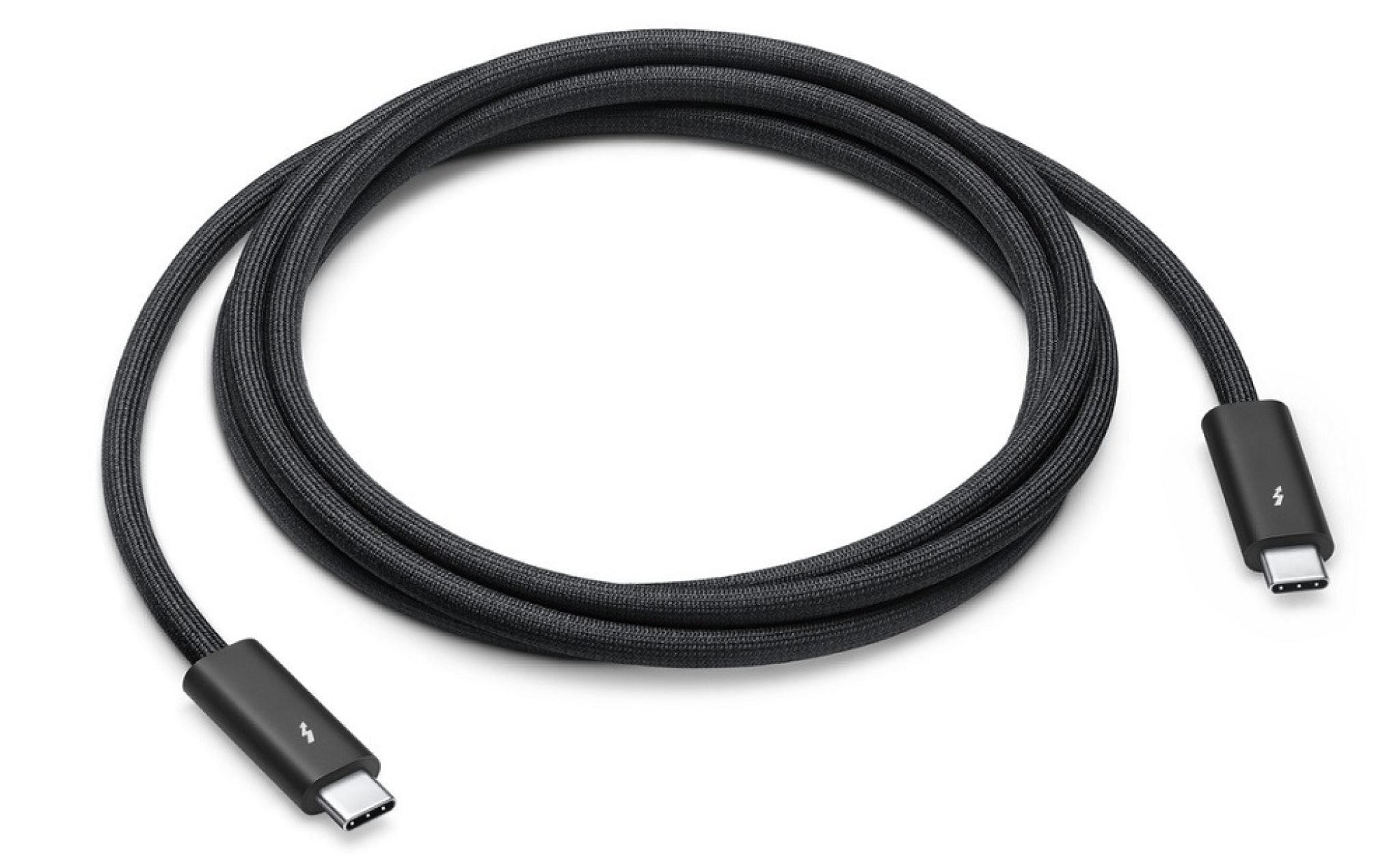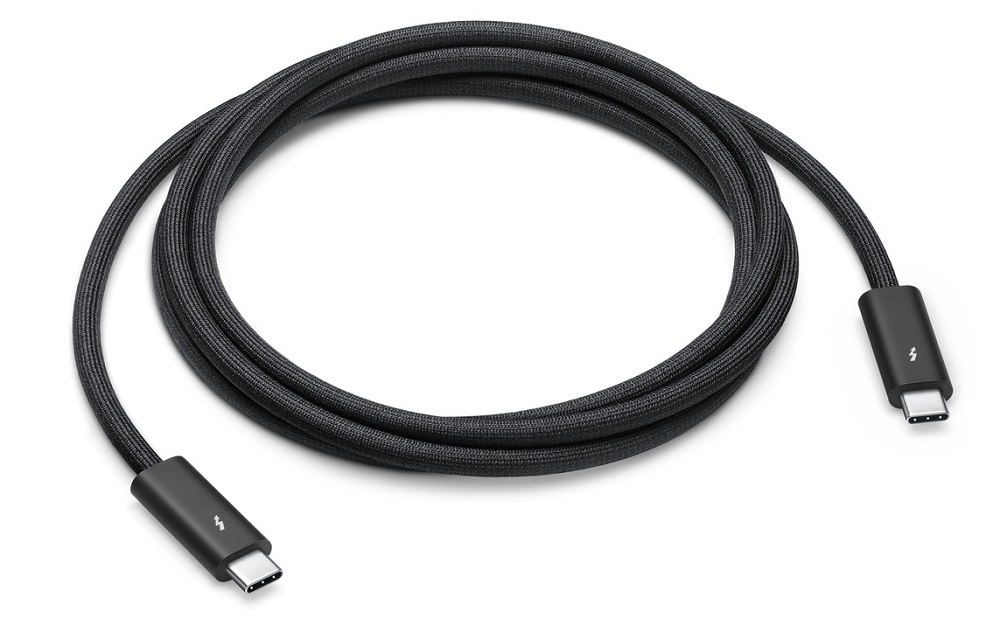 Conclusion
So we provided the most common cables that are found in the audio engineering world in order to clarify what can reach out for in times of need. No matter if you need balanced and unbalanced cables, analog or digital audio cables, we have you covered here.
The audio cable types that we mentioned are the ones that every engineer should have ready in case you face a situation where a client or collaborator brings a unit that requires such connections. All in all, you have a clear image here of what you need to possess in terms of cables.
If you are having any additional questions in regards to our topic here, or you think that we missed some other important cable types, please let us know in the comment section and we will be more than happy to elaborate!