Heritage Audio Tubesessor Optical Tube Compressor



Optical Compressor
Dimensions (W x H x D): 482 x 134 x 153 mm
Weight: 3.364 kg
---
Heritage Audio Tubesessor Review
In this article, we are going to review the latest compressor made by Heritage Audio and that is the Tubessessor. It is clear that the tube compression is much warmer than the VCA and the FET compression, particularly based when it comes to the optical designs – it provides much more natural and smoother results compared to the other two.
Will this is one other tube compressor it's always good to have one more of those in your rack. This is the reason that experienced engineers and producers prefer to have this type of compressor in their arsenal because they will be able to switch between different types and get the desired outcomes based on the types of compression they are using.
When it comes to capturing the warmth and the emotion of our recording, the tube compressor is our go-to type of compression and that's why we are going to look more deeply into this version from Heritage Audio because it is an amazing tube optical compressor. The name Tubesessor comes from the compression circuit that is found in this compressor but also from the dedicated tube saturation that is also added in order to alter the sonic quality.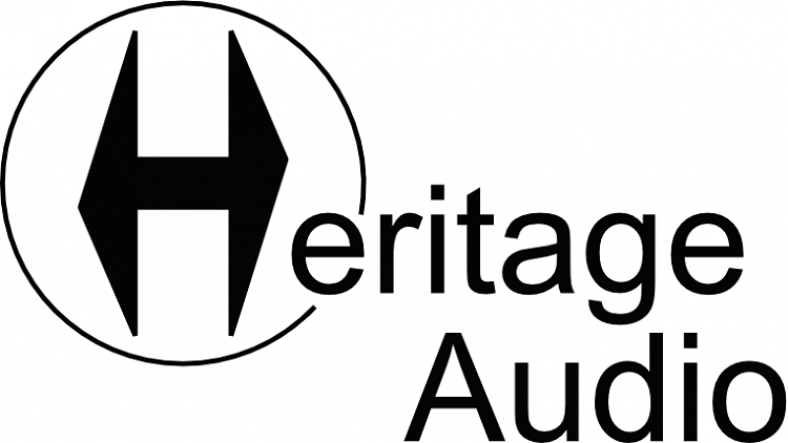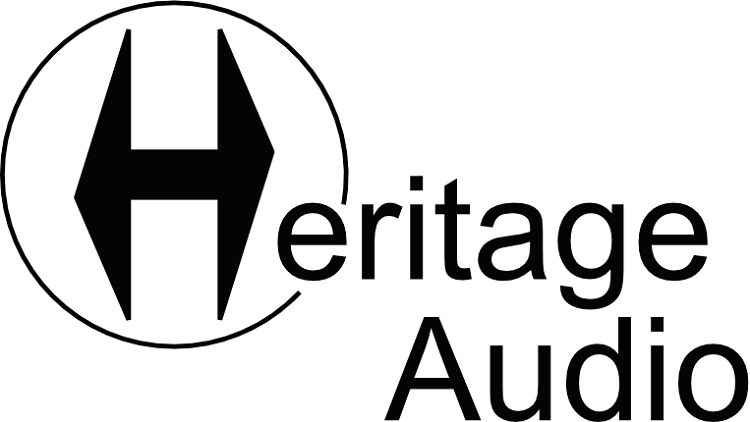 Tubesessor Features
Into this compressor, you will be able to find that top of line components and custom transformers, no matter if they are added to the input or the output stages. Also, the NOS tubes are able to operate at a very high internal voltage, and because of that the device ensures to deliver clarity, depth, and the much-desired headroom that every mixing engineer is after.
This unit is ideally used to warm up subtly recording no matter what kind of signal it is and maintain dynamic control over it. Also, we think that is good to mention that this is a three-unit rack mount enclosure and that it will take as three regular spots in your rack.
Besides the regular compressor units and components that are used inside, one innovative feature is the Tube Saturation Knob that will send the signal through a NOS Raytheon CK5755 double triode tube to saturate it. With the tube saturation knob, you will be able to pick between four different situation settings that include Classic, Mild, Medium, and Hot options.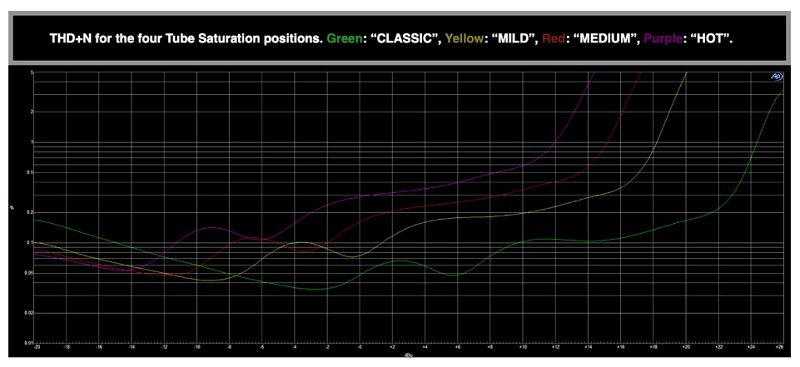 It is pretty obvious how you will be able to use those for different types of saturation. Starting from the softest and most subtle one up to the most aggressive and full-on saturation. In the saturation section of this compressor also it is used dual triode tube that provides probably the best audiophile quality all around. Another good thing to mention here is that the Heritage Audio brand is providing lifetime support for the repair of the NOS tubes so you will be sorted out in terms of that.
Aside from the saturation the usual controls that are found on this compressor are the threshold there is off to -40, the ratio starting from 2:1 up to 10:1, the attack and release are both going from fast to slow, and the gain can go up to +30dB. Besides that, you will also have a sidechain feature and five different options to pick from when deciding which type to use.
There are also two high-pass filters that can help out with bass-heavy sounds from overpowering the compression. Also, there are two mid-band filters that can focus the compression on a particular frequency and a high pass filter that will react to the high-frequency information that is coming from the signal.
When it comes to setting the attack in the release parameters, there are three options to pick from. You can do it manually with a knob control, the results of fixed mode and you can do a combination of two of those. Another useful feature that the Tubesessor has is that you can connect two units with Link Jack and you can process stereo signals using a signal control panel.
In terms of visual help, there is a large VU meter that will make it easy for monitoring. The meter shows the input, the gain reduction and the output which will assist you visually with the compression and the user will always be aware of what is actually happening in terms of compression.


Tubesessor Brief Features
Optical compression detection
All tube-based amplification stage
Fully transformer-balanced input and output
Tube Saturation section
Large, user-friendly control set
Extensive Attack and Release control
5 Sidechain Filter settings
Big, informative VU meter
Premium NOS tubes
Mil-spec build quality
---
Why You Need The Tubesessor
So why do you need this compressor – it is very simple, this is a compressor that has a lot of different features that are not commonly found on a compressor and that is something to really think about when you are at the stage of purchasing one. Besides the regular optical compressors, this one brings more to the table and that is something that separates it from the bunch.
We really like how the vocals and bass benefit from this compressor, and in the manual you will be able to find all the different methods of how to connect and properly use this compressor to get the maximum out of it. All in all, this is a great compressor and we highly suggested it to everyone that is at the stage of purchasing one. The sound is fantastic the price is standard for this type of compressor and if you are familiar with how Opto compressor sound you will see that this one is totally worth it.
Heritage Audio Tubesessor Review
Heritage Audio has decided to produce an optical tube compressor to see just how they can improve on and expand a classic.
Positives
Upgraded Features
Saturation Knob
Great for Vocals and Bass
Great Sidechain Features
Conclusion
When it comes to building nice units, Heritage Audio is there for you and this is another unit that actually satisfies the needs and gives us everything that we are looking for. With a price of around 2500 dollars, you will be getting a workhorse that you can use for the days to come on many different sources that will require compression. Besides that, the saturation will be doing so much for you that you will constantly use this compressor even on sources that are not in need of compression.
If you are having any additional questions about this compressor, please shoot us a comment below or reach out to the Heritage Audio customer service page and you will get more in-depth answers before your purchase!