Best Studio Monitor Amplifiers
Introduction
As we already covered the topic of passive studio monitors and passive speakers, it is time to look into the next unit that is of crucial importance to them – the power amplifiers. If you are using active monitors, this article might not be for you when it comes to studio usage, but if you are having passive speakers and you want to connect them in your living room for audiophile purposes, stay where you are.
Hi-Fi speakers require a power amp that can boost the sound quality and have volume control to the point where your speakers will be fed with proper audio signal power and deliver the maximum. So let's begin with our topic here and then we will provide you with some models that you can go for.
What is Power Amplifier?
The power amplifier is an electronic device that increases the magnitude of a signal's power. Speakers, headphones, RF transmitters, etc., are driven by the high power of the input signal. It is used as the final amplifier block in a chain, unlike voltage/current amplifiers, which drive loads indirectly.
There is a threshold at which a power amplifier will accept an input signal. As a result, instead of sending the raw audio/RF signal directly to the amplifier, it is pre-amplified using current/voltage amplifiers and then passed as input to the amplifier after modification.
Microphones are used as input sources in this case. The power amplifier cannot handle the magnitude of the signal from the microphone. As a result, it is first pre-amplified, in which its voltage and current are slightly increased.
An aesthetic adjustment is made to the audio waveform after it passes through a tone control and volume control circuit. An amplifier passes the signal through a speaker and the output of the amplifier is fed back to the amplifier. Now let's check the three different power amp types and some important features about them.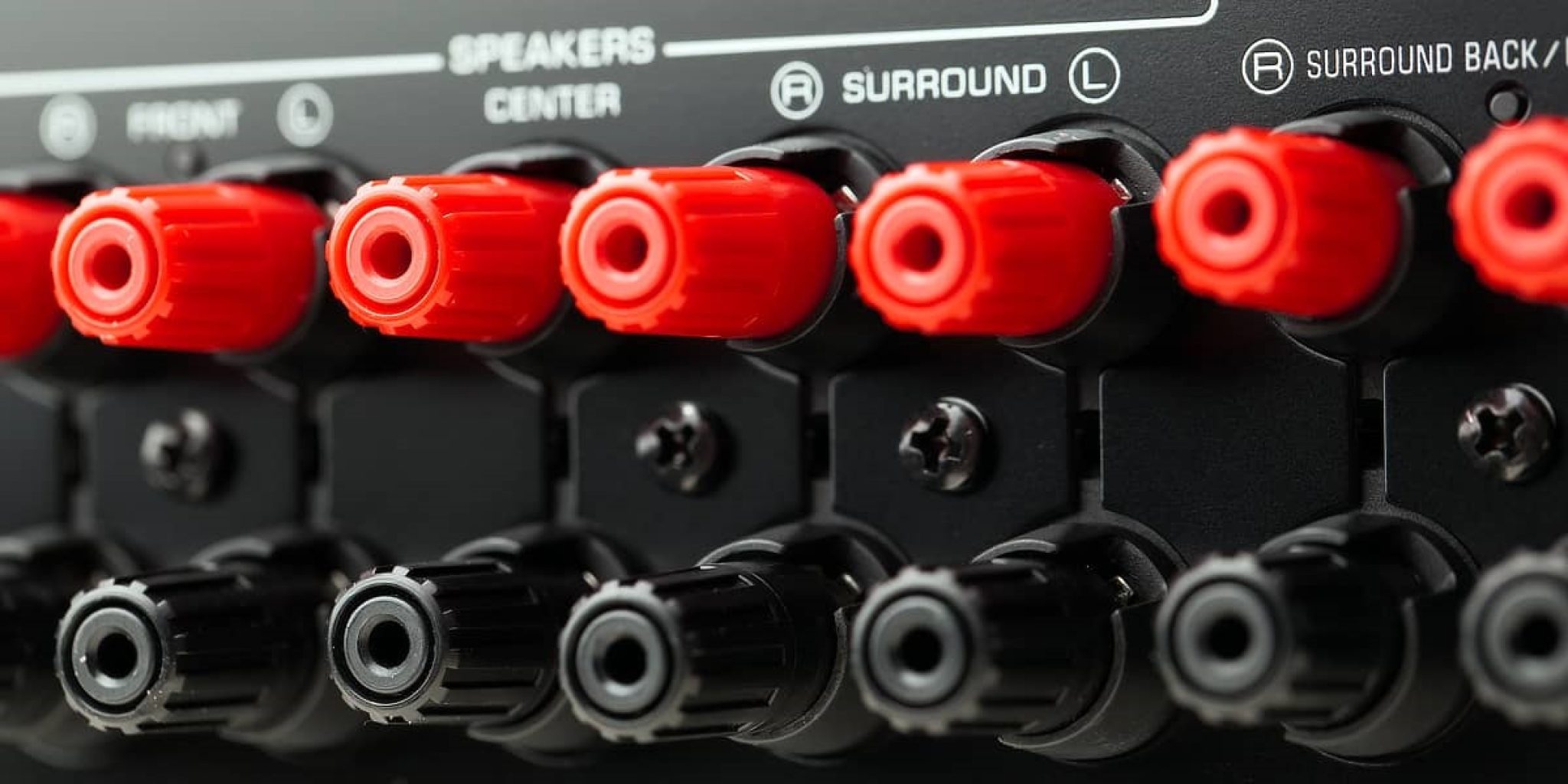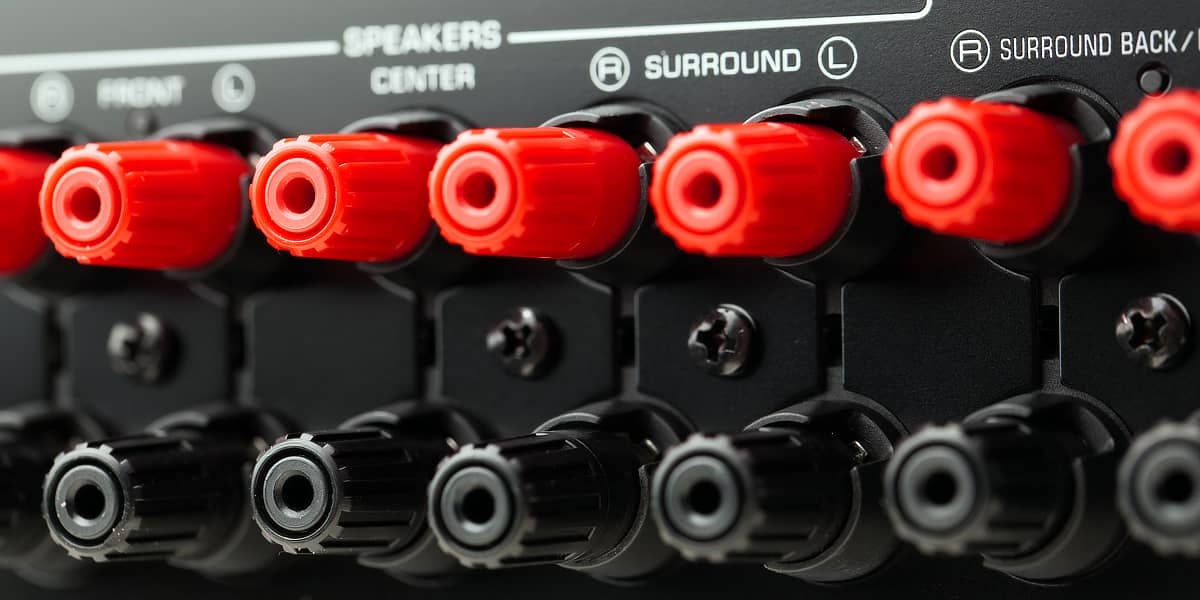 Audio Power Amplifiers
The purpose of these power amplifiers is to increase the amount of power of a weaker audio signal. These amplifiers are used in televisions, mobile phones, and other speaker-driven circuitries. Audio power amplifiers produce outputs ranging from a few milliwatts (such as headphone amplifiers) to thousands of watts (such as Hi-Fi amplifiers and home theater amplifiers).
RF Power Amplifiers
In order to transmit wireless signals over long distances through the air, modulated waves must be sent through the air. Transmission of signals is accomplished with the aid of antennas, whose range is determined by the magnitude of the power of the signals fed to the antenna.
Antennas are required to transmit wireless signals at thousands of kilowatts of power for wireless transmissions like FM broadcasting. For the transmission of modulated waves over a distance sufficient to reach a given distance, Radio Frequency Power amplifiers are employed.
Power amplifiers for DC power
PWM (Pulse Width Modulated) power amplifiers amplify the power of PWM signals. To drive motors or actuators, these systems require high-power signals. Actuators feed DC motors or microcontroller systems with amplified signals from microcontroller systems.
---
When you are at the stage of picking your power amp, you need to look into some specifications in both the amp and the speakers you have or you plan to purchase. You will get the best outcome when these specs are matched and you will keep your units from frying each other and save yourself from some headaches.
A matching amplifier and loudspeaker are essential. You should first make sure that the speaker power and impedance are matched. Your equipment should have already been taken care of if you bought a set from an authorized audio outfitter. Any questions you may have can be answered by calling them.
There is a W (Watts) rating on the back of the loudspeaker. When it comes to powering passive speakers, this is extremely important. A loudspeaker's specifications will usually tell you what amplifiers are recommended based on their power output.
You may use an amplifier whose power is between the RMS value of the passive loudspeaker and double its RMS value if you do not have the spec sheet for the passive loudspeaker. A suitable amplifier would provide between 350 RMS and (2 x 350 W RMS) or 700 RMS watts in this example.
As a result of the impedance of the speakers, the amplifier is affected by how much load they are placed on it. It is common for loudspeakers to have an impedance of 8 ohms, while some have an impedance of 4 ohms. The impedance will have a significant impact on the power delivery of the amplifier. When connecting your amplifier to speakers with an impedance of 4 ohms or less, you should be careful to avoid damaging the amplifier.
Since now we believe you are familiar with some basics of the power amps, we will give you some models that you can pick from and direct purchase links if you decide to go with some of these amps.
1. ART SLA-1 100-watt Power Amplifier
Rackmountable, two-channel power amplifier, the SLA-1 from ART is designed for use in recording studios. There is a wide frequency response, as well as minimal noise and distortion, resulting in the high-quality audio output. A five-way binding post output is provided on the front panel, in addition to XLR and 1/4″ input connectors.
SLA-1 comes with a ground-lift switch for eliminating hum caused by ground loops and can be used in stereo or bridged mode. In addition to short circuit protection, overload protection, and overheating protection, the unit features full protection circuitry.
It is important to note that if any fault is detected, the amplifier will automatically disconnect the outputs and resume normal operation once the fault has been corrected. With the SmartFan cooler system, you will enjoy quiet fan-assisted convection cooling.


Features
100 Watt RMS at 8 Ohm per channel
130 Watt RMS at 4 Ohm per channel
260 Watt RMS at 8 Ohm bridged
Frequency range: 10 Hz to 40 kHz +/- 0.5 dB
CMMR: > 60 dB (typical @ 1 kHz)
THD: < 0.05%
ART SLA-1 100-watt Power Amplifier
As far as I am concerned, the ART SLA-1 is a reliable and compact power amplifier that outputs clean and consistent power. This monitor provides enough power for most studio monitoring setups with its 100-watt rating per channel. It's solid build quality and simple controls make it easy to use and integrate into studio environments.
Positives
Good Design
Clean Power Output
Basic Controls
IMAGE
PRODUCT
For US
Customers
For EU
Customers

ART SLA-1 100-watt Power Amplifier
---
2. Behringer A800 800W 2-channel Power Amplifier
Designed for professional recording studios or for home use when the highest quality sound is required, the A800 power amplifier is a versatile, high-efficiency 800W Class D amplifier. In addition to XLRs, TRSs, and RCA connectors, the device offers a wide range of connectivity options.
In addition, the Behringer A800 power amp is equipped with silent convection cooling technology, which helps keep studio noise levels as low as possible. A800 features high-precision level meters and clip indicators, making it easy to monitor performance. It is also compatible with almost any passive speaker, including studio monitors, because of its ultra-low impedance design.
There has been an overwhelming response from audio engineers around the globe who have been impressed by the A800's performance as well as surprised by its affordability. This amplifier is capable of delivering two times 400 watts (4 ohms) and one time 800 watts (8 ohms) in bridged-mono mode.
The A800 exhibits massive headroom for the most accurate reproduction of audio. With its advanced convection cooling technology, the A800 provides stable, noise-free operation – while its servo-controlled design makes it suitable for driving a variety of passive speaker systems.


Features
Convection-cooled for silent operation (no fan)
Protection circuits for DC resistance and overheating per channel
Fast-response switching power supply with high efficiency
Output Power: 2 x 400 W at 4 Ohm / 2 x 220 W at 8 Ohm / 1 x 800 W at 8 Ohm (bridged)
Inputs: 2x XLR, 6.3 mm TRS, RCA
Outputs: 2x Speaker Twist and screw terminals
Behringer A800 800W
With the Behringer A800, you can monitor and reinforce live sound in the studio or on a stage. Featuring an 800-watt power rating, it provides ample headroom for driving speakers. Due to the built-in protection circuitry and fan cooling, the A800 operates reliably over a long period of time. We saw it on stage and besides its amazing looks, it performed amazingly.
Positives
Suitable for Many Applications
Amazing and Ample Headroom
Built In Protection and Fan
Negatives
Quality lacking compared to higher-end amps
IMAGE
PRODUCT
For US
Customers
For EU
Customers
Amazon
Store

Behringer A800 800W 2-channel Power Amplifier
---
3. Avantone Pro CLA-200 Studio Reference Amplifier
In its Classic A/B design, the Avantone Pro CLA-200 Studio Reference Amplifier offers classic sound quality. A toroidal transformer linear power supply and generous VU meters are among Avantone's special features on this amplifier. It can power medium to large studio speakers with over 200 watts per channel, in a standard 2U rack mount chassis. Convection cooling makes the CLA200 compatible with monitors in the same room without causing any noise.
With its high power output and quiet fan, the CLA-200 Studio Reference Amplifier is ideal for studio environments. It is capable of delivering 208 watts into 8 Ohms during testing and running at a third power without developing any thermal problems.
As a companion to the CLA-10 studio monitors, the CLA-200 is capable of handling any speaker load that music production now is demanding. A studio seeking an open, transparent, and distortion-free sound should look no further.
With its dynamic, high output, high resolution, full-range design, the Avantone Pro CLA-200 studio reference amplifier is built for the modern studio environment. The Avantone CLA-10 Studio Reference Monitors were complemented by a 2U convection-cooled chassis that included no compromise components. A passive studio monitor with a serious dynamic range can be used with this product.


Features
Class AB
Power: 2 x 300 W at 4 Ohm, 2 x 200 W at 8 Ohm
Bridged Mono: 500 W at 8 Ohm
Frequency range: 20 – 20,000 Hz
Signal to noise ratio: > 94 dB
THD: < 0.1%
Avantone Pro CLA-200
A reference studio amplifier for accurate monitoring, the Avantone Pro CLA-200 offers clean and transparent amplification. It offers enough power to drive studio monitors with precision thanks to its 200-watt rating per channel. As a result of its Class A/B amplifier design, the CLA-200 produces high-fidelity sound with low distortion. We saw it in a studio paired with CLA10 speakers and the sound was impeccable.
Positives
Transparent and Clean Amping
Drives the Speakers Without Problems
Class A/B Amp Design
IMAGE
PRODUCT
For US
Customers
For EU
Customers
Amazon
Store

Avantone Pro CLA-200 Studio Reference Amplifier
---
4. Stewart Audio PA 50B 50W Studio Power Amplifier
Its design meets the demanding requirements of low power consumption, high efficiency, and extended duty cycles within a very compact half-rack package.
This amplifier is ideal for high-quality commercial, industrial, and Pro Audio sound installations due to its low cost, lightweight design, and convection cooling system. A flexible configuration allows for bridging to mono for increased power, as well as the ability to accept balanced or unbalanced signals through 1/4″ TRS inputs.
Among the main specifications of this unit, we can note that each side has a power output of 50 watts. This unit is equipped with a Class AB amplifier and has a frequency range of 20Hz to 20kHz. A maximum of 25 watts of stereo power can be applied to a four-ohm load, 50 watts of stereo power to a four-ohm load, and 100 watts of bridged power to a four-ohm load.


Features
Number of Channels: 2
Power Class: Class AB
Watts/Side @ 8 ohms: 25W
Watts/Side @ 4 ohms: 50W
Watts Bridged: 100W @ 8 ohms
Cooling System: Convection Cooled
Stewart Audio PA 50B
Compact and lightweight, Stewart Audio PA 50B power amplifiers are designed for studio monitoring. With a power rating of 50 watts, it is suitable for small to medium-sized studio settings. PA 50B offers high energy efficiency and low heat dissipation due to its Class D amplifier technology. Various input options and protection circuitry are also included for convenience.
Positives
Lightweight and Compact
Amazing Class D Technology
Protection Circuitry
Negatives
Not good for higher volume levels.
IMAGE
PRODUCT
For US
Customers

Stewart Audio PA 50B 50W Studio Power Amplifier
---
5. Samson Servo 600 Power Amplifier
Power amplifiers from Samson like the Servo 600 are capable of driving multiple speaker chains or large format speakers. This rack-mountable unit offers exceptional clean output with very low distortion and is able to be operated in stereo or bridged modes.
An RCA and 1/4″ connector are provided for signal input. An output connector is a five-way binding post and a 1/4″ connector. Adjustments can be made at the individual signal level, for each channel.
A number of protection features are built into the Servo 600. In addition, dual variable-speed cooling fans prevent overheating, overloads, and faulty wiring conditions from damaging the system. It is easy to restart the circuit breaker after an overload due to its resettable circuit breaker. There are also LED meters for monitoring output levels and the status of the protection system.


Features
Rugged servo-controlled 2-space 19″ rackmount stereo/mono power amp.
300 watts per channel @ 4 ohms (stereo)
600 watts into 8 ohms (bridged mono mode)
20Hz to 50kHz frequency response for maximum sonic performance
Electronically balanced 1/4″ inputs plus RCA connectors
1/4″ and binding post outputs
Samson Servo 600 Power Amplifier
As far as I am concerned, I have found the Samson Servo 600 to be one of the best power amplifiers available on the market today for both studio monitoring and live sound applications in this price range. This unit provides ample power to drive a variety of speakers, thanks to its 300-watt power rating per channel. Durable and safe operation is ensured by the Servo 600's robust construction and comprehensive protection features. Amazing amp!
Positives
Very Versatile
Ample Power Output
Amazing Design and Features
IMAGE
PRODUCT
For US
Customers
Amazon
Store

Samson Servo 600 Power Amplifier
---
6. Amphion Amp700 Stereo Power Amplifier
You can get the maximum performance from your Amphion monitors with the Amphion Amp700, which delivers rock-solid control and high-resolution performance. Two 350 Watts per ohm are provided by the Amp700, and two 700 Watts per ohm are provided by the Amp700 so that there is plenty of headroom for the highest performance level. Due to the buffer stage, the Amp700 is highly suitable for all Amphion speaker models/applications.
This amplifier provides a tight, fast, highly resolving signal with unbelievably clear audio. In addition, Amphion offers a proprietary buffer stage designed in-house for extra sonic superiority in audio equipment. This studio monitor amplifier will deliver maximum performance from your studio monitors.


Features
Supplies you with 2 channels of low-distortion, Class D amplification
Proprietary, in-house-designed buffer stage ensures unmatched sound quality
Meticulous sonic matching and top-shelf components
Resilient rackmountable aluminum enclosure
Rugged Neutrik SpeakON connectors
Amphion Amp700 Stereo Power Amplifier
I consider the Amphion Amp700 to be a high-quality stereo power amplifier specifically designed for professional studio monitoring. Due to its 350-watt power output per channel, it delivers accurate and detailed sound reproduction with ample headroom and dynamic range. High-quality components and a minimalist design make the Amp700 transparent and neutral.
Positives
High-Quality Amp Design
Great Headroom and Dynamic Range
Minimalist Design
IMAGE
PRODUCT
For US
Customers

Amphion Amp700 Stereo Power Amplifier
---
Conclusion
We hope we delivered all the points for you to understand what are power amps and why you need one for your passive monitors. Be careful and read everything when you are pairing your speakers with your amps and you will be good to go.
When it comes to our best pick from these 6 models, we will lean towards the Samson Servo 600 as we found a good ratio between price and quality/features it gives.
If you are having any questions in terms of this topic, please let us know in the comment section below and we will be more than happy to talk with you about it. Now pair your set and enjoy your sound!