API Select SV14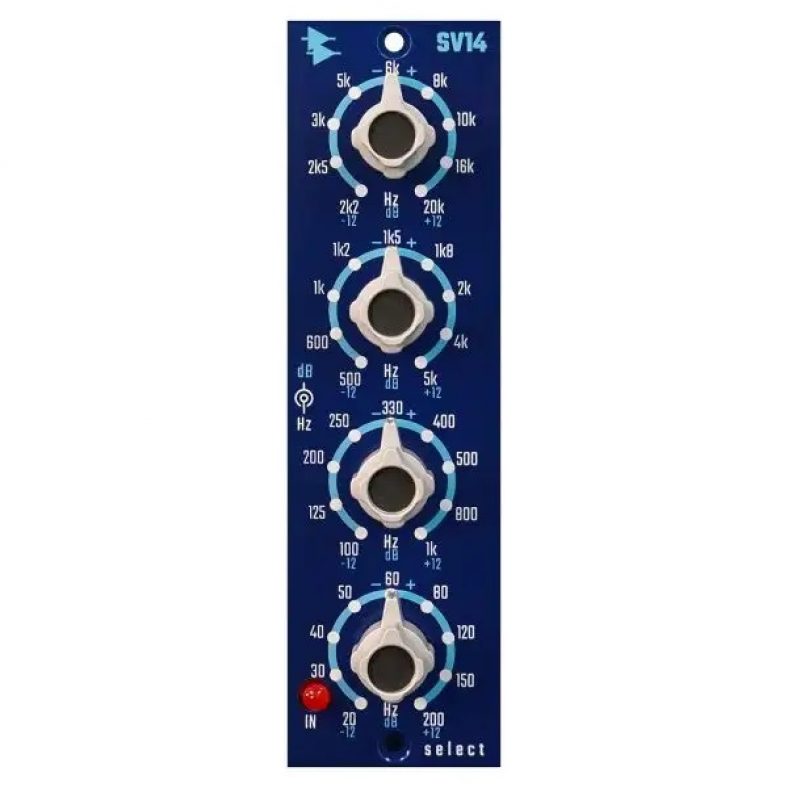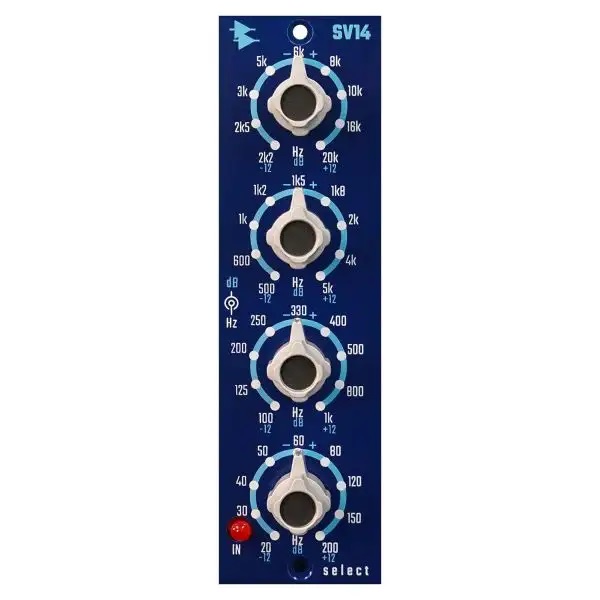 Based on the classic APSI 562 EQ
Continuous control of frequency and gain
12 dB boost/cut per band
---
API Select SV14 Review
About the Developer
Automated Processes Inc. started building broadcast consoles in 1968 by Saul Walker. Eventually, the company's products found favor with recording studios, resulting in a series of industry-leading innovations (such as the 500 Series module, the first VCA, and computerized console automation).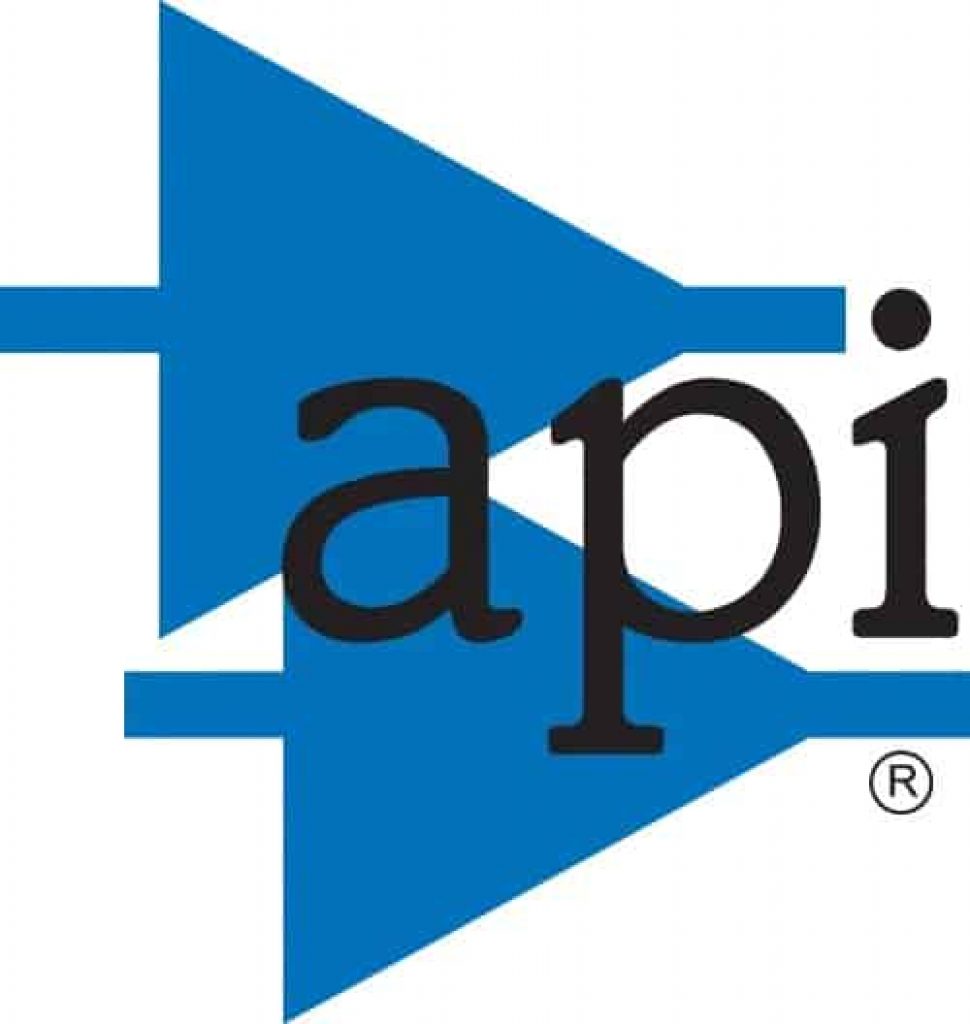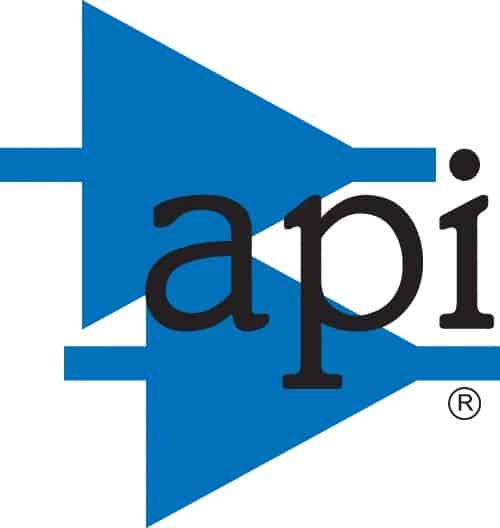 API Select SV14 Features
This EQ circuit design is also derived from API's history. The SV14 provides parametric equalization at an affordable price point by faithfully reengineering the highly sought-after APSI 562 EQs distributed by API during the 1970s and 1980s. In addition, the SV14 has an EQ in/out switch, transformer balanced output, and dual-concentric knobs that provide continuously variable boost/cut and frequency control.
This brand-new unit from API has some amazing features but ones that we already know and are familiar with. The unit features 4 EQ bands that as we mentioned before are based on the APSI 562 EQ which is used on many hit records that we used to listen all the time.
Each band can be boosted and cut in a range of 12dB and all four bands have peak and dip settings to precisely cut the selected frequency on each band. In more common words, this is a Bell type of EQ response characteristic.
So let's start from the bottom of the unit. On the bottom, the knobs will work on the lowest frequencies of the signal, starting from 20Hz to 200Hz, with steps on 30, 40, 50, 60, 80, 120, and 150Hz. As per usual, the knobs on all APIs are stacked on top of each other, where the bigger know with the bigger point sets the gain, and the small one on top of that one works to select the desired frequency.
The second set of knobs from the bottom apply changes on the following frequencies: 100, 125, 200, 250, 330, 400, 500, 800, and 1kHz. The third knob can set frequencies from 500, 600, 1000, 1200, 1500, 1800, 2000, 4000, and 5000Hz.
The final or the fourth knobs work on 2200, 2500, 3000, 5000, 6000, 8000, 10000, 16000, and 20000Hz. All four areas that are covered are important and separated as in four bands of a fixed EQ, so you will have complete control over these areas.
And the last button that can be found on the units is In/Out switch that can activate or bypass the unit in the chain. The high headroom of the unit is +24dB clip level and it is designed for a standard API 500 series chassis or lunchbox. Pretty basic yet highly effective unit!
When it comes to sound, you can expect the unique sound of an API unit. The SV14 works amazingly on signals that are recorded and for live bands, like electric and acoustic guitars, bass guitars, whole drum groups, and even vocals.
API Select SV14 Brief Specifications:
Connectors: API 500 Edge Connector VPR Alliance Compliant
Input Impedance: 15KOhms Balanced
Output Impedance: 75 Ohms, Transformer Balanced
Bandwidth: +/- 0.5dB, 20Hz – 50kHz
THD+N @ 1kHz, +4dBu: <0.02%
Maximum Level: +24dBu
Signal-to-Noise Ratio: 115dB
EQ Bands: 4 bands, all +/-12dB Peak/Dip type
Maximum SPL: 134 dB SPL (2.5kΩ, 0.5% THD)
Power Consumption: +/- 16 VDC @ 35 mA
Unit Size: 1U 500 Module, 1.5″ X 5.25″ X 7.0″
Shipping Weight: 2.0 lbs
Why You Need the API Select SV14
If you are after a new unit with a vintage flare on it, this is the unit for you. The API dedicated the lifetime of their work to supporting and providing quality to their customers and this unit is no different.
When we mention the brand API, it is most commonly connected to live genres and it is less used in genres that are electronic or computer-generated. Even though this is the primary statement about this brand, more and more electronic or hip-hop producers and engineers are getting their units.
API Select SV14 Review
The SV14 provides parametric equalization at an affordable price point by faithfully reengineering the highly sought-after APSI 562 EQs distributed by API during the 1970s and 1980s.
Positives
Amazing Recognizable Sound
Simple and Effective Interface
Great for Live Acts and Genres
Negatives
It is not a standalone unit
Conclusion
So we briefly went over this unit and we believe that we covered the basics about it. We highly suggest trying this device if you need a new 500 series equalizer in your chassis. We also believe that you will not be surprised by the sound of it because you should already expect the highest possible quality from this developer.
In case you are having any questions about the API EQ we reviewed in this article, please let us know in the comment section below or reach out to the customer service page from API.