AKG C214 Review
AKG C214 Intro
The AKG C214 is a large-diaphragm cardioid pattern microphone. Interestingly, the price is very nice compared to the higher-end AKG microphones. This made this mic popular for people on a budget, who want a solution for vocals. The low-cut filters of the mic make it viable for miking instruments. Also for other sources that aren't too loud.
Although used for recording vocals, the AKG C214's are good for recording acoustic guitars. It proceeds to collect the number of positive evaluations and reviews. Thanks to its dynamic selection, reliability, versatility, and trendy look. For a large-diaphragm condenser mic, the AKG C214 has an impressively high max SPL of 156dB. This makes this microphone capable of handling loud acoustic guitar strumming. And is even known to function quite well with guitar amps.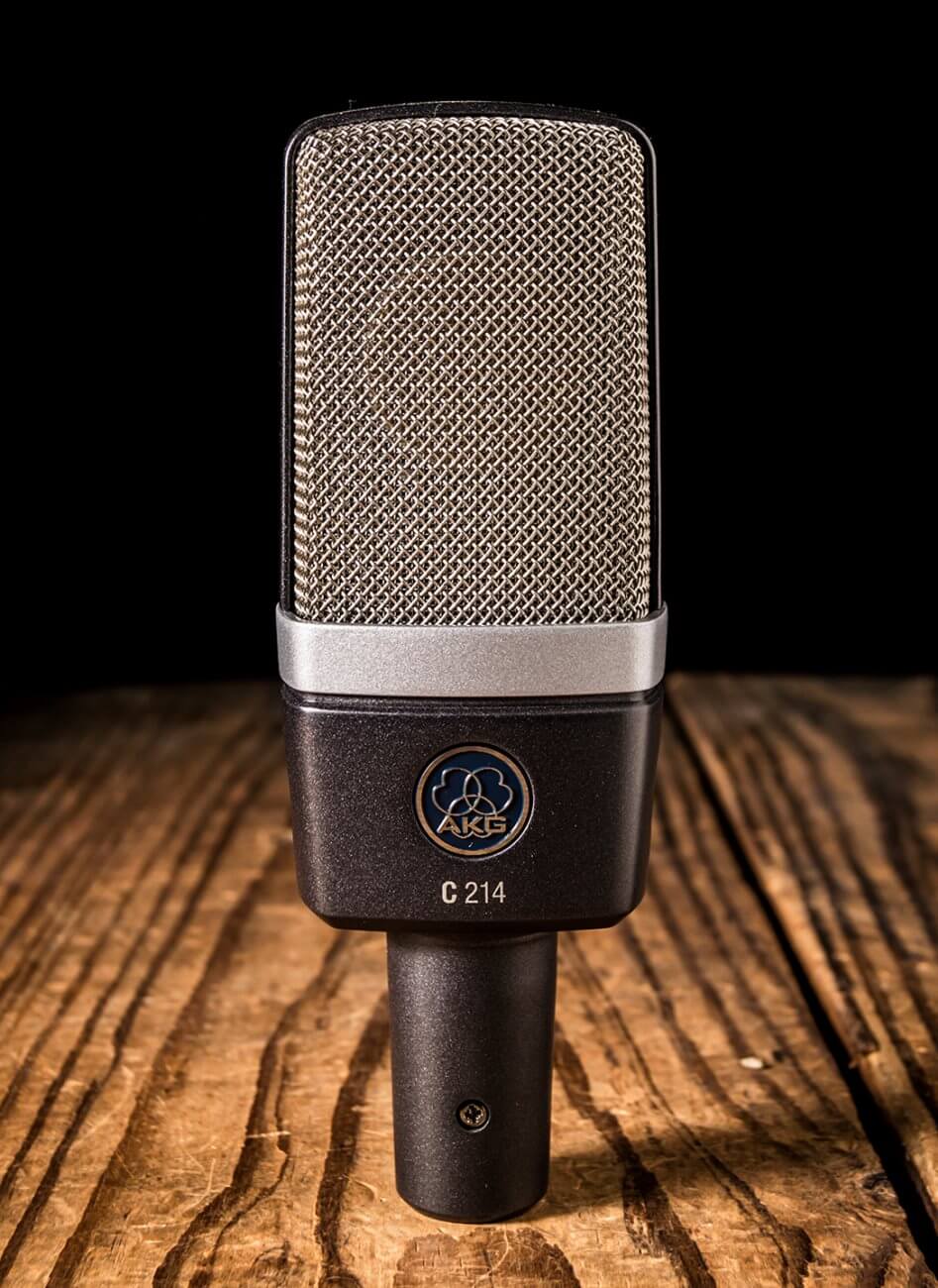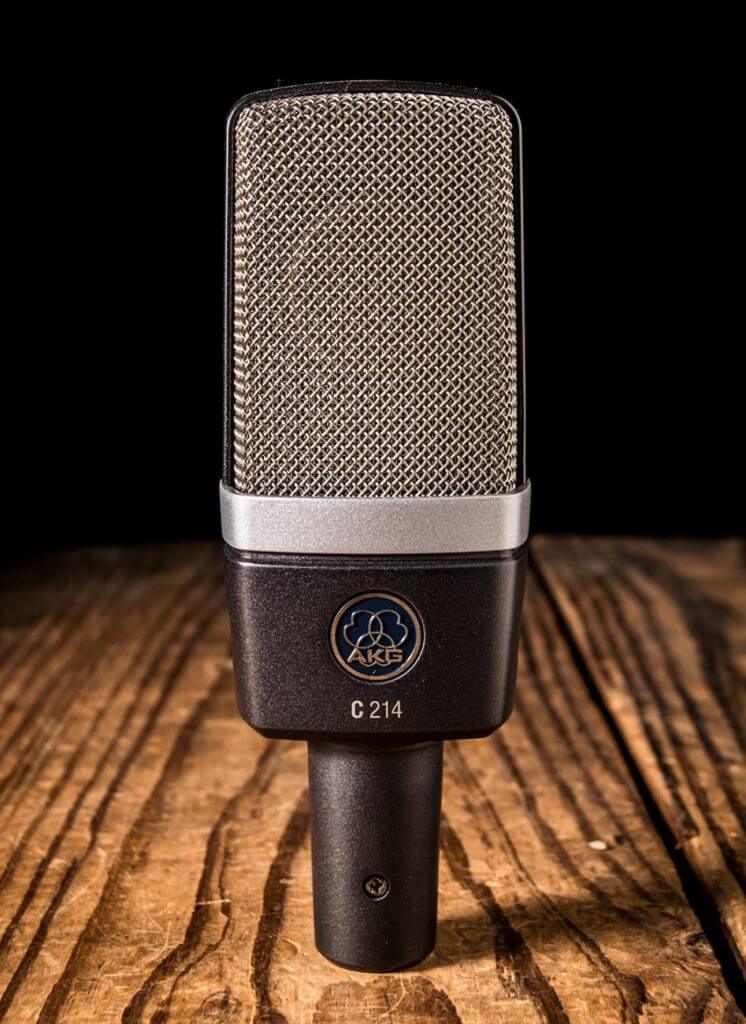 AKG C214 Details
The C 214 is designed, engineered, and assembled in Vienna, Austria. As well as promised, it lives up to AKG's quality standards. Shock-mount, case, and microphone are included. We liked the shock-mount, which has a very simple design and seems indestructible. The mic is coated in a nice finish and is constructed of an all-metal die-cast formula.
The switches are solid, yet they can be easily moved by you with a fingernail. There's no "in-between" feeling on these; once you change the switch position, you understand what's about and what isn't. The edge-terminated capsule is mounted on an integrated suspension. That is enough to protect it from minor bumps and acoustic settings.
The C214 uses 1-inch edge-terminated large-diaphragm capsule which delivers a detailed, up-front sound. It may deal with an unbelievable 143dB dynamic range, correctly capturing transient signals. Also, the integrated capsule suspension that reduces resonance further enhances accuracy.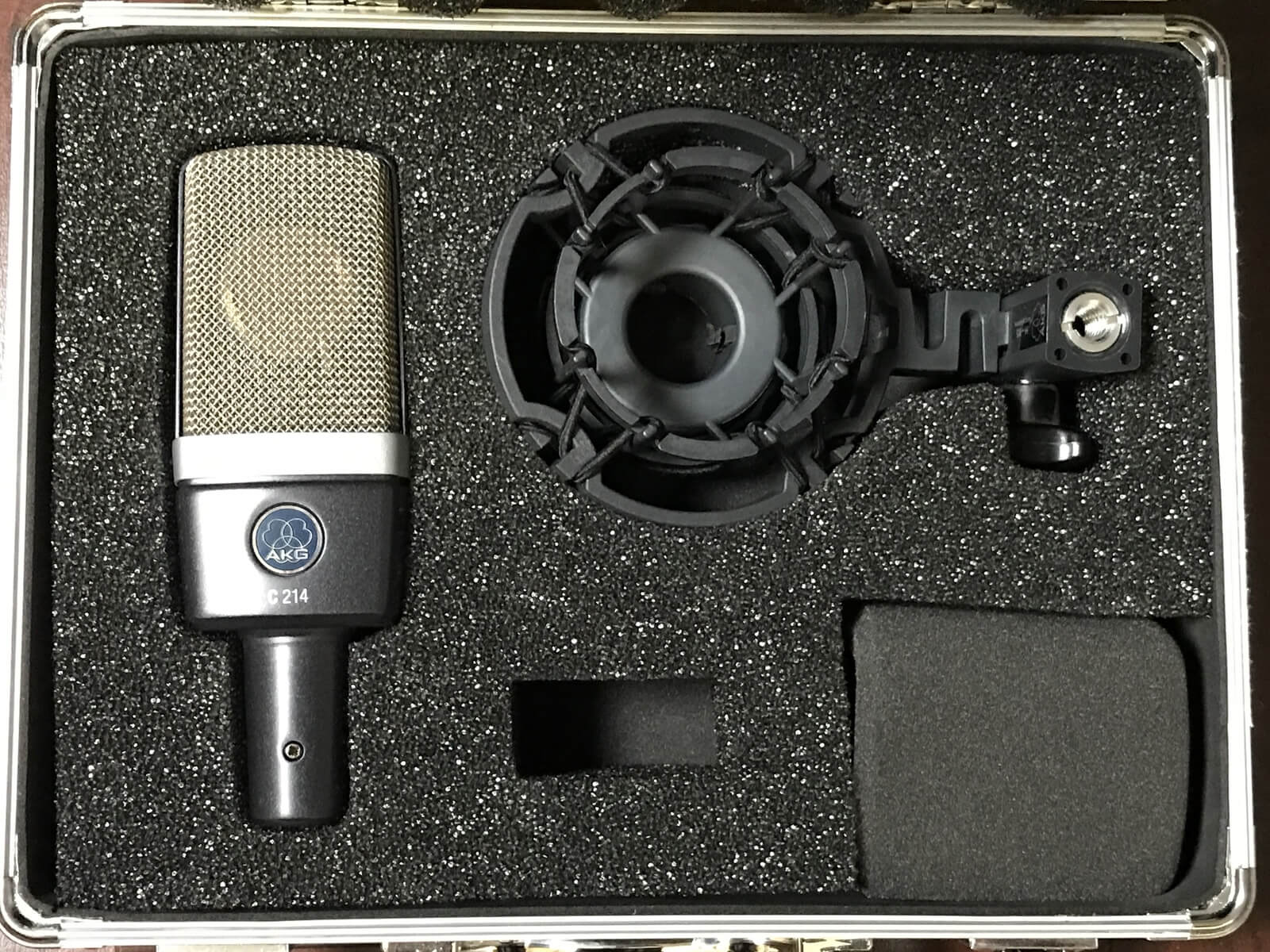 AKG C214 Switches
The AKG C214 includes a very well-defined and smooth cardioid polar pattern. Its response is extremely linear while providing coverage that is facing the mike. These features make it easy for your voice talent. They can feel comfortable moving around in front of the mic. No need for fear to mess around with the recording while being in the zone.
The C214 has very reduced self-noise, at just 13dB, combined with very large headroom. The mic will operate with phantom power sources ranging from 12 to 52V.
Changing the microphone's 160Hz bass roll-off filter can help to remove unwanted low-frequency rumble. Due to floor vibrations, handling noise, or anything. Without unduly affecting the noise of recorded voices or instruments. Using this filter minimizes the closeness effect which you get while close-miking signals.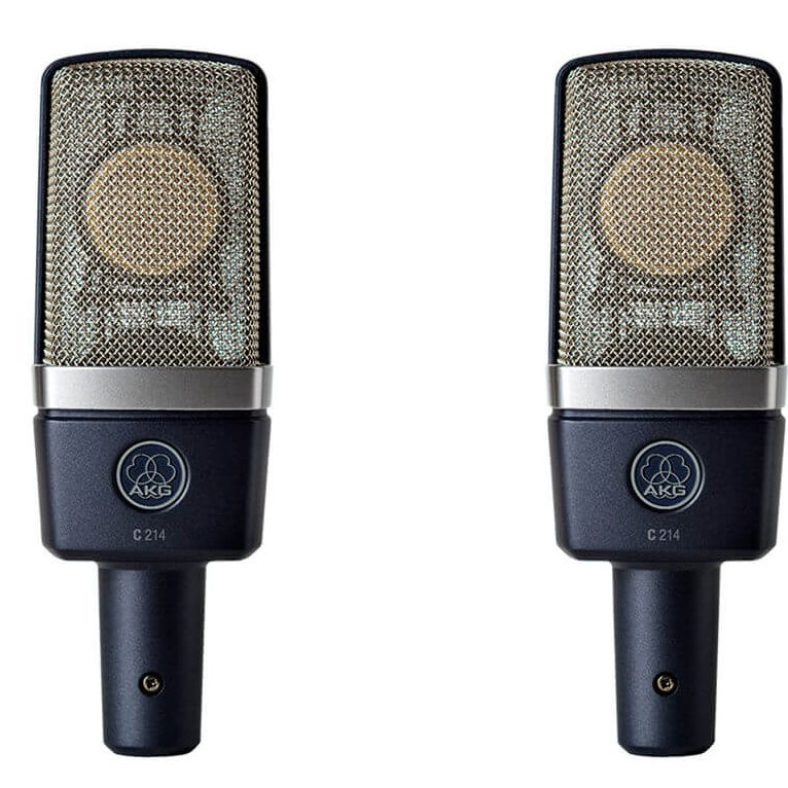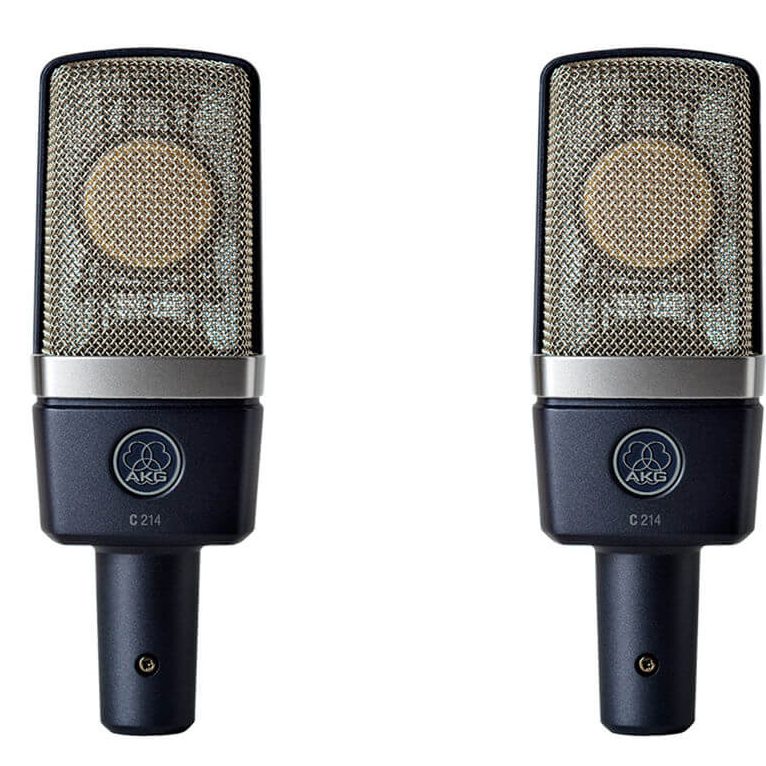 AKG C214 Usage
This all boils down to its really commendable performance. Vocals sound so smooth and warm for both female and male voices. In fact, it is among the large diaphragm mics that are most transparent that is possible for this budget. The quantity of definition, clarity, and detail is what defines this AKG model.
It comes in rather handy when you want to capture the real character of an acoustic device. Including drums and high SPL sources. It is possible to record almost any acoustic device you desire, without risking negative results. This mic is so popular, it doesn't require much time with the AKG C214 to comprehend. A professional bit of gear!
It is excellent for studio recordings when performing for a live audience or even broadcasting. It is popular with individuals who are on a bigger budget as well since it's such a cheap choice for many uses.
It's tough, as a result of the high-quality look of the staircase, which means that this mic can endure living on the street with no issues. It's also durable enough for everyday usage. That makes it ideal in a professional recording studio.
Musicians with house studios will love this microphone, which is reliable and lasting as well. In fact, the C214 sounds very like the C414, but we favor the C214 for the electric guitar – it has a punchier sound. So, if you're on a budget, and willing to spend a reasonable amount on a studio microphone that is general-purpose, the C214 is a wonderful option.
Check our eBook on Mixing Tips! If you want to get more in-depth breakdown of those tips we share, follow our link and get the "Ultimate Mixing Tips Booklet" and up your game quickly!