---
SPL BiG Review
Already a well-known brand from Germany – SPL, delivered a brand new 500 series module from their store – the new SPL BiG stereo image processor. In their words, they state that this 500 series effect processor will create a new and wider creative way of working on your signals that require much more stereo width and will ease up the stereo shaping of the sound.
About the brand:
SPL has been growing and manufacturing analog and digital audio gear for the music, film, multimedia, and broadcasting industries for over 35 years. SPL units are revered worldwide for their progressive strategy and user-friendliness, but most of all for their excellent performance.
Amongst SPL's most celebrated developments are the patented Vitalizer sound-optimization processing, the first-ever level-independent dynamic processor often called the Transient Designer, the 5.1 microphone system Atmos, in addition to compact monitor controllers and channel strips. The event of the SUPRA op-amps by SPL allowed analog signal processing to outperform the very best digital processing when it comes to high quality.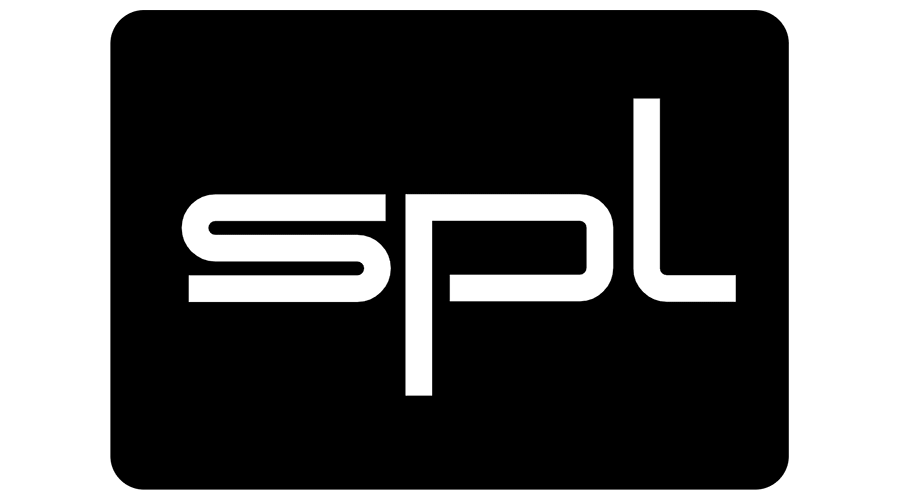 Knobs and Switches
On/Bypass Switch
This switch turns on or off the whole module. When it is off, the unit goes in full bypass mode and will not affect your chain. This will help you to quickly check how the sound is affected before and after the processing.
Signal LEDs
There are two LEDs; one showing the left and the other showing the right channel. Once the signal hits the channels, the LEDs will indicate that the signal is already going through those two channels, only if the signal is over -20dBu.
Range Knob
The range knob is one of the three knobs present on this unit. The range button will help you out with selecting the range of frequencies that you want the process to take place on. It is a good option since you will be able to select the range that you want to work on and avoid the frequencies that you do not want to spread in the stereo.
Stage Knob
The stage knob is on the right of the Range knob and this one will help you to place the selected frequencies (previously set with the range knob) in the stereo space. At this point, you will need to experiment and find the best position for the signal at hand.
Bigness Knob
The Bigness knob is the biggest knob on this unit, as the name suggests. This knob controls and adjusts the intensity of shaping the stereo image and this is one other knob that you will have lots of fun with when using this unit.
Bass Switch
One other spotlight is the BASS switch, which customers could already know from the SPL IRON Mastering Compressor. This bass boost is created by a passive filter, which is applied in the same circuit to the AirBass performance of the IRON.
BiG was additionally developed not only in accordance with the plan but additionally by ear. All parts are put in on the circuit boards utilizing through-hole expertise in order that the best-sounding parts can be used.
SPL BiG 500-Series Features:
On/Bypass
Signal LEDs
Range
Stage
Bigness
Bass
Amazing Sound
Made In Germany
SPL BiG 500-Series Specifications:
Maximum input & output gain: 21 dBu
Input impedance: 20 kΩ
Output impedance: 150 Ω
Common mode rejection: > 82 dB
Frequency range (-3 dB): 10 Hz – 100kHz
THD & N (0 dBu, 10 Hz – 22 kHz): 0.03 %
Noise (A-weighted): -92.3 dBu
Dynamic range: 113 dB
What sets this unit apart from everything else we've seen on the market today is that it is truly compatible with any 500 series chassis and works in a chain with other modules properly. Aside from compatibility, this unit will provide you with unique performance and sound when it comes to expanding your stereo image of a certain signal.
Since engineers found the perks of spreading the sound in the stereo space, gear developers had this ultimate goal to create units that will help producers with this process. In our personal opinion, it is a great unit to own and the price that has at this stage is a total bargain. For around $500, you will get a 500 series unit that will last you for ages and give you unique and wide sound.
SPL BiG 500 Series Stereo Width Unit
BiG enlarges the stereo image in a new manner and opens up new creative ways of sound shaping. Intuitive with just three controls.
Positives
Compact and Easy to Install
Simple Parameters with Big Knobs
Amazing Sound
Really Affordable
Negatives
Uses 2 500 Series Slots in the Chassis
Conclusion
In our opinion, this is a bang for the buck. No need to worry that you will spend an enormous amount of money for a unit that you do not know how it performs. Based on the other units from SPL, this one is truly affordable and for that money will provide you with a unique sound that not many other modules will provide. Bullseye when it comes to sound quality!
In case you have any other questions in terms of this unit, feel free to let us know in the comment section or contact the developer via their website.