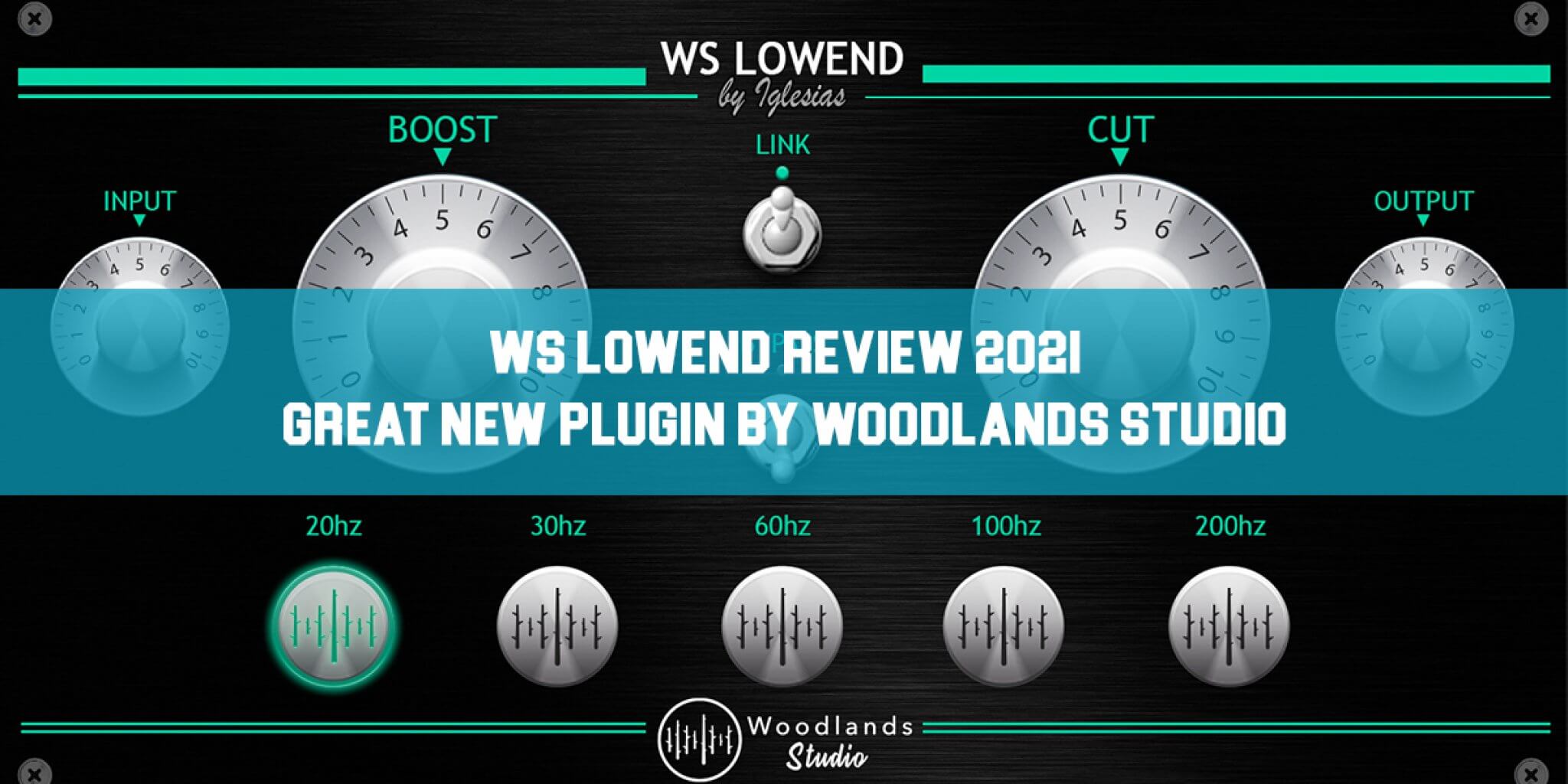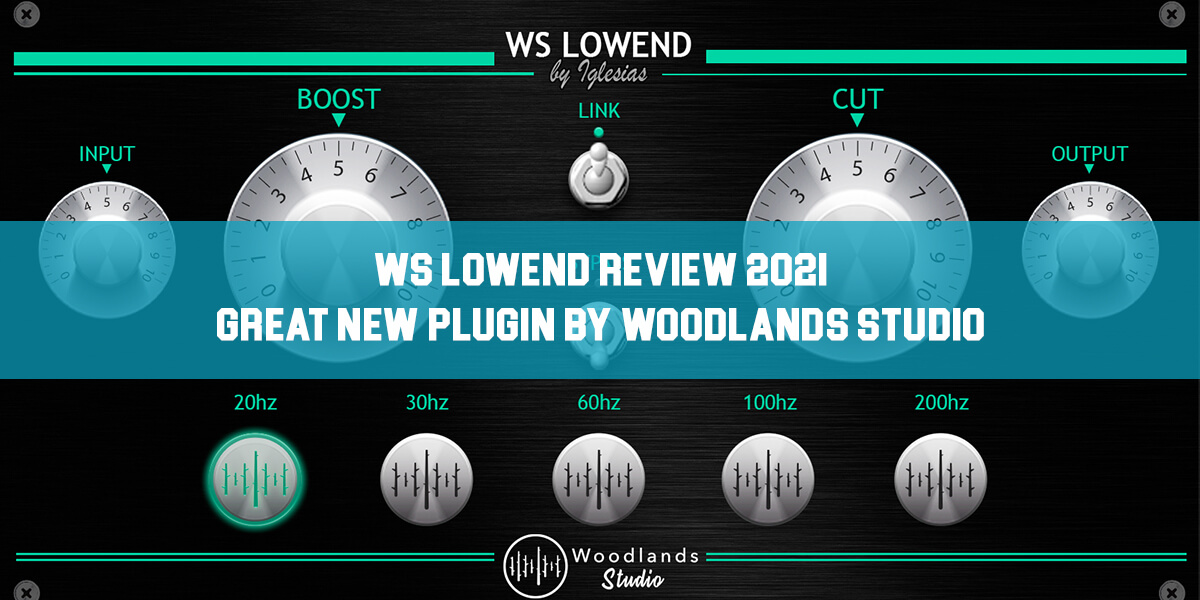 New Plugin by Woodlands Studio – WS LowEnd Review!
Introduction
Believe it or not, here comes one of the simplest yet effective plugins we've ever had a chance to check out and review. The WS LowEnd plugin by Woodlands Studios is simply a plugin that will boost or cut certain frequencies for a certain amount that you can dedicate from the GIU itself.
The plugin was created by Joe Iglesias from the Woodlands Studios and from the little chat we had, he was enthusiastic about creating a plugin that will be useful and that will not have a bunch of knobs and parameters to work with – but will provide a great value to your mixing process and the mix in entirety.
The whole programming and coding took him around 9 months, so we are free to say that this is his baby and he's proud of it. We as well are glad that more plugins are out that are easy to use and that new-coming engineers will find them easy to use. The main purpose of this plugin was to create a roundy, warm, and thick low end, no matter what type of signal you are placing the plugin on.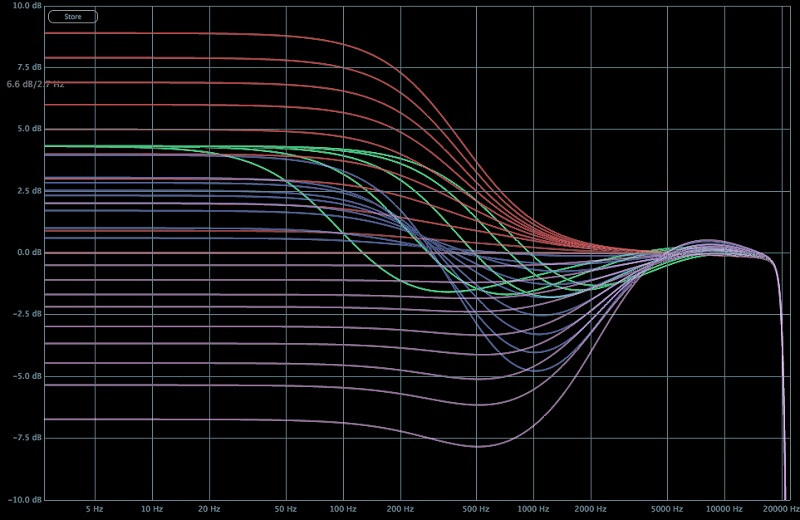 The idea was to try and recreate a similar curvature as the Pultec low-end algorithm has, without having the gear or combining a bunch of plugins to finally come out with that signal and curve outcome. So instead of creating another Pultec emulation, with a similar interface and the look of the famous gear, they focused on creating an alternative that will focus only on the low-end part of this unit and try to recreate that for what this unit is well-known for – great low end!
Let's see what type of buttons, knobs, and parameters this lovely plugin has:
Input and Output knobs
We'll start with the basic ones and yet one of the most important knobs on every plugin found: the input and the output level. With these two knobs, you will be able to control the level that comes into the plugin and the level that comes out of the plugin. This is important for many reasons and two of the most important ones are to maintain the initial gain stage you've set for your song and to avoid stacking decibels from plugin to plugin – ending up with a distorted signal at the end of the path. Here is where these two are found: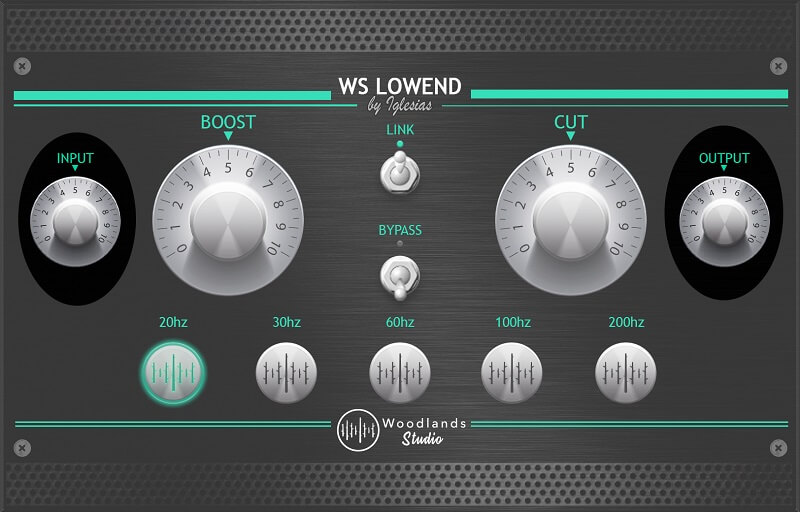 Link and Bypass Switches
The next in line that we want to pay attention to is the link and the bypass switches. There is no huge need to explain what the bypass button does, but for everybody reading this article and are wondering what it is – it is a switch that turns the processing on and off, so you can check the progress you are making when tweaking the knobs.
When it comes to the link switch, we would like to share the creator own word here:
"The link switch is something I wish all emulations had. Drive the boost and cut, and then decide how much you want to cut it by without affecting the boost. Typically you will boost more than you cut, which is why even when the link function is on, you can adjust the cut independently."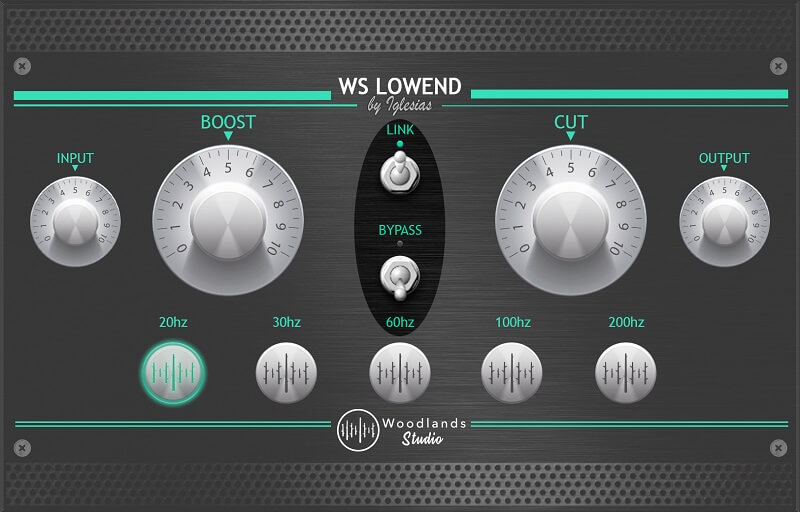 Boost, Cut, and Frequency Selection Buttons
As shown on the plugin interface, the boost and the cut knobs are going up to 10, probably meaning that you can boost or cut up to 10dB. That is not specified on the plugin or the knobs, but you will be always able to check by yourself in your DAW, by how much your signal is going up when you crank it up to the max.
When they said that they are after some unique touch on it, apart from the Pultec is that on this plugin you are able to pick one more frequency area, and that is 200Hz. When this button is clicked, you are able to boost and cut from this point below but to have the same sweet curve as the original unit. This is something that we cannot write in words and you will need to try it by yourself.
All in all, the plugin provides what it promised and we are pretty satisfied with how our low end sounds after processing it with this one. Definitively we are going to place this one in our next projects and try it out on final exports and records.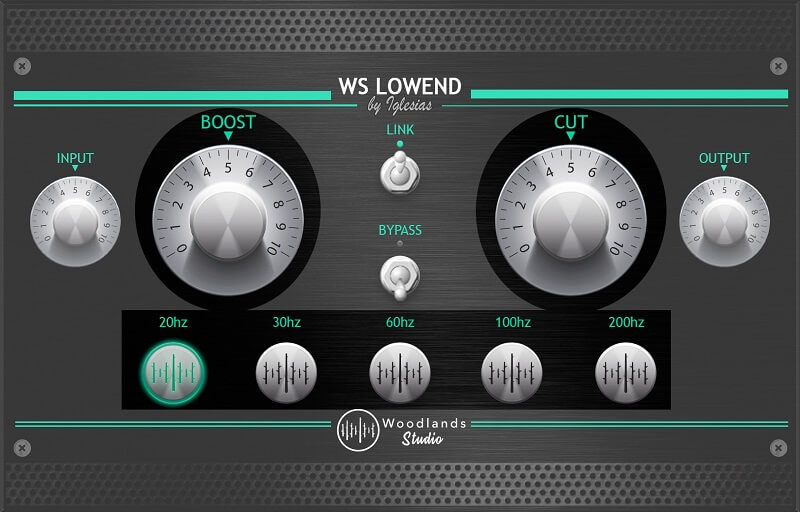 To summarize on WS LowEnd:
Features:
Separate Boost and Cut Knobs
Input and Output gain Knobs
Faithful emulation of the original frequency curves
Link functionality that becomes detachable when controlling the Cut Knob
True Bypass
5 Separate Frequency bands to choose from
Supported Plugin Formats:
Mac 64bit: VST, AU, AAX
Windows 64bit: VST, AAX
You will be able to find this plugin for a great price of £29.99! Also, you have an option to try the plugin before you buy, so do not hesitate to check it out if you are in need of a great plugin that will deliver your low-end out of the unclear pit, back to the life and warmth of the day!
Check the plugin HERE!
Below you will be able to find a video of how this plugin works on a kick drum.
Visit our store and check our Mixing eBooks and Galeries!